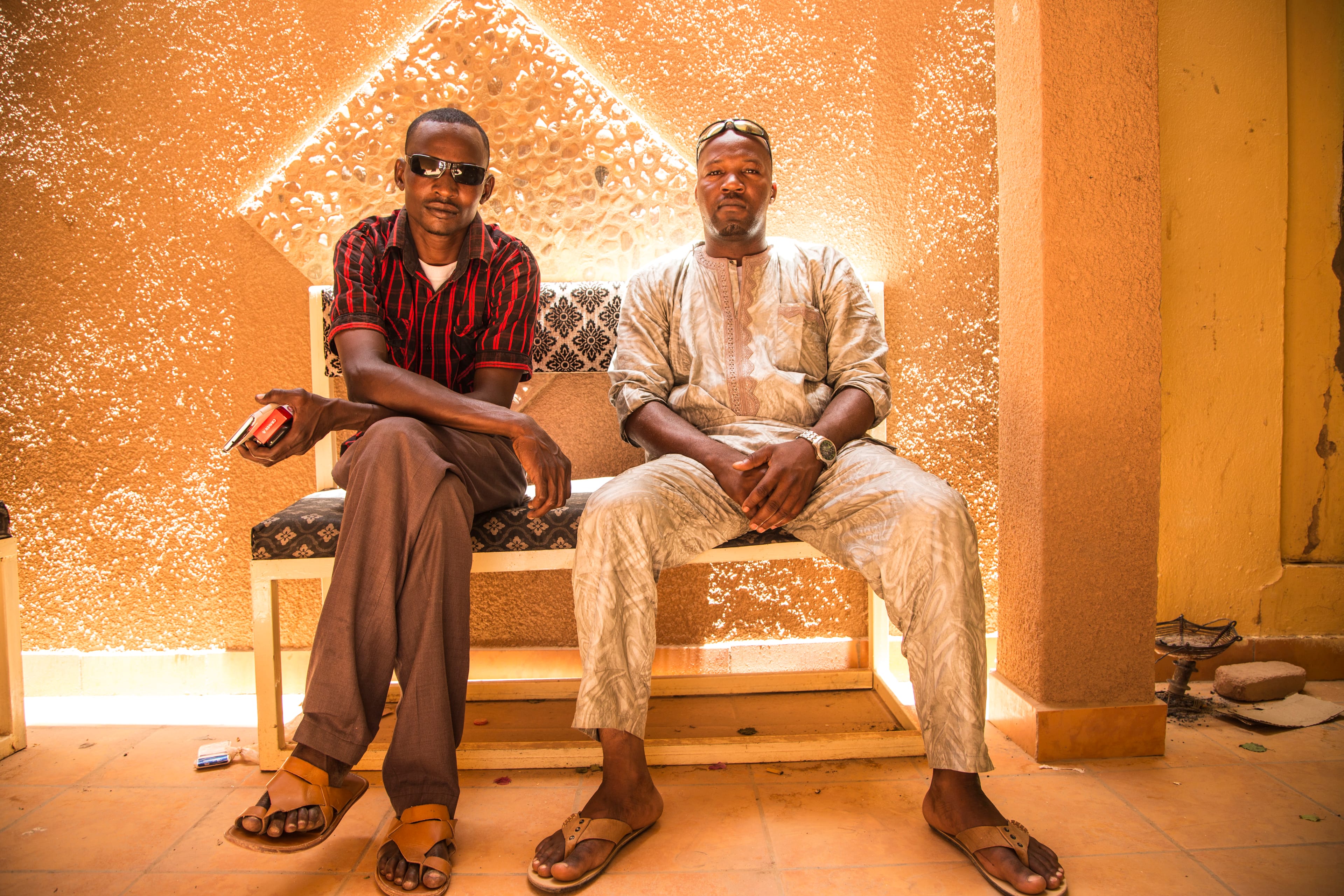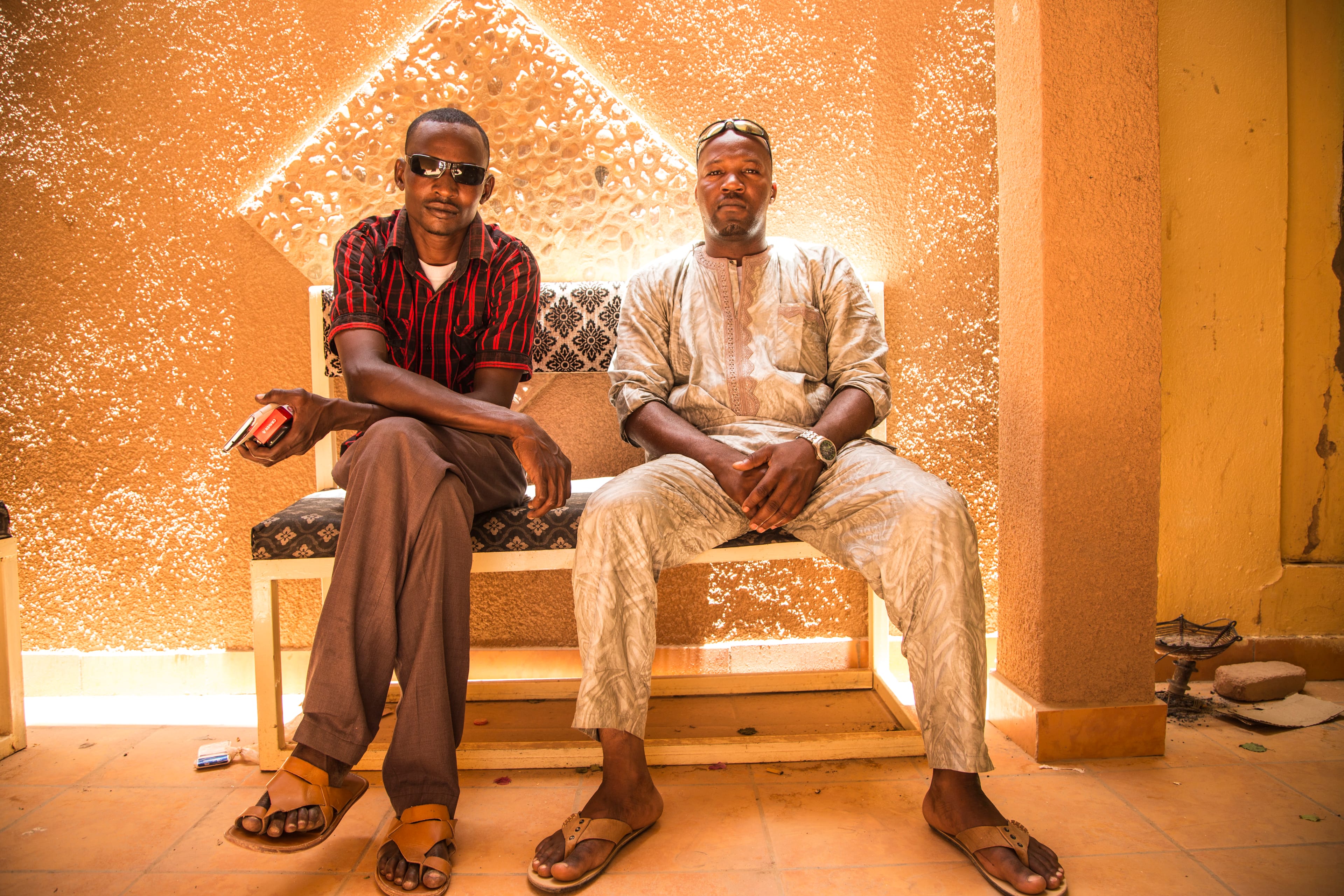 The epic story of how the refugee crisis is changing the world
A multi-award-winning story for Huffington Post's Highline revealing the criminal masterminds, pencil-pushers and low-flying vultures profiting from the biggest refugee crisis in recorded history.
From Sub-Saharan Africa to Italy and Germany, the authors trace the paths of both refugees and smugglers - showing their lives and the larger forces at work.
Client
Category
Storytelling
Date
2016
Visualising the Gold Rush
Key to the emotional impact of this story is a gold dust allegory that runs throughout. Gold represents the refugees, and in particular provides a bold and emotive cover page for the article.
Our original interactive animation, built in WebGL, captures the faces of nameless refugees in drifting particles of gold dust. The effect suggests the wind-swept sand of the Sahara desert—a key story location.
"

Like the people they represent, the golden faces are transient and impermanent.

"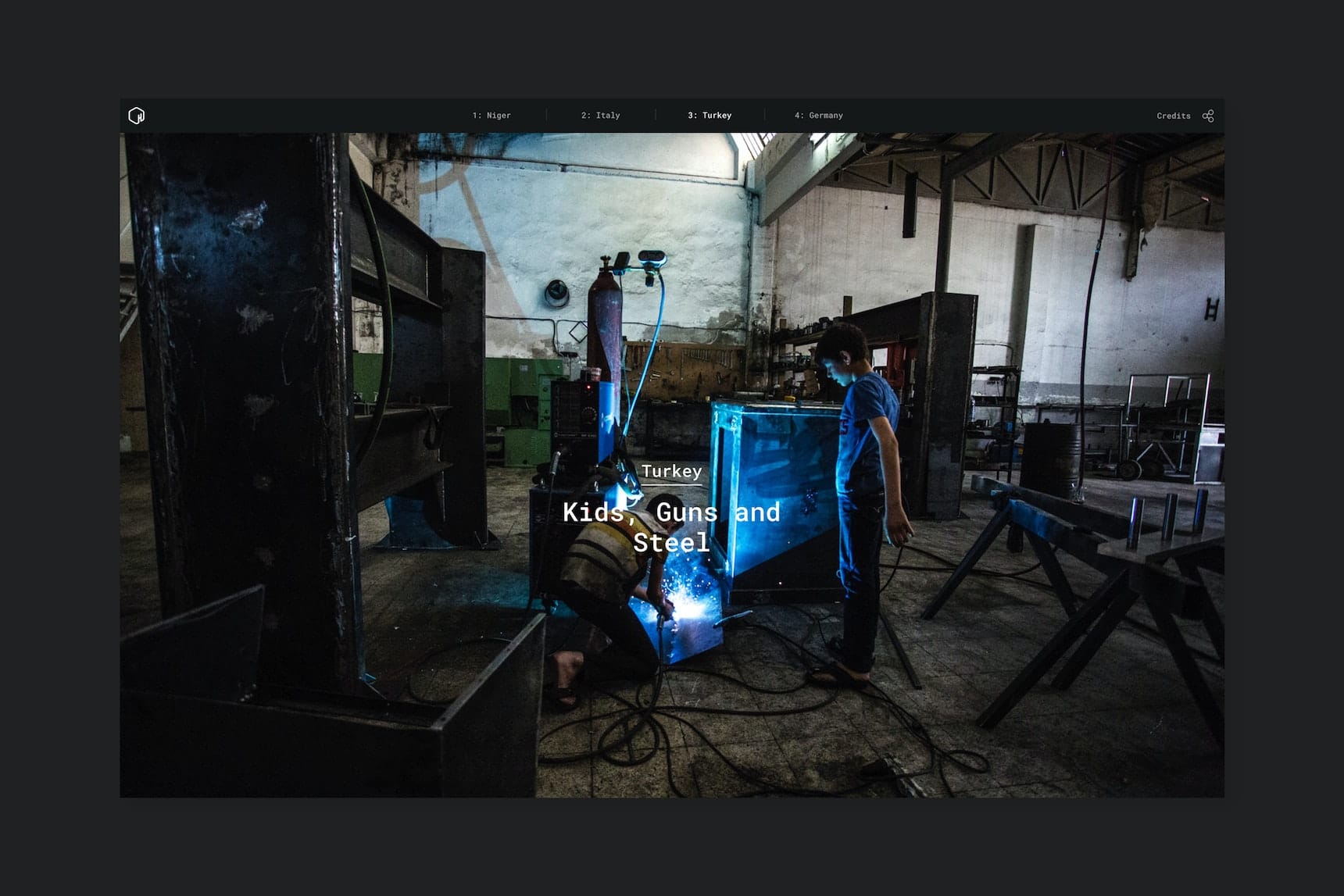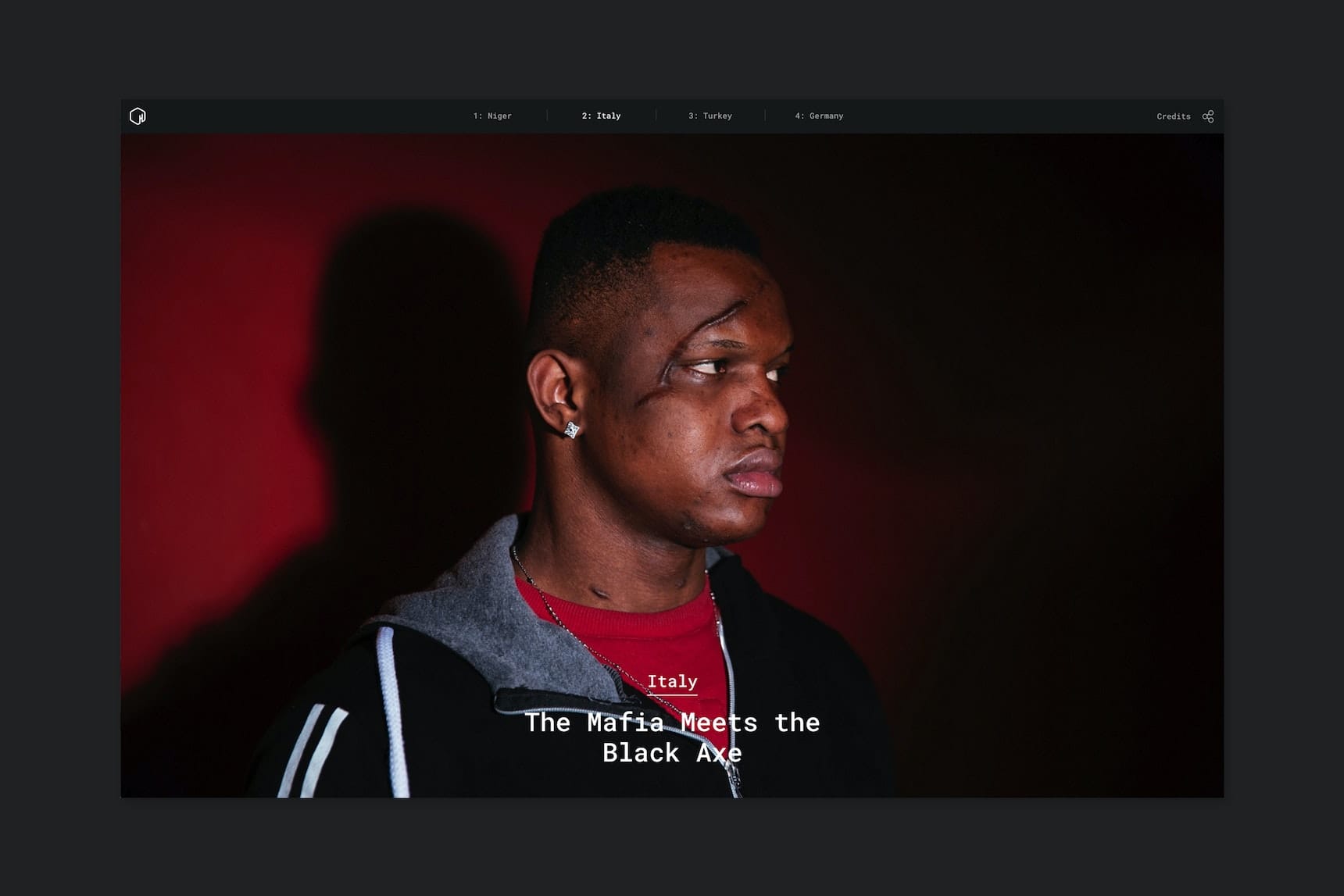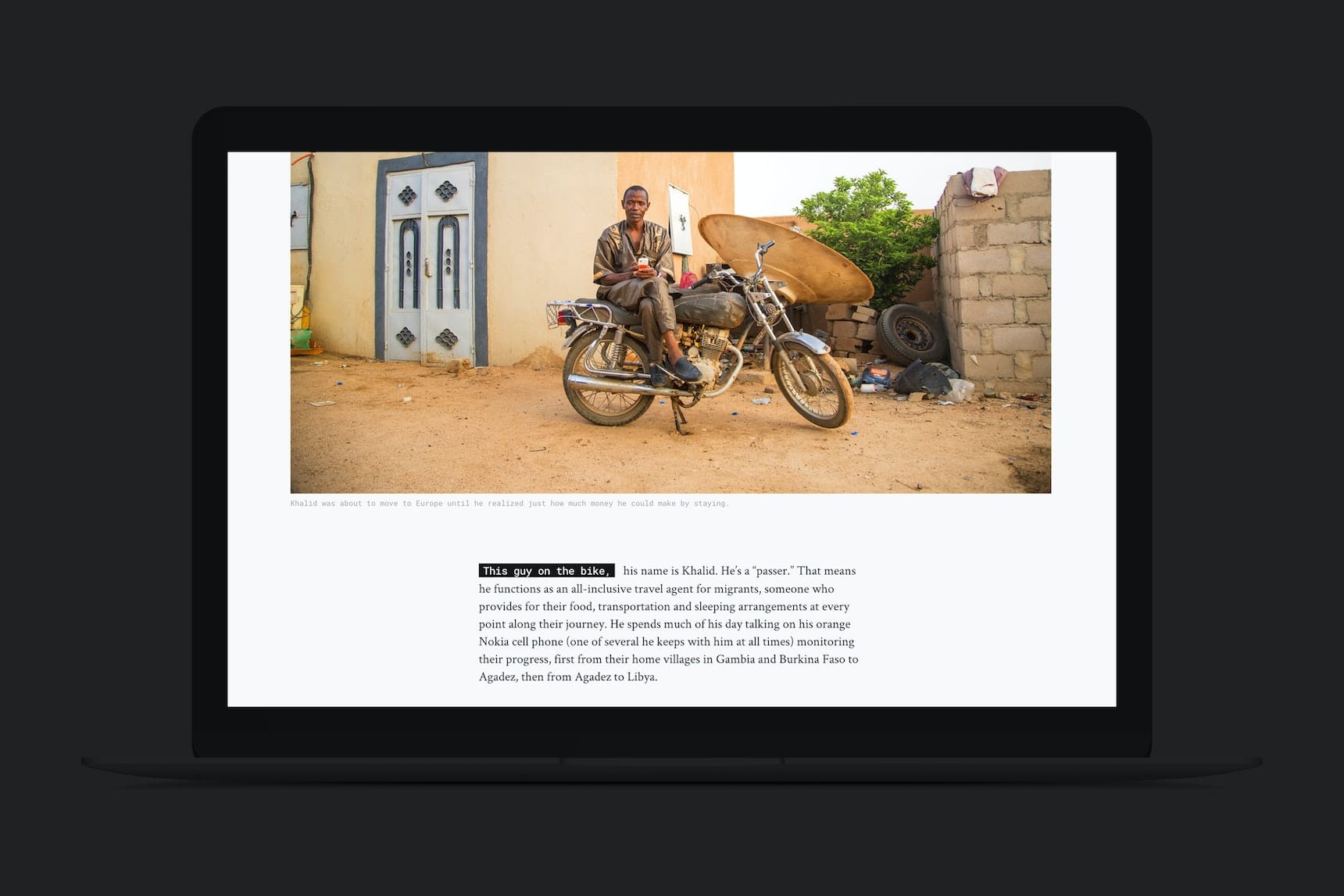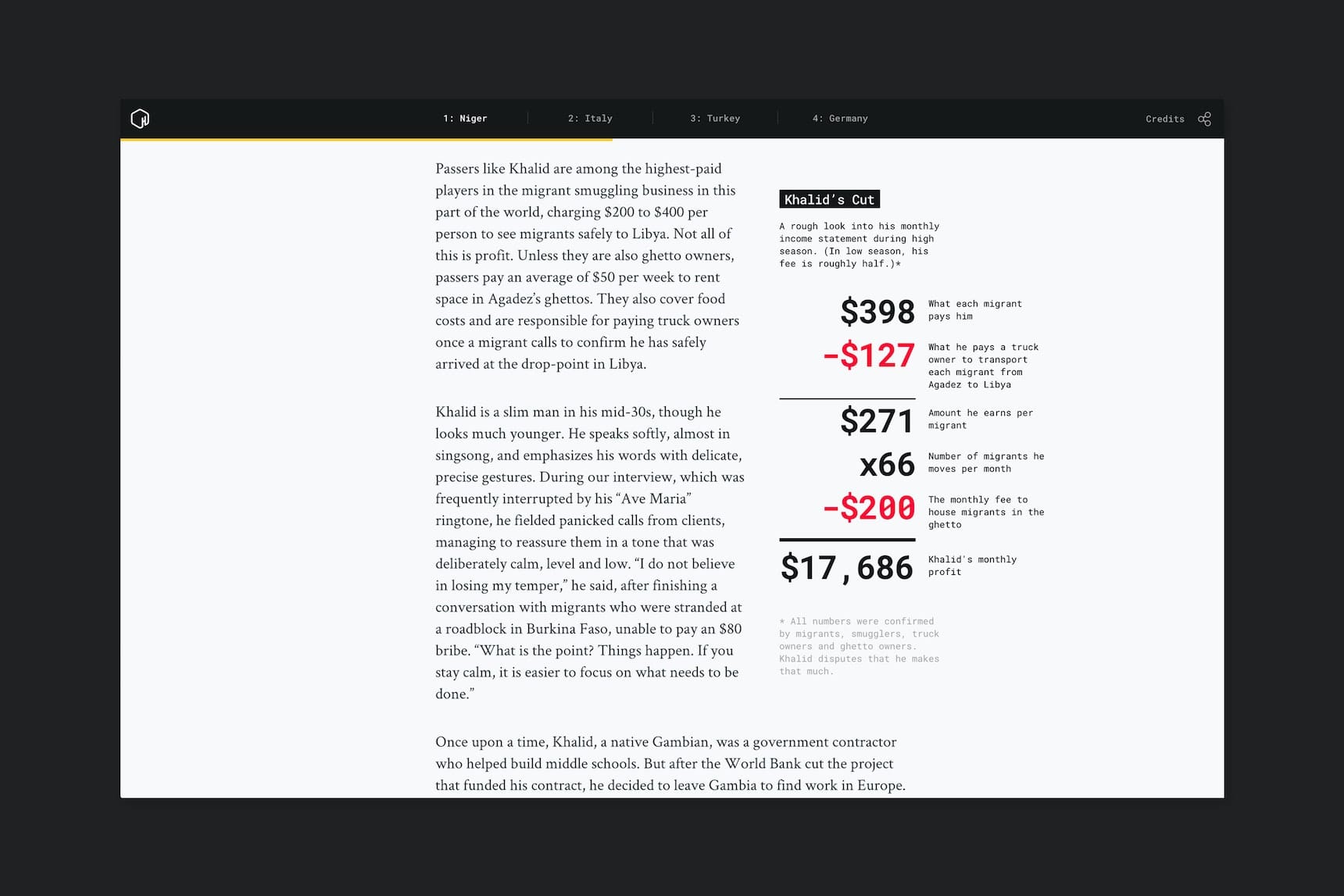 Maps, journeys and travellers
This deeply researched long-form article traces the movement of people through places; in locations as diverse as Agadez, Nigeria and Berlin, Germany.
To accentuate this feeling of travelling, we structured each of the four main chapters into further sub-sections, each introduced by a map of its location.
The maps draw themselves onto the page in spidery gold dust - implying uncertainty and change. They feel like heatmaps of a shrouded diaspora and show the profit that refugees are seen as.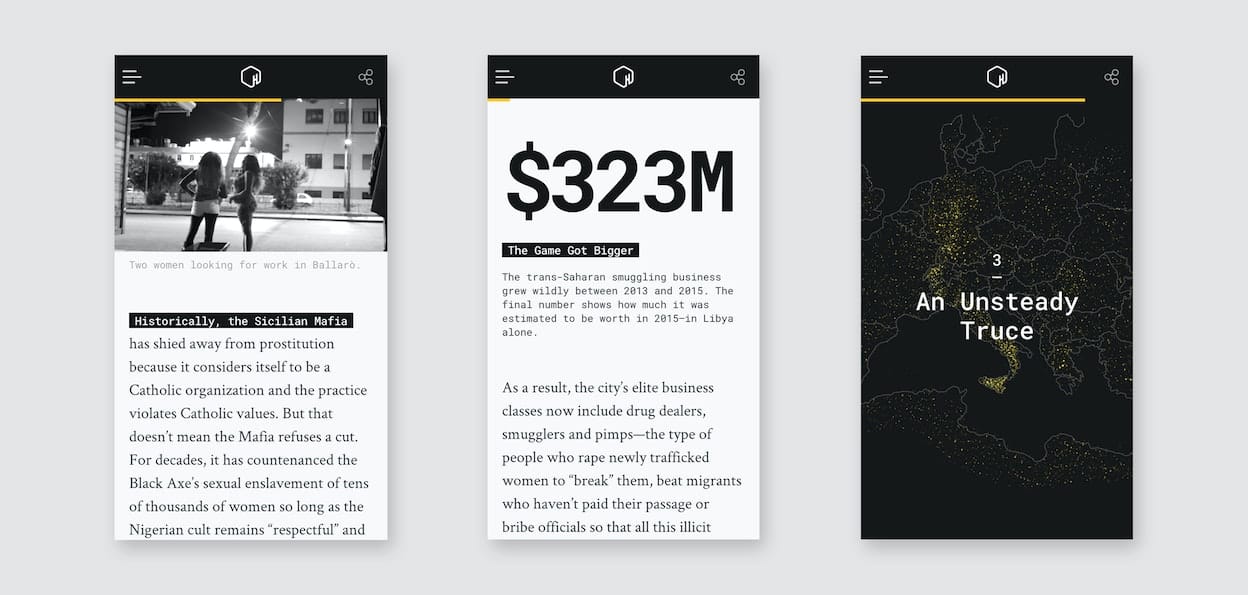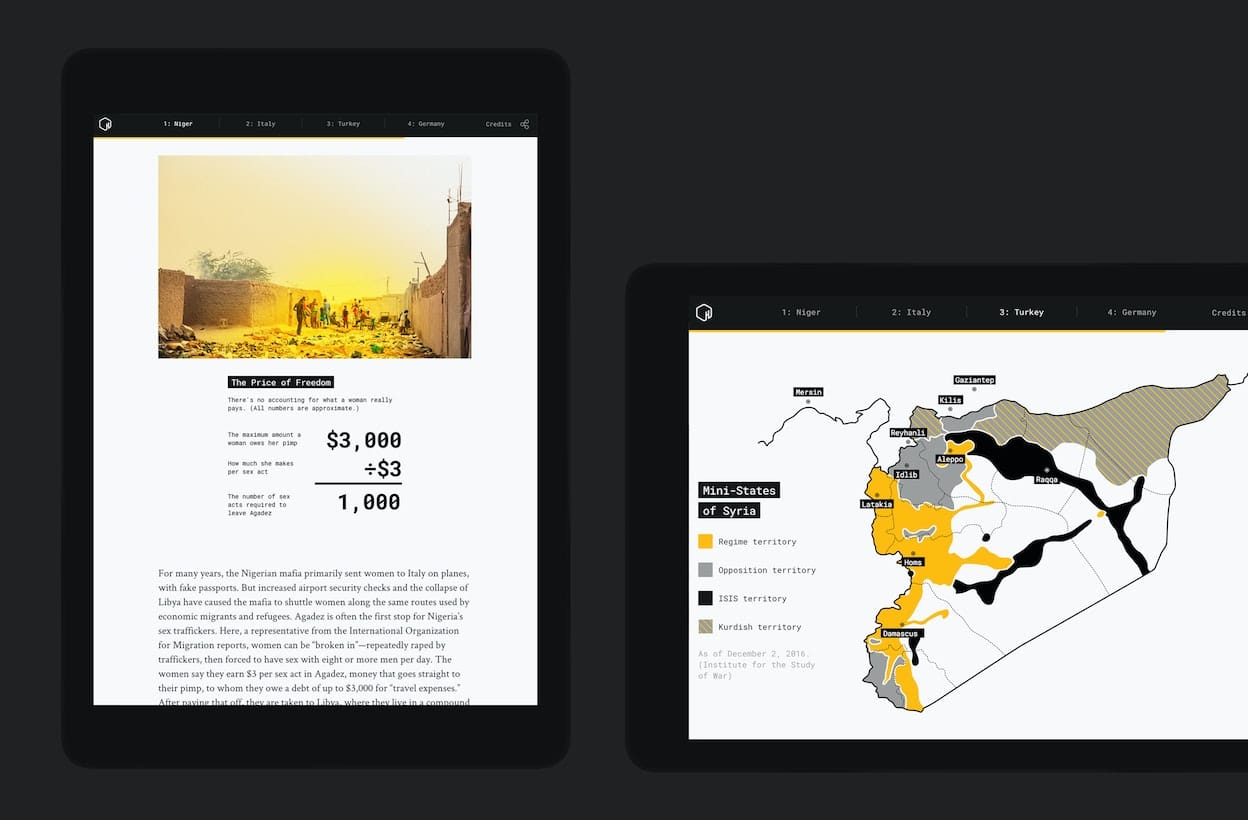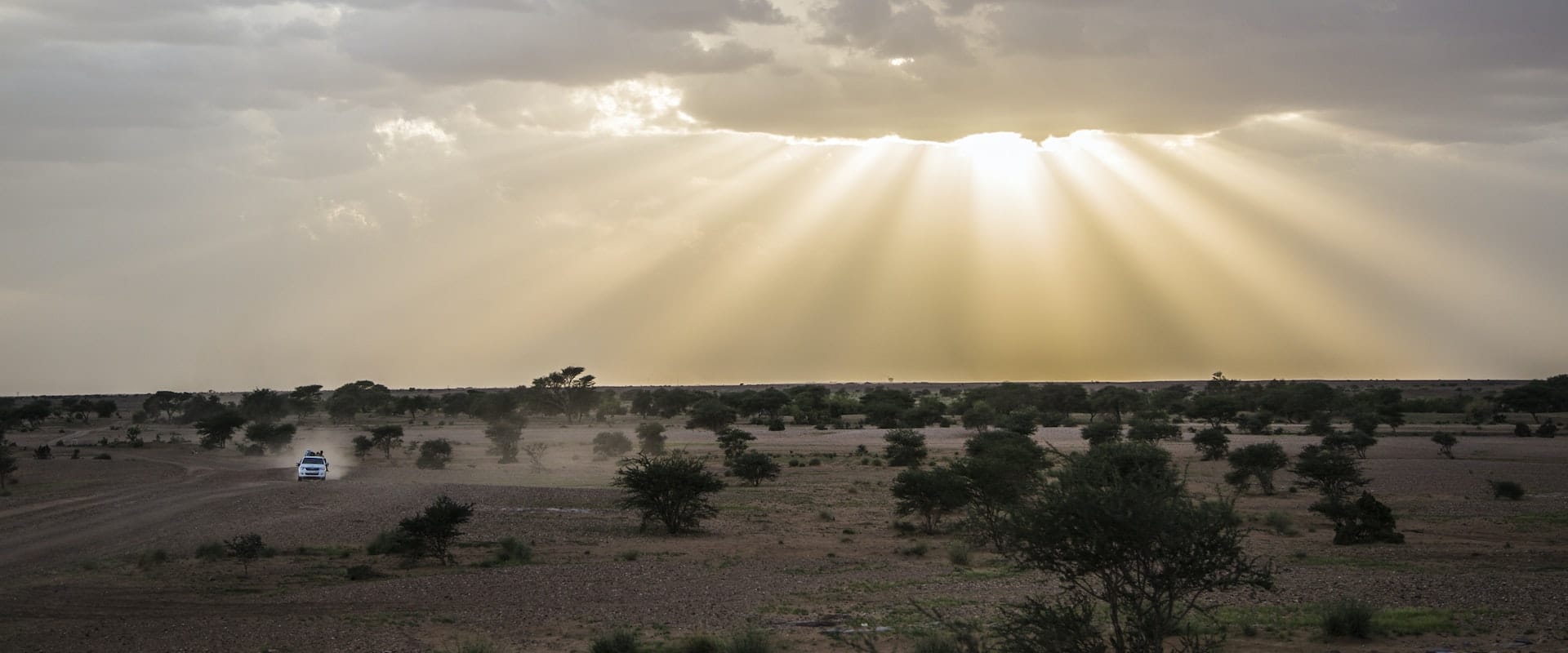 "

A masterstroke in high-end digital storytelling.

"
Judges comments
The American Society of News Editors
Project Awards
The One Show
Merit - Design
Society of Publication Designers
Gold Medal - Single Screen Design
American Society of Magazine Editors
Punch Sulzberger Award - Online Storytelling
American Society of Magazine Editors
Winner - Multimedia
Best Design Awards
Gold Pin - Large Scale Websites
Front Page Award
Winner - Multimedia
National Magazine Award
Winner - Multimedia
National Press Photographers Association
Winner - Best Multimedia
Overseas Press Club Award
Best Digital Reporting on International Affairs
PDN Storytellers
Winner - Multimedia
CSS Design Awards
Site of the Day
Up Next
Aeroqual
Aeroqual
Refreshing a clean air brand with a smart design system
Next Project