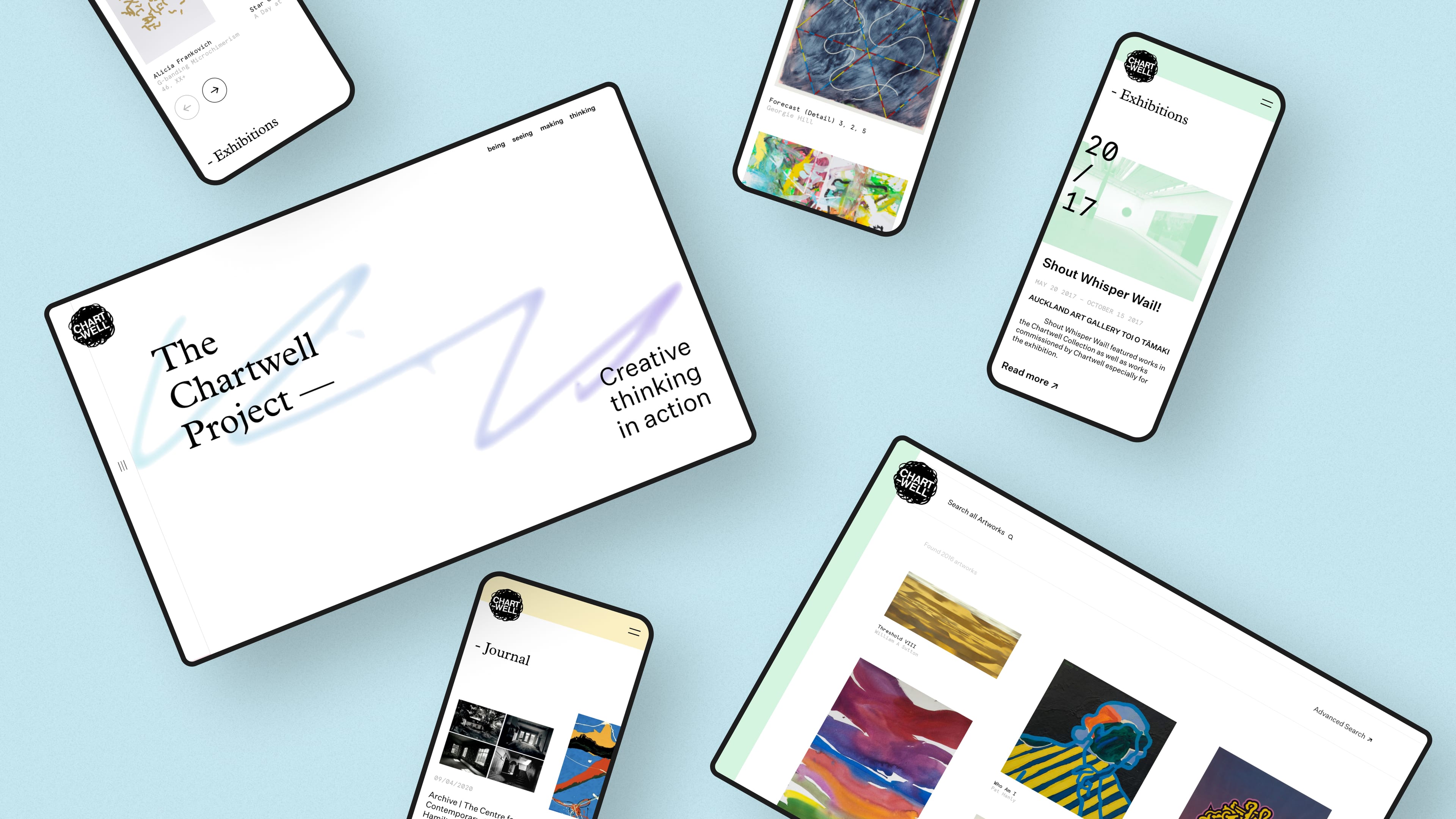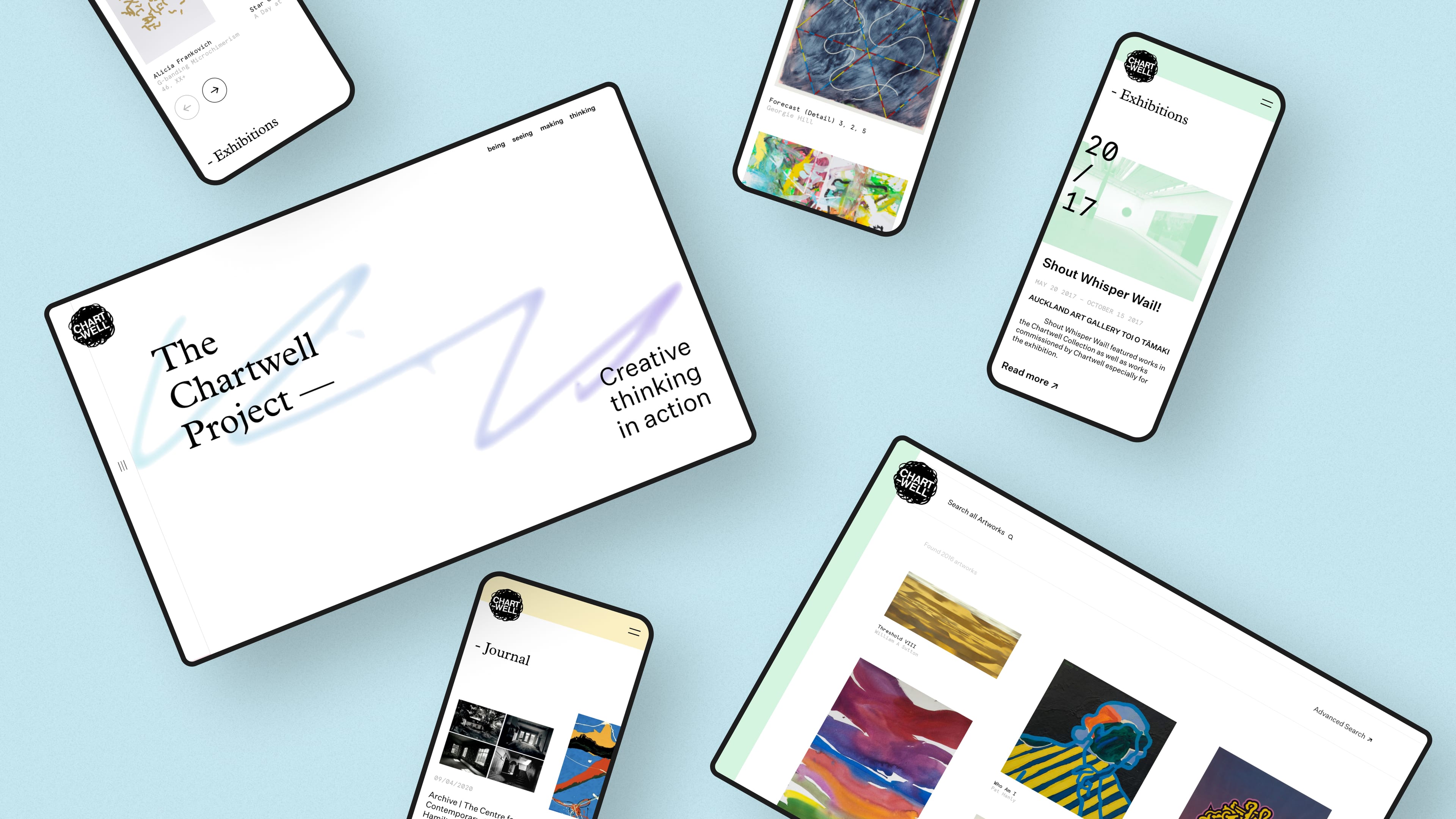 Chartwell fosters creative play in art and life
The Chartwell Project website is an online catalogue for their incredible collection of New Zealand contemporary art.
But more importantly it's their platform for communicating the value of art for people of every age and background.
Client
Category
Website
Date
2020 - ∞
Power of play
Chartwell's founder Rob Gardiner believes nobody should feel intimidated by art, that it's a fundamental human need.
Chartwell wanted their homepage to express this spirit of play and exploration with an impermanent drawing feature.
In the nav, different logo variations load randomly, doodles or rorschach-like patterns that reinforce this idea of curiosity.
Modes of being
Being. Seeing. Making. Thinking. These are the pillars that Chartwell see as underpinning all of their work.
We used these tenets to organise their website's sitemap, each one a different way to explore Chartwell's offerings, and each with their own colour palette - showing the full spectrum of what they do.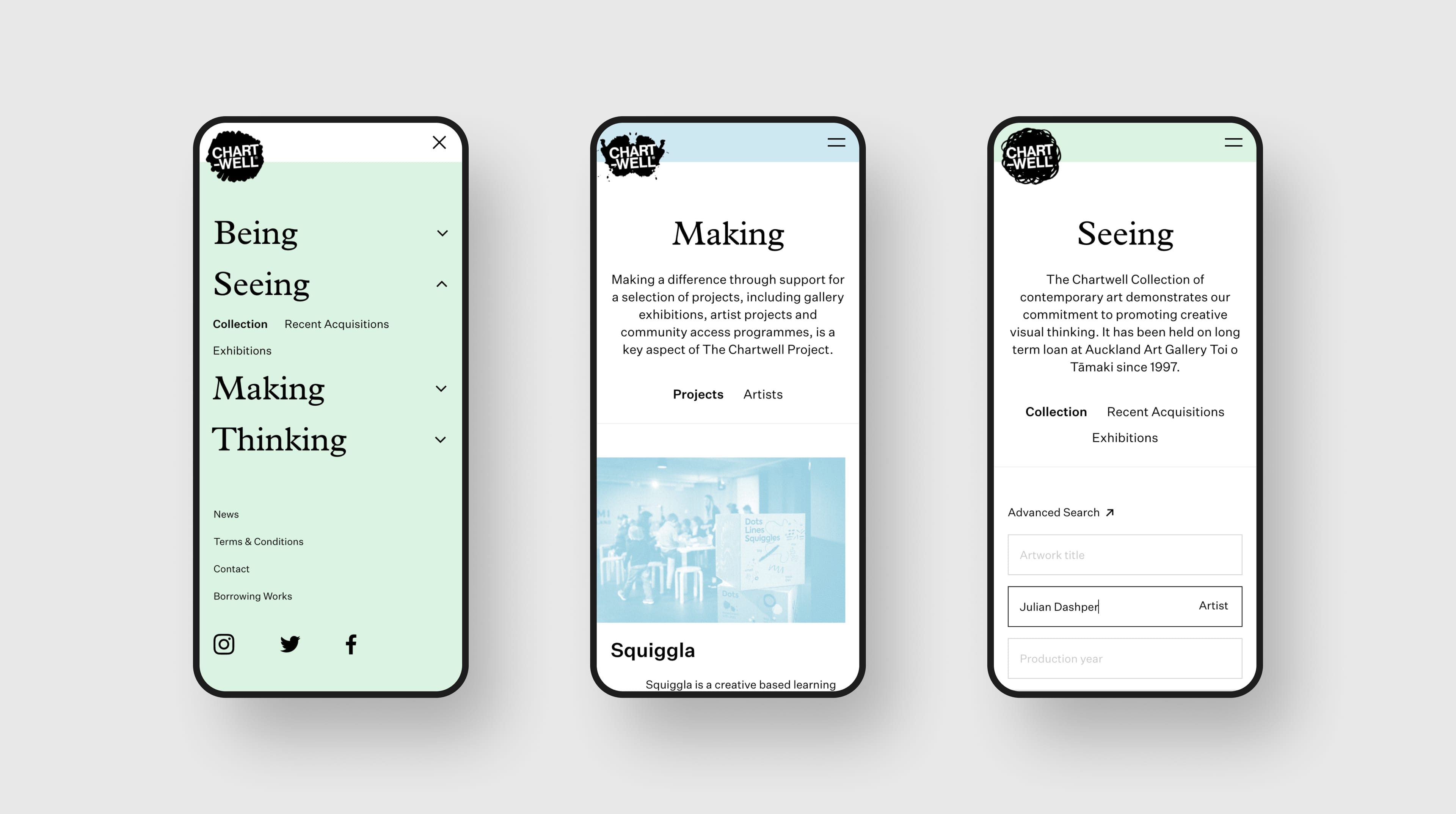 A living thing
Visitors can delve deeper into the site to explore over four decades of passionate support for the artistic landscape in New Zealand.
Events, showcases and artist profiles, are key features of the site; with Chartwell able to easily update content via a modular design system integrated with Silverstripe CMS.
Artworks are pulled into the site automatically with Auckland Art Gallery's API.
"

Wider access by more people to creative thinking is essential for our future.

"
Rob Gardiner
Co-director, The Chartwell Trust
Explore the collection
At the heart of the site is Chartwell's incredible collection of over 2,000 contemporary New Zealand artworks, from Ralph Hotere, Gretchen Albrecht, Richard Killeen and many more.
Using Algolia's powerful search platform we let users filter the collection by any number of variables, even searching by colours or content within the artworks.
Going into artworks shows additional detail, high-res image slideshows and we auto-sample each piece's colours into the UI surrounding it.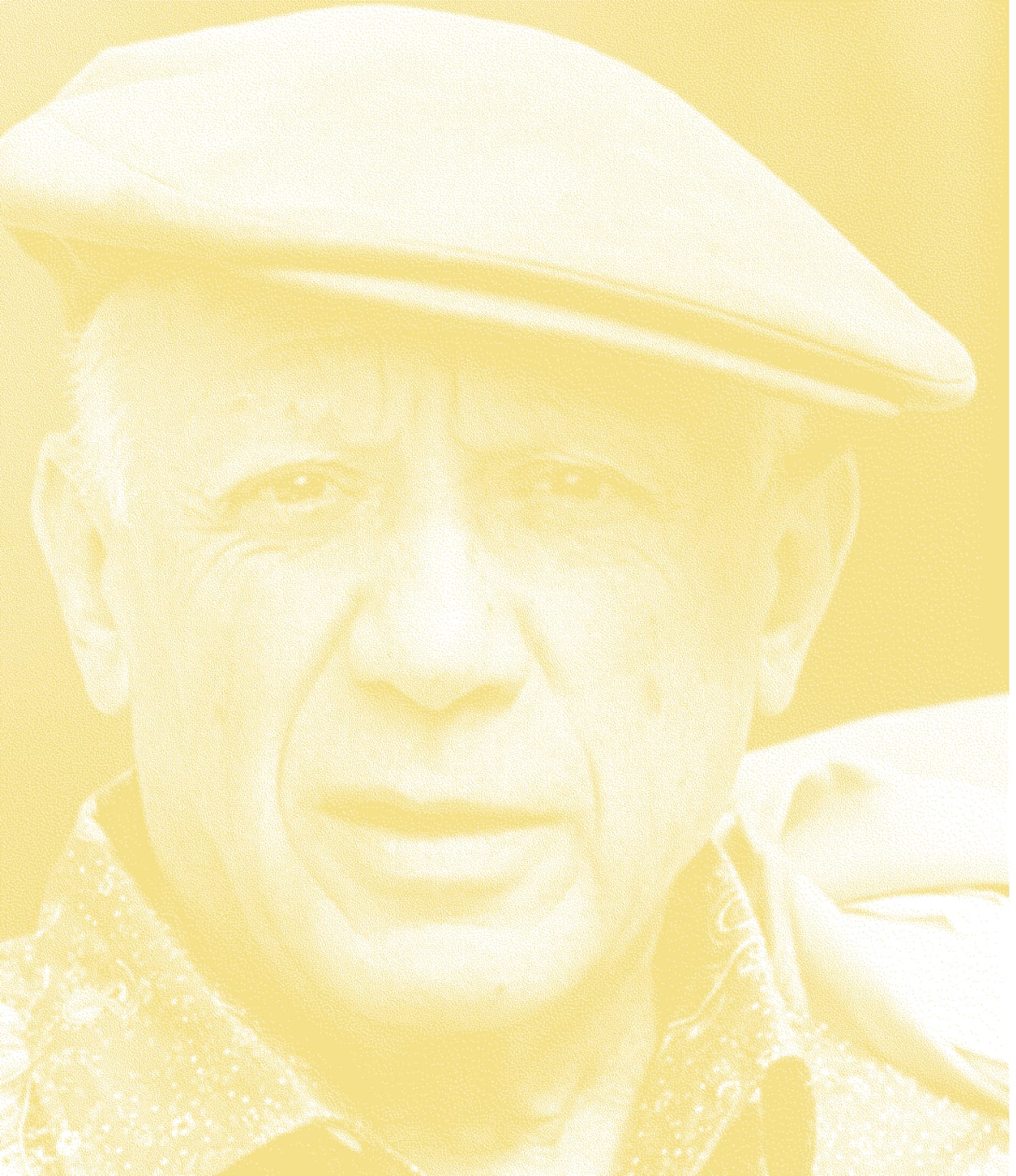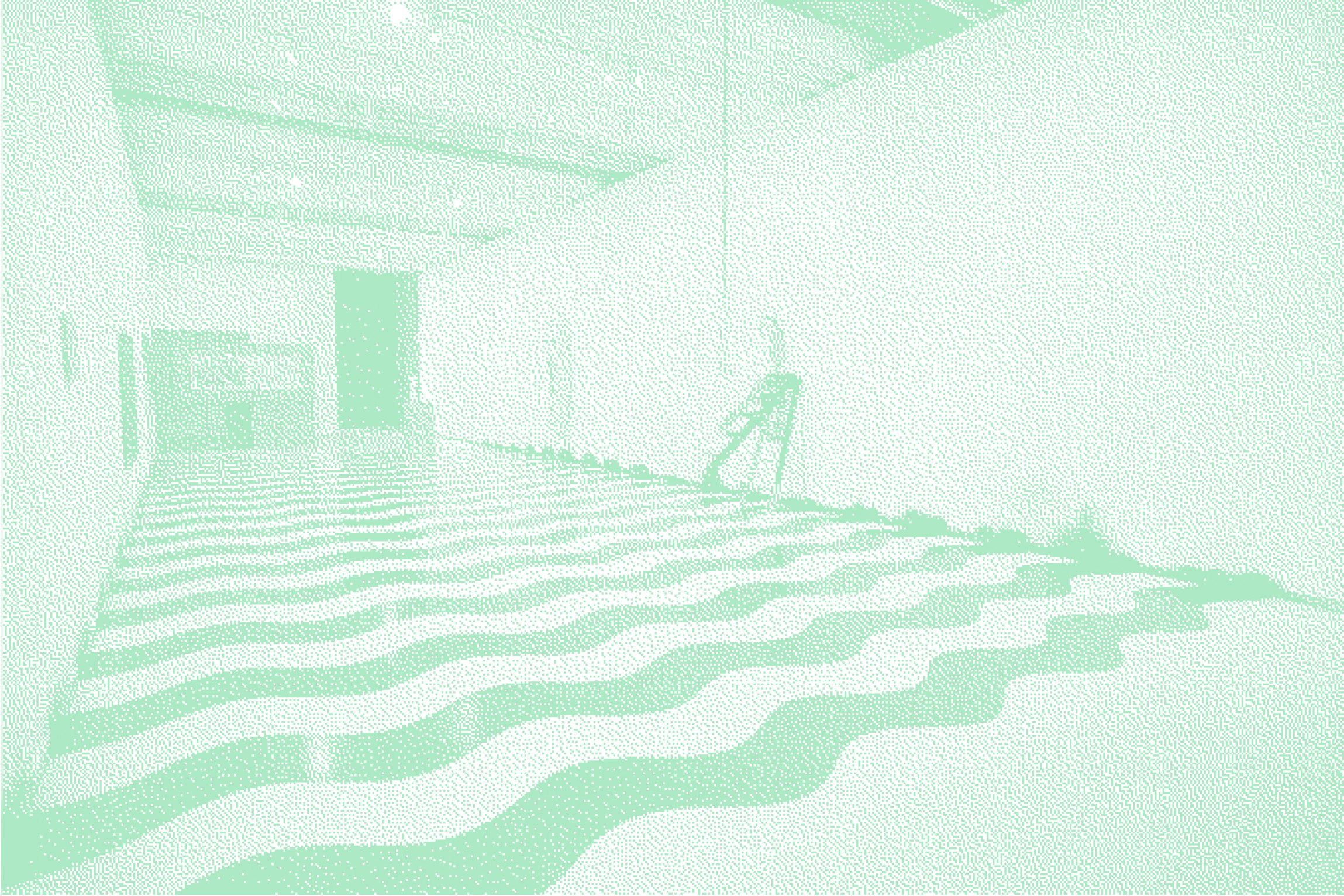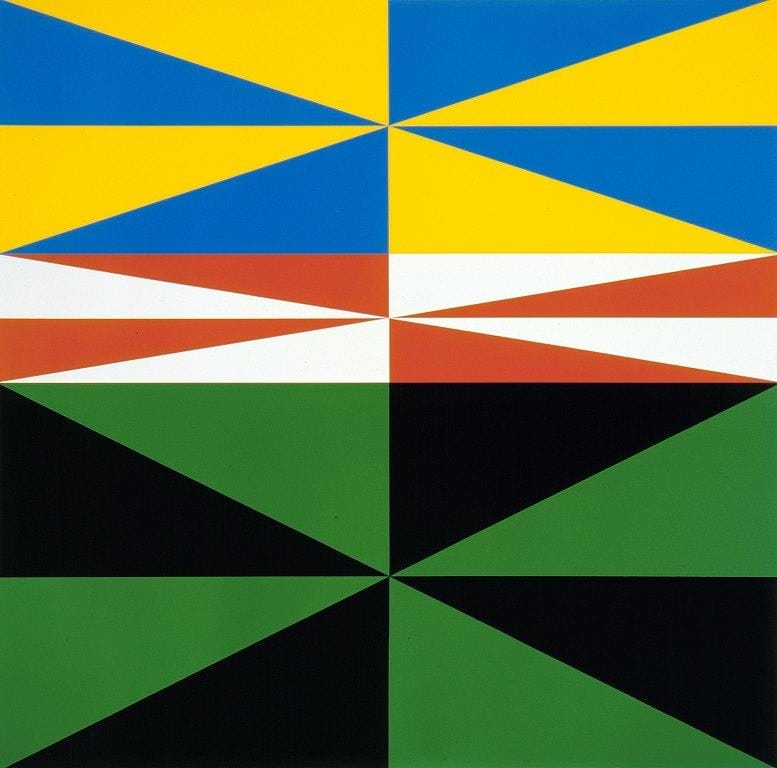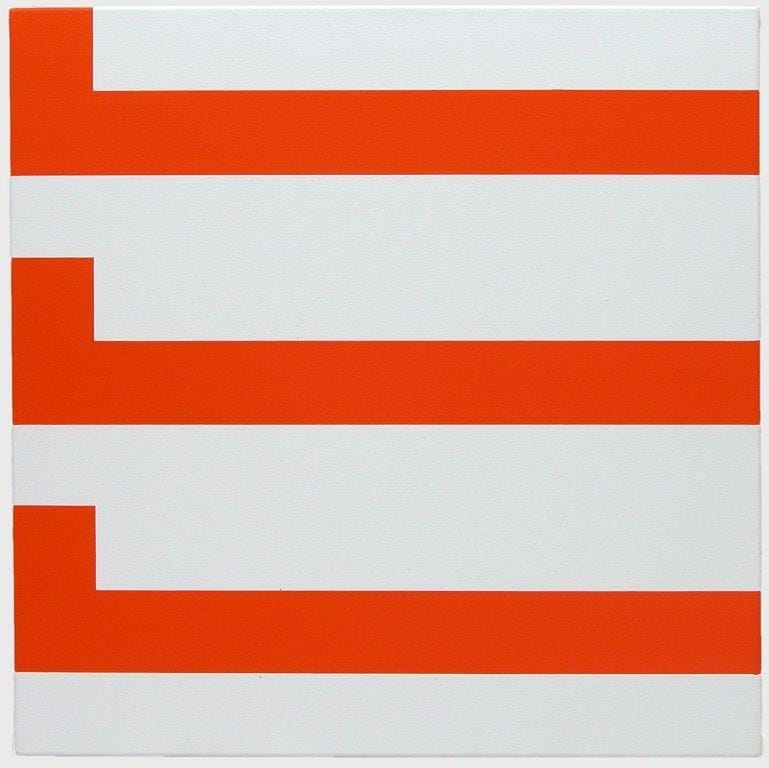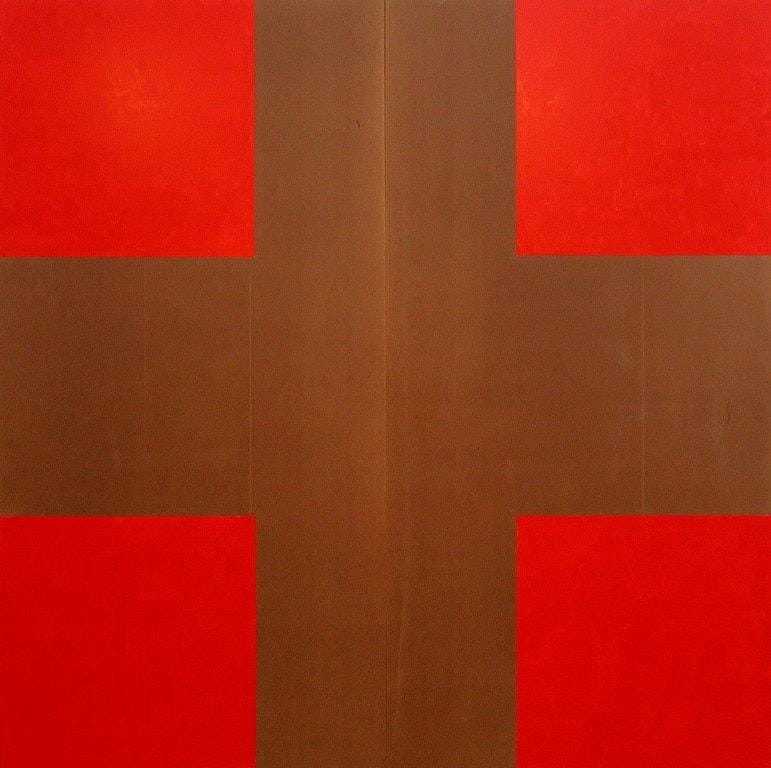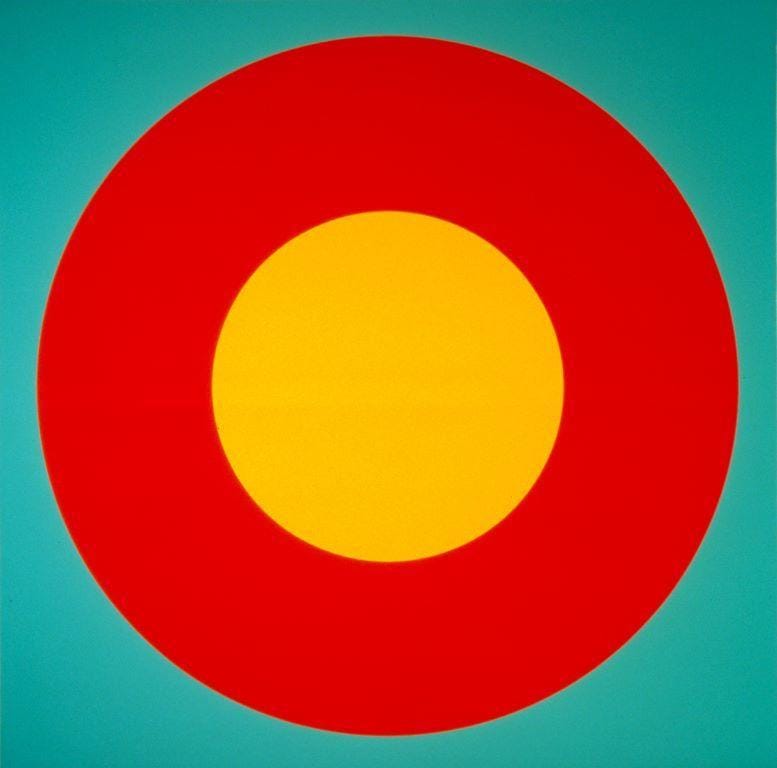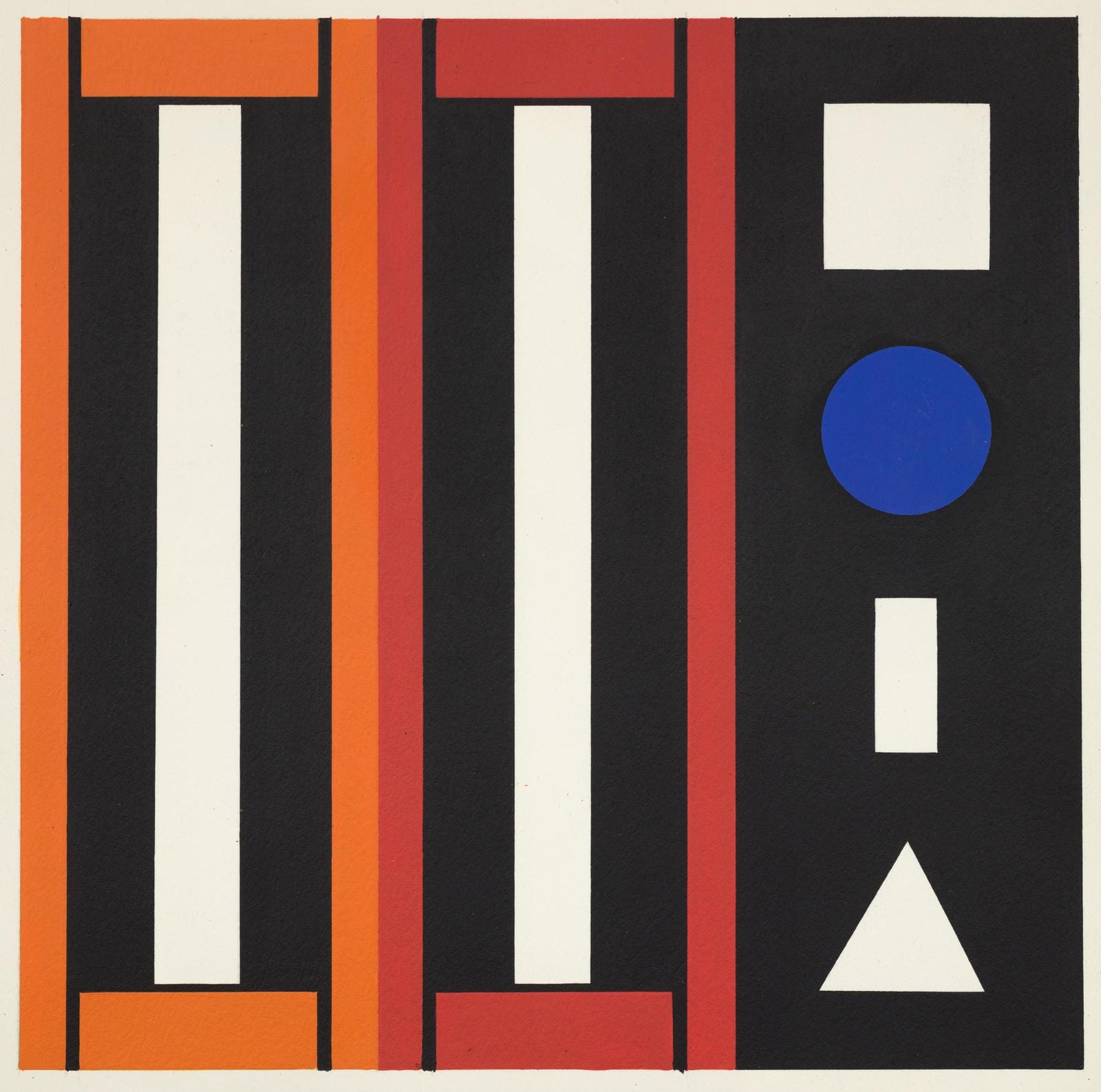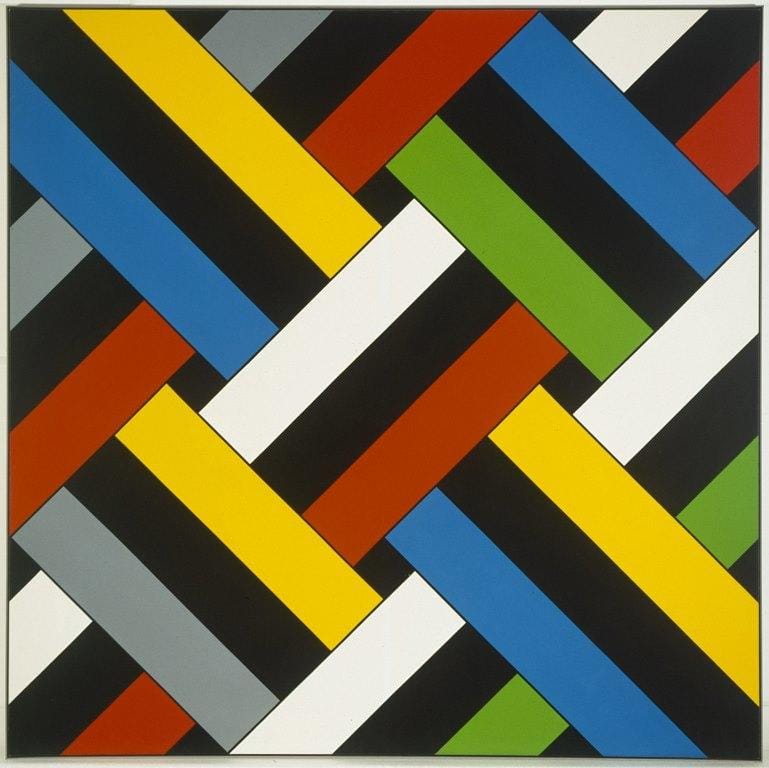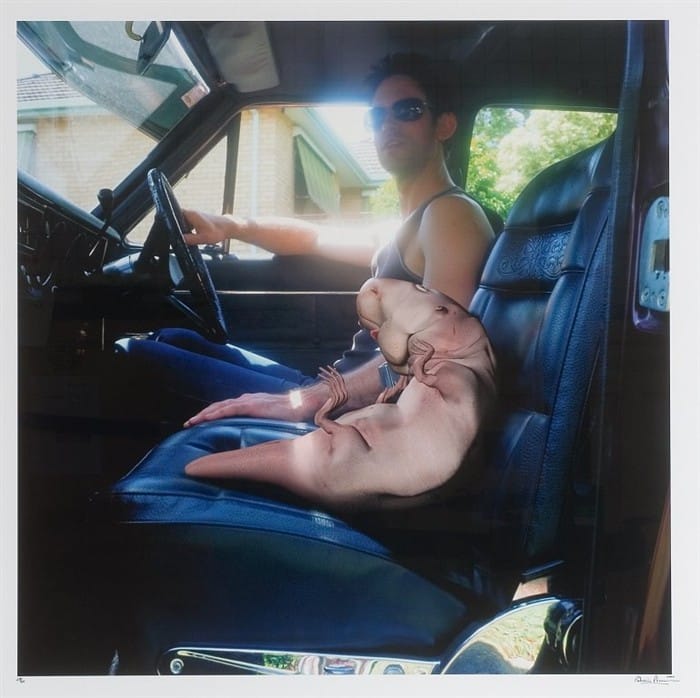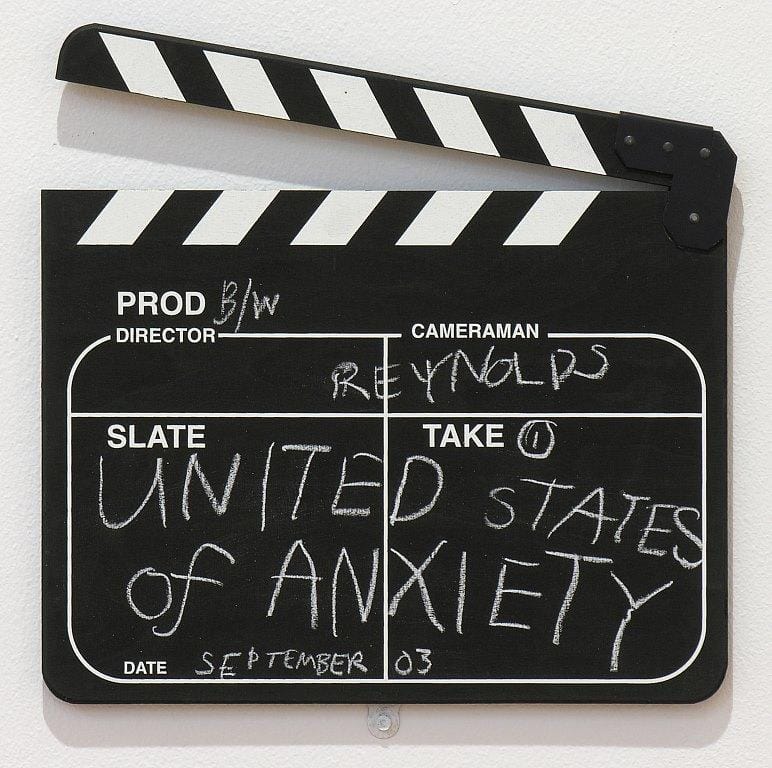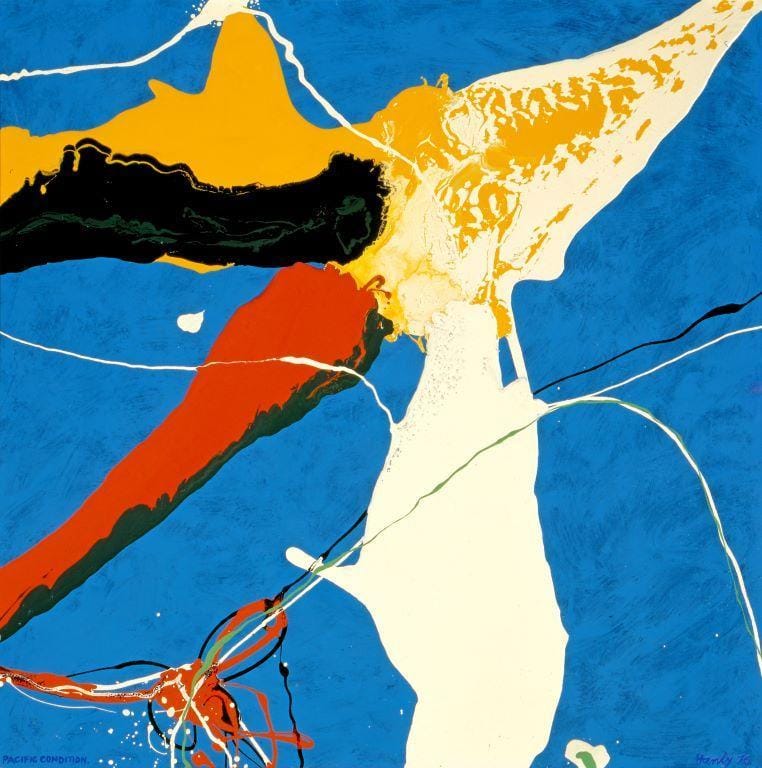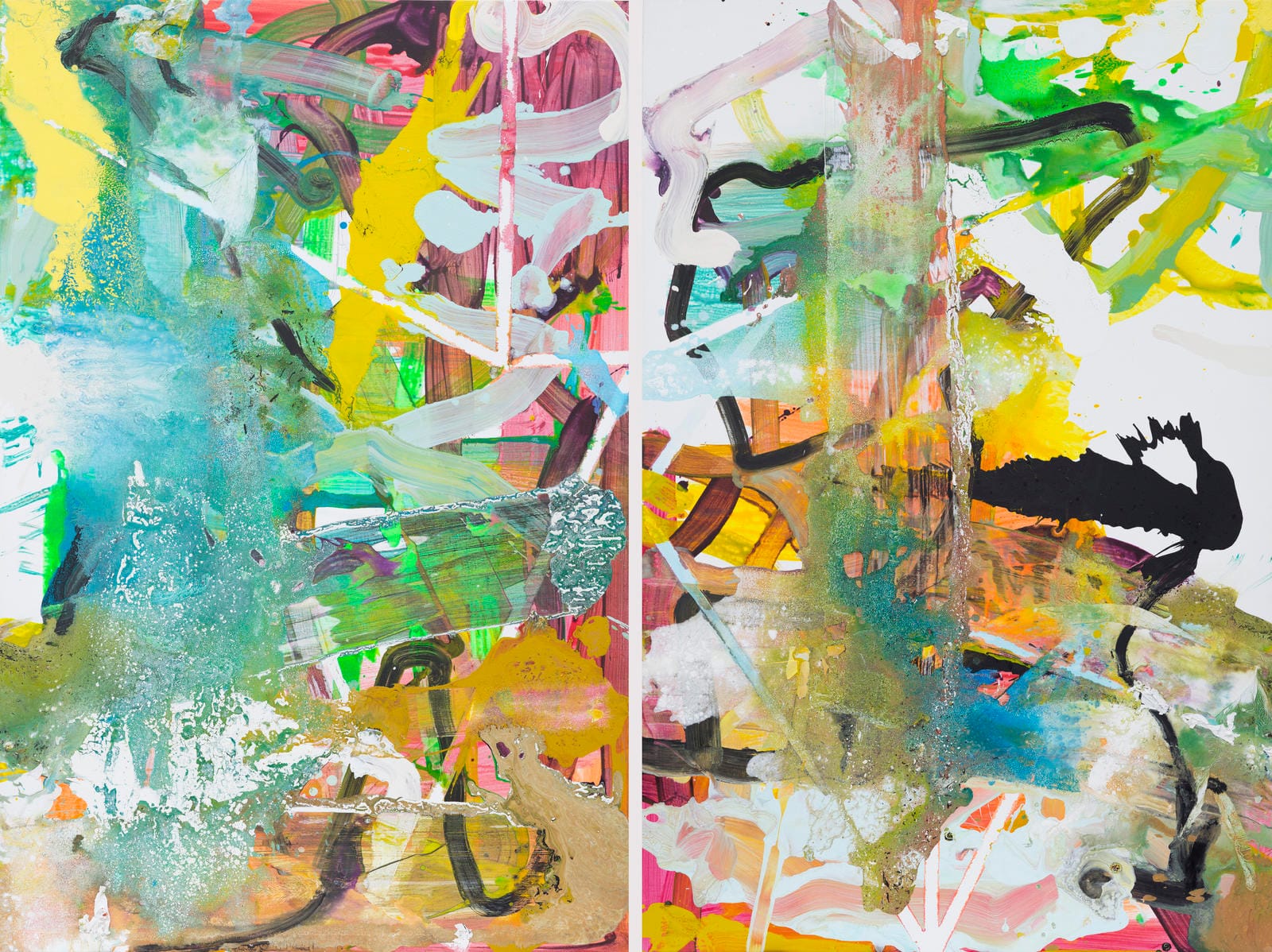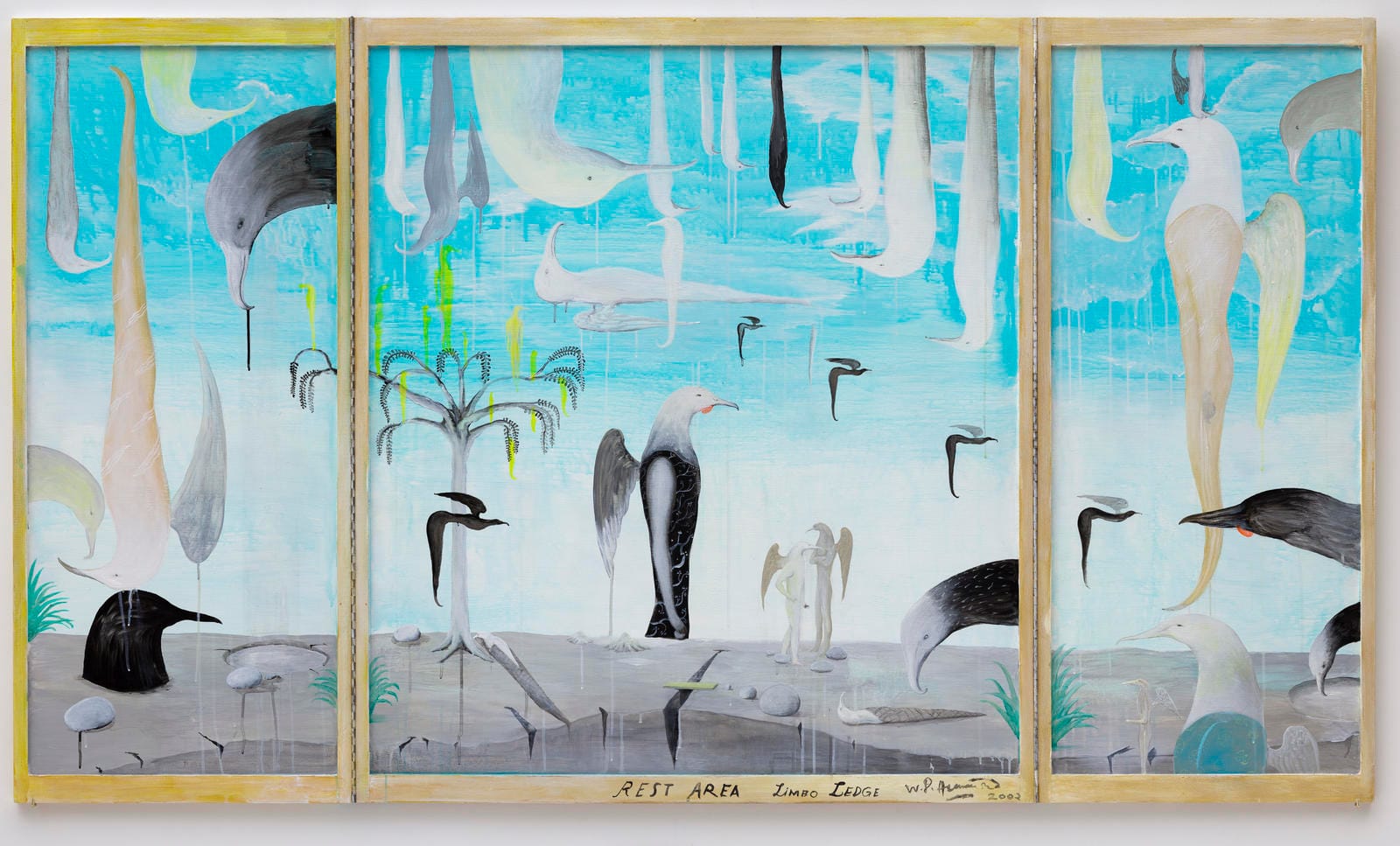 "

Thank you for creating a beautiful and playful website to express our vision.

"
Sue Gardiner
Co-Director, The Chartwell Trust
Up Next
Cranepower
Cranepower
Cranepower is revolutionising power for tower cranes
Next Project