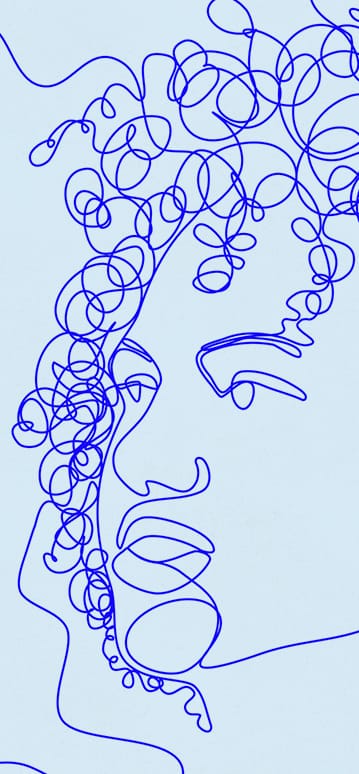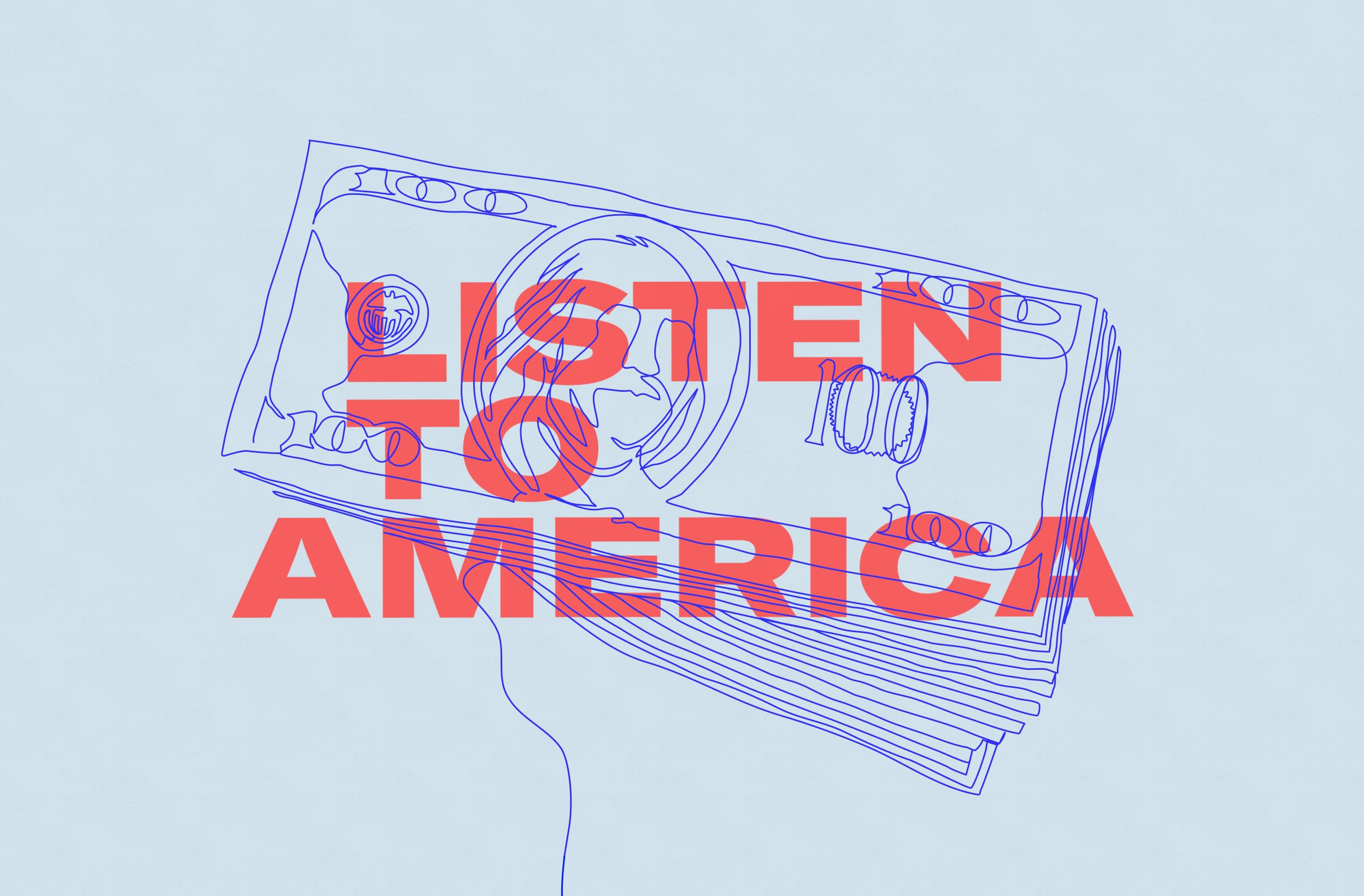 Scrolling through America's virtual town square
In August 2017 HuffPost embarked on an epic road trip across 25 states to interview over 1,700 everyday Americans. They listened to their concerns about their communities, politics and economic future.
We brought that audio footage to life in a captivating experience that seamlessly blends scroll-driven visuals and audio to let you - Listen to America.
Client
Category
Storytelling
Date
2018
Organising the content
The HuffPost team recorded literally hundreds of hours of video on their bus tour across America. All of these clips were transcribed to text by a computer, where content could be analysed by AI and key topics filtered, sorted and saved.
These topics would later become headline navigation for the web experience. The interviews were recorded on video, however the picture quality was poor.
Finding the heart
We wanted to retain the authenticity of the vox pop format—it had to feel human, so you could identify with these people as individuals—but we didn't want to rely on this poor quality video material. And that creative constraint actually lead us to a solution, which was to animate each person as a dynamic artwork instead.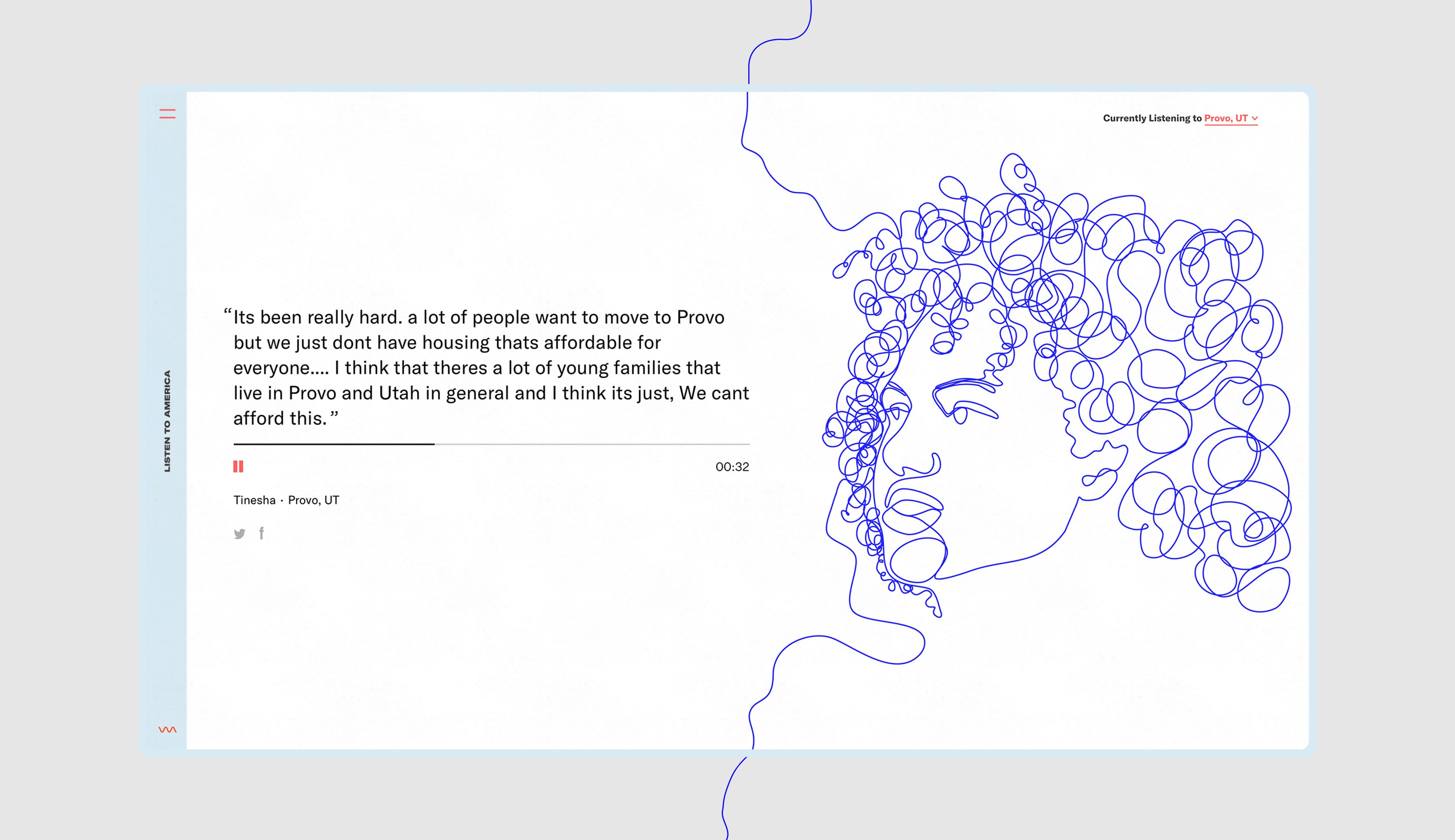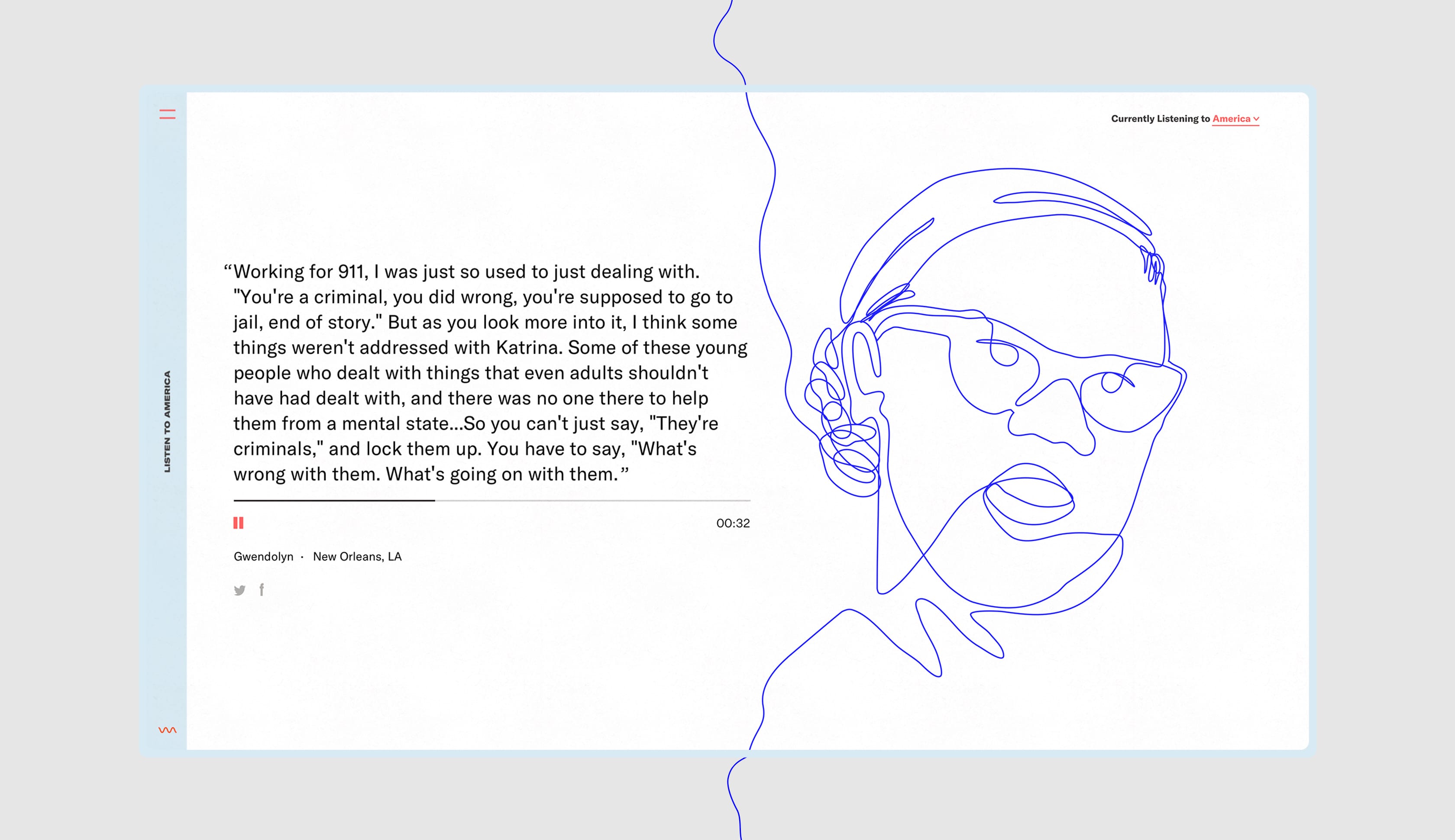 Feeling of a journey
The site had to include audio and text of hundreds of sound bites from interviewees, but we wanted to make an experience that was less like filtering a database and more like taking a journey through a community.
The design solution is a simple one: an unbroken line follows the user down the page and draws the portrait of each individual, one at a time, as we listen to their thoughts.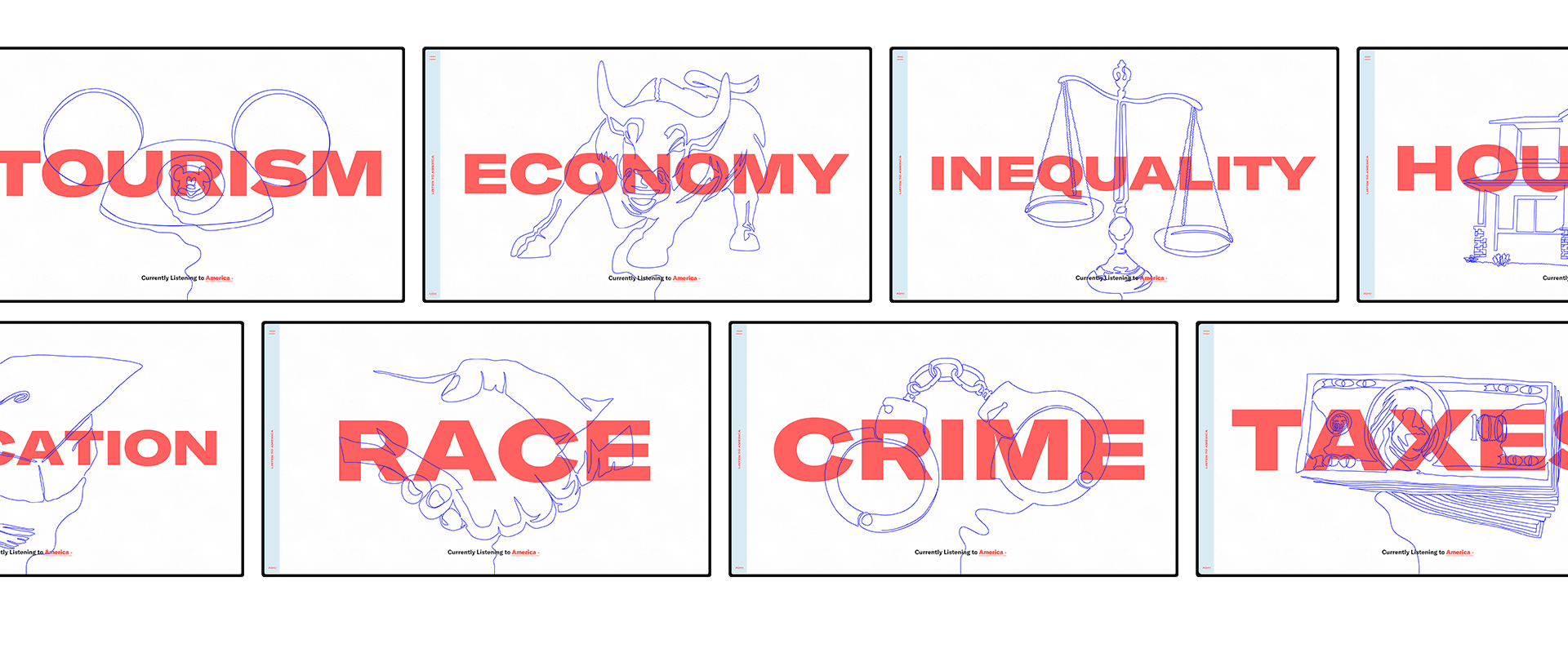 The "red thread"
The line becomes a metaphor for both the road trip journey itself, and for the connections between people, places and ideas. Each person's audio commentary plays as their portrait is animated onto screen, and if you scroll quickly, you can initiate a kind of 'town hall' chatter of many voices altogether.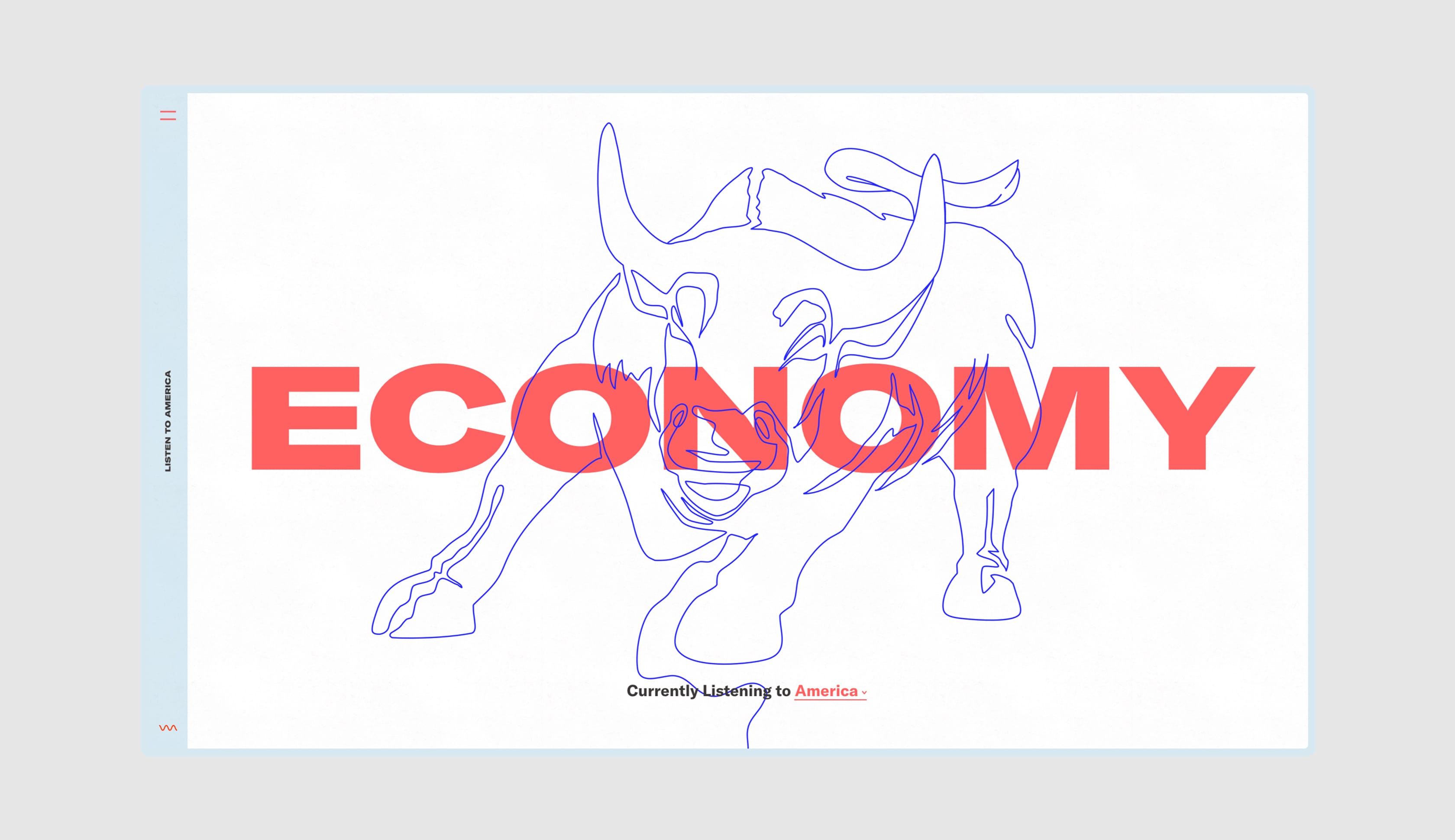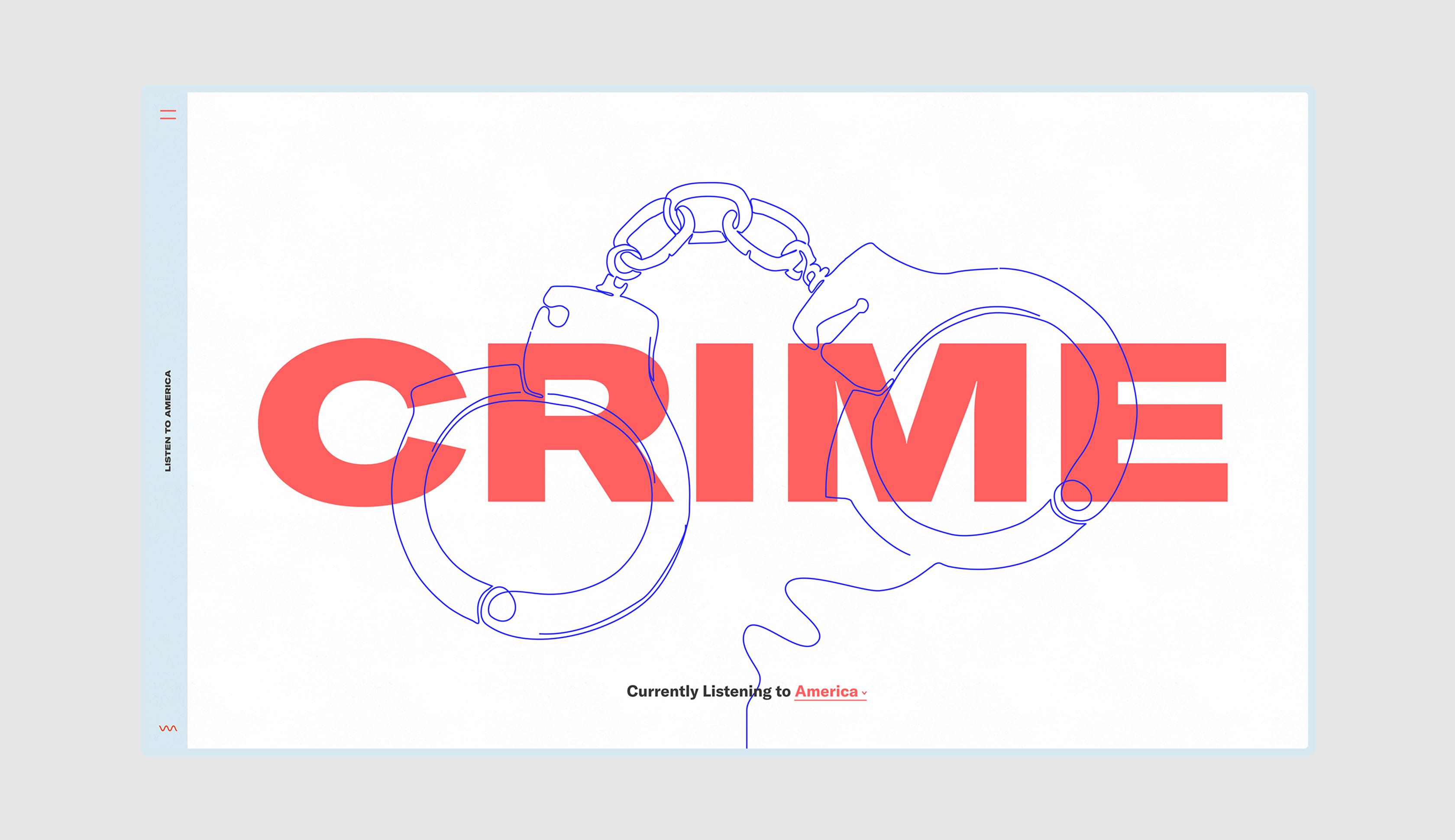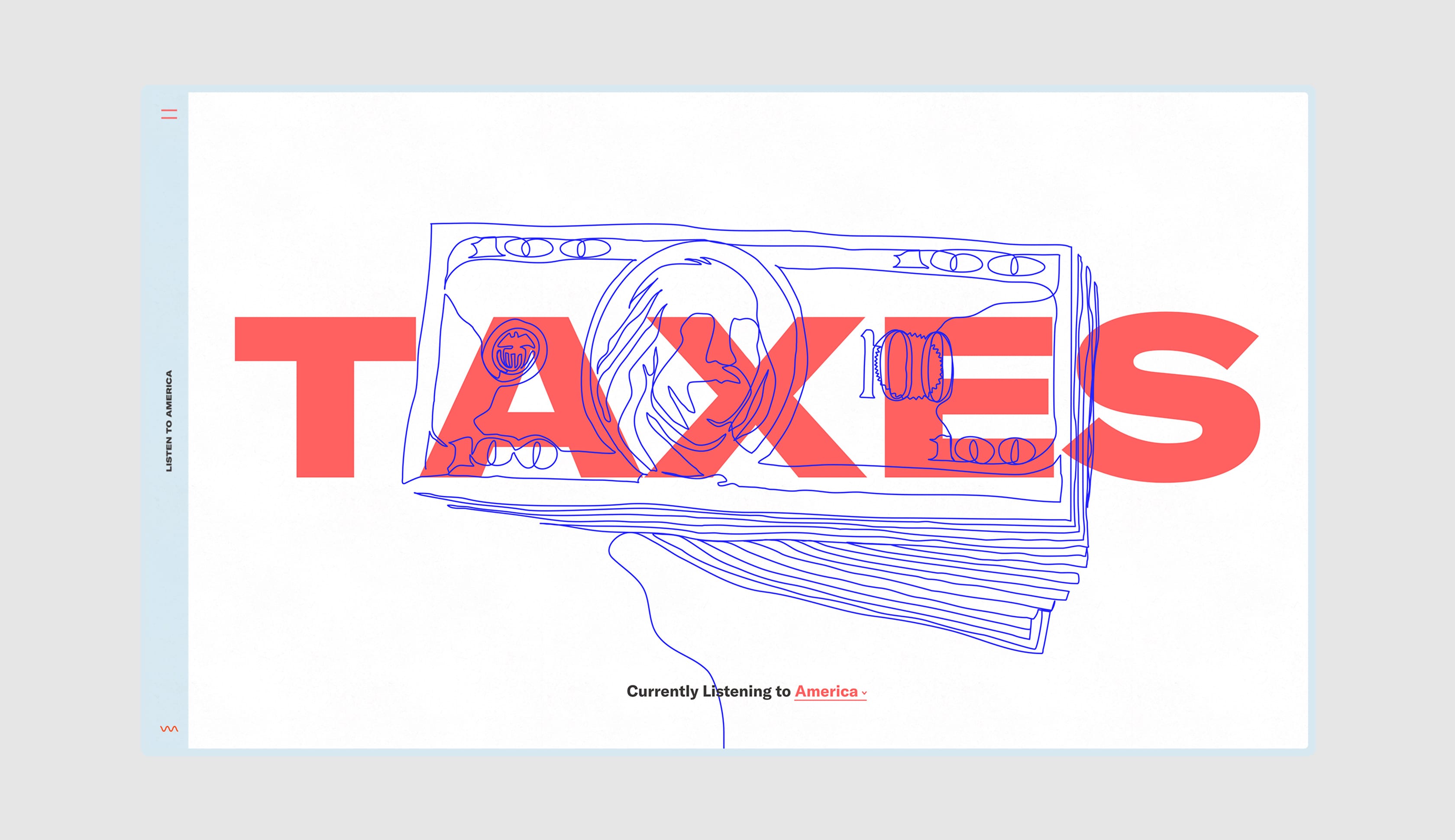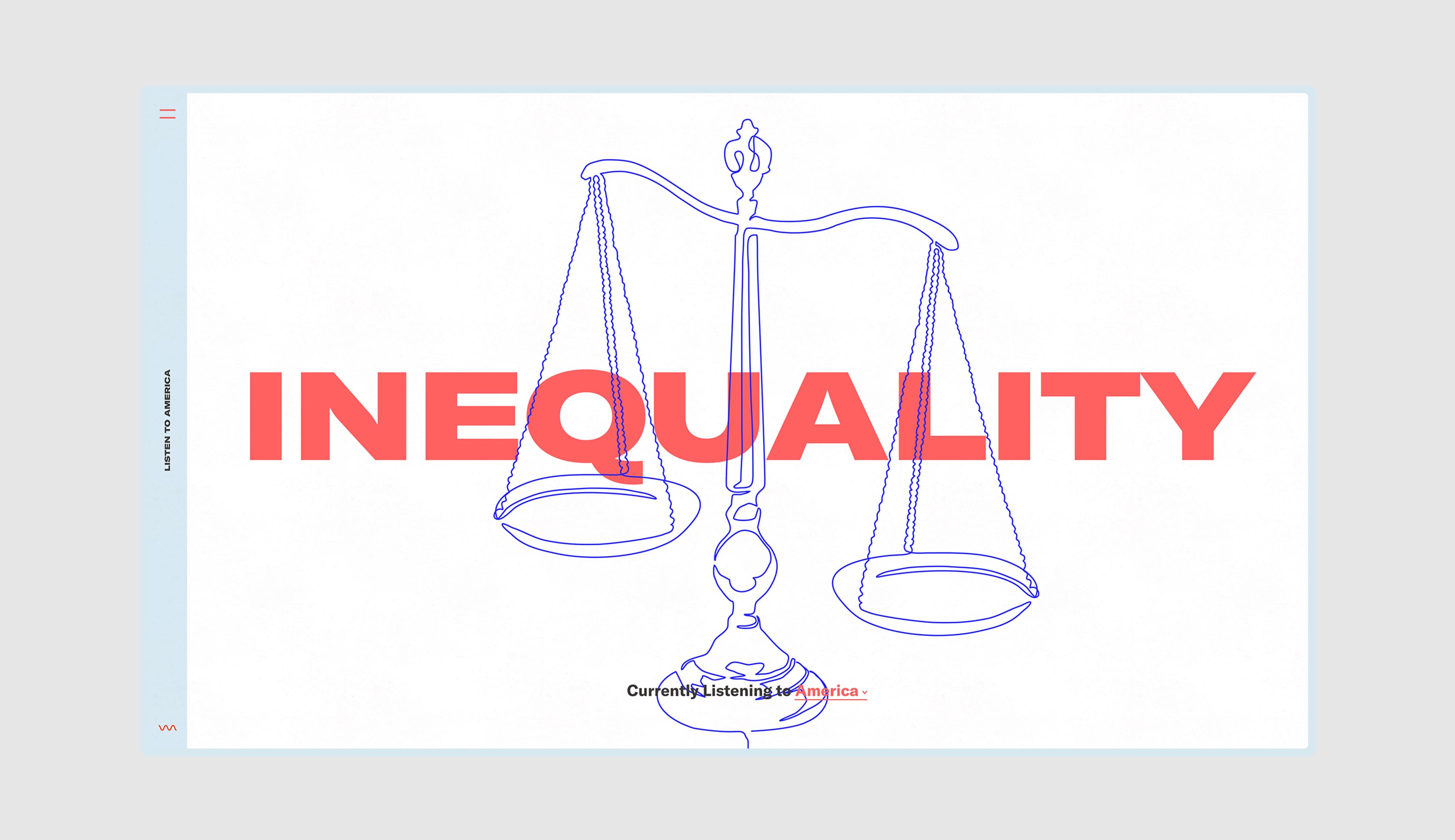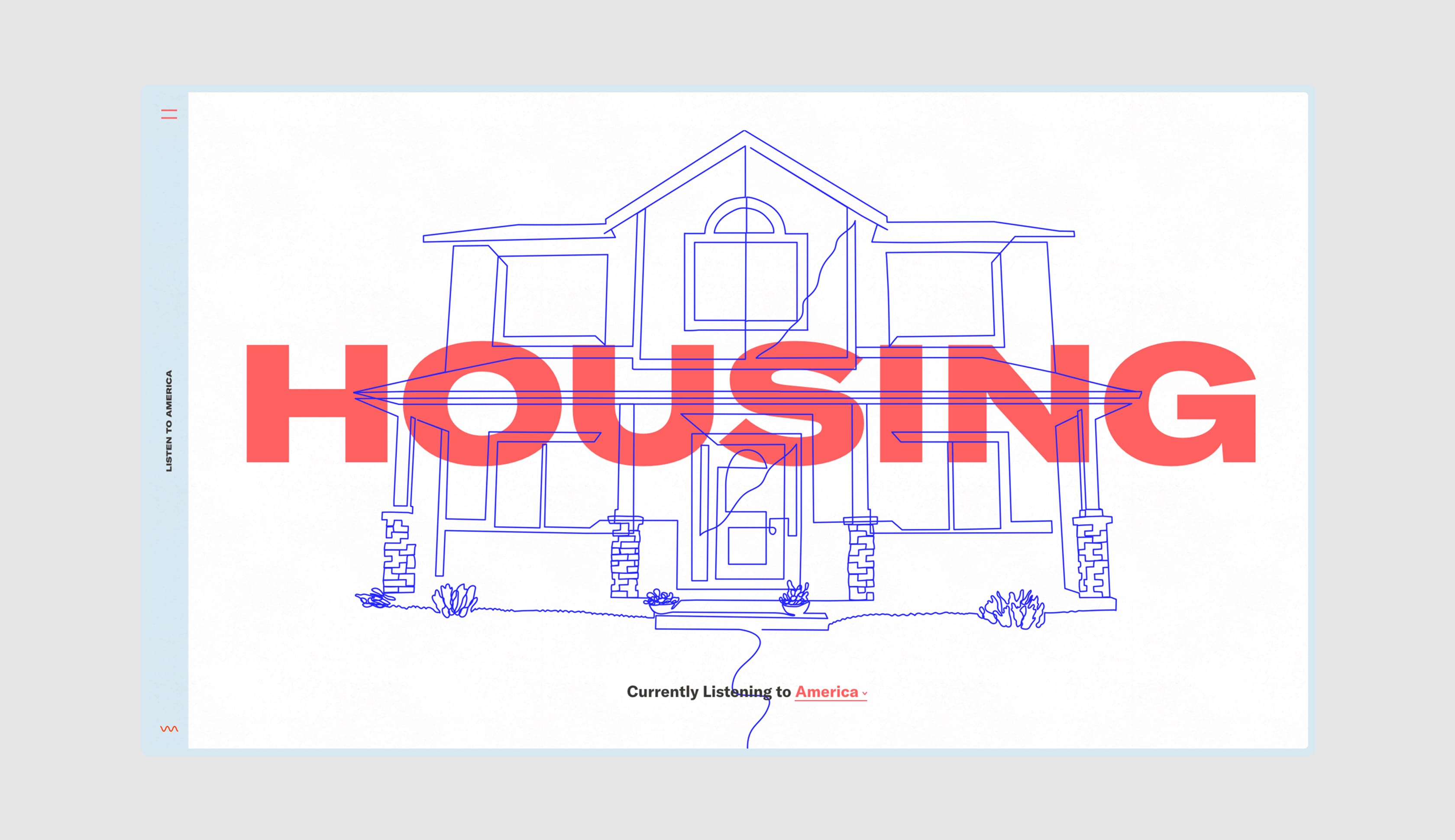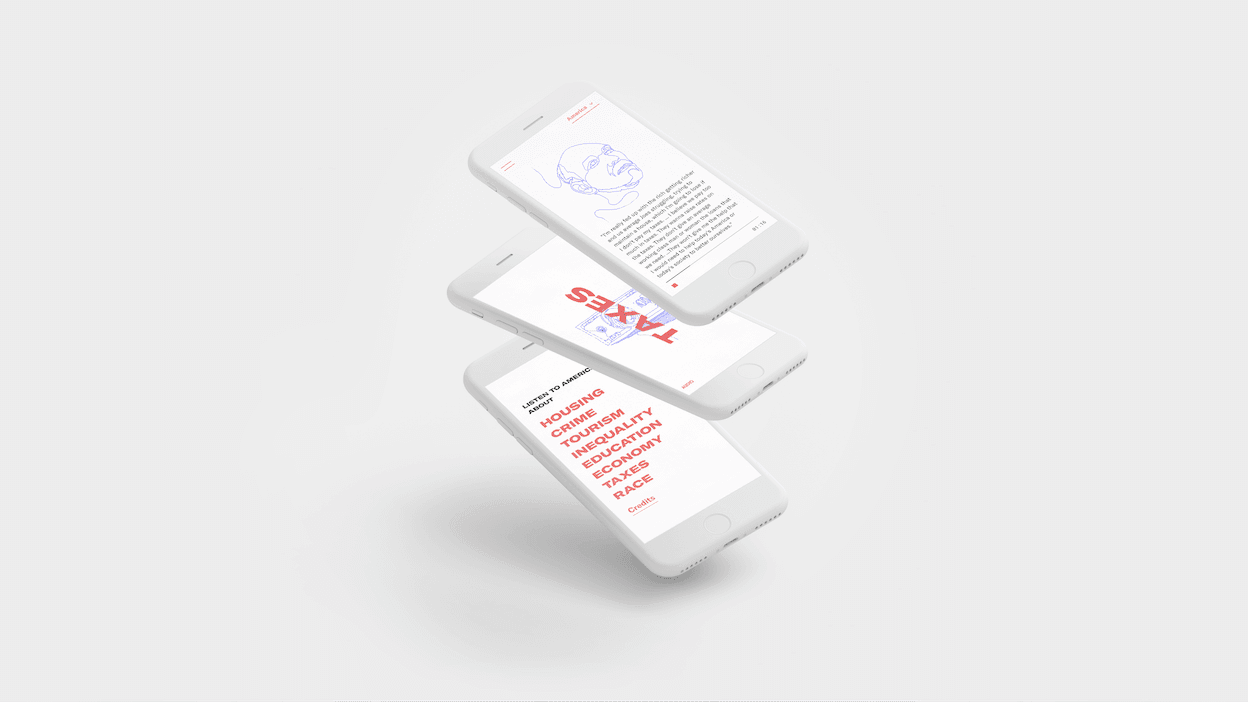 "

The idea is perfectly sympathetic to the content. It's clear and simple, it's carried right through the experience, and it came out of the creative constraints we had.

"
Project Awards
Best Design Awards
Gold Pin - Large Scale Websites
Awwwards
Honoree, Mobile Excellence
CSS Design Awards
Site of the Day, Innovation, UI Design, UX Design
CommArts
Interactive Annual
Up Next
MitoQ
MitoQ
Redefining cellular health with vibrancy and emotion
Next Project