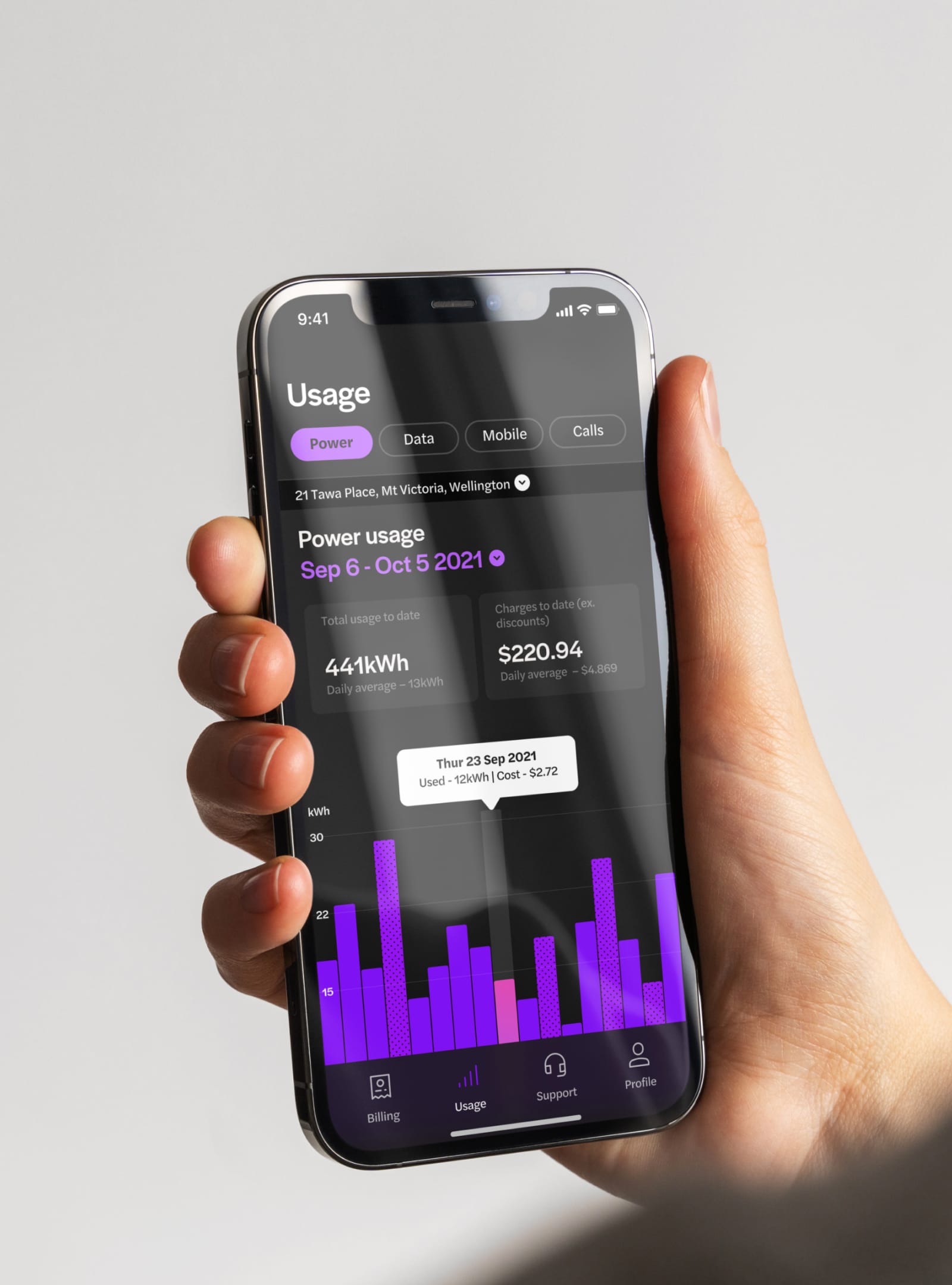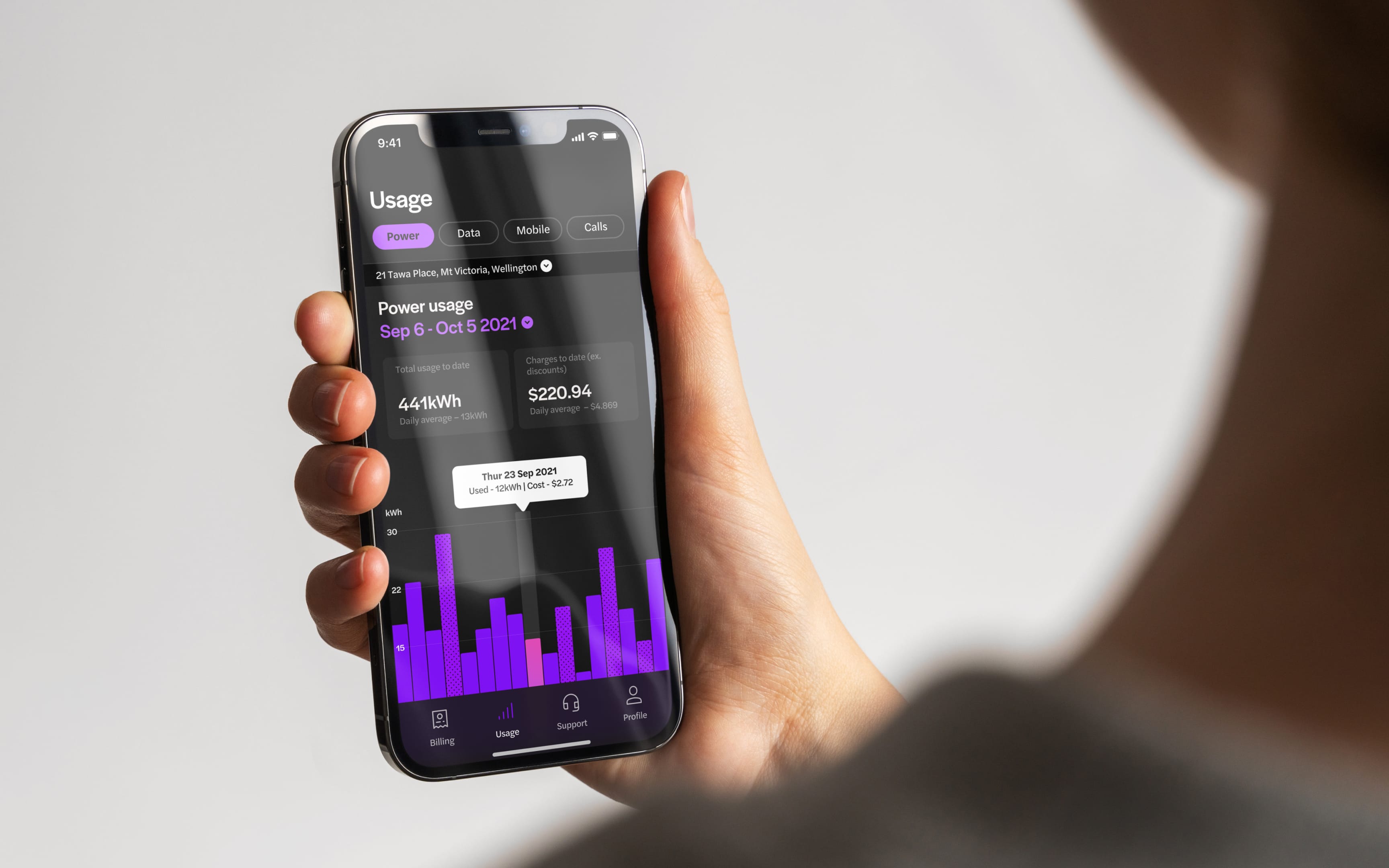 Putting your ISP at the heart of your digital life
Orcon's brand promise is the seamless merging of your personal and business lives. Delivering on this promise with a sleek new Orcon mobile app involved a coordinated effort between our designers and their technology department.
Client
Category
App
Date
2021 - ∞
Just for you
Every lifestyle is unique, and we wanted customers to feel in total control of their internet plan, and in real-time. Allowing consumers to customise connections, speeds, account features and support plans were essential requirements.
Digital concierge
The mobile app is your digital concierge for Orcon, your smart assistant that can monitor usage, diagnose Wi-fi issues, track your billing and connect with support.
We wanted to convey a sense of intelligence in the design and movement, as if the app is responding to your needs proactively.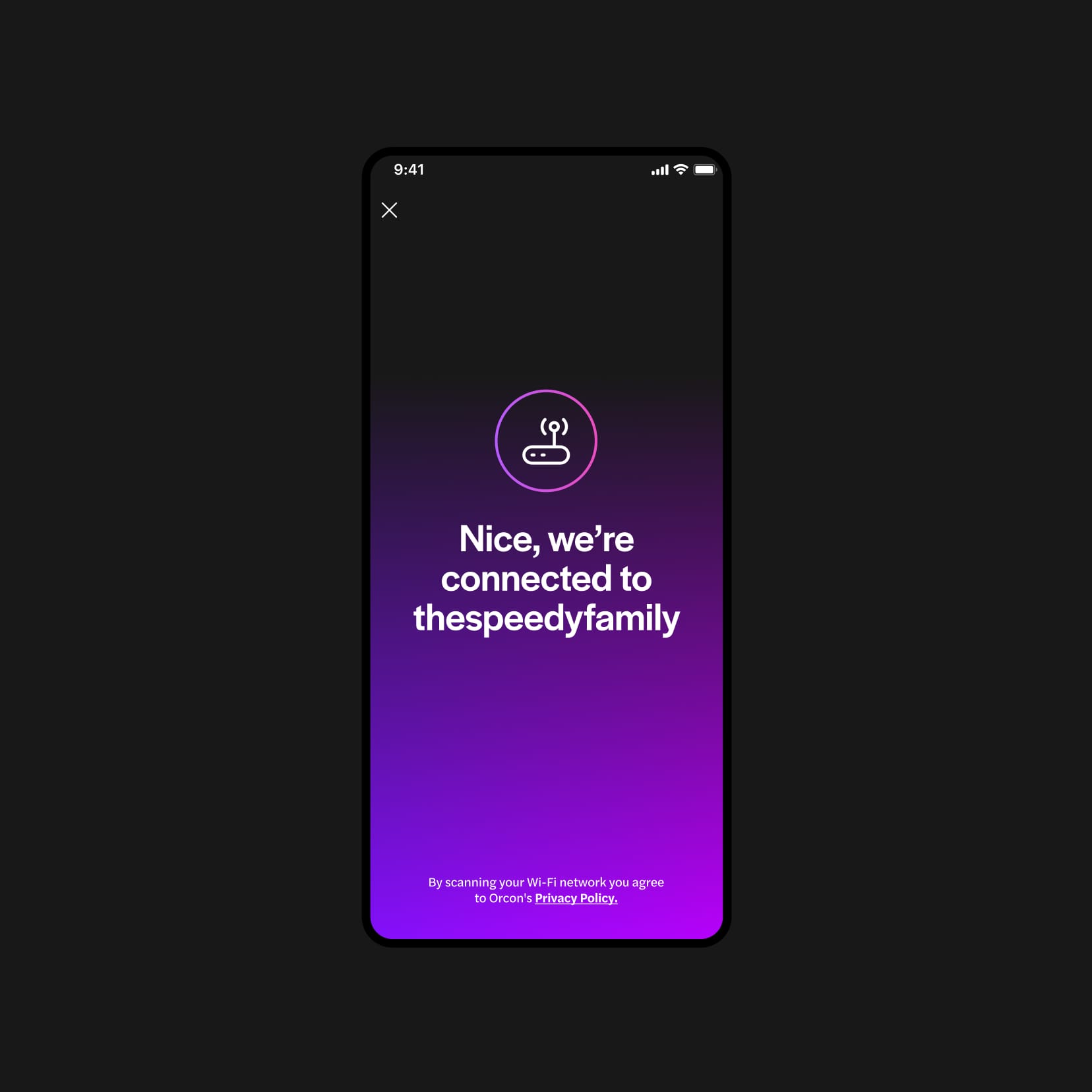 AI-driven
This is most evident in the new billing section, where we use AI to monitor usage and proactively suggest the best value plan for users, which they can then switch to at the press of a button.
Digital hub
Orcon has evolved to offer internet, mobile, landline and power through a single account. The app is designed to feel like a central hub to these services that together empower your home and work life, which are more inseparable than ever.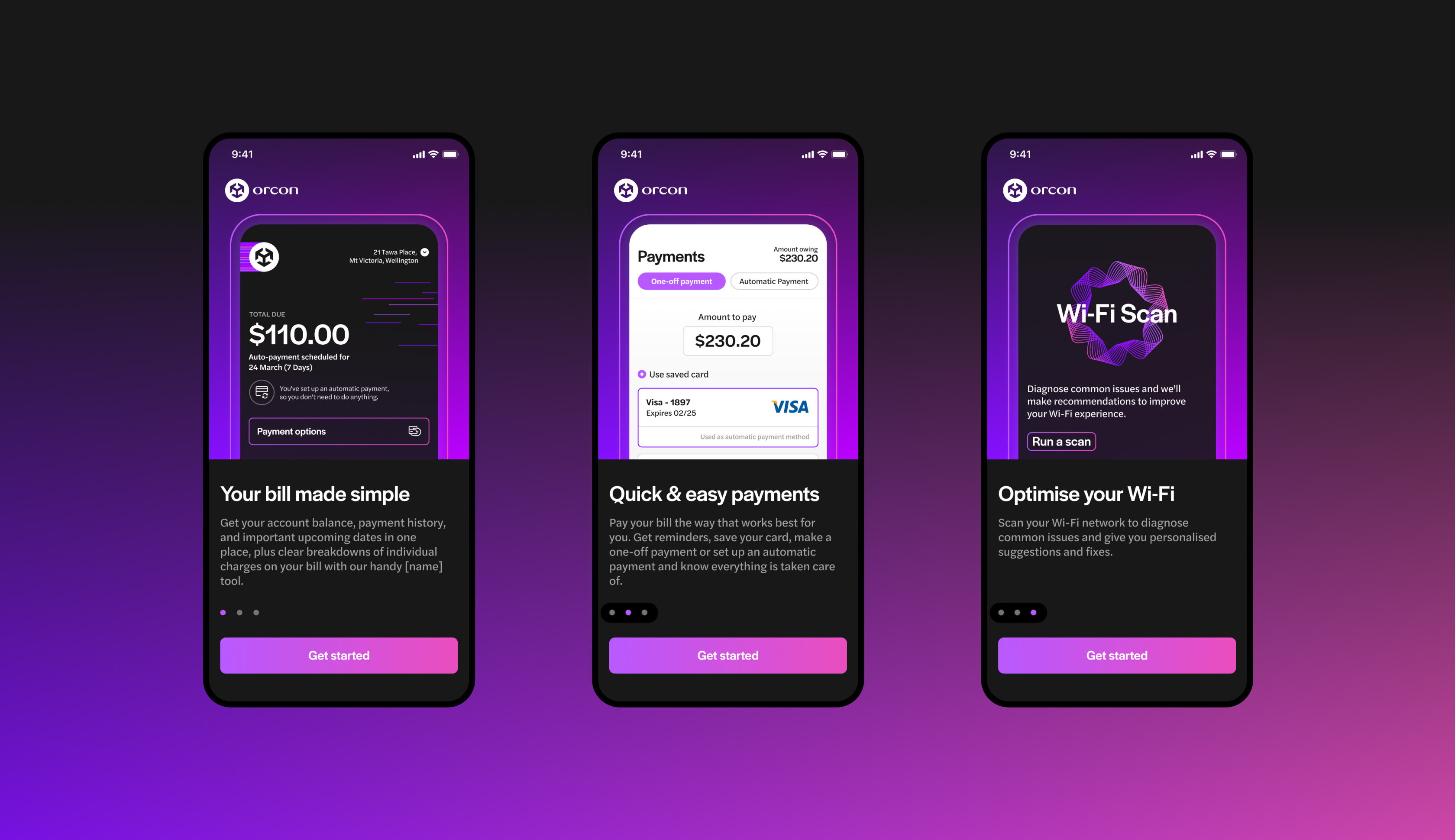 Smart + sexy
The notifications, iconography, and design language are all intended to reinforce this sense of a powerful, smart, friendly digital assistant that is your universal control for your digital lifestyle.
We wanted to convey a premium brand experience in every touch, in the way the app loads and moves.
Lines
The vibrant energy lines in various shapes are a recurrent theme throughout the Orcon brand, conveying the way digital wraps into our lives, enabling us to do incredible things by exchanging information and creativity with the world.
We looked to match brand shapes with the different functionality in the app and bring it to life through UI elements and microinteractions.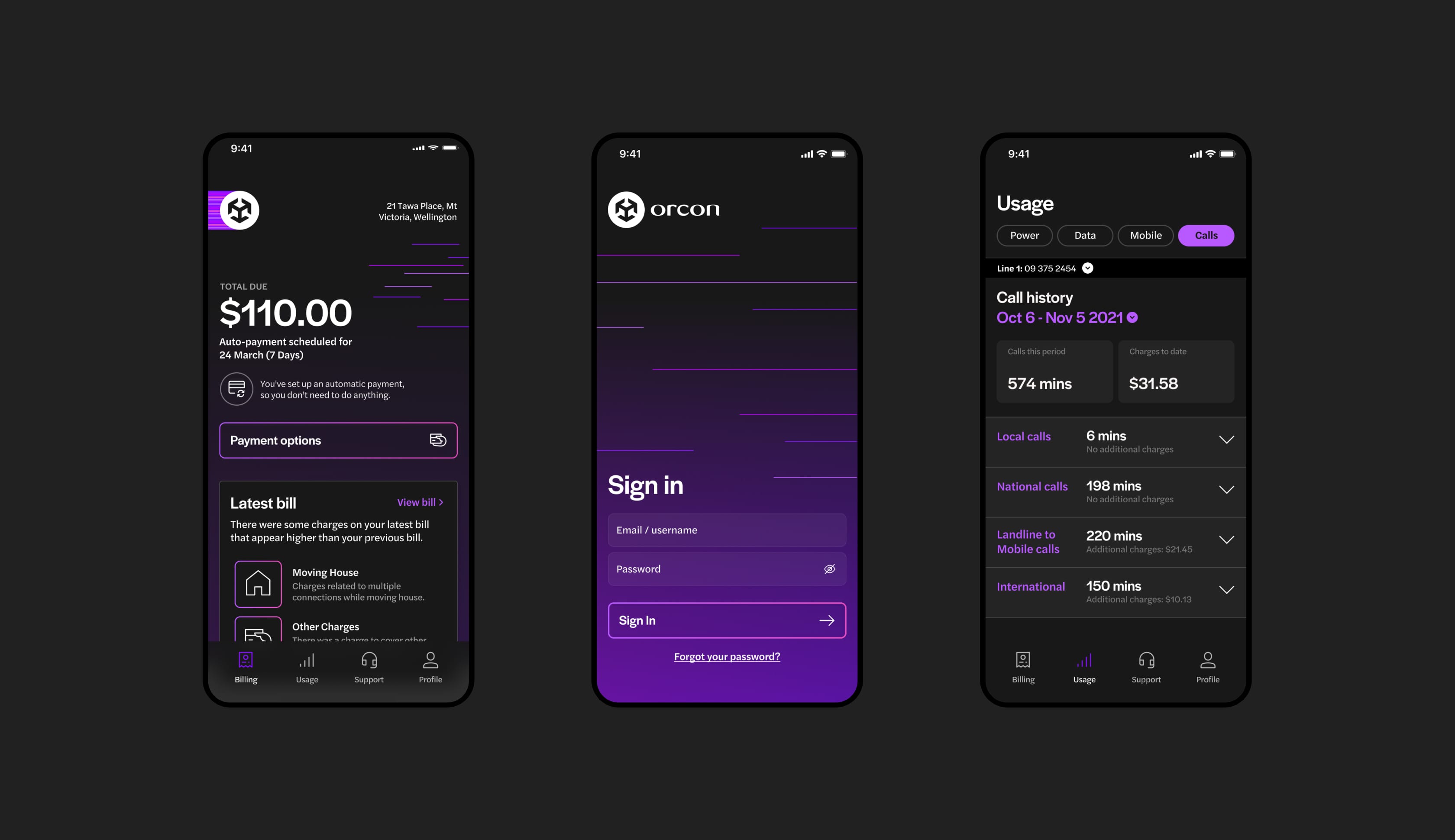 Up Next
2degrees
Orcon - Website