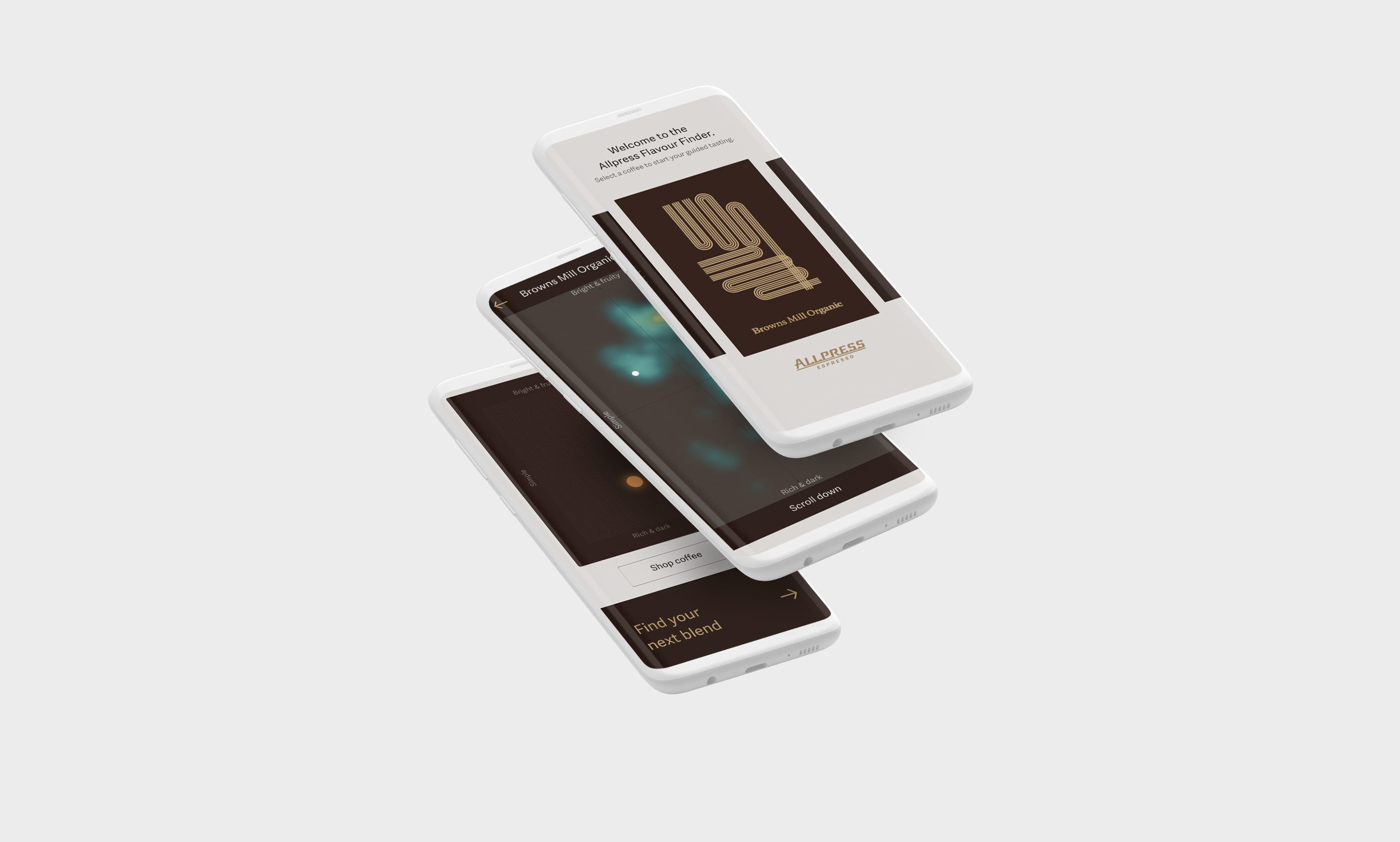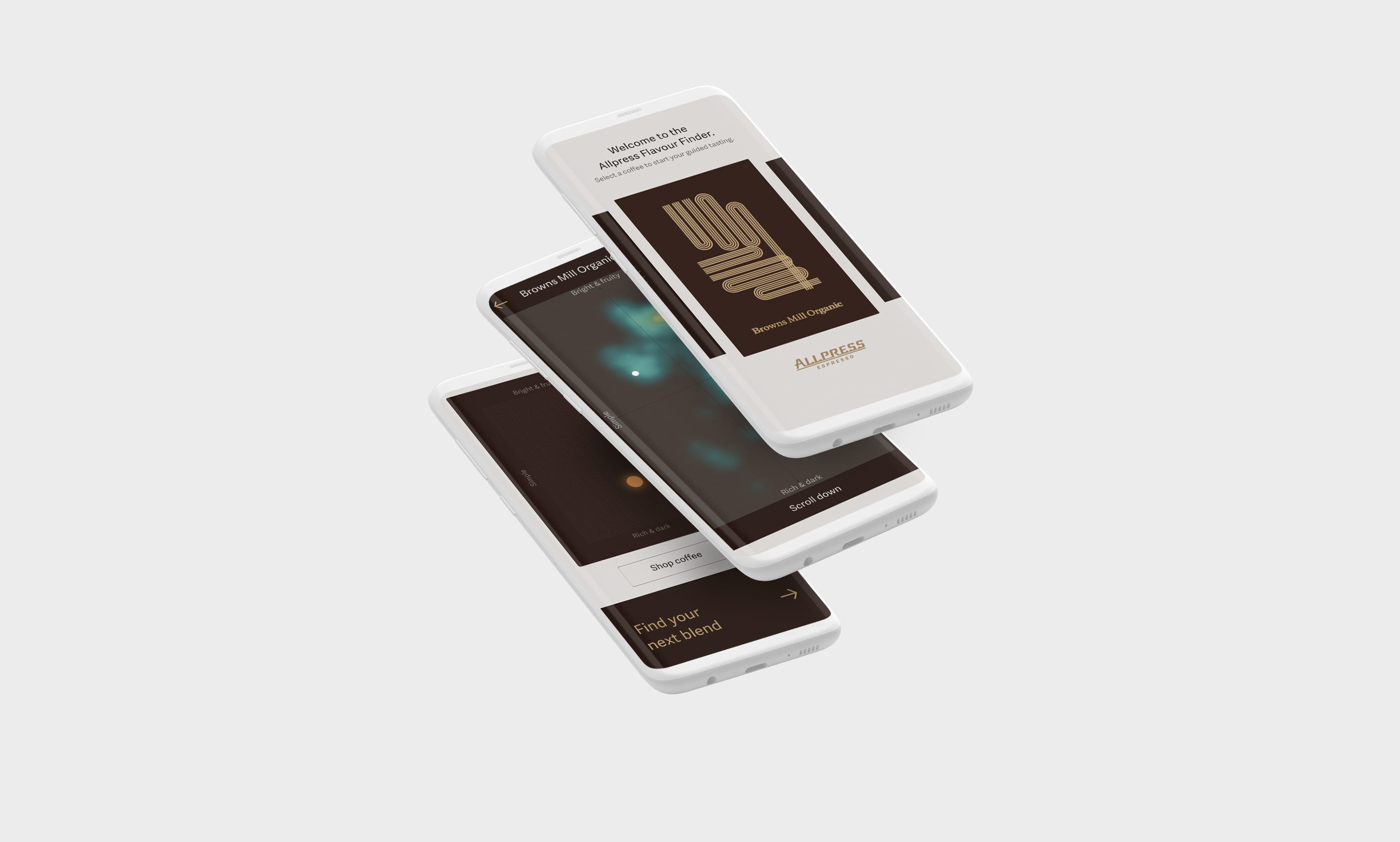 Personalised coffee tasting in a tactile mobile interface
Allpress events are important moments to engage consumers. The world-famous New Zealand coffee brand wanted to better connect with their audience and move attendees from passive observers to active participants.
Client
Category
Campaign
Date
2018
Your taste is unique
Allpress believe that coffee is a personal experience, the combination of aroma and flavour stores and unlocks wonderful memories. They don't prescribe what people "should" be tasting. Instead they believe that the true experience of coffee is a sensory one for each drinker.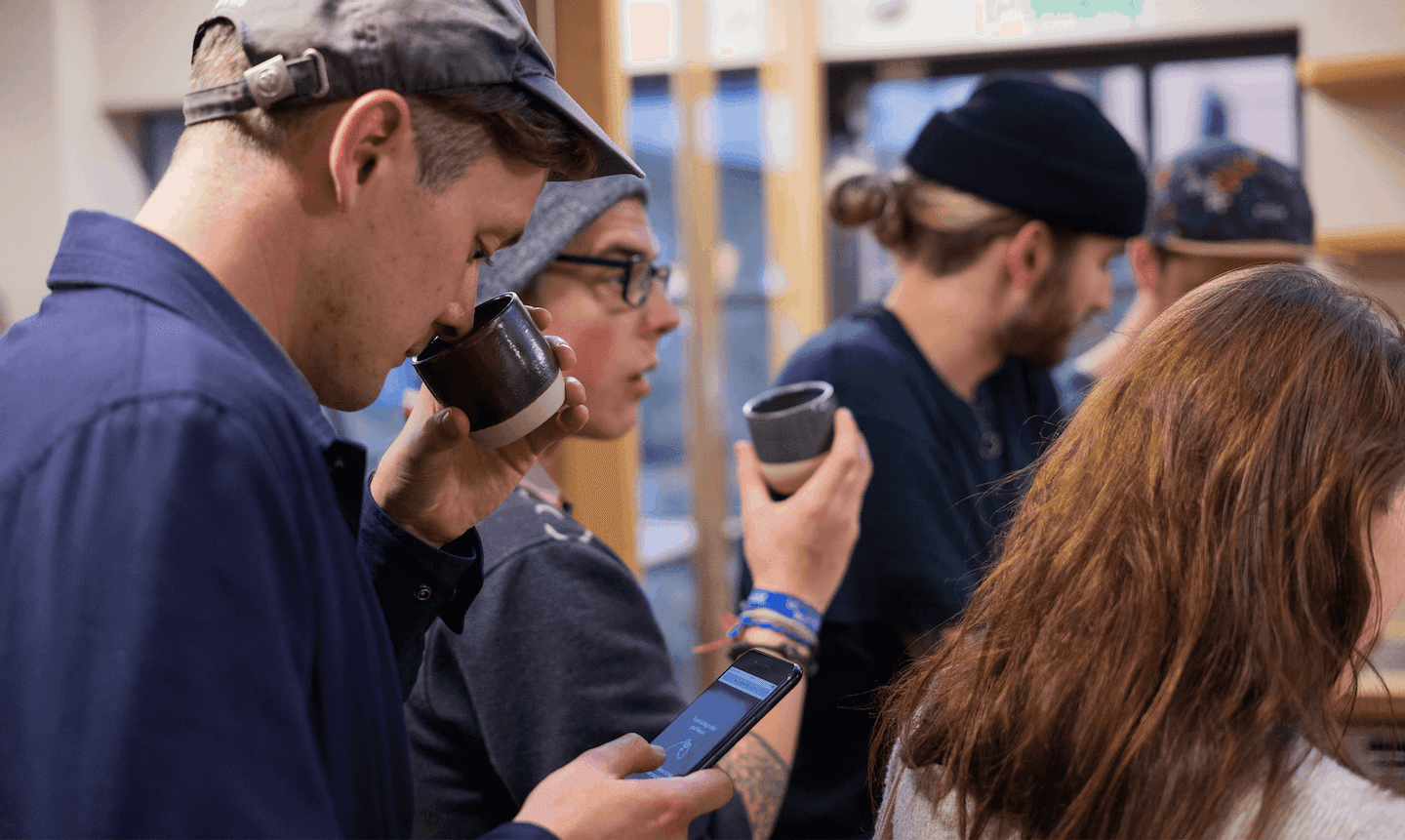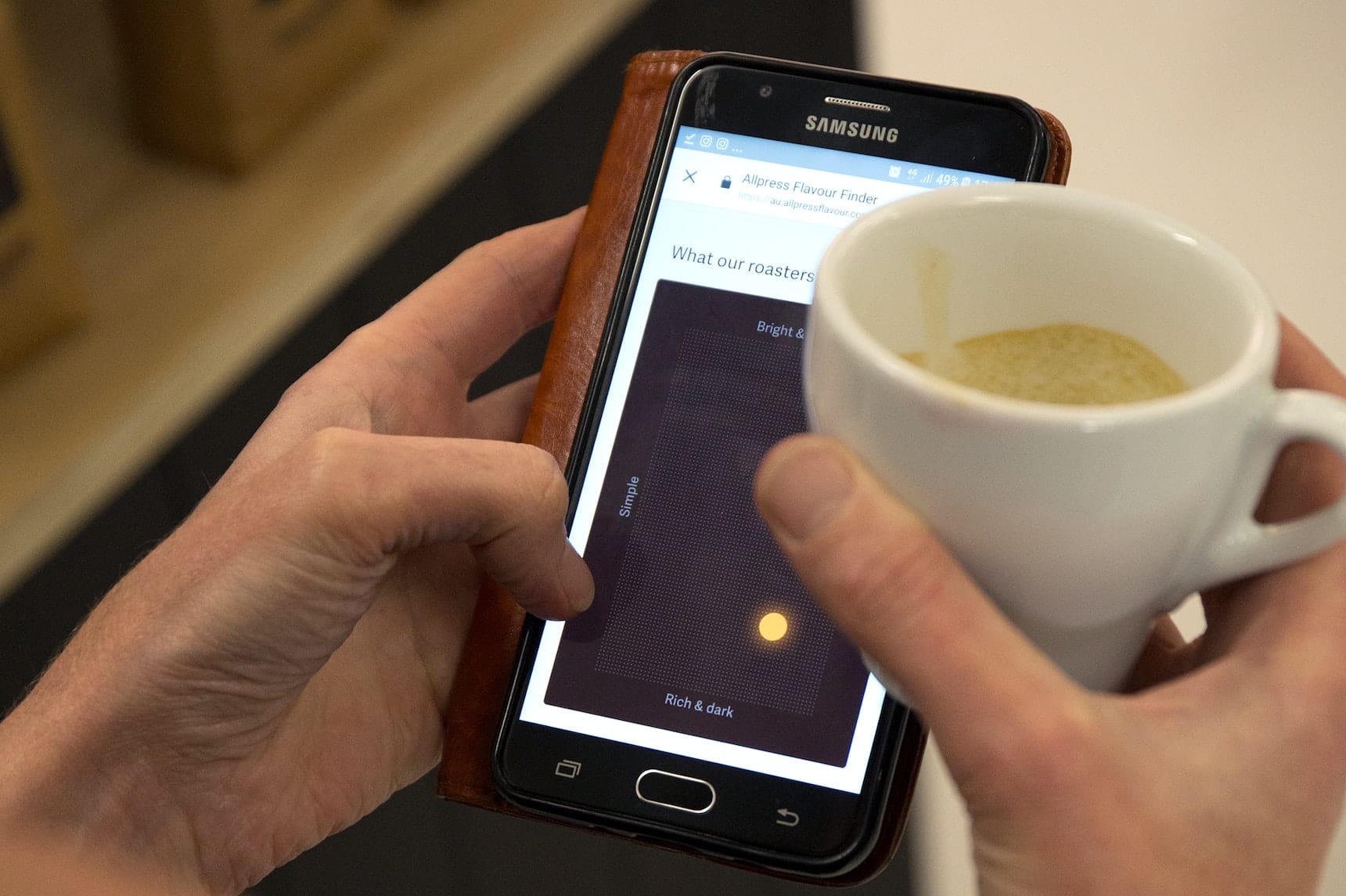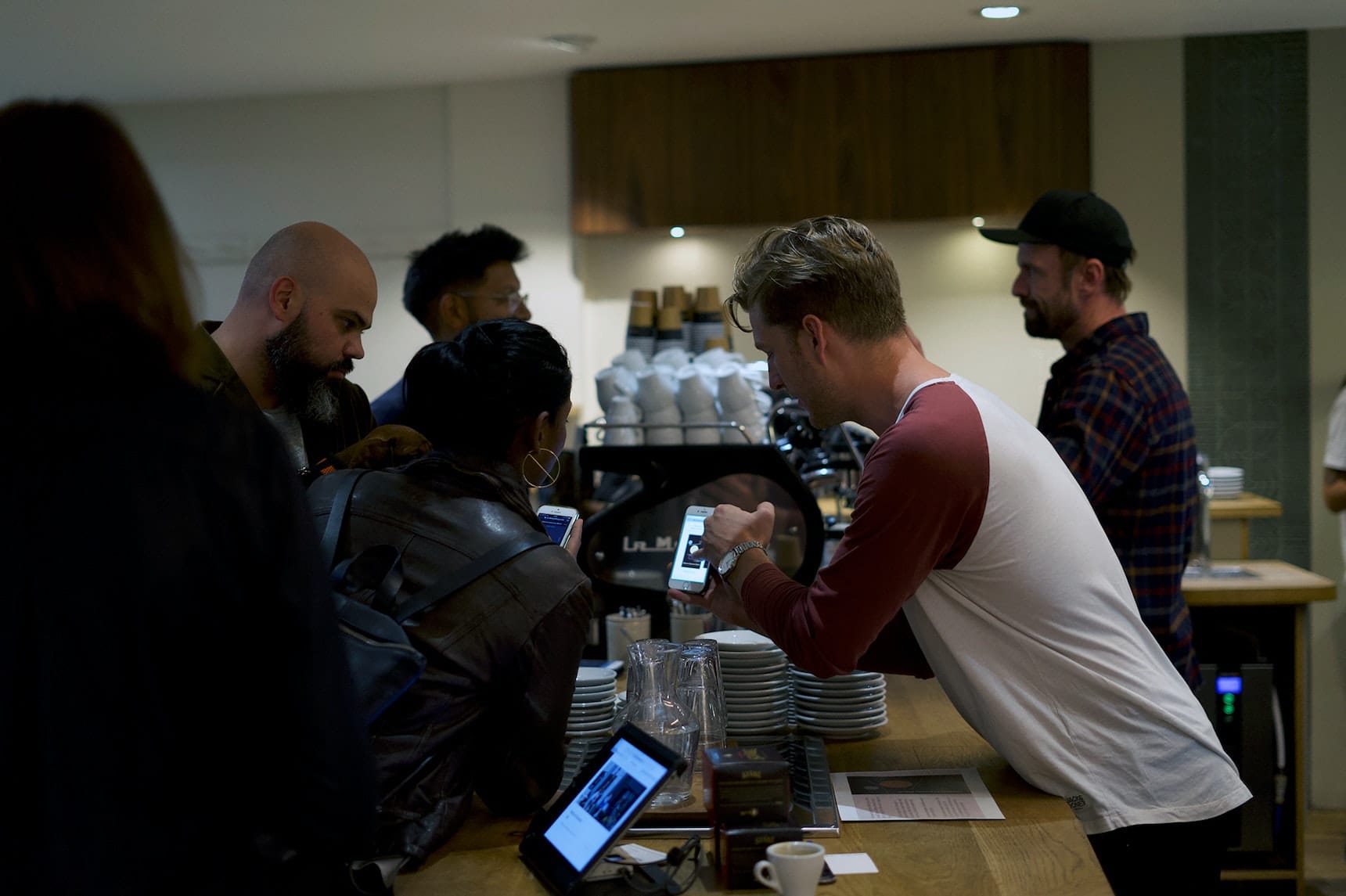 Express your flavour
Allpress wanted an interactive tasting tool that would let people explore their own flavour experiences, and compare them with others.
We conceived of the "Flavour Finder", an intuitive, playful mobile experience that lets people "touch" coffee tasting notes.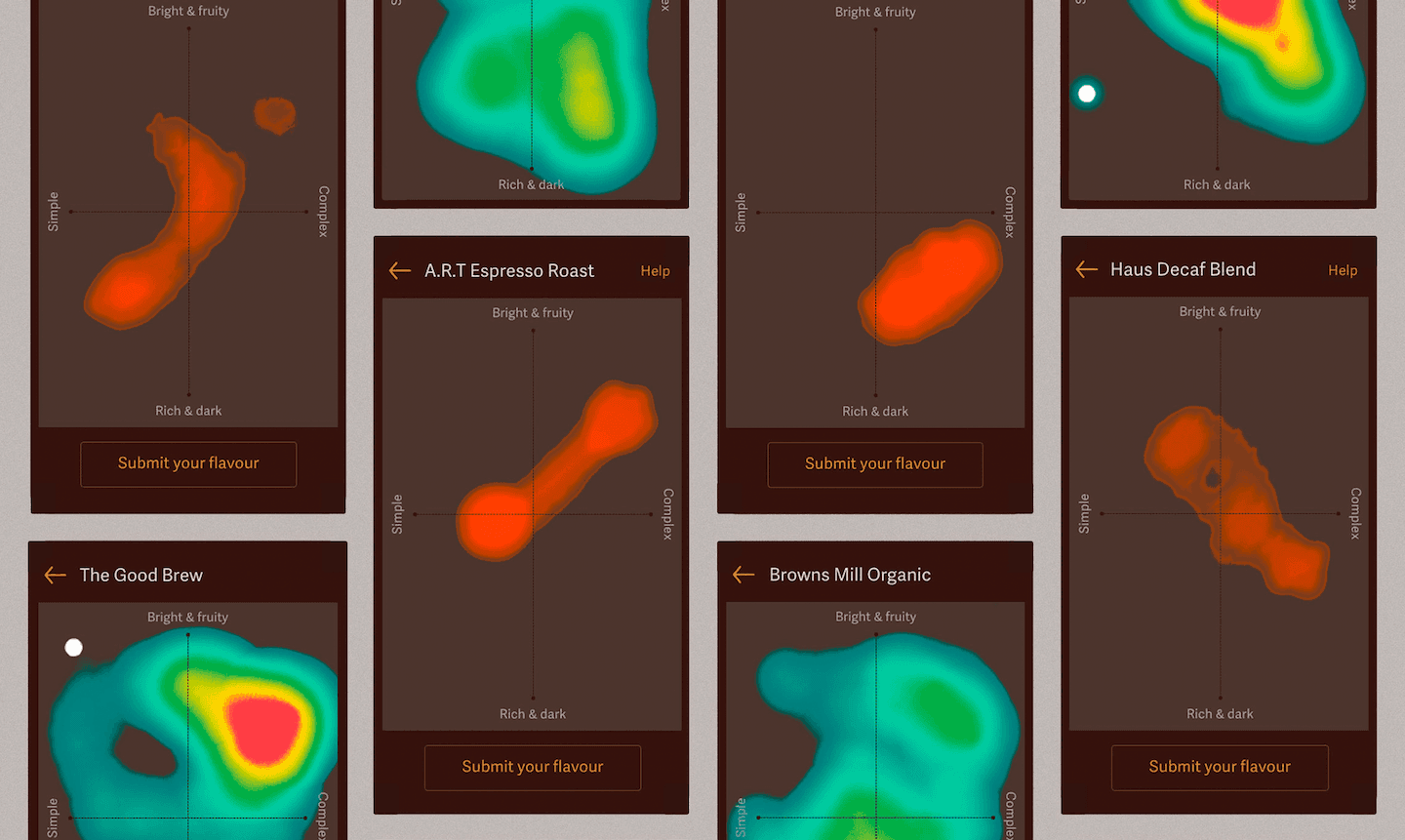 Touch interface
Flavour Finder first asks users to choose a coffee. That choice is made in a touchable card interface that includes delightful abstract animations of Allpress designs.
Having chosen a coffee, users define their taste experience on an axis of flavour profiles: from bright and fruity to rich and dark, and from simple to complex.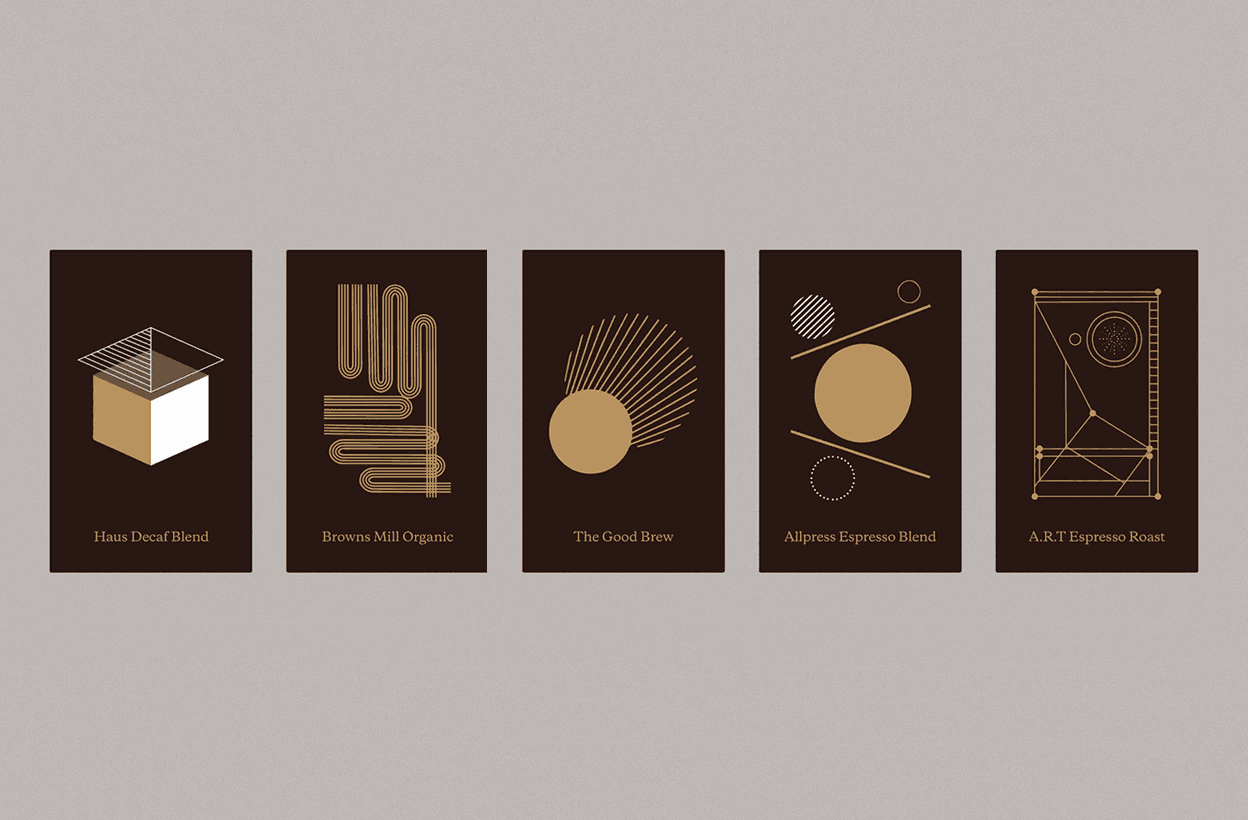 Organic rating system
Rather than asking people to set a precise point on that axis, they define their experience with an organic area that they're able to spread out to encompass the full range of flavours they taste.
The beautiful feeling of that touch mapping is based on a fluid dynamics engine built for the project in webGL.
"

Gladeye's rare ability to think strategically about our business and execute to such a high standard of design has made them a great partner

"
Craig Throne
Global Head of Marketing, Allpress Espresso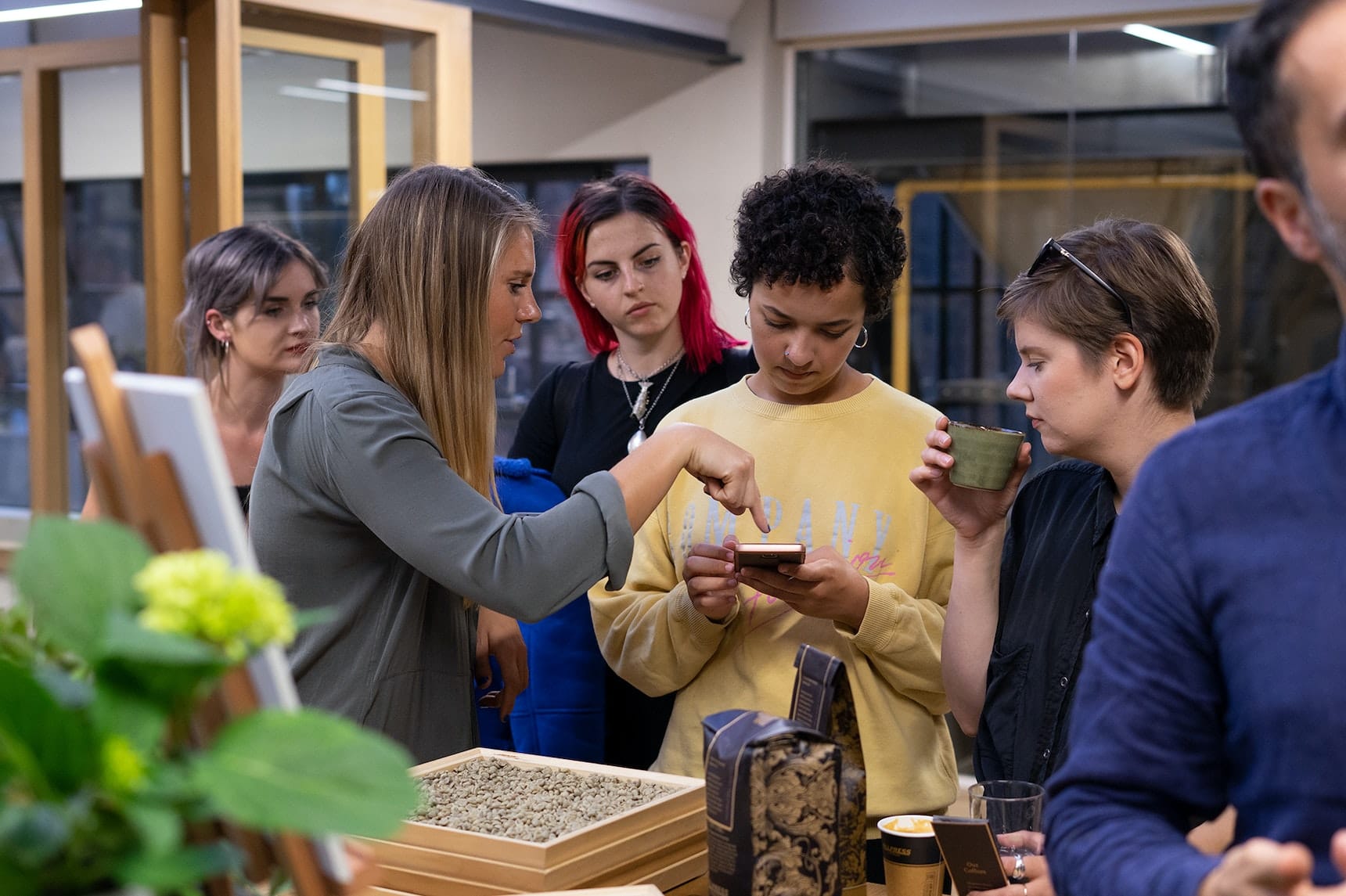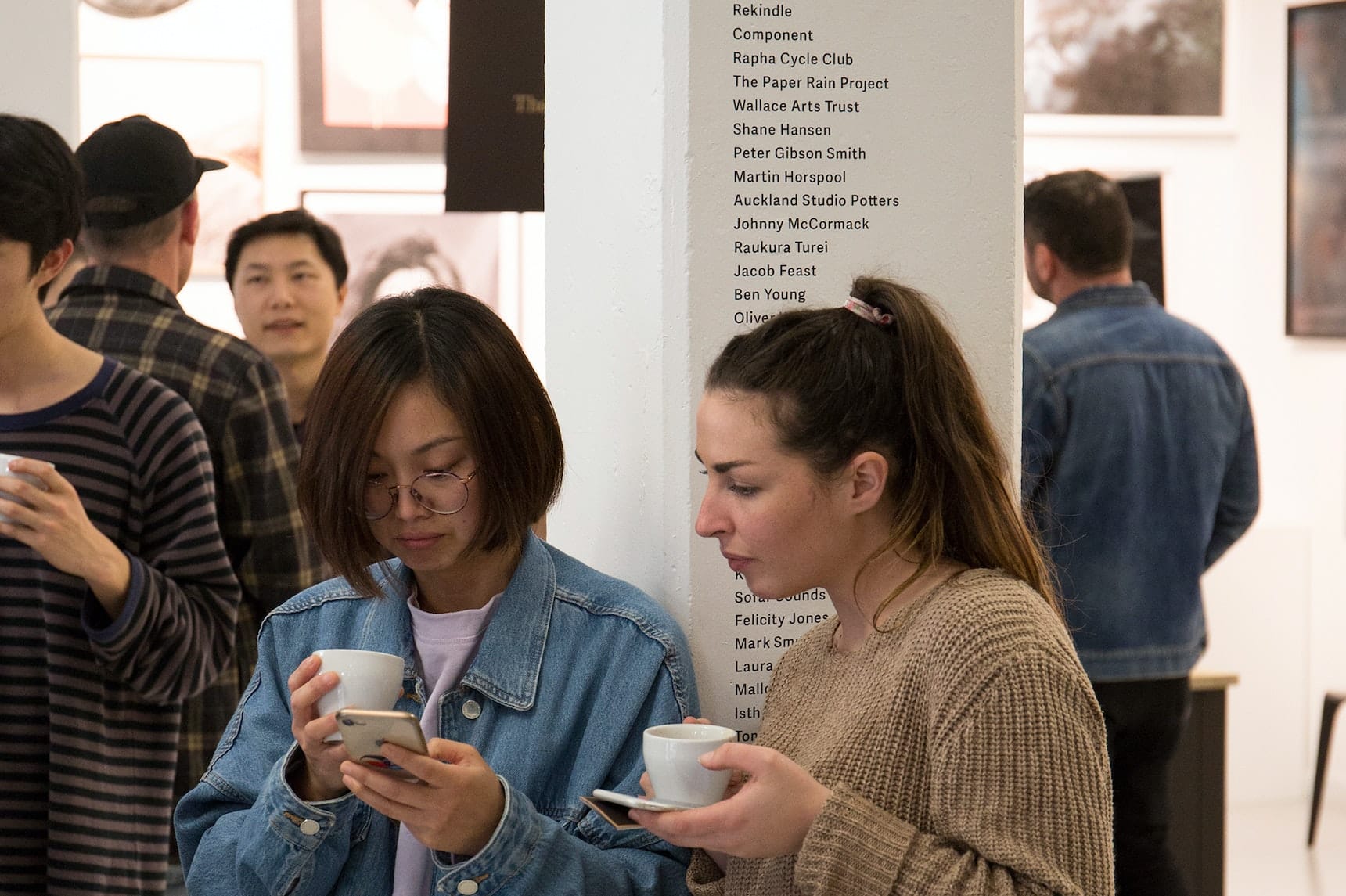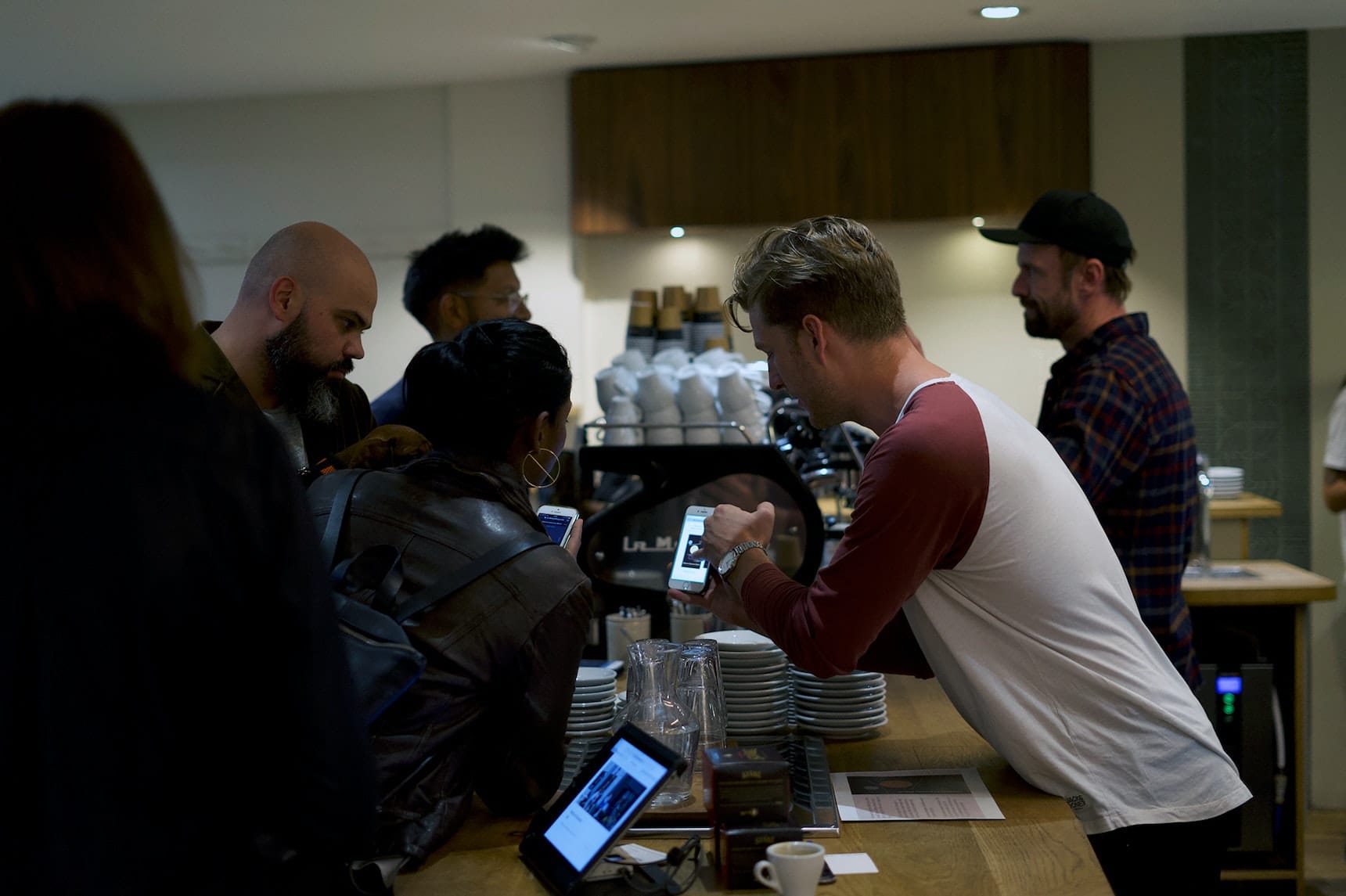 Hot coffee heat map
Only after a user has submitted their flavour profile do they see, on the same axis, the aggregated opinions of the crowd. The aggregated flavour experiences of every visitor are presented as a heat map on the same organic, webGL visualisation.
This heat map style reinforces the key idea that taste is subjective, and that while there's interest in comparing your choices to others – no taste experience is a wrong one.
"

This is at the heart of everything Allpress does, bringing people together through a shared love of coffee.

"
heygents.com.au
Up Next
HuffPost
America's Most Admired Lawbreaker
A 15-part story exposing the criminal greed of a global corporation
Next Project