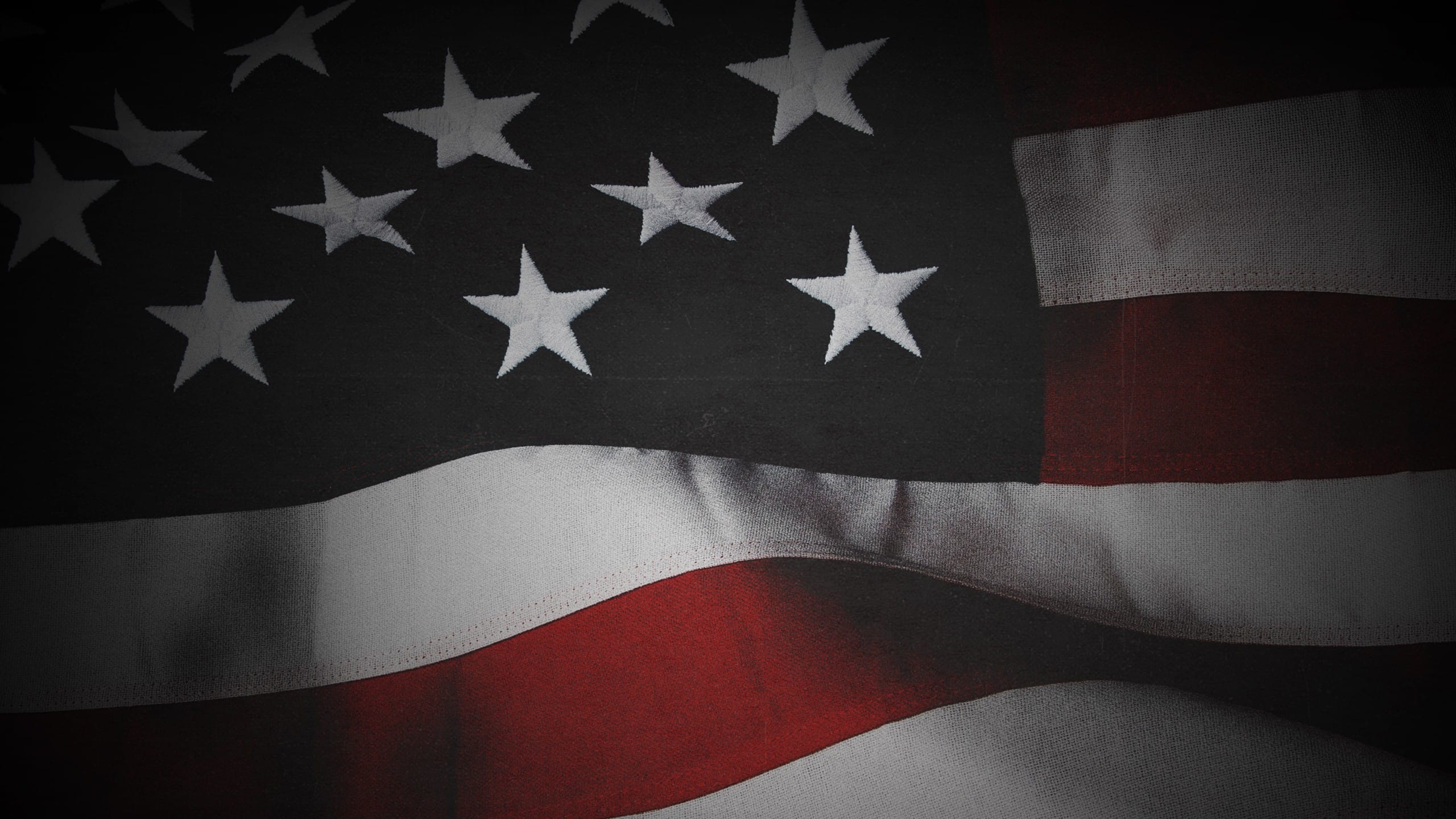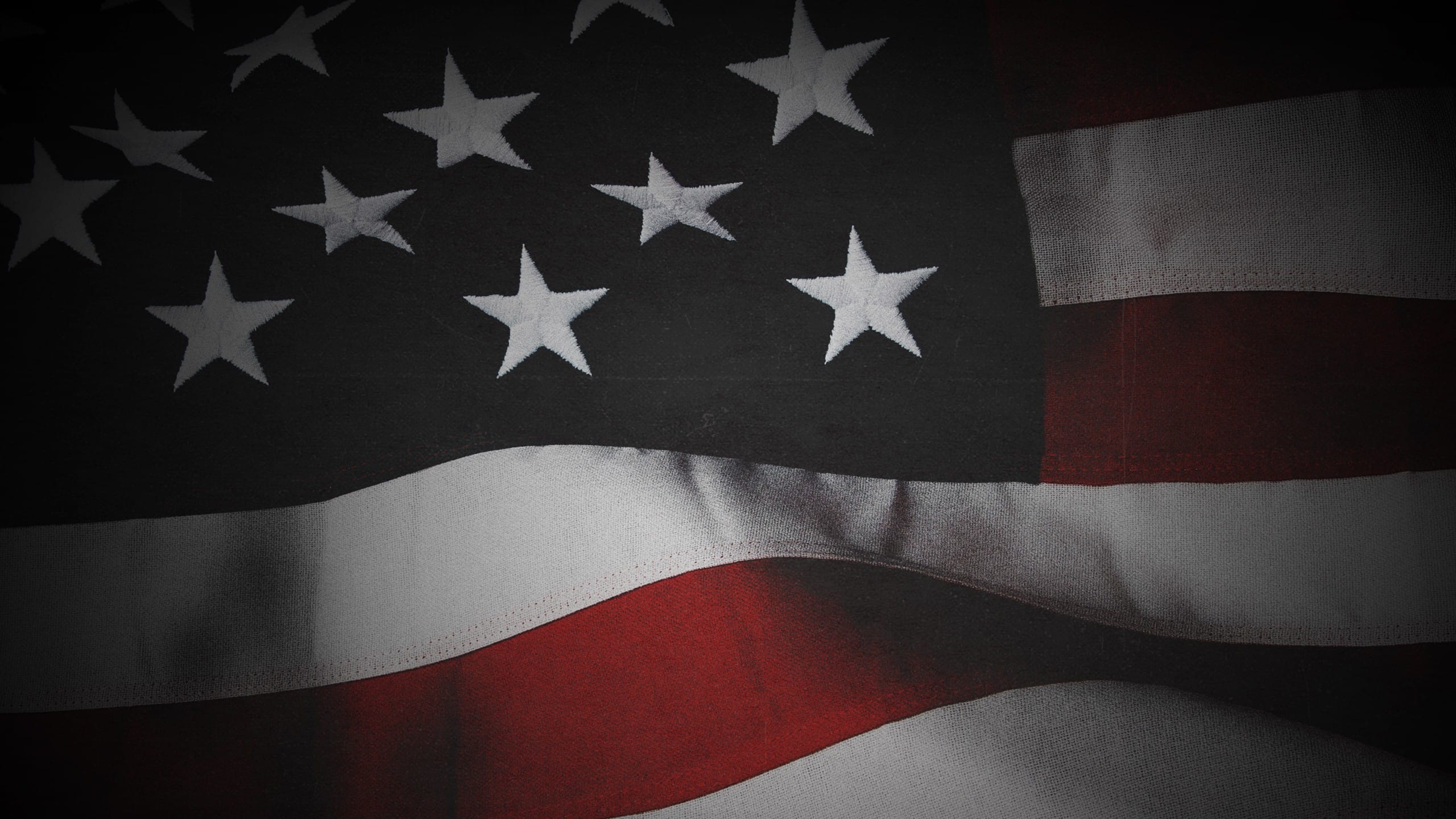 America's Most Admired Lawbreaker
A 15-part story exposing the criminal greed of a global corporation
In 2015, HuffPost Highline and bestselling author Steven Brill imagined "a new kind of experience for readers: one that combines the comprehensiveness of a book with the interactivity and immediacy of the web."
We co-created it with them.
Client
Category
Storytelling
Date
2016
Ground up
We were brought on board as Steve Brill and HuffPost were writing the article and assembling its shocking primary source material.
Our designers worked closely alongside the team at HuffPost to craft layouts, designs, interactions and showcase pieces that would bring the experience to life for readers with accuracy and potency.
Interactive timeline
Each chapter of America's Most Admired Lawbreaker has its own timeline showing the twists and turns of the Risperdal saga. They respond to the reader's progress, presenting events within the context of the article.
Each date can be expanded for detail, and the timeline is independently scrollable so readers can jump back and forward without losing their place.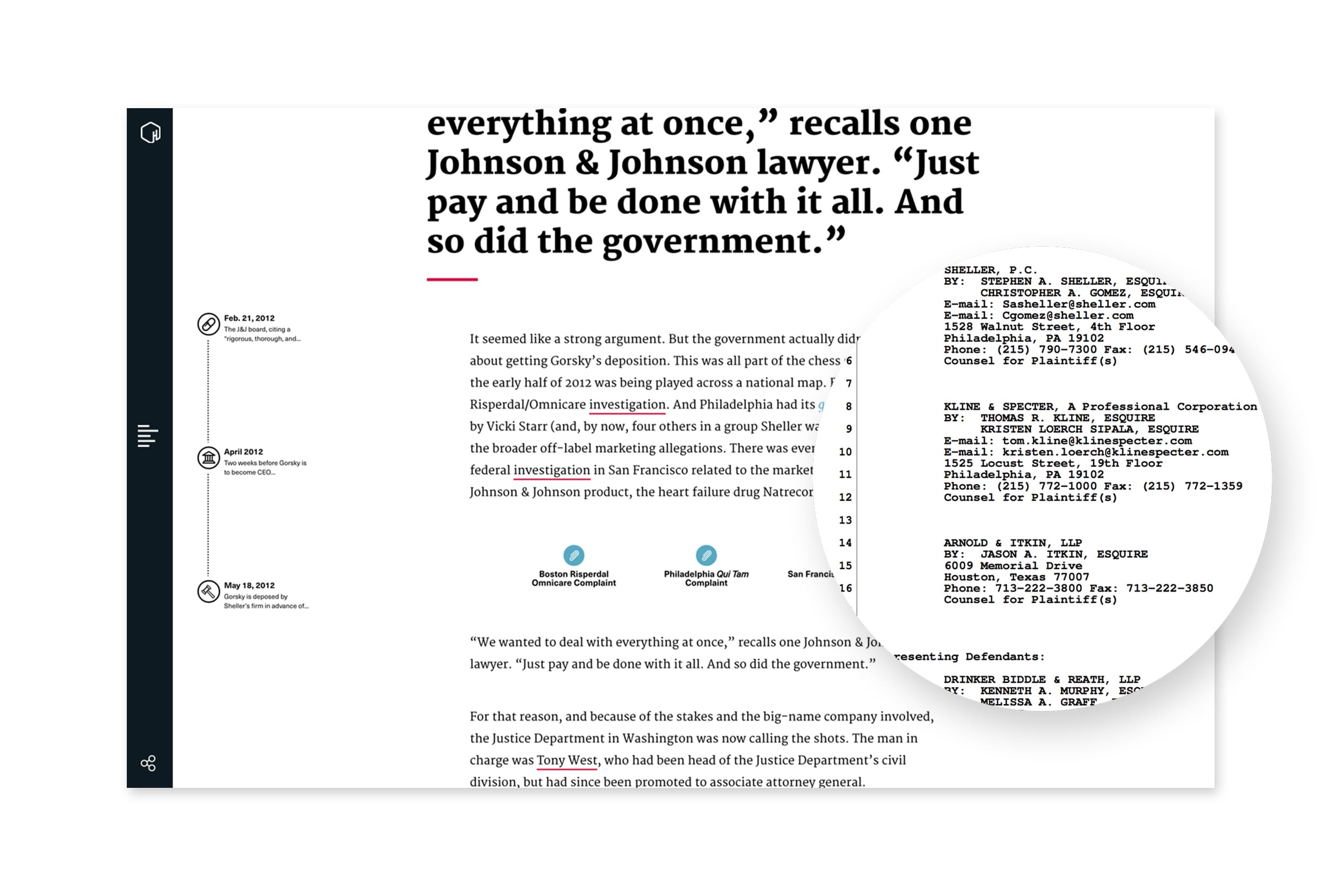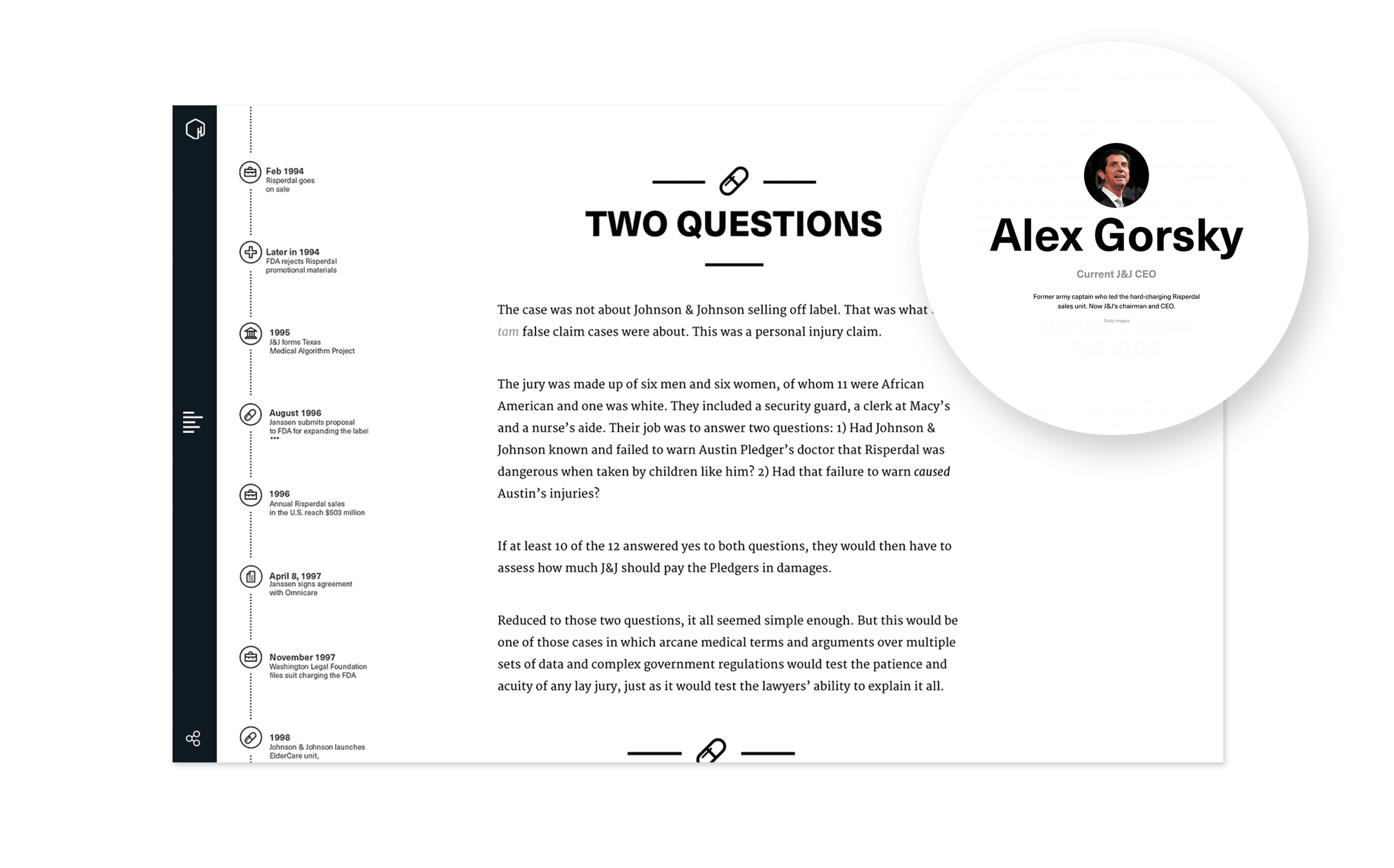 Data stories
In a story of multinational criminality, there's a lot of data – and money – that threatens to cloud the truth. Working closely with Highline's executive editors we crafted clear, engaging data visualisations and interactives to help readers understand the facts.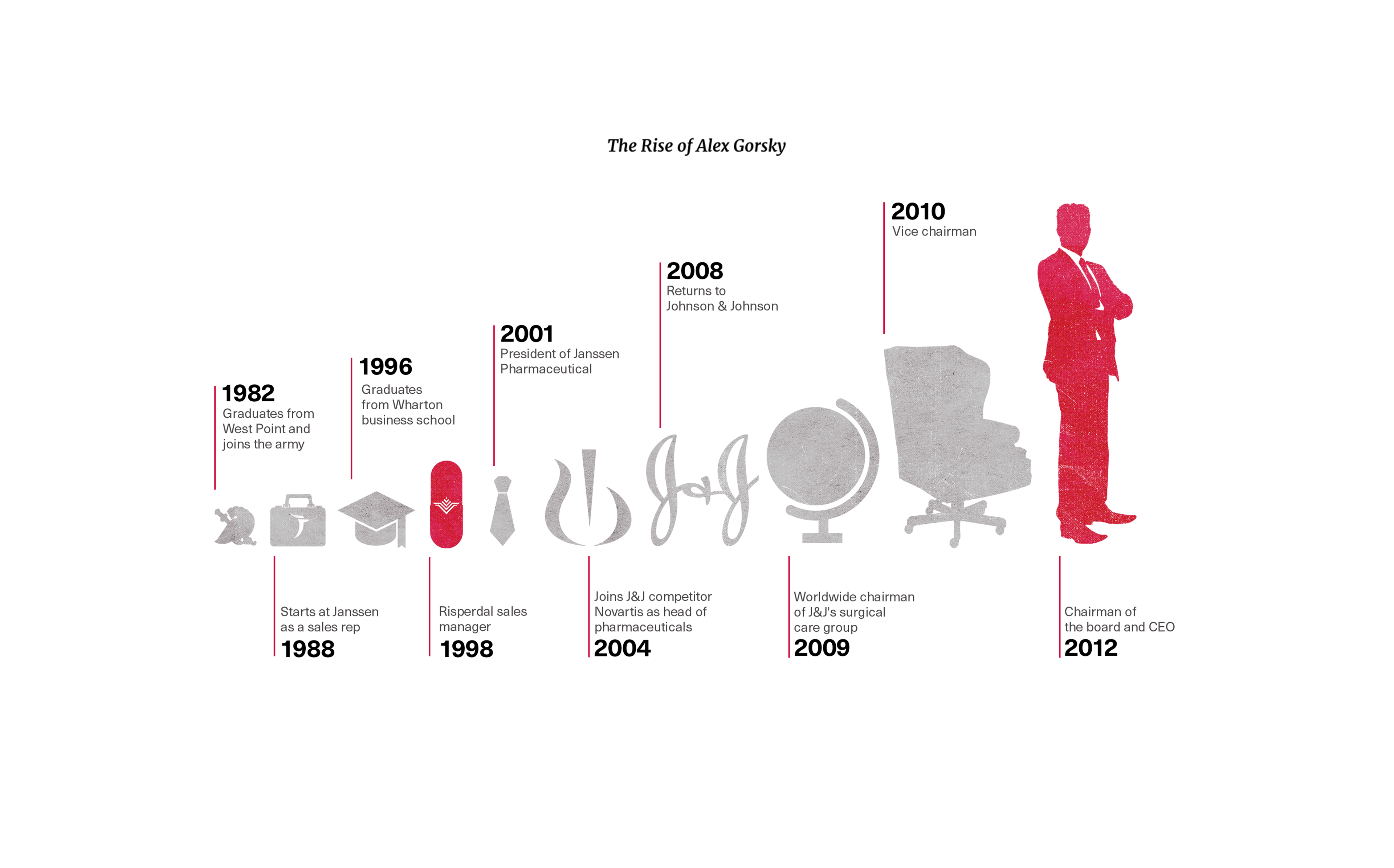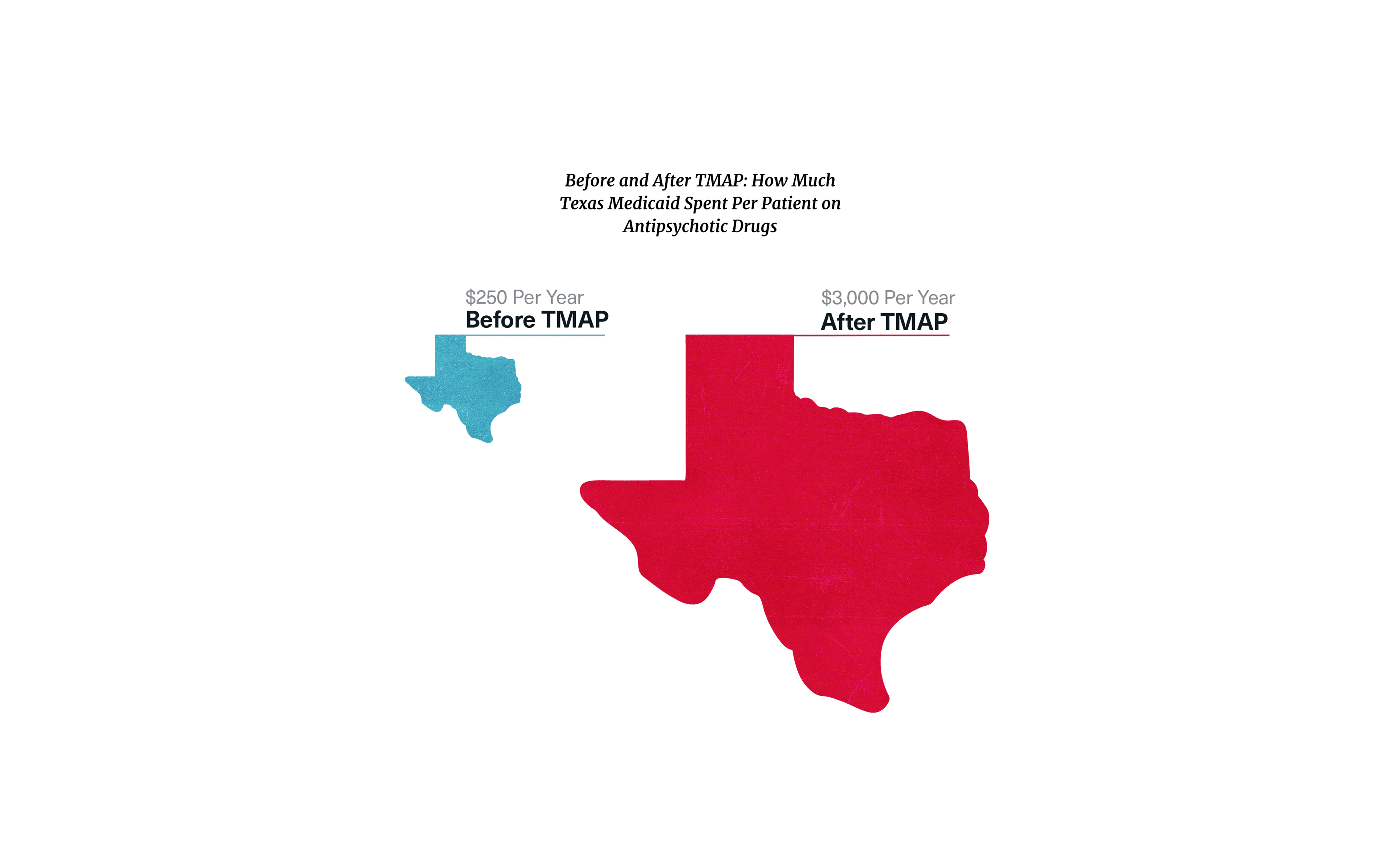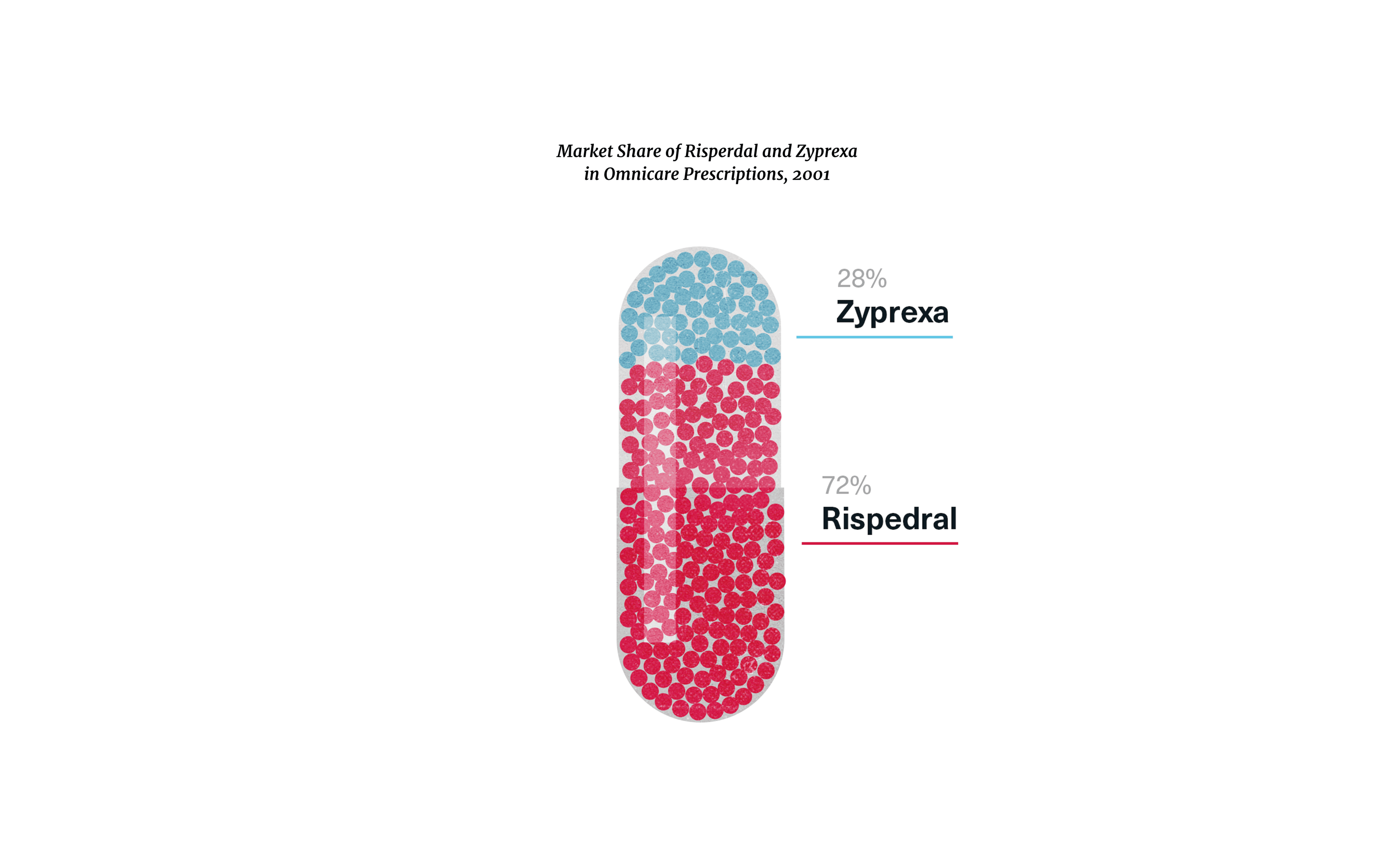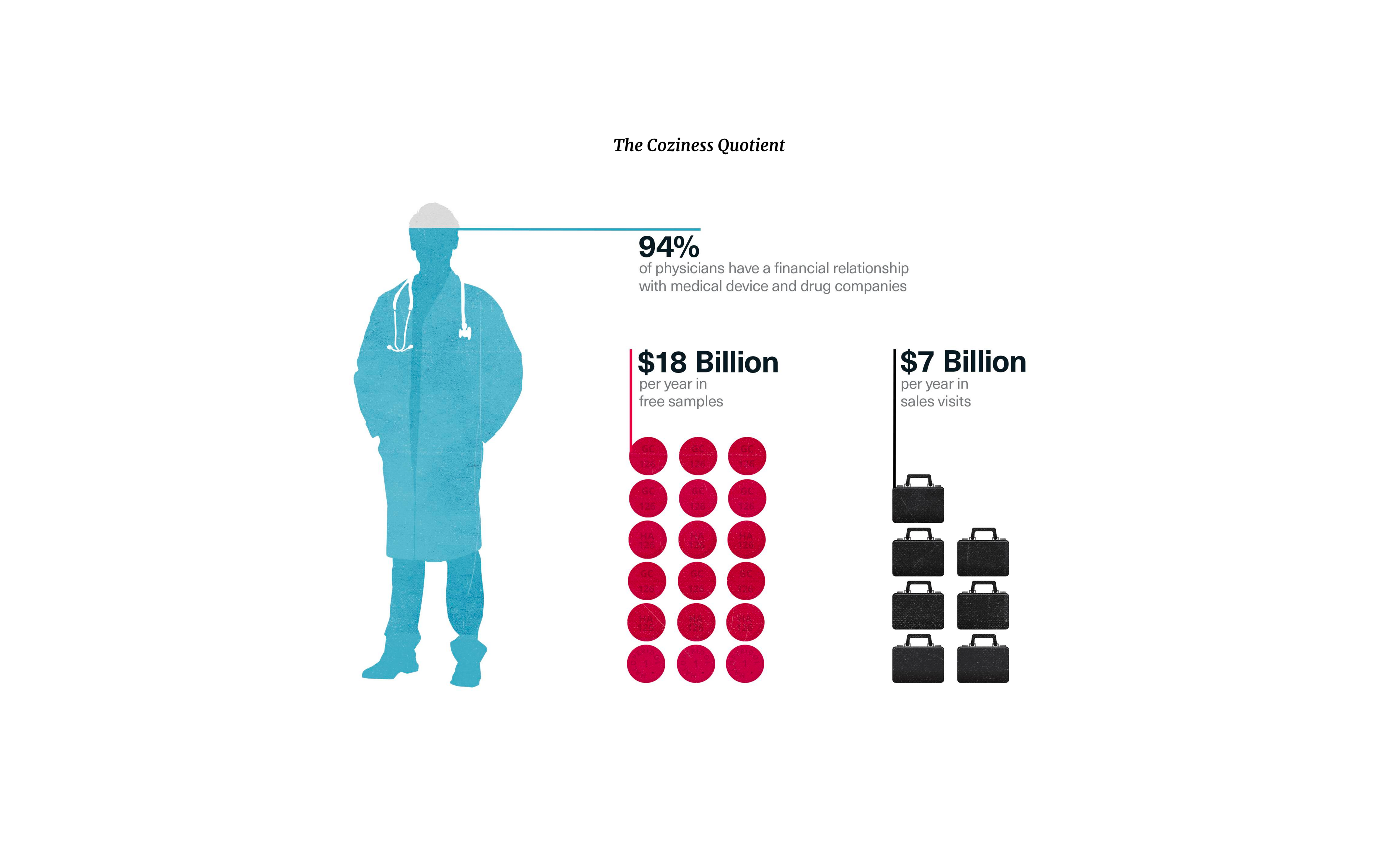 Original illustrations
Every chapter was paired with a full page parallax illustration based on its theme. We wanted to evoke a mood without prejudicing the reader's judgement. A deliberately simplified colour palette added gravitas to these interactive designs.
Gladeye illustrators produced more than 60 illustrations and animations for America's Most Admired Lawbreaker that heightened the story's emotional impact and gave it a unique visual tone.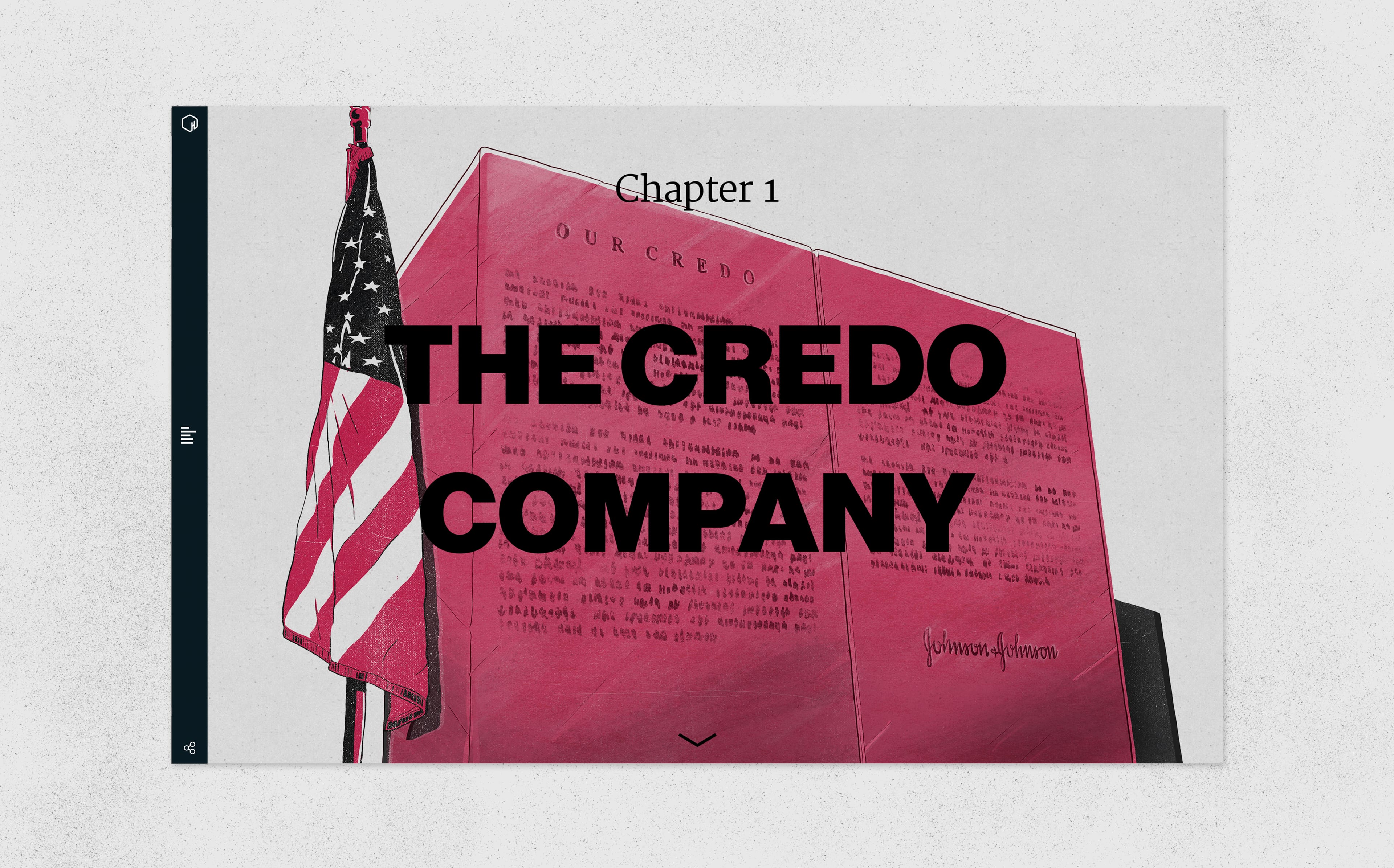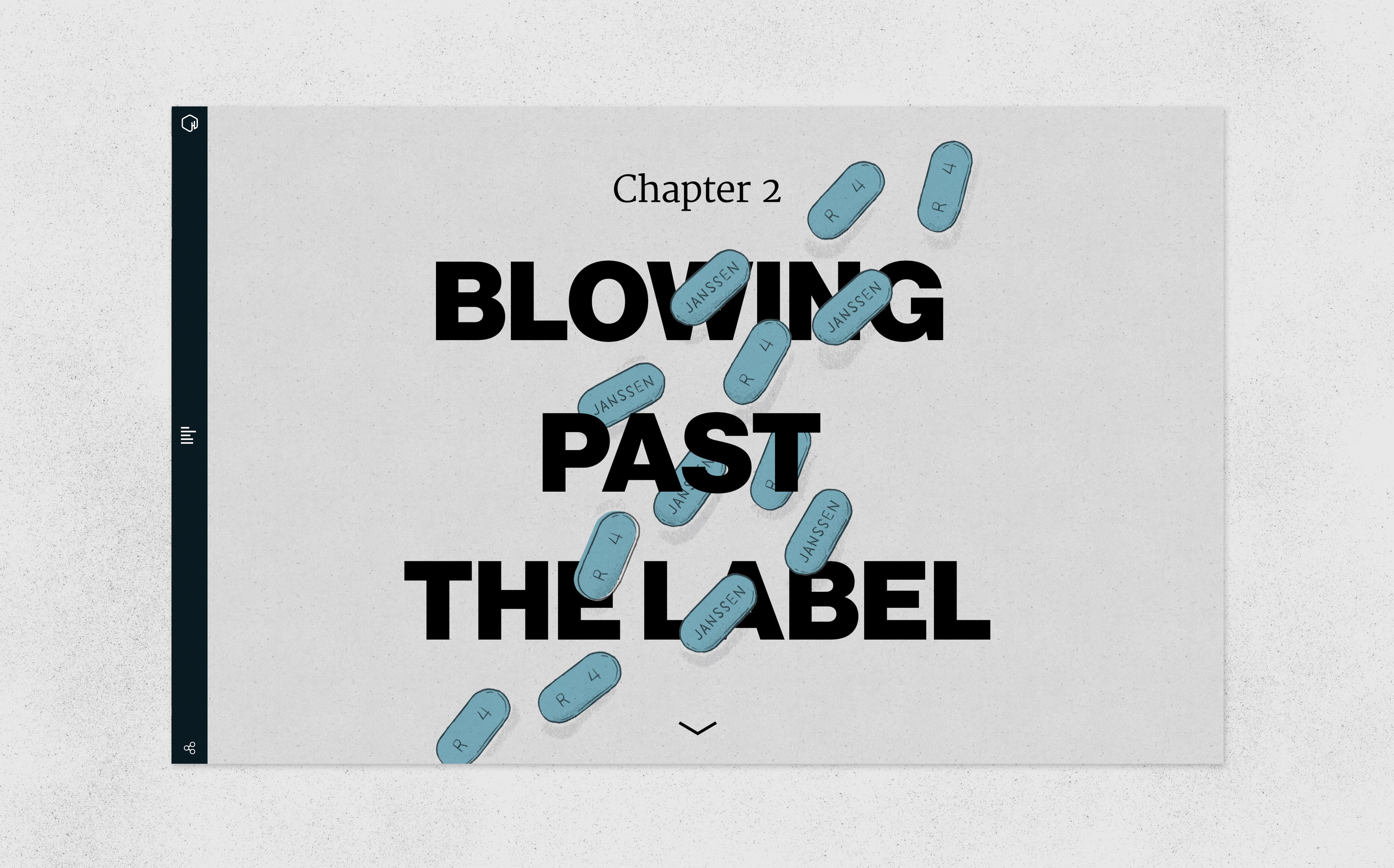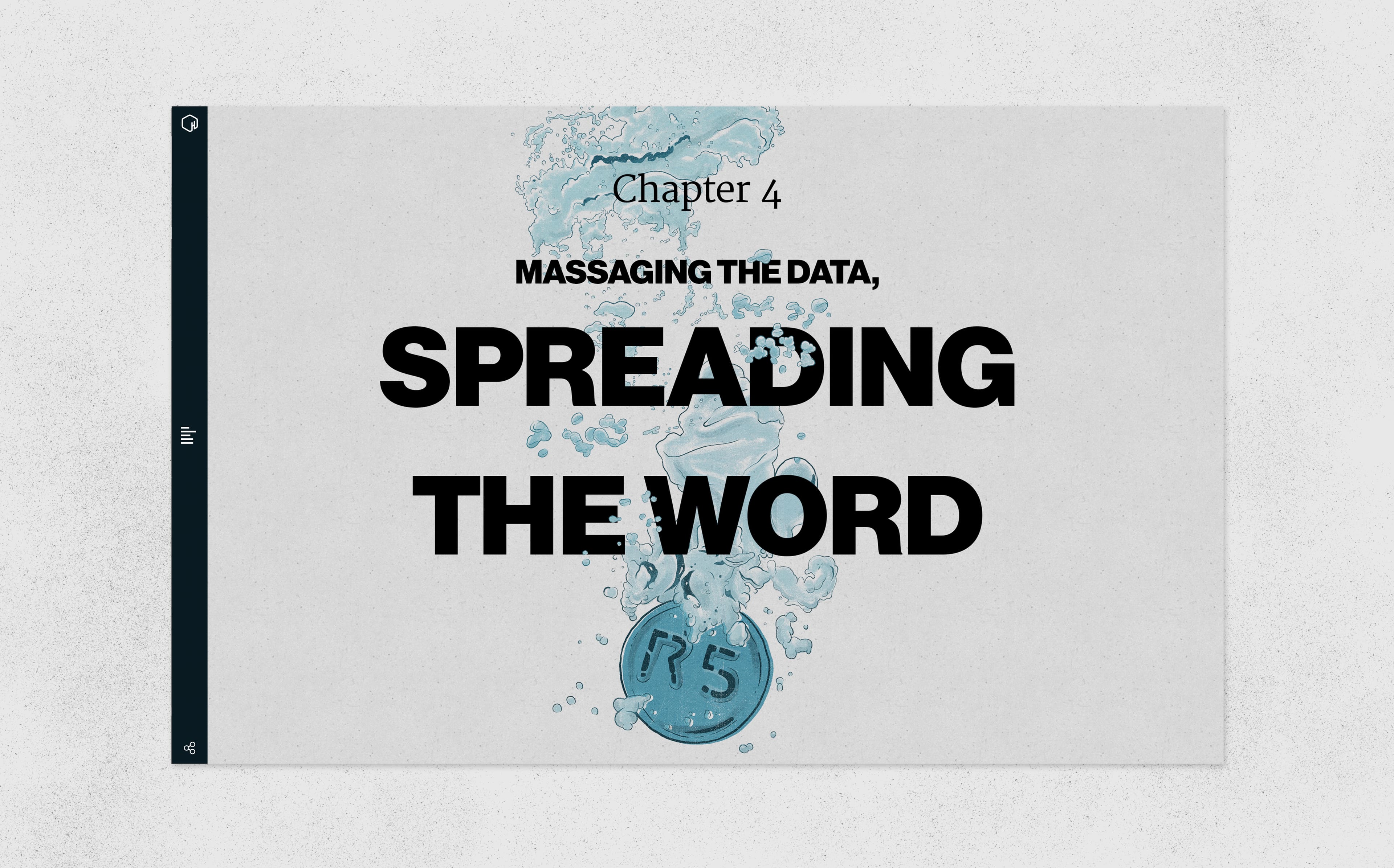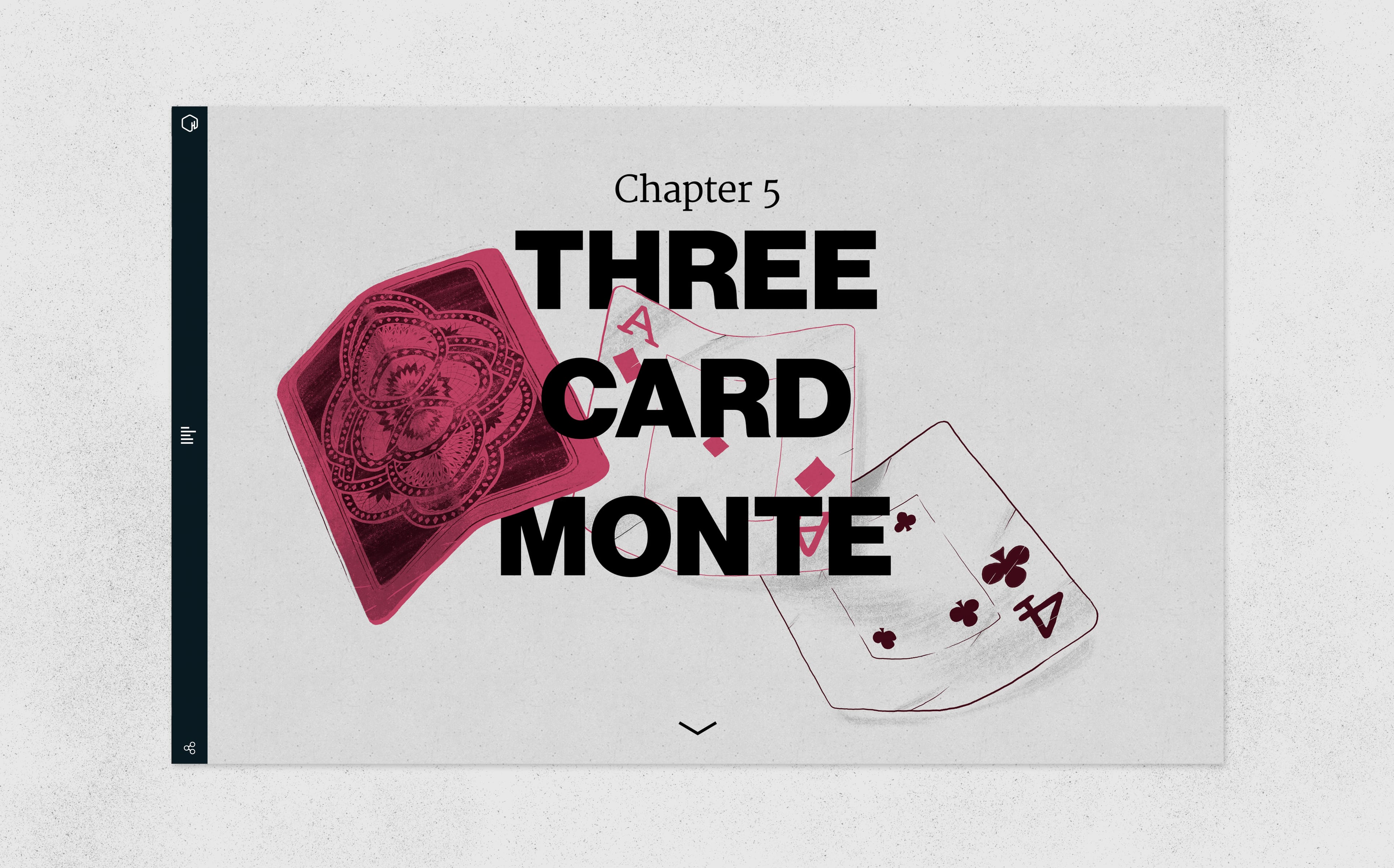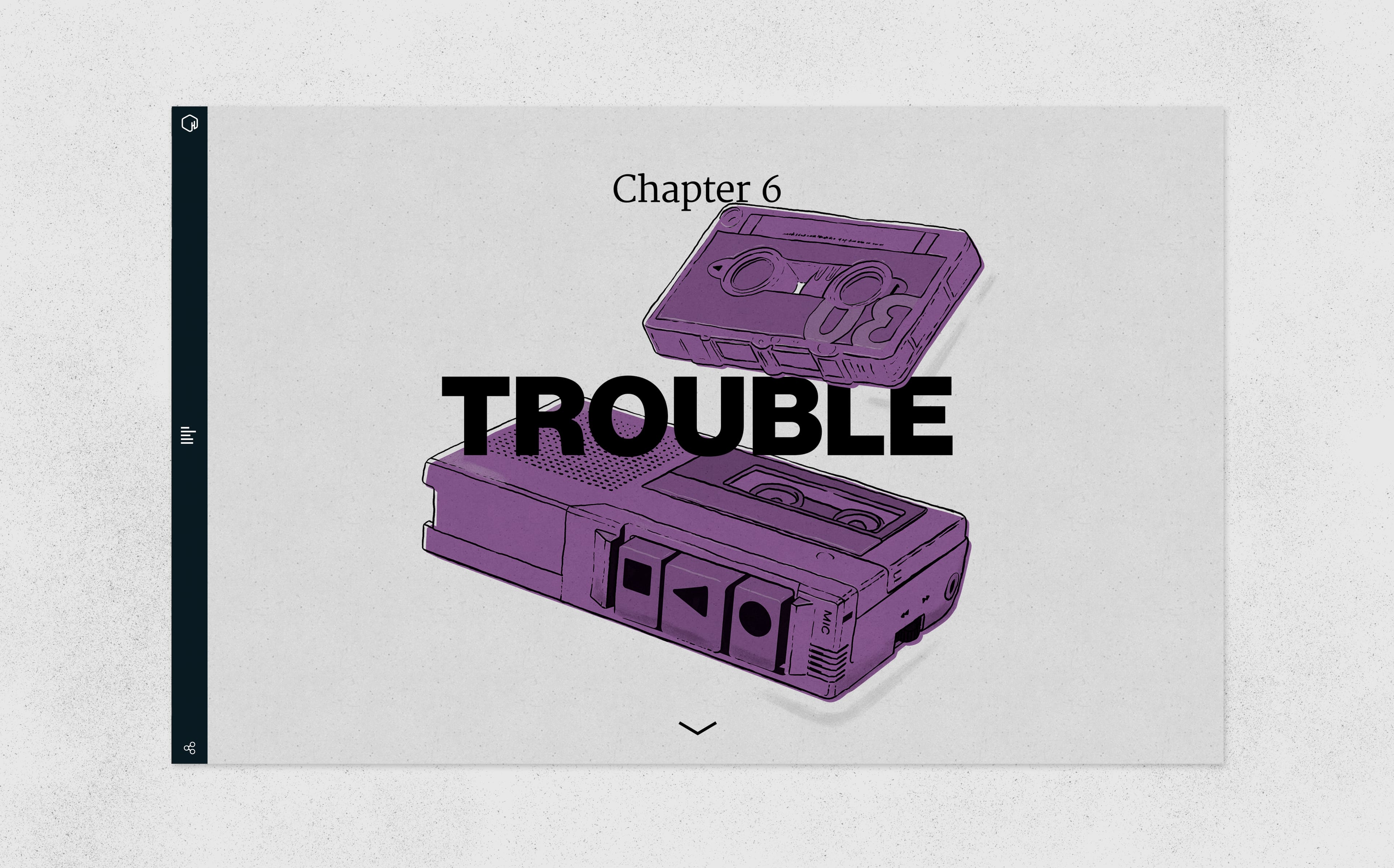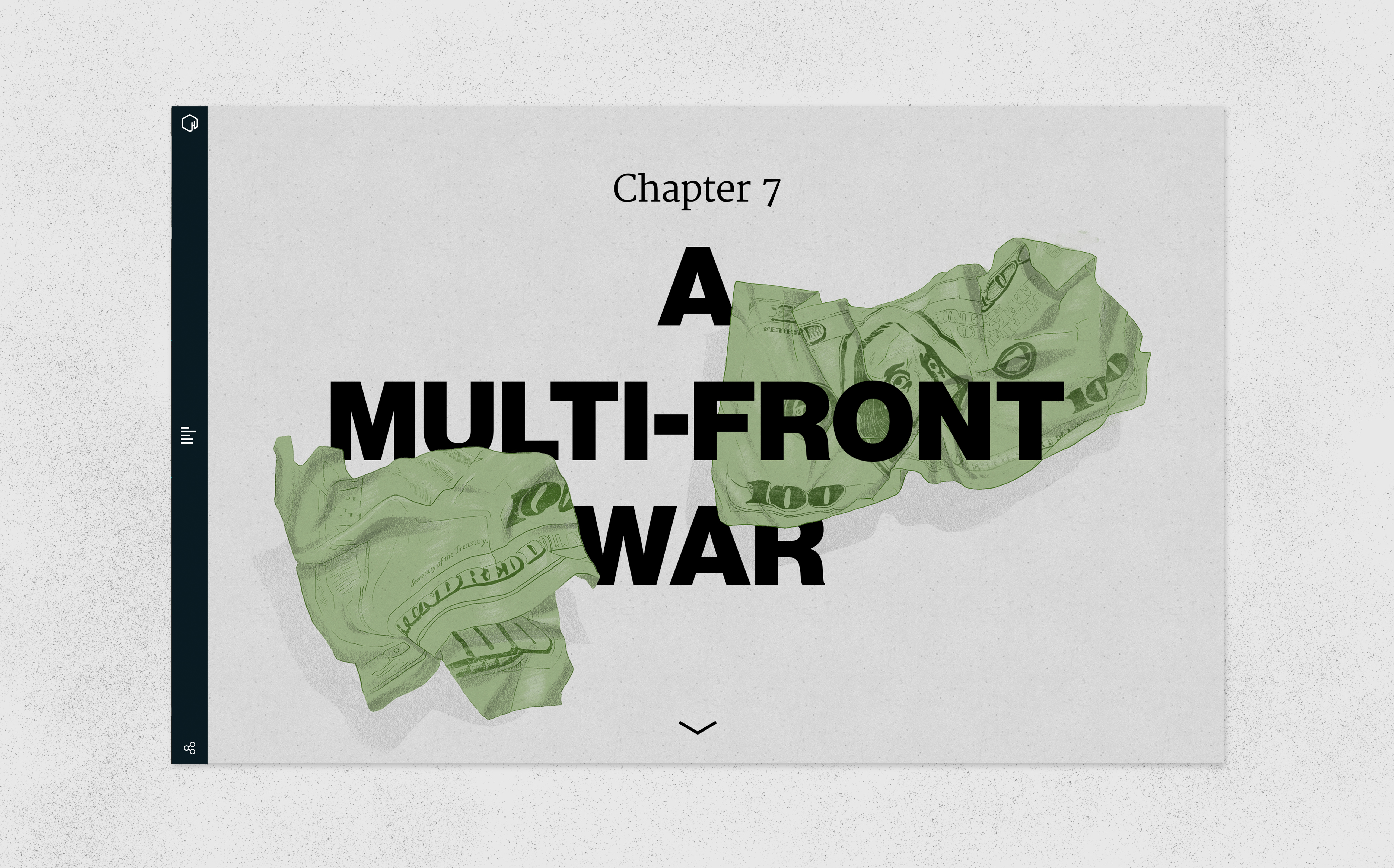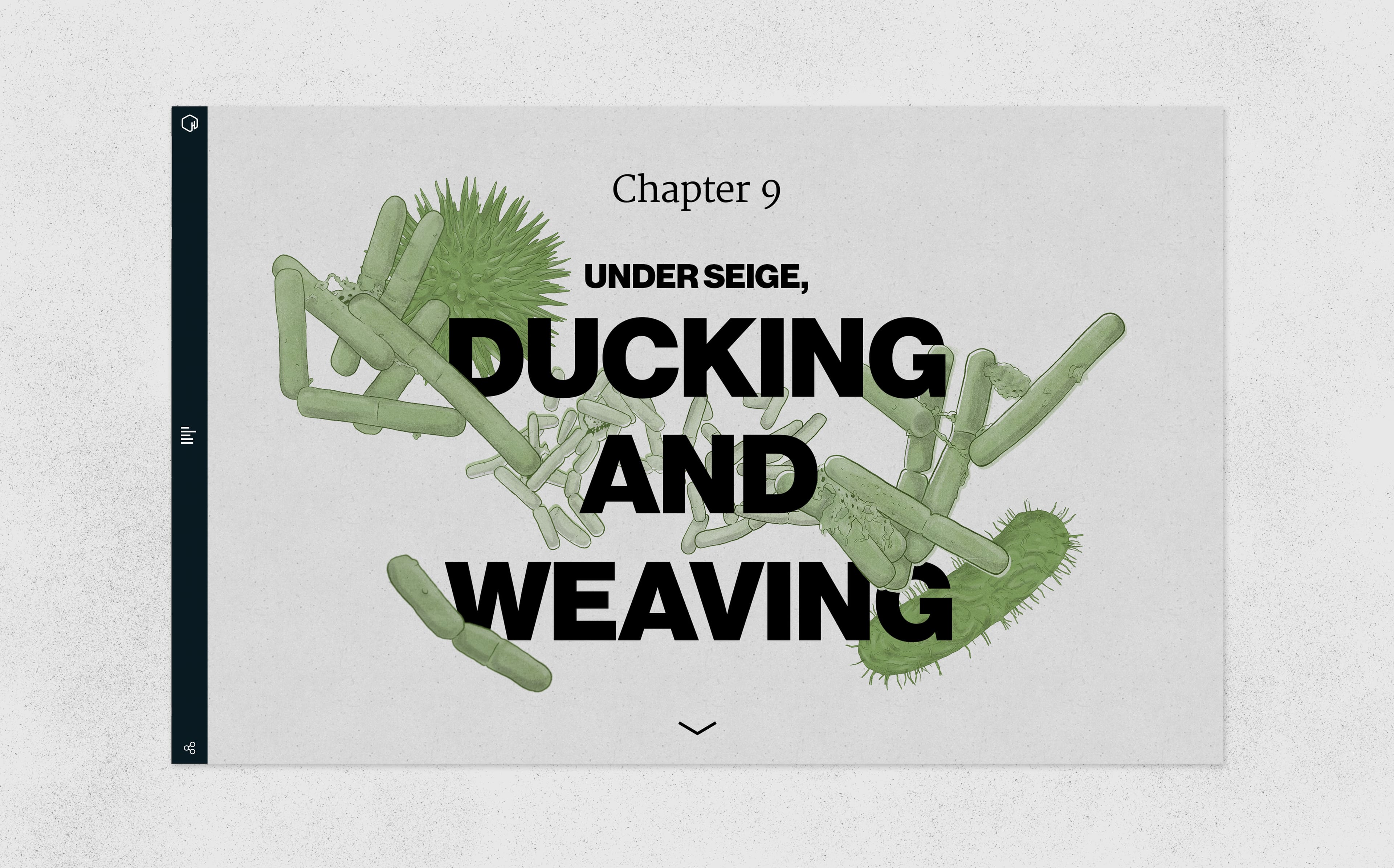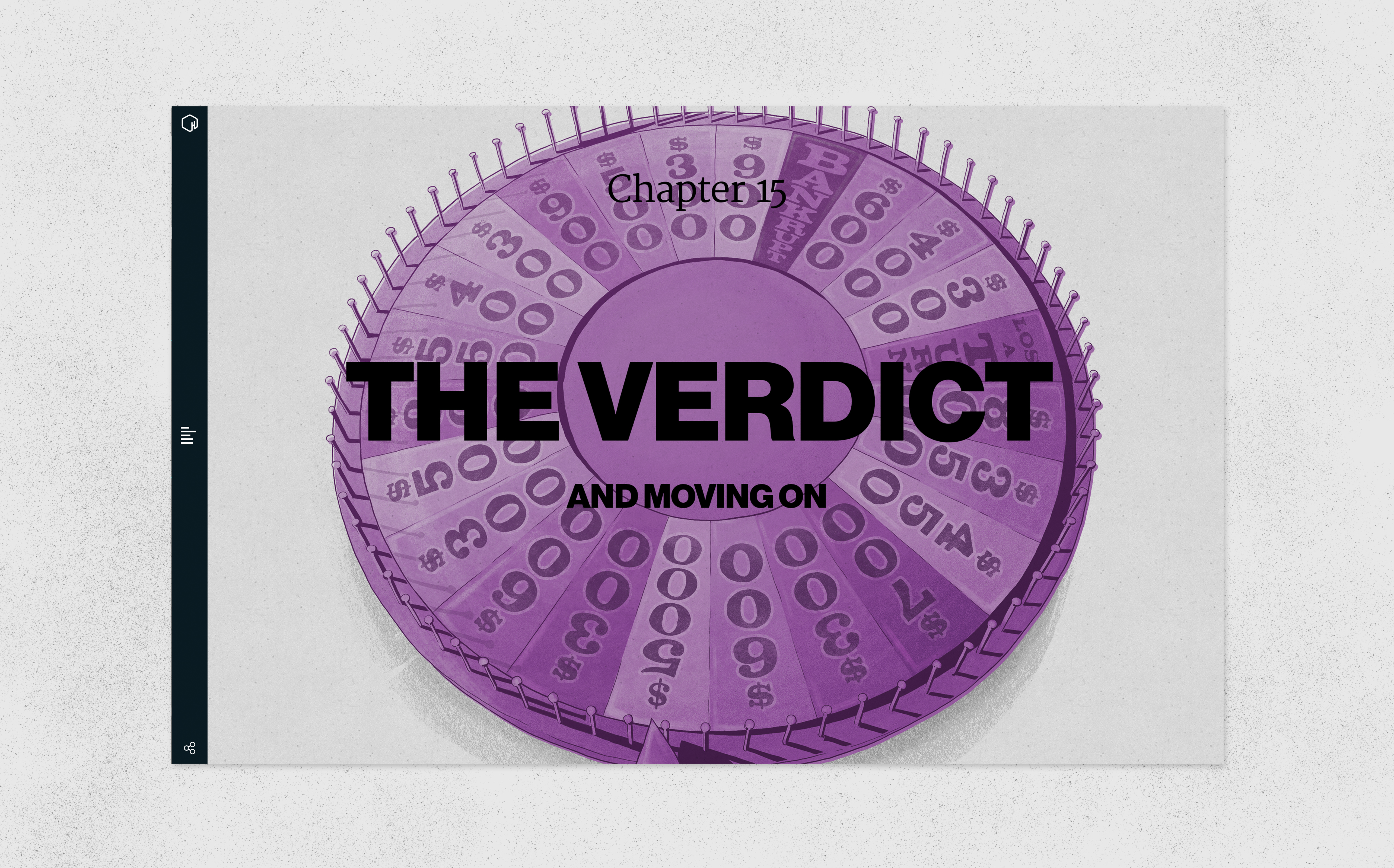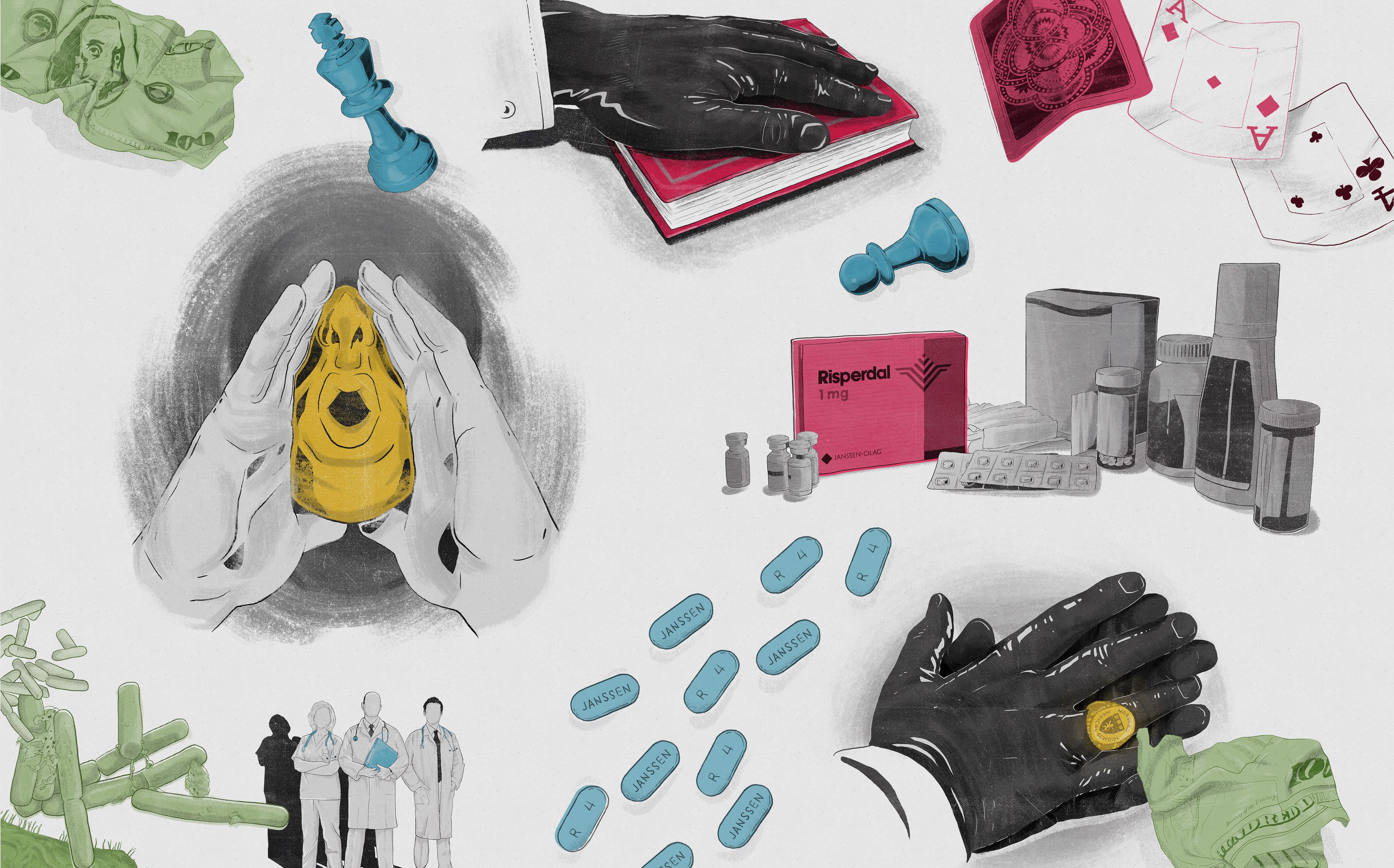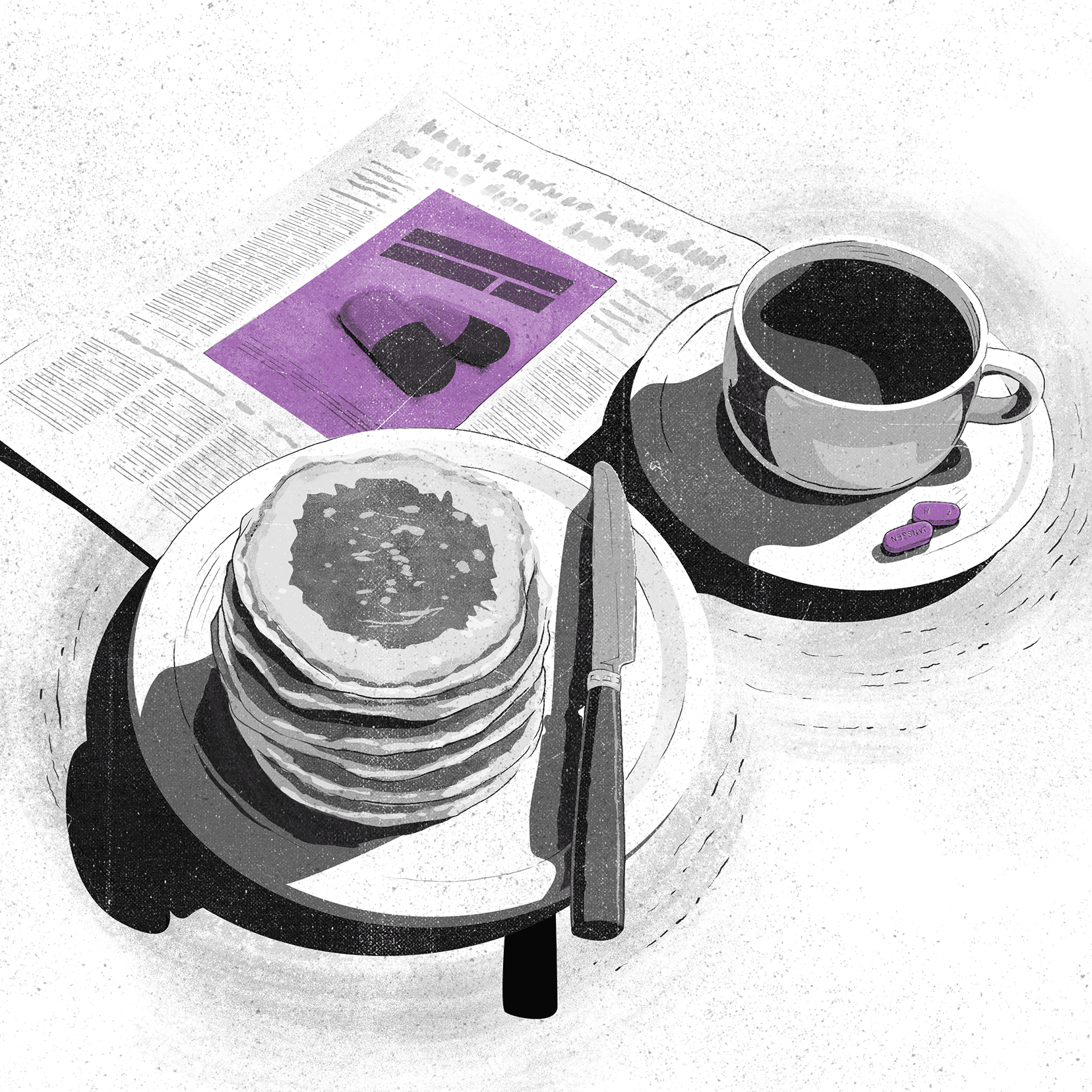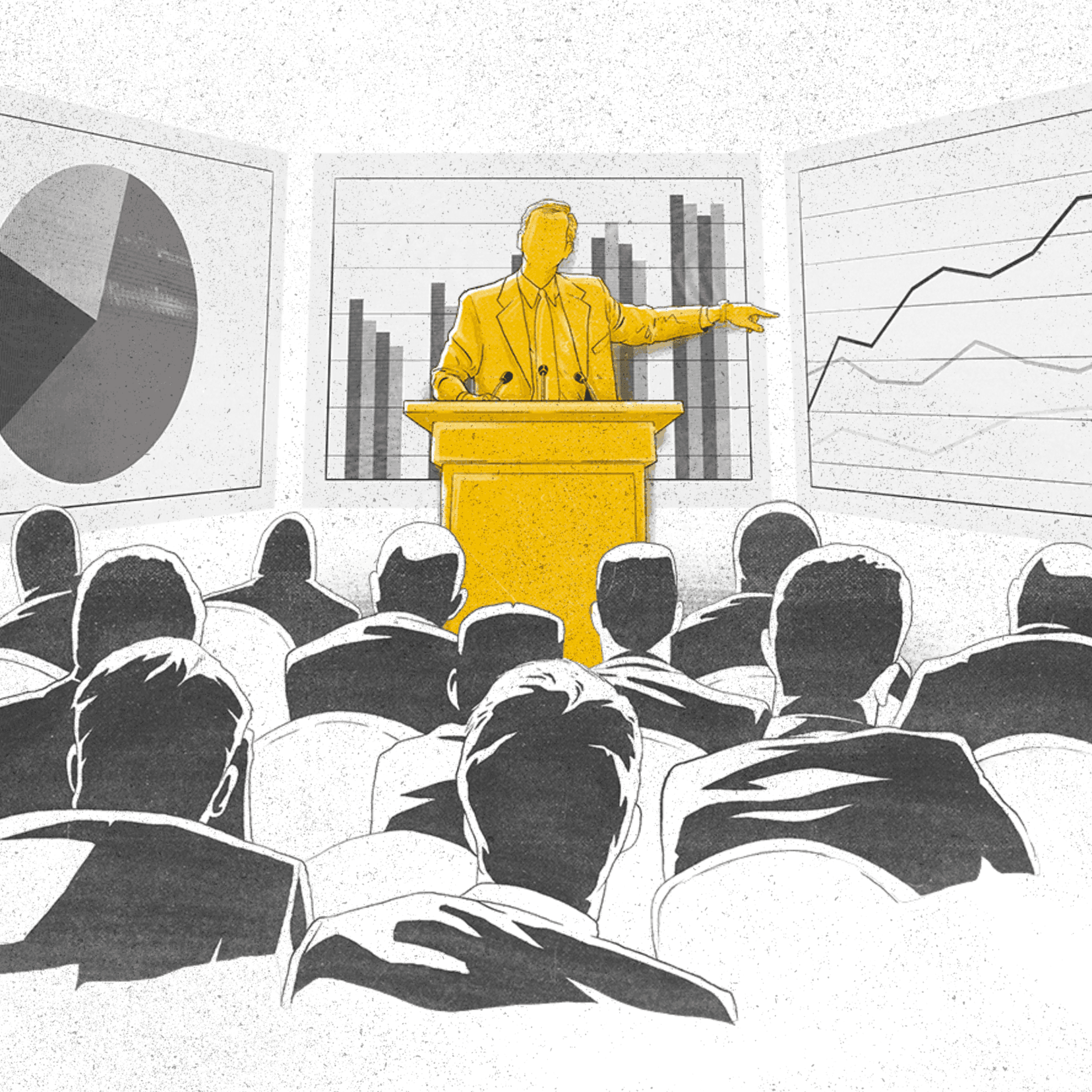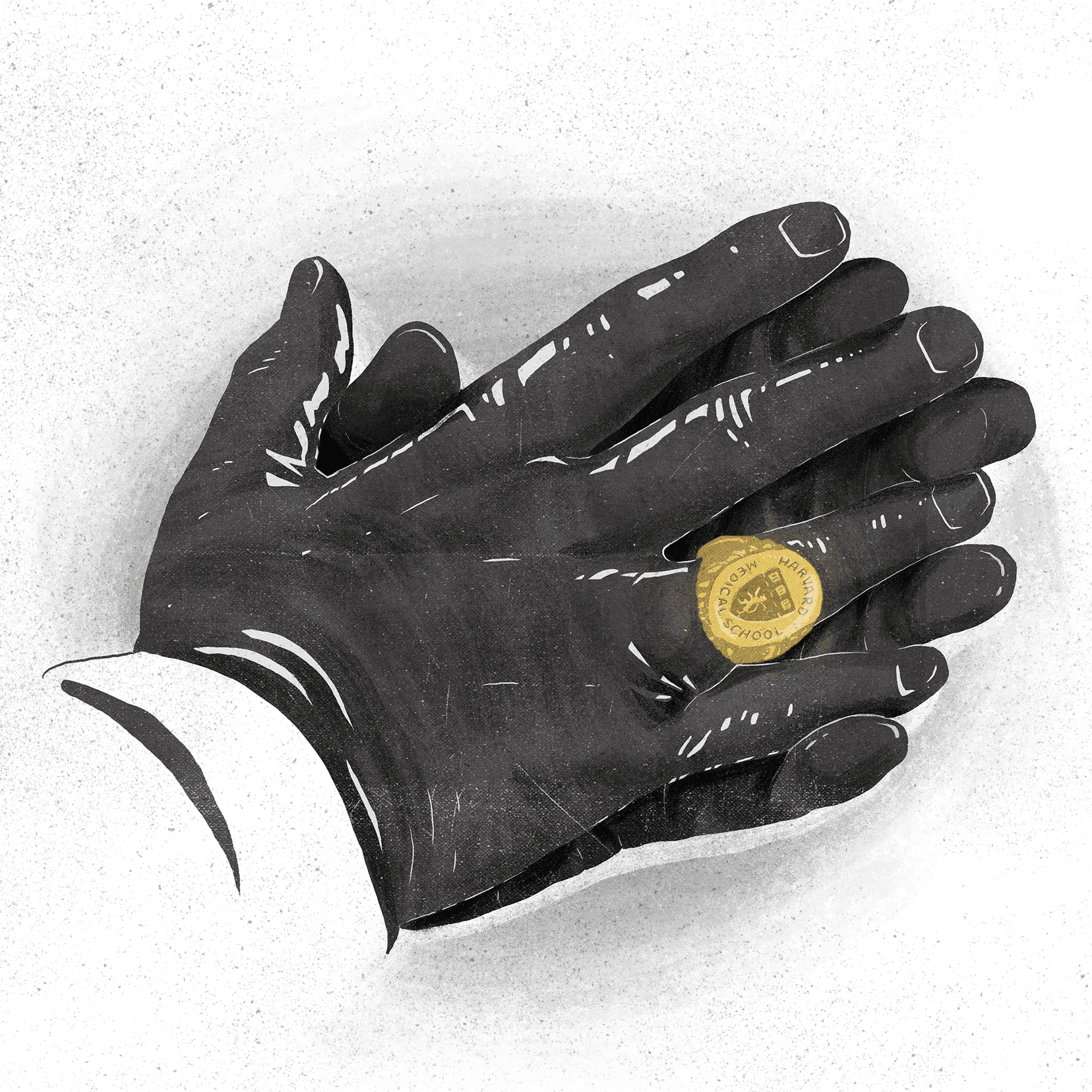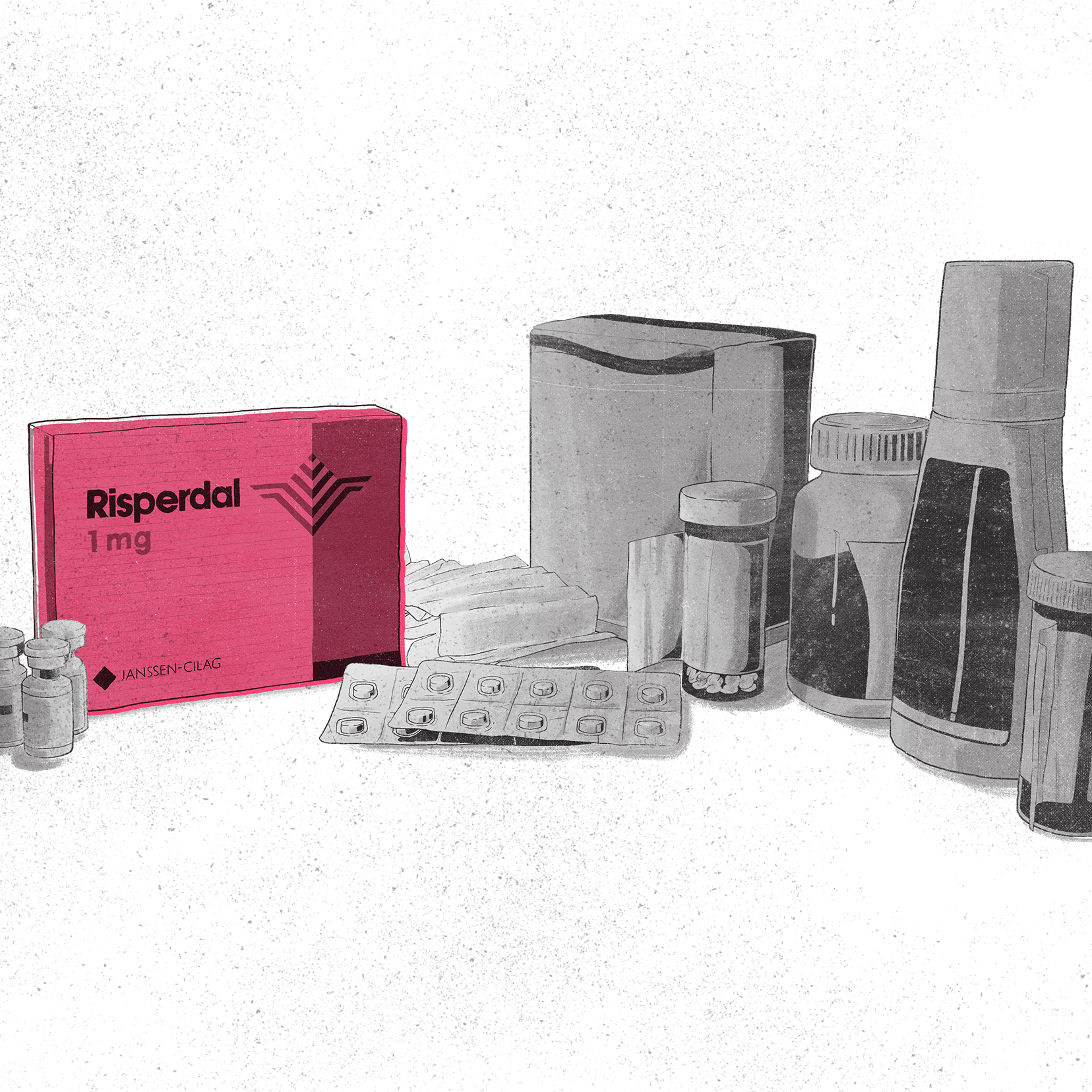 "

The gorgeous, innovative design on our Highline story on Johnson & Johnson is by Gladeye

"
Arianna Huffington
Founder, The Huffington Post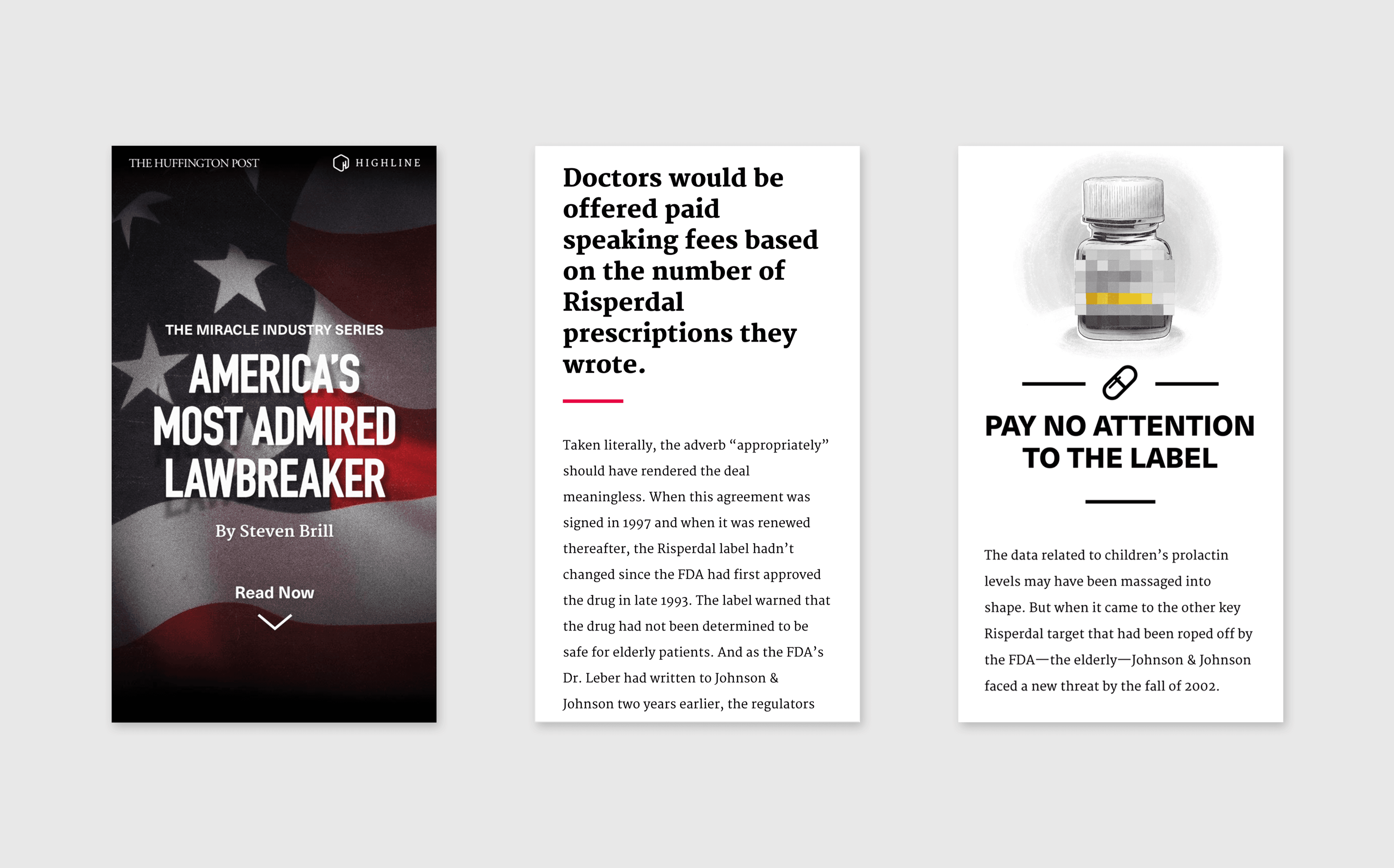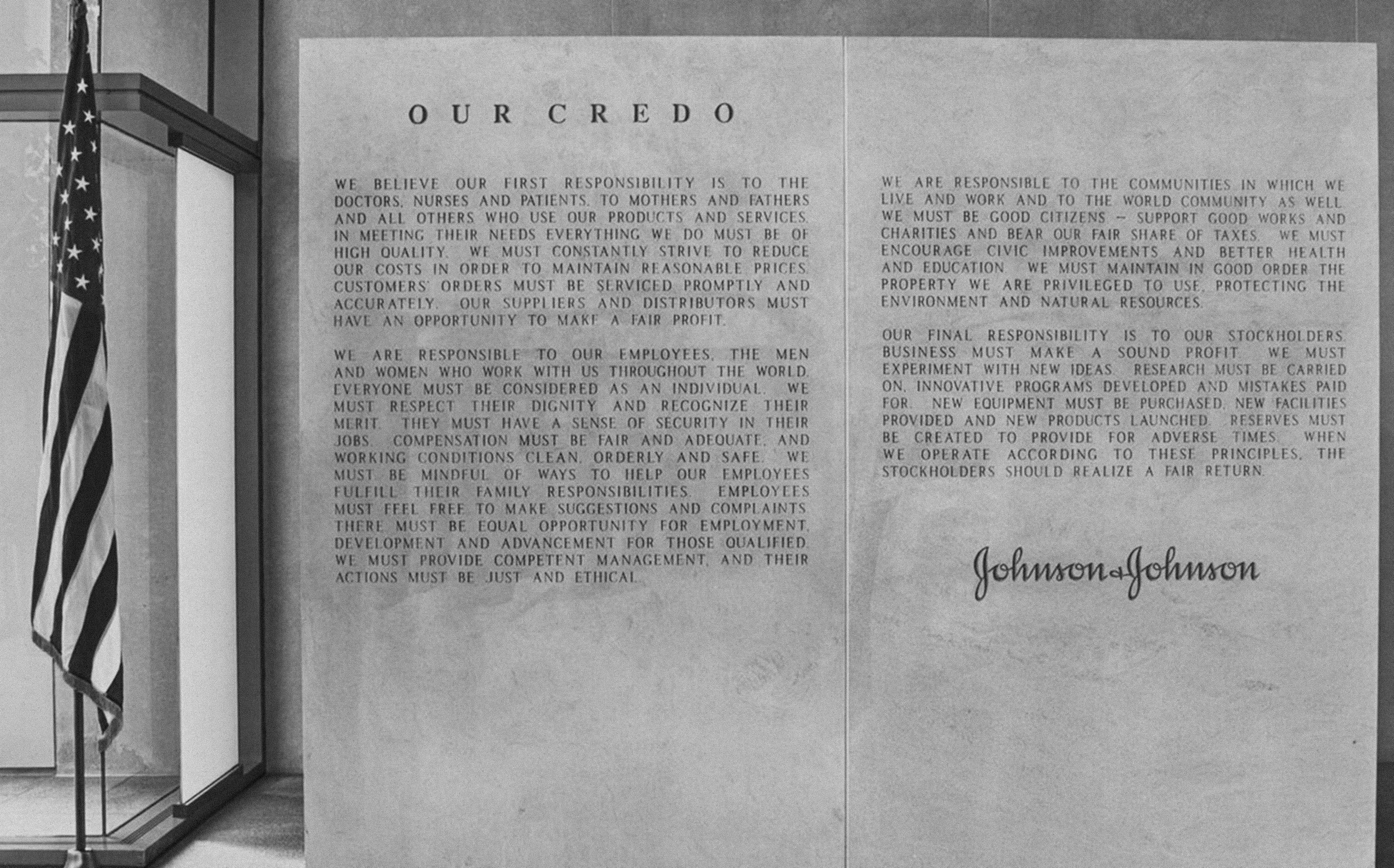 "

It's so rare to find people who can engage with really complex subject matter and come up with such innovative ways of telling a story.

"
Rachel Morris
Executive Editor, Huffington Post Highline
Project Awards
The Webby Awards
Nominee - Best Individual Editorial Experience
Best Design Awards
Gold Pin - Small Scale Websites
Best Design Awards
Finalist - Design Craft
Pixel Awards
Winner - News and Publications
w3 Awards
Gold - Publishing
w3 Awards
Silver - Visual Appeal
CSS Design Awards
Site of the Day
Project Statistics
62
illustrations and visualisations
Up Next
Bombas
Bombas Impact Report
An apian journey with a brand that believes in giving
Next Project