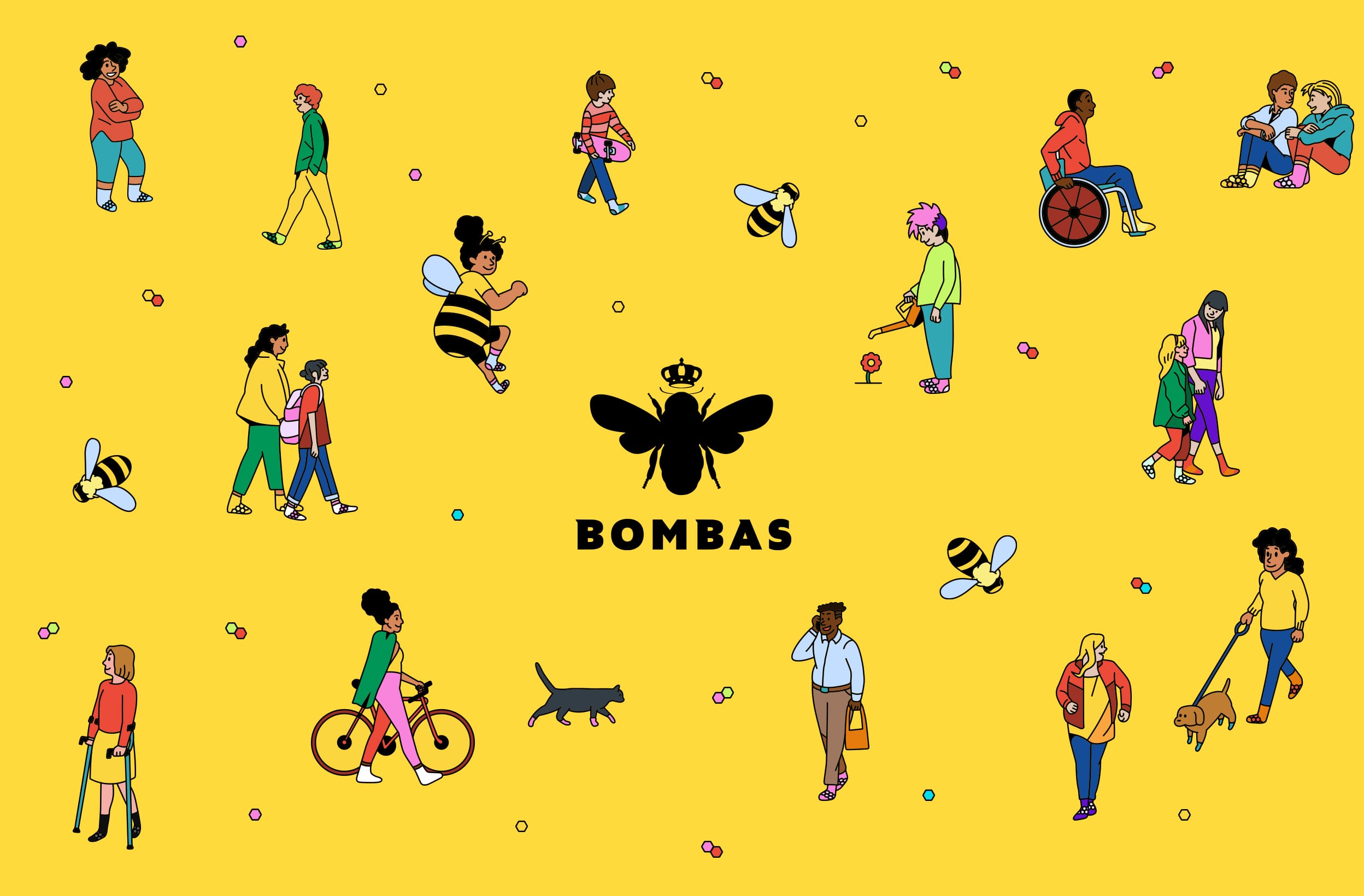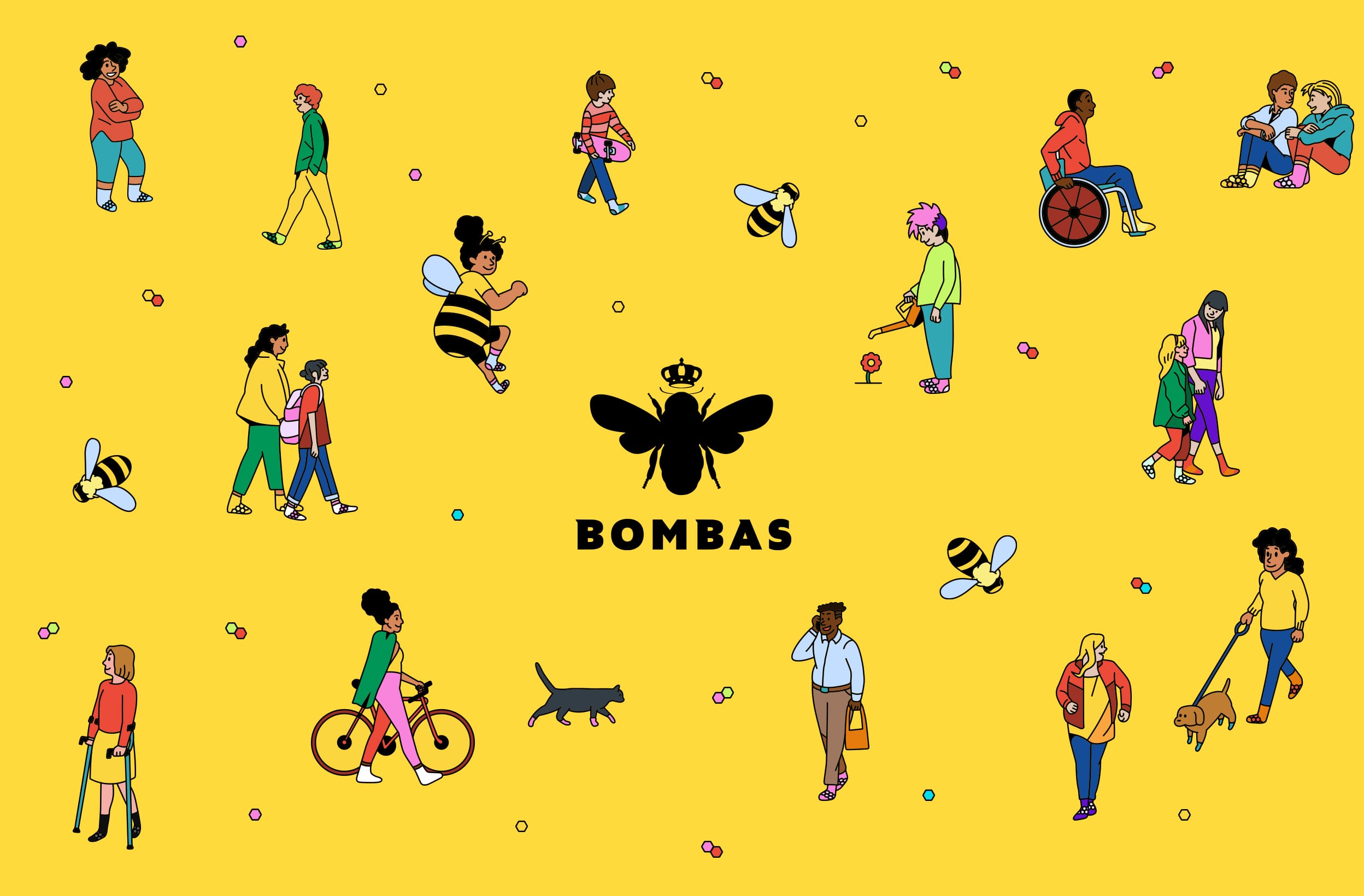 An apian journey with a brand that believes in giving
We worked with brand agency Kingsland NY to craft a beautifully illustrated showcase for a decade of giving by innovative clothing company Bombas. Their "buy one give one" model has resulted in over 100 Million clothing items donated to people struggling with homelessness.
Client
Category
Campaign
Date
2022 - ∞
Follow the bee
We wanted to create a smooth storytelling experience that combined Bombas' fun visual style and fashion with a sense of human impact and the serious mission their company empowers.
As the bee mascot peels itself off the screen and flys through areas of their business, team and network of giving partners, the viewer knows they are in for an experience which is delightful, and enlightening.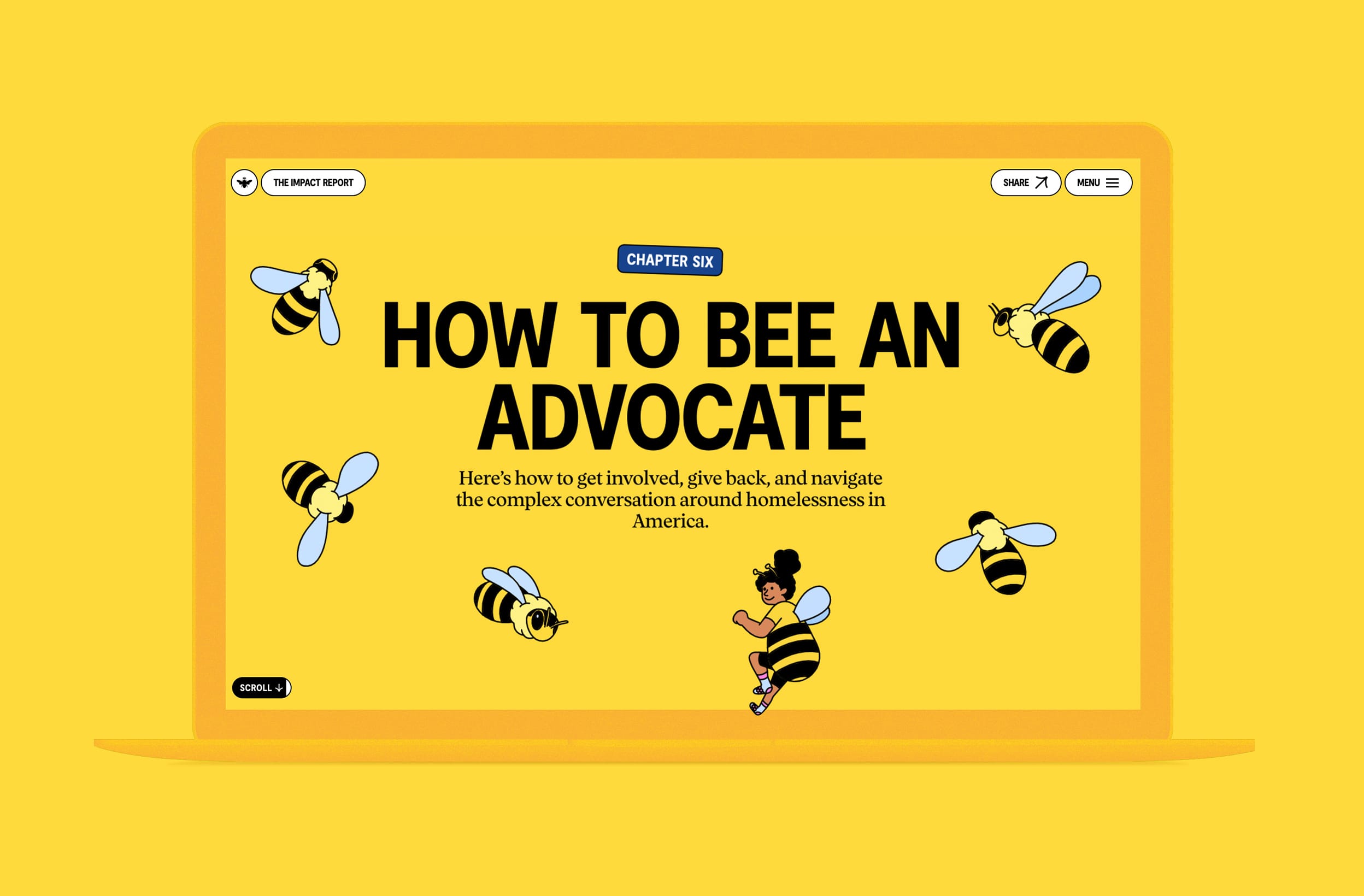 "

The bee is the perfect mascot for Bombas, we made it feel curious, generous and friendly.

"
Pablo Espinosa
Illustrator & Designer, Gladeye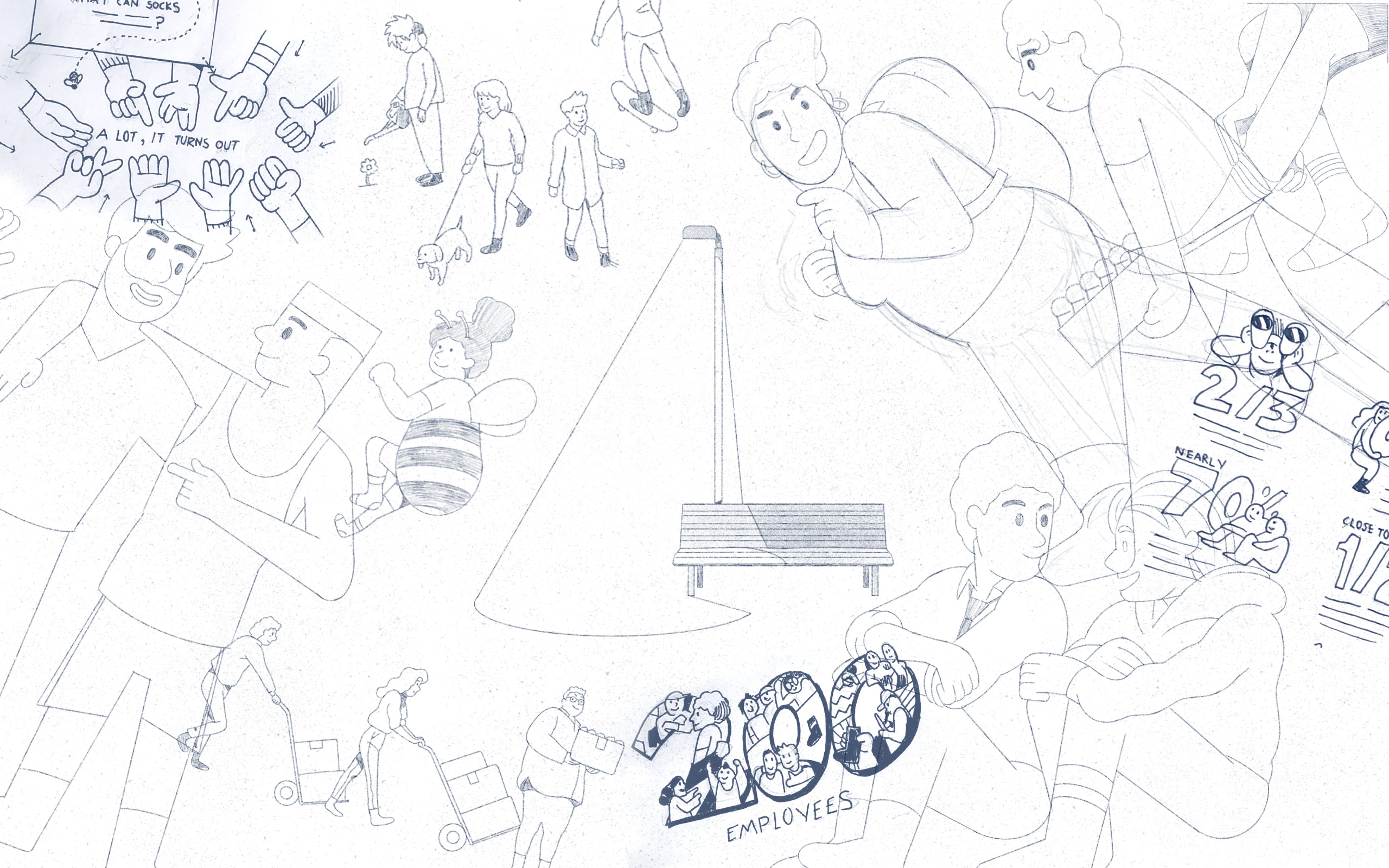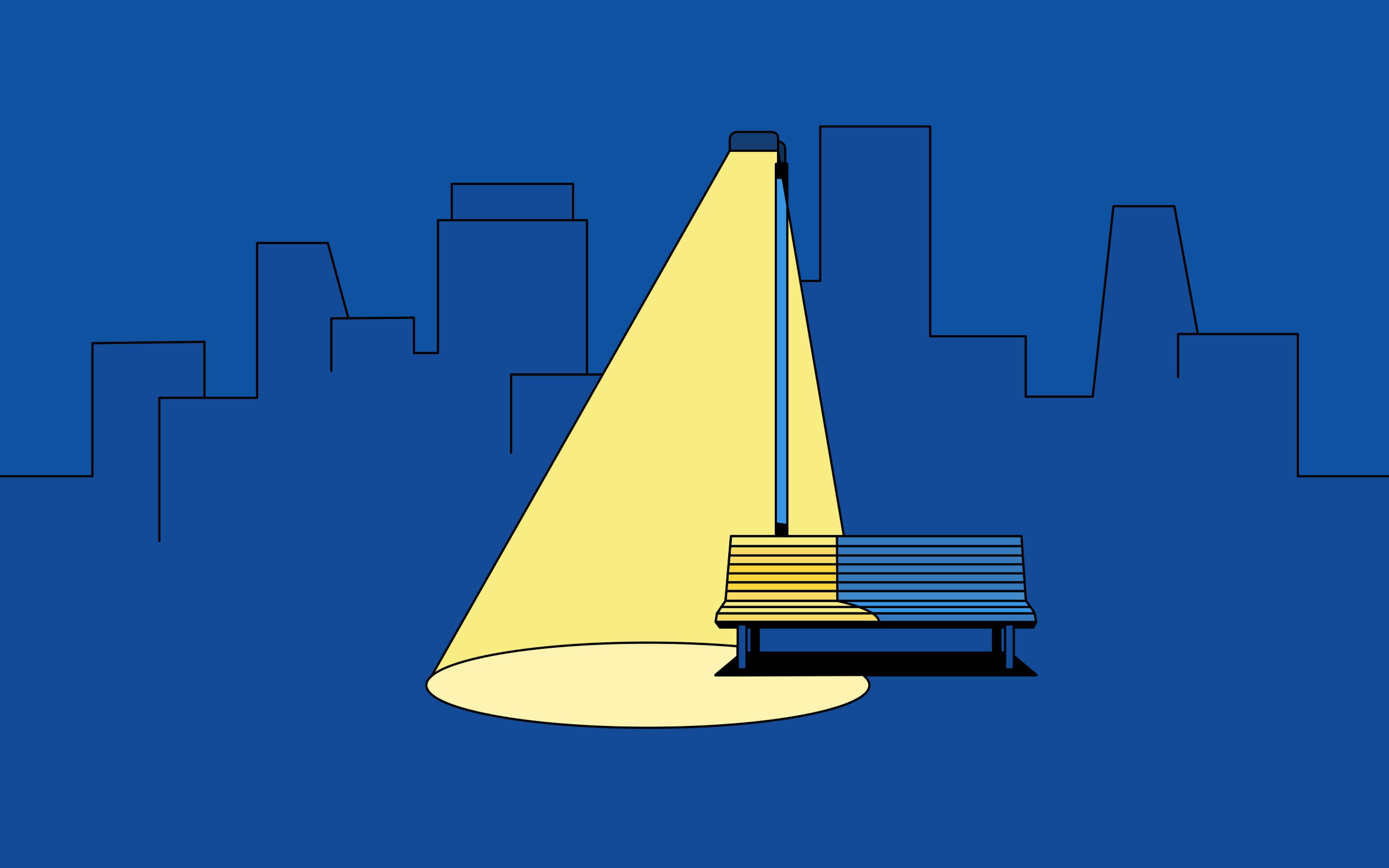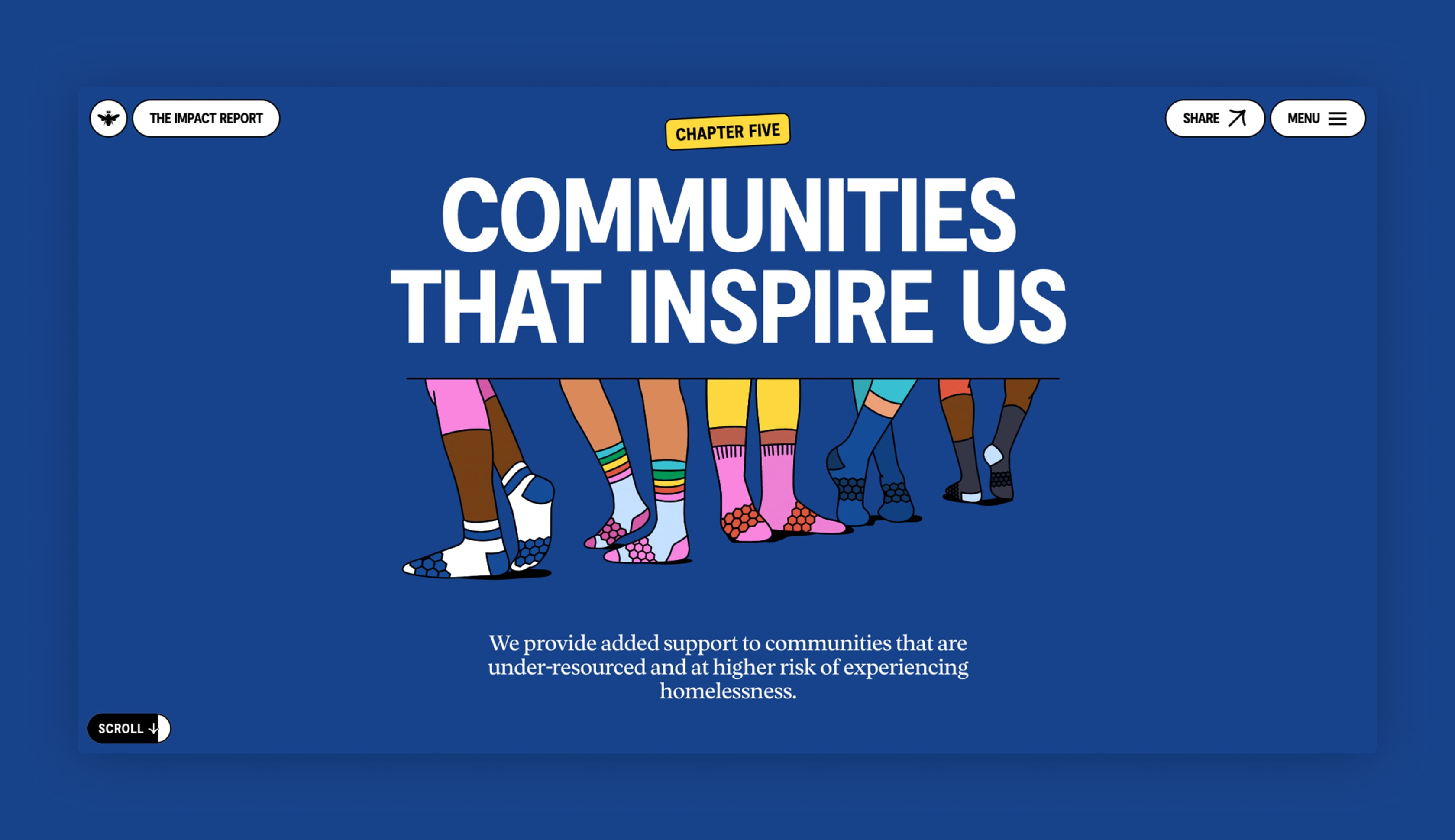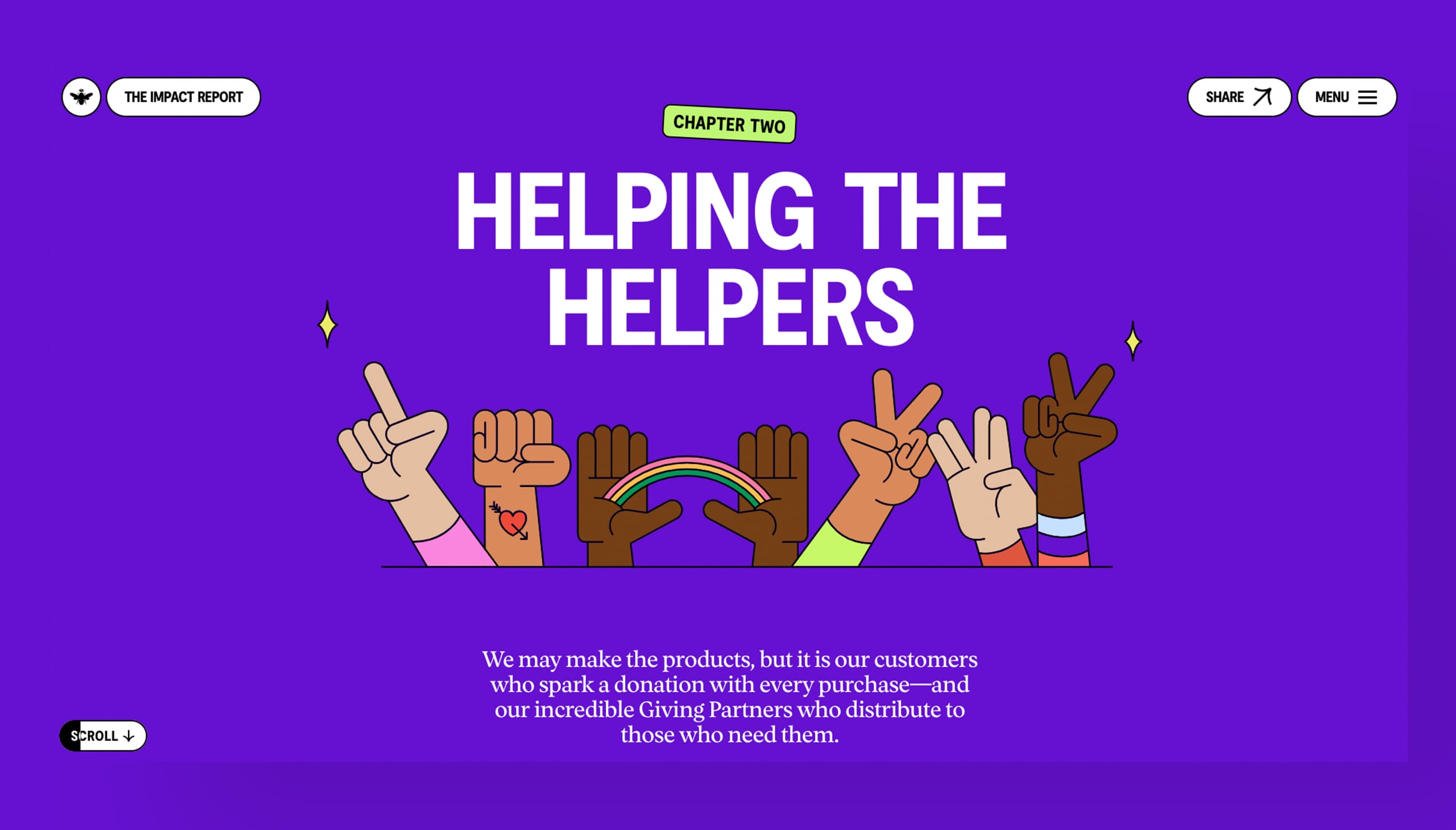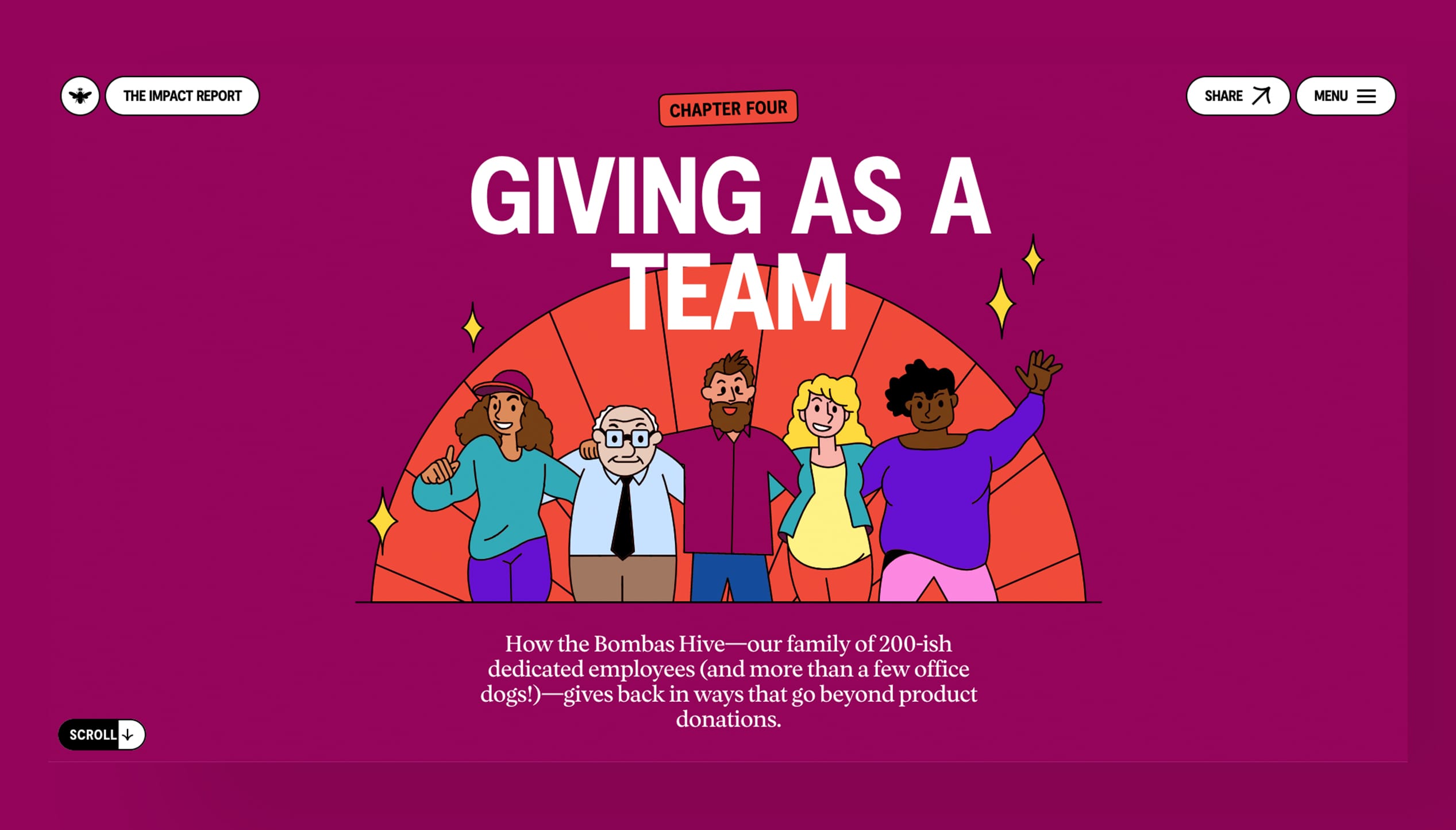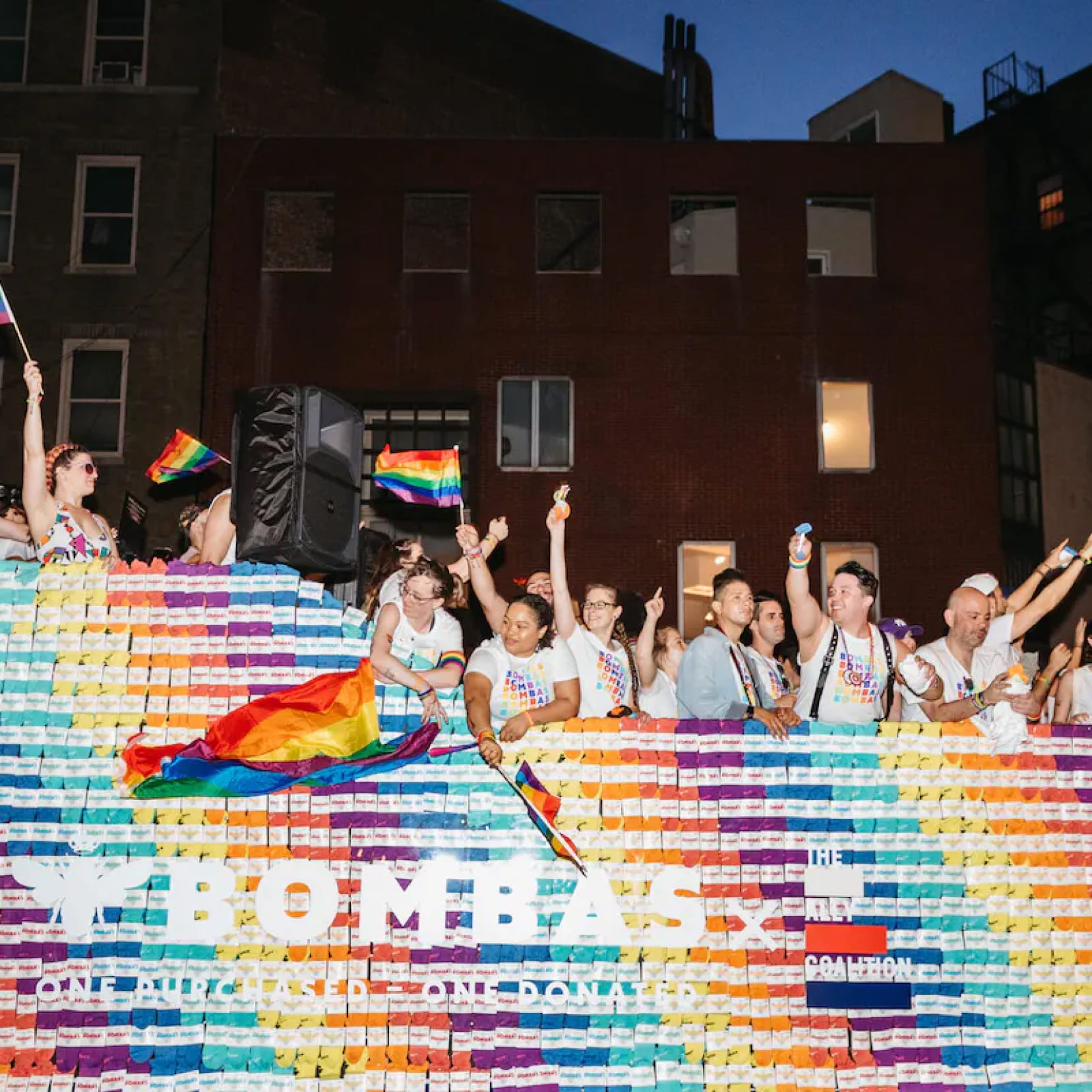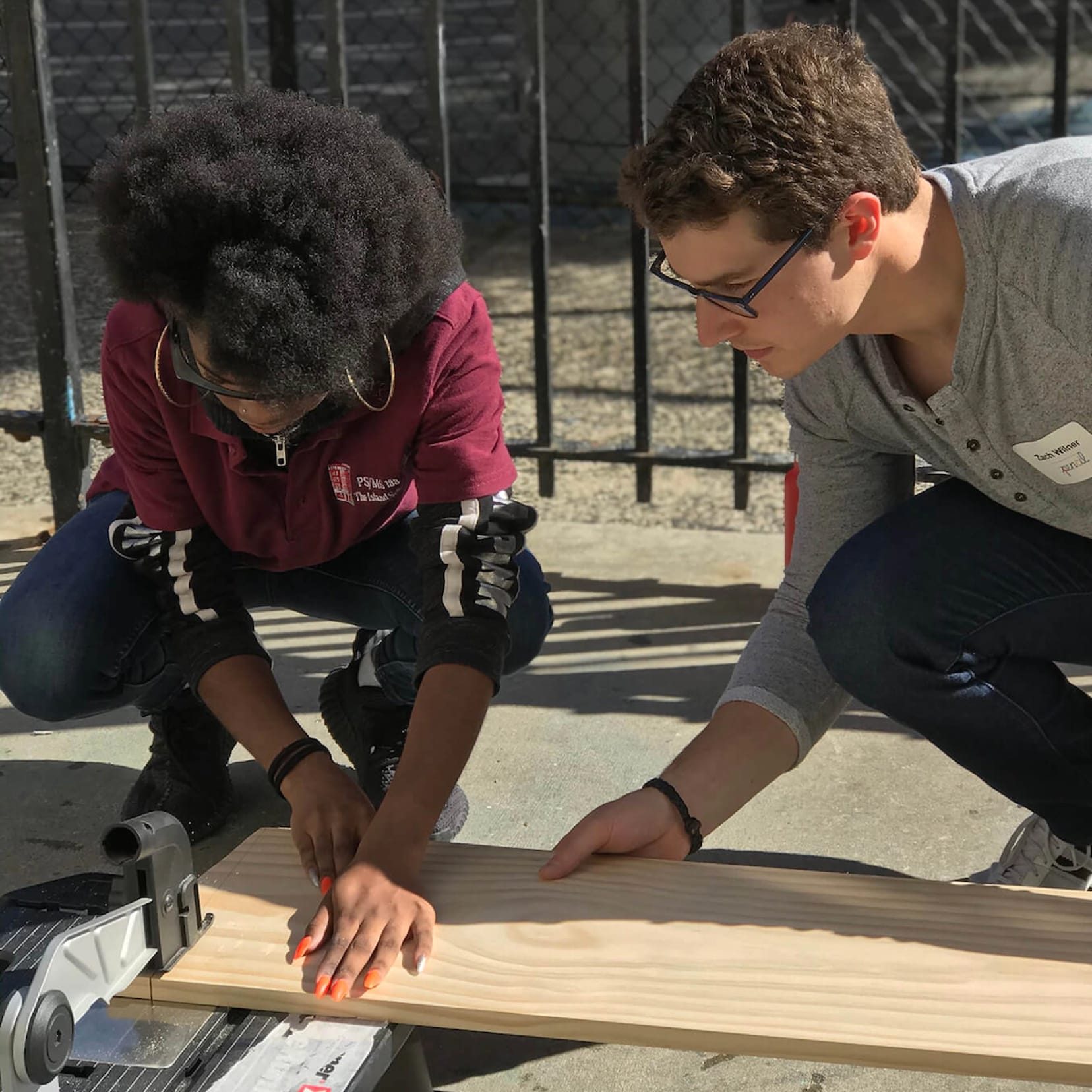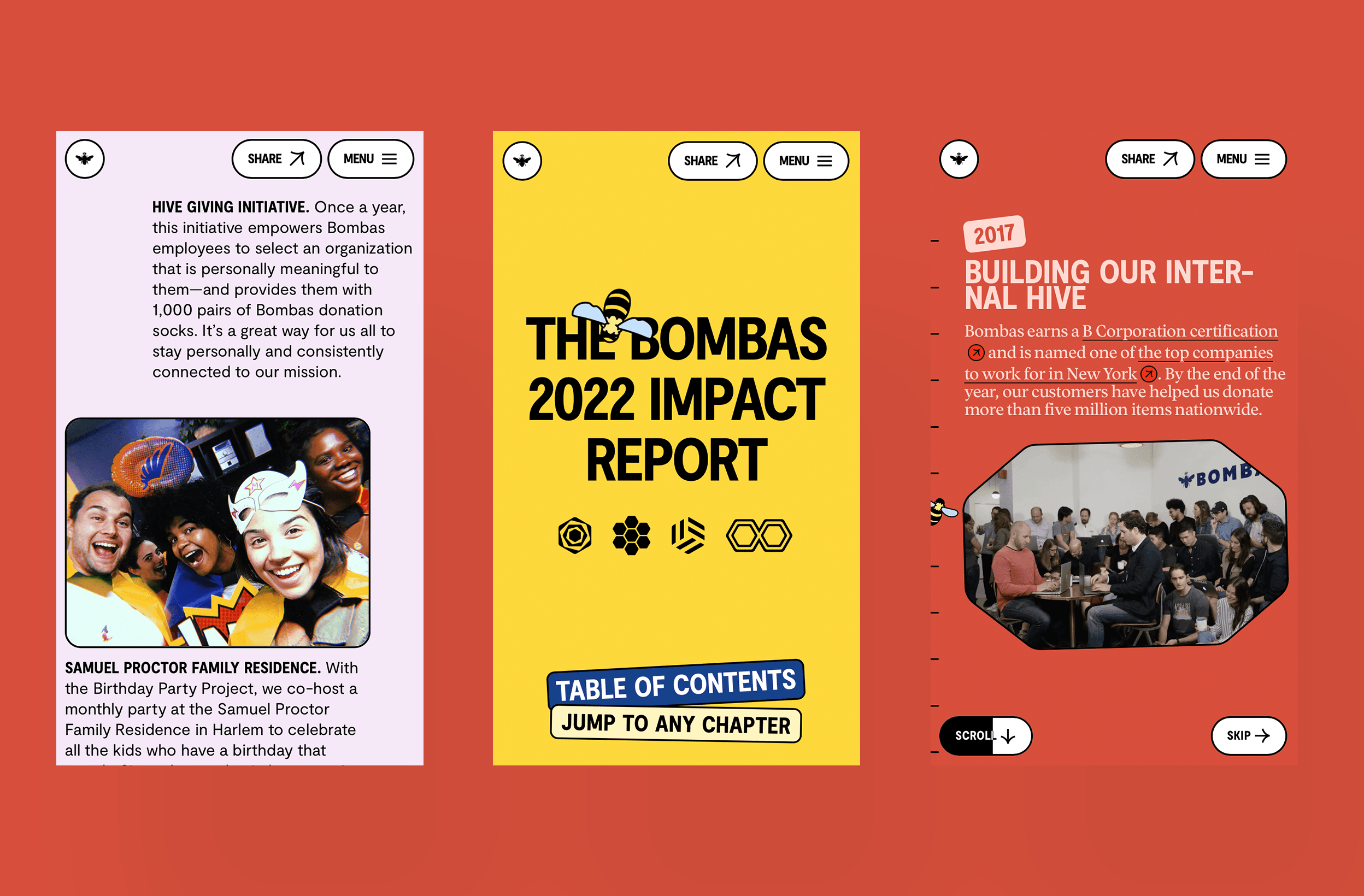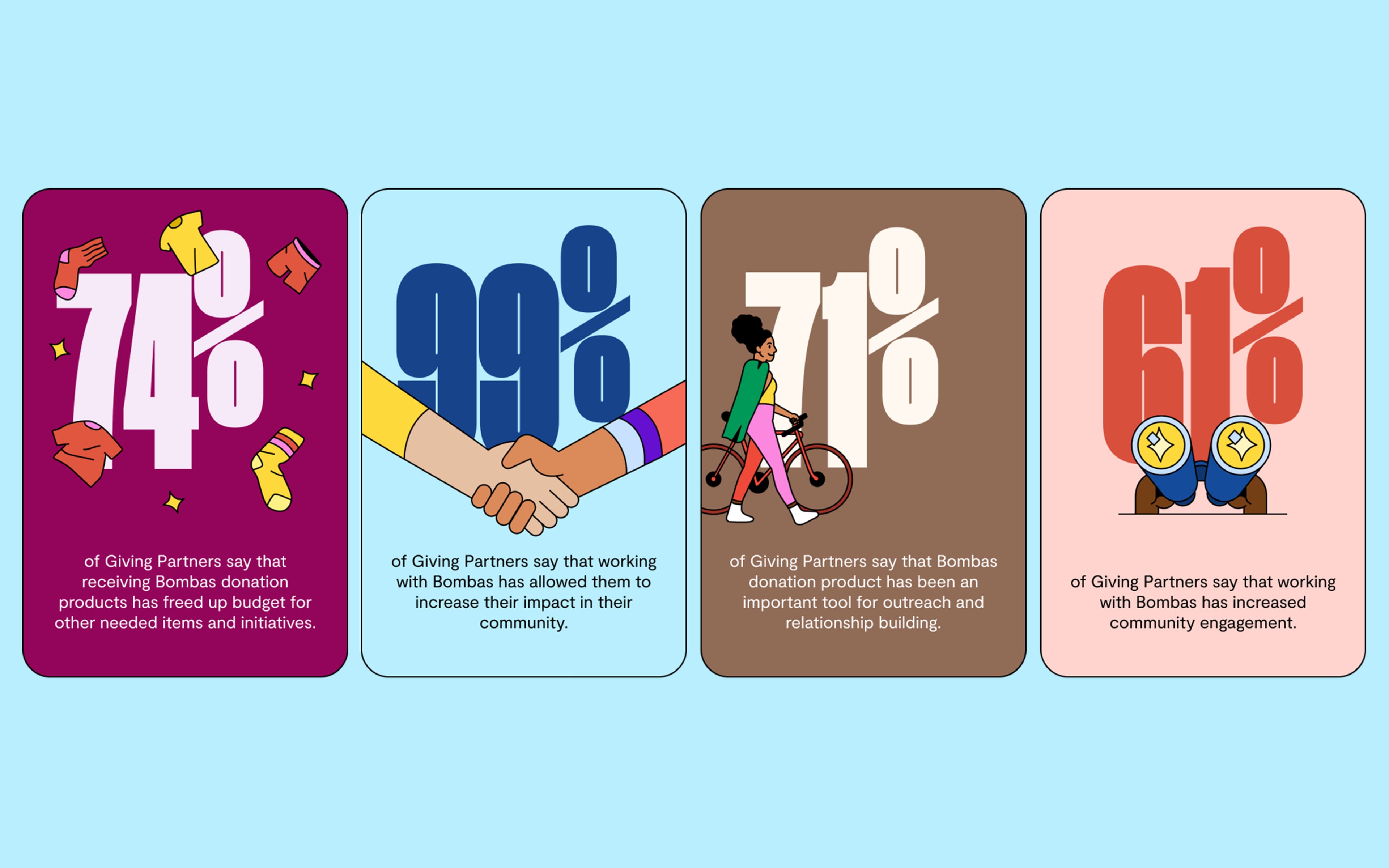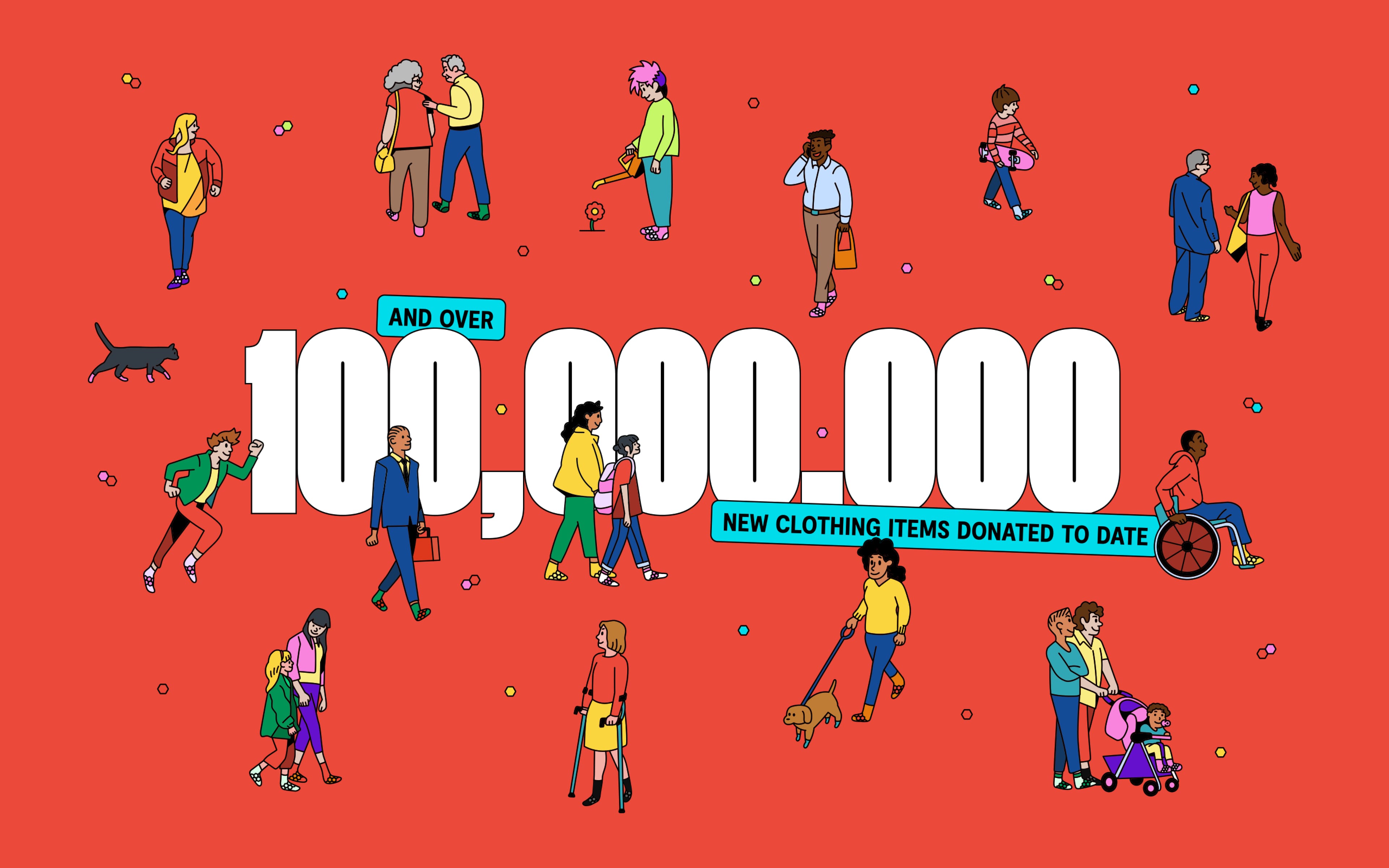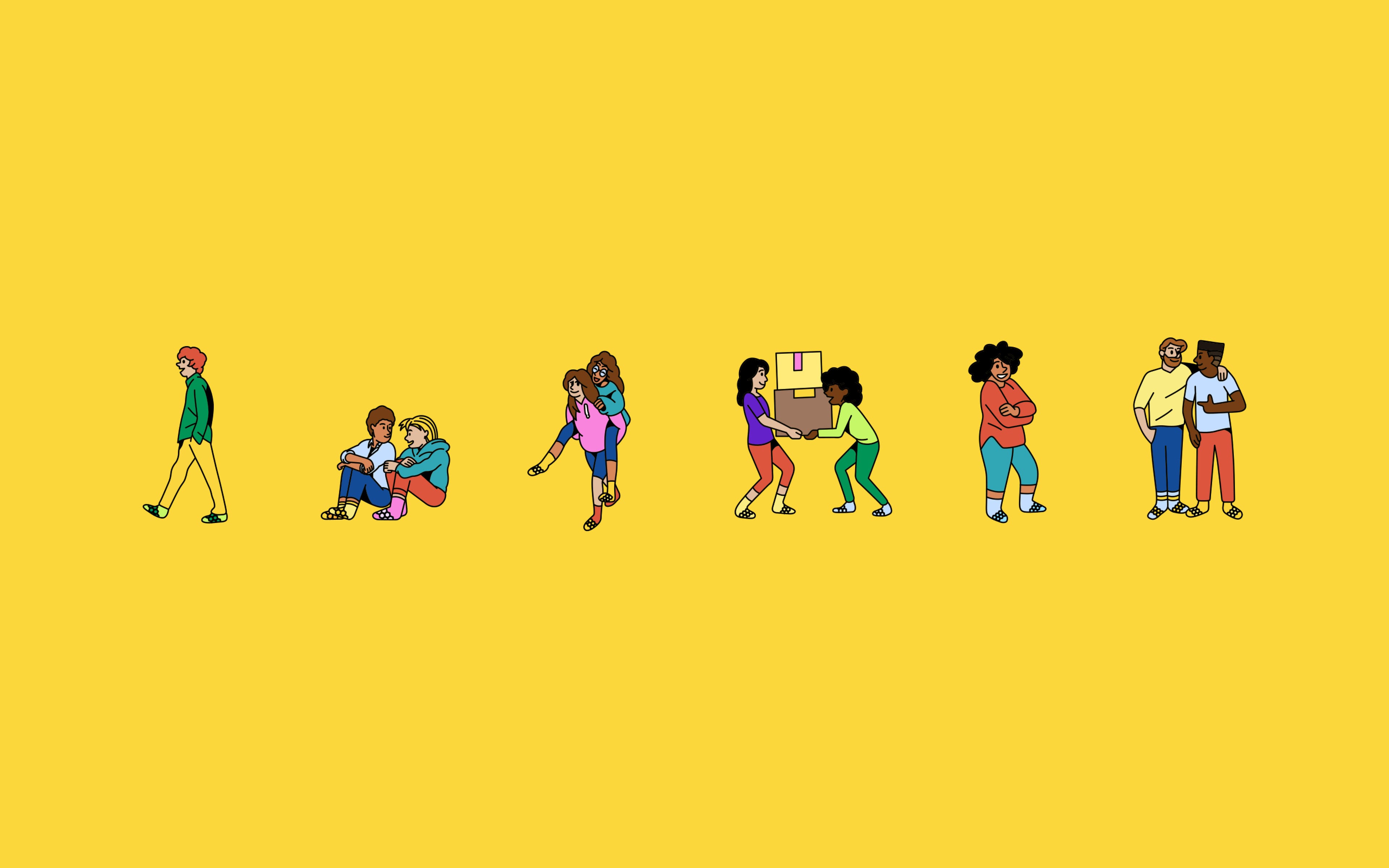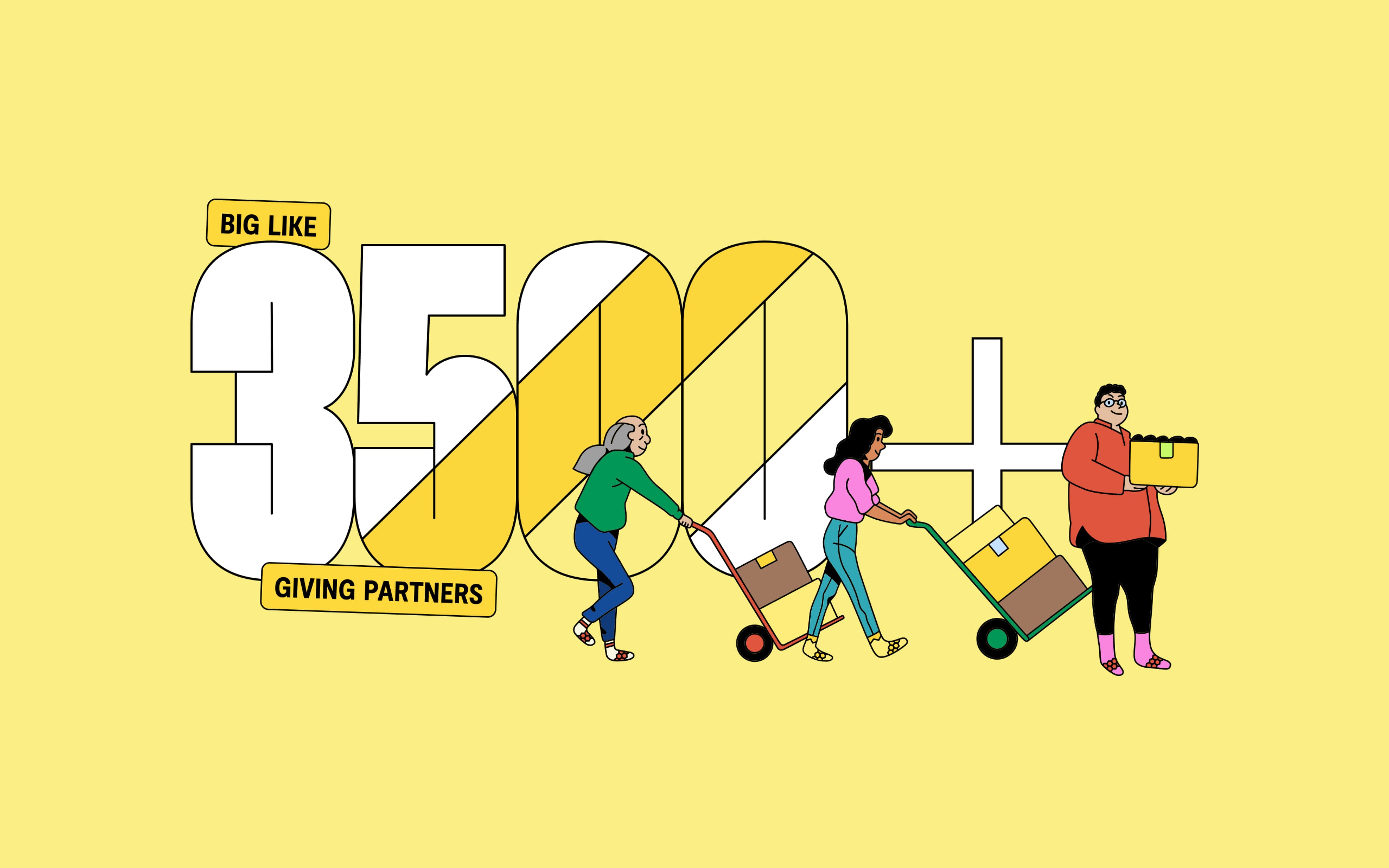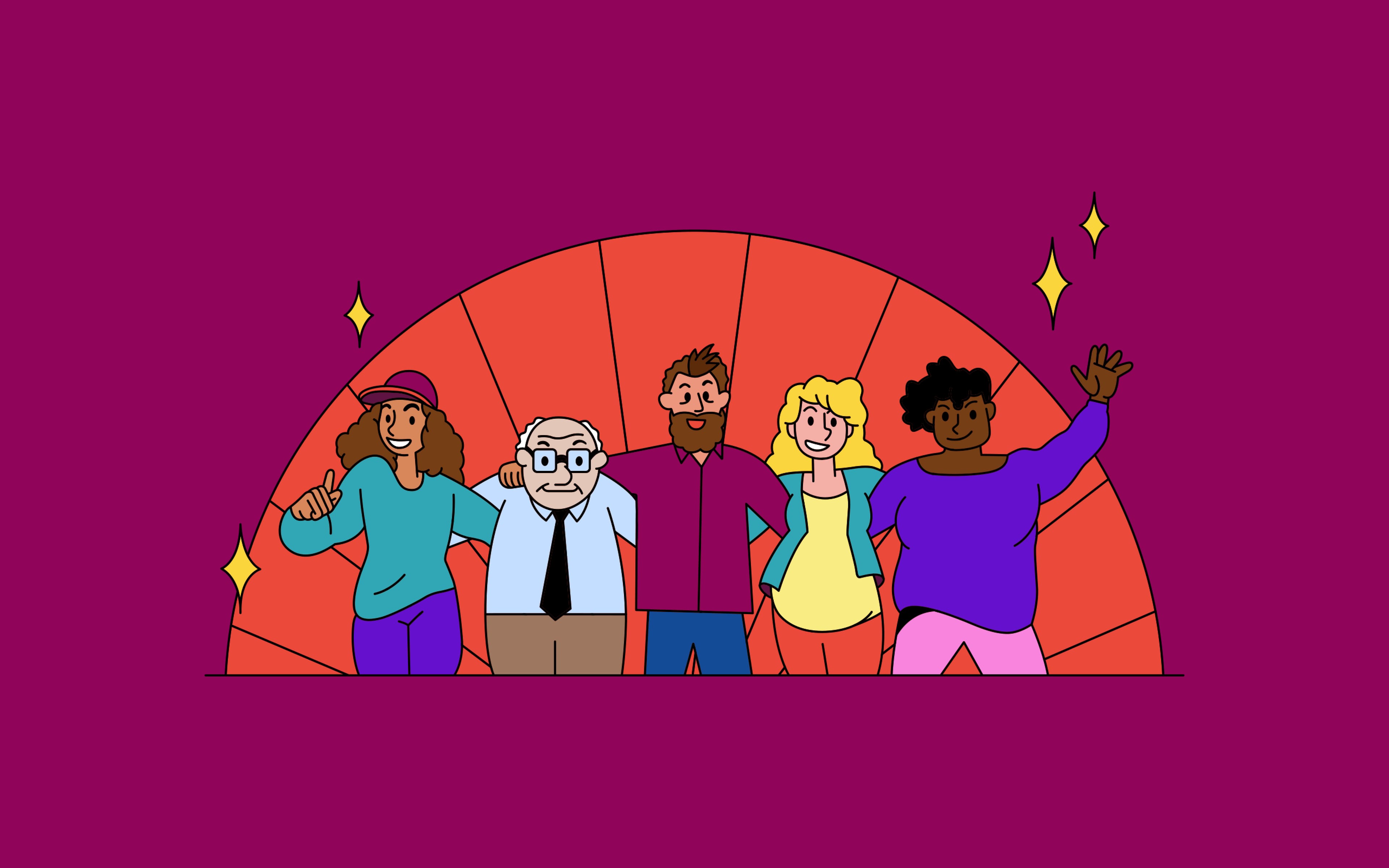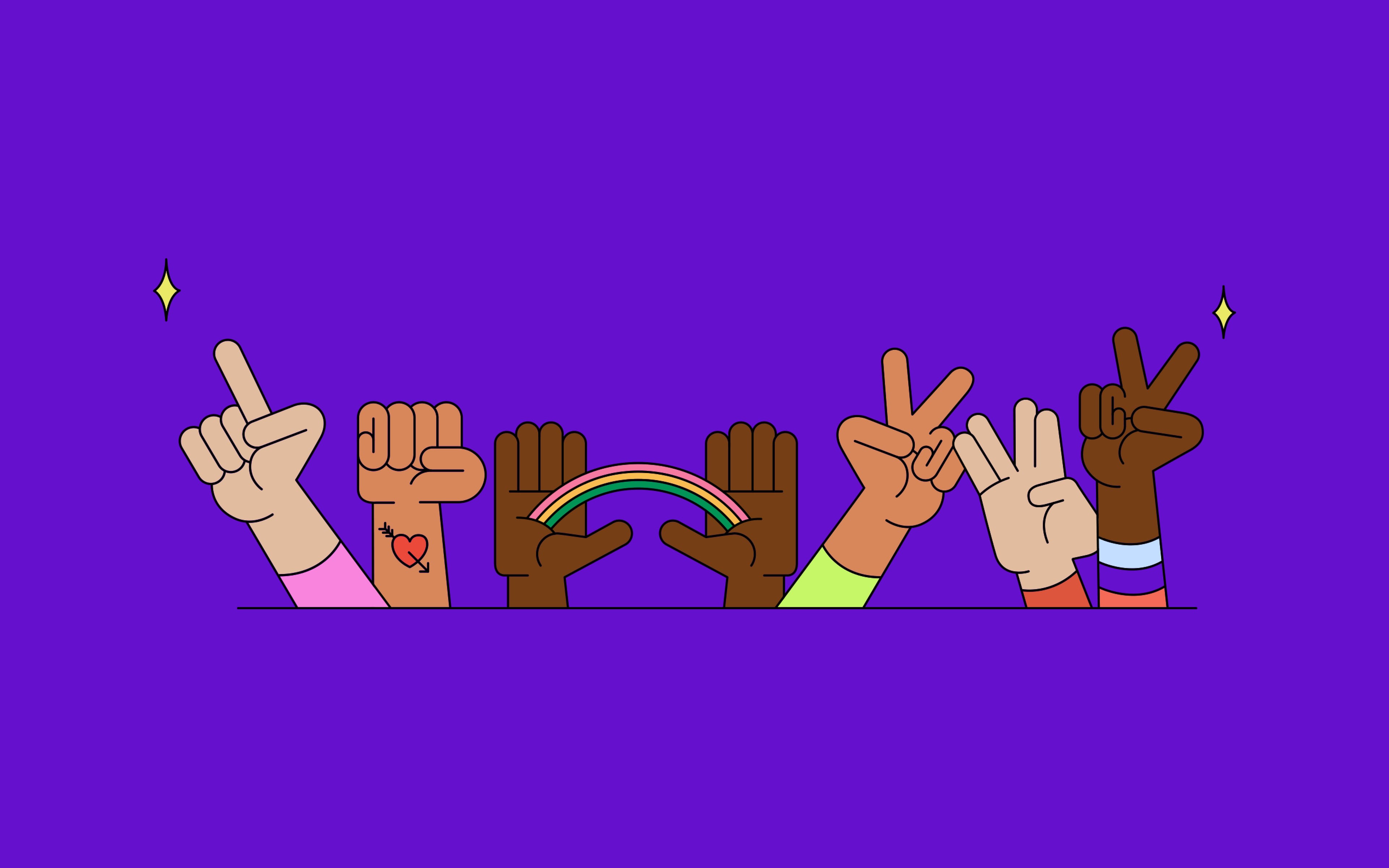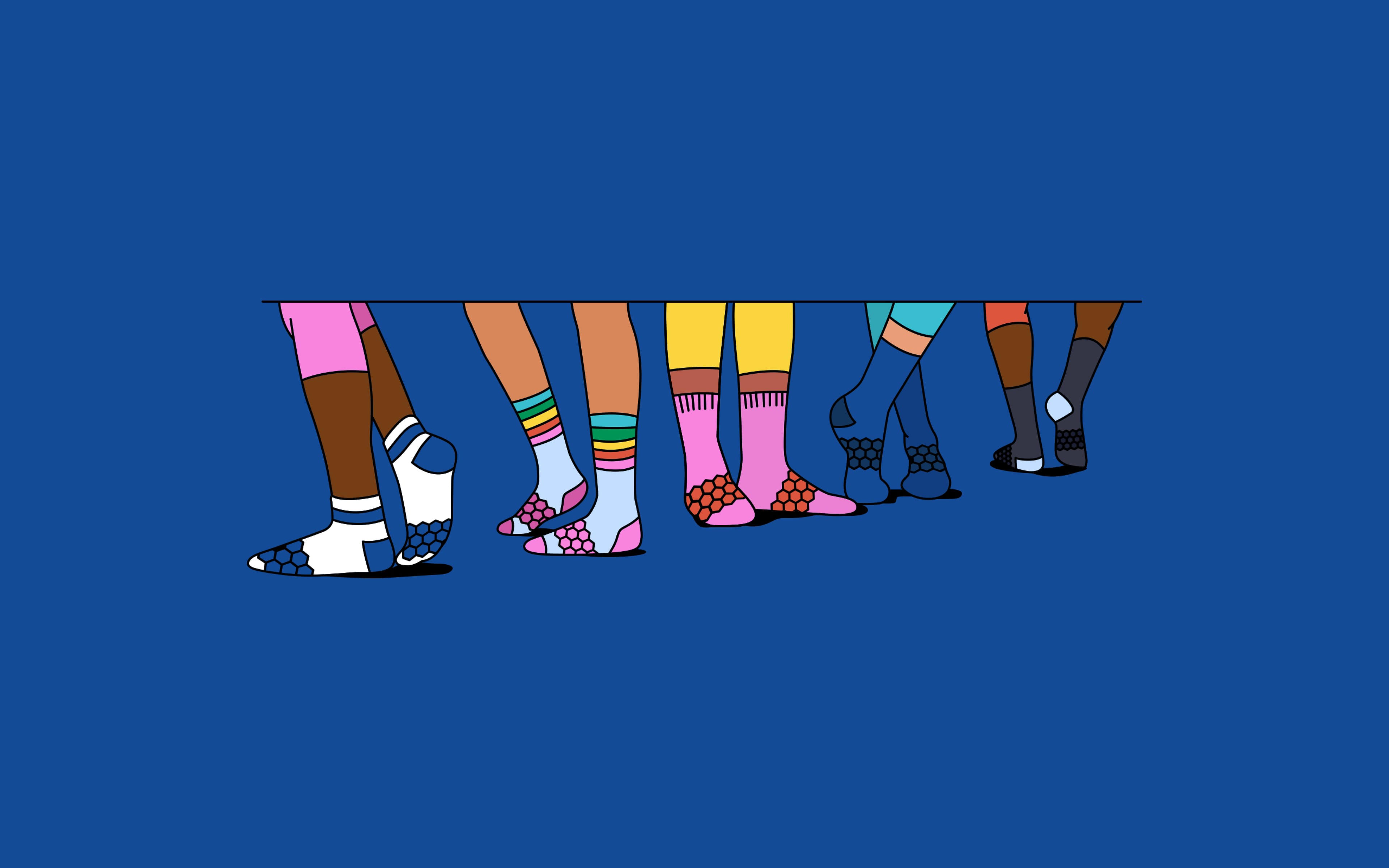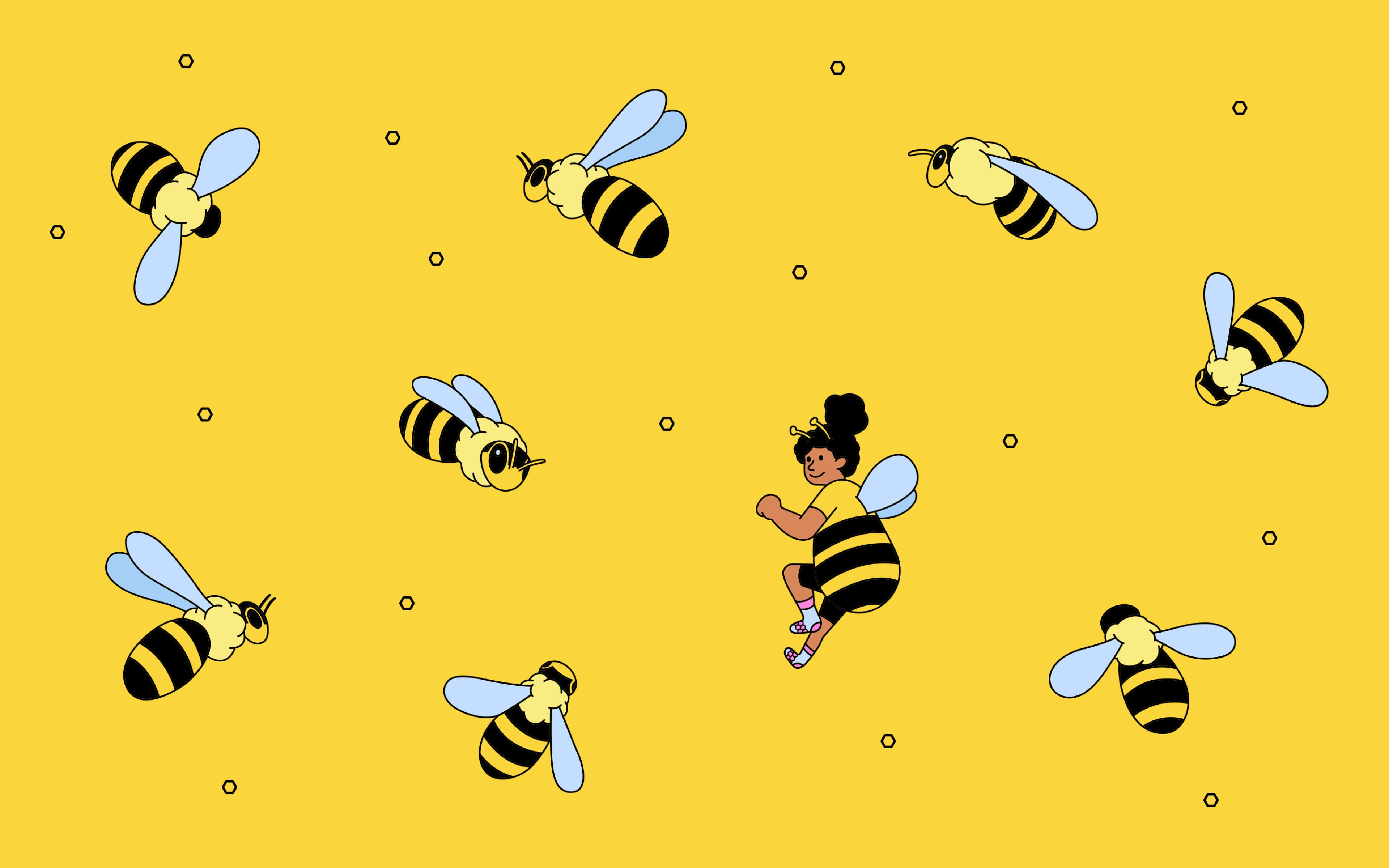 "

Gladeye has by far been the best partner I have had the opportunity to work with. Thank you for all of your hard work and patience.

"
Hannah Rosenberg
Chief of Staff, Kingsland NY
Project Awards
The Webby Awards
Nominee - Corporate Social Responsibility
Up Next
Chartwell
Chartwell