Shining a light on US immigration detention
Working with award-winning photographer and film director Emily Kassie, we created this longform storytelling experience telling the true, dark story of America's immigration detention industry.
Client
Category
Storytelling
Date
2019
System + People
The Marshall Project is a nonprofit news organization that documents the criminal justice system in the United States.
Detained shows the historical political context that has led to the largest immigration detention system in the world. One that did not exist 40 years ago.
Importantly, it also tells personal stories of people impacted by this system.
Light in the darkness
We wanted the introduction of the piece to feel like unearthing a hidden report, where the reader was shining the torch, dramatically drawing them into the exposé. The chapter navigation reinforces this feeling by suggesting an official dossier, as do the colour palette and typography throughout.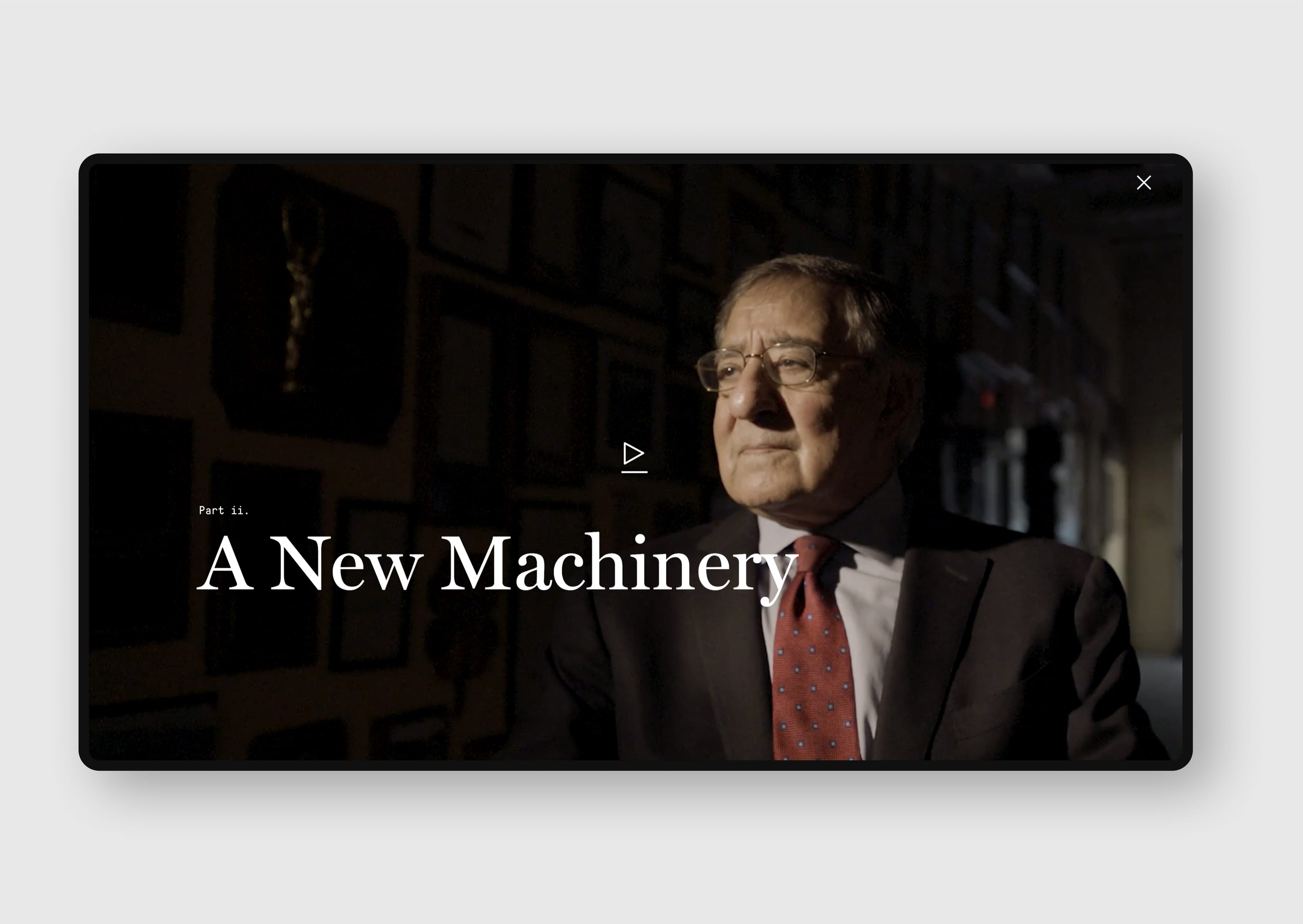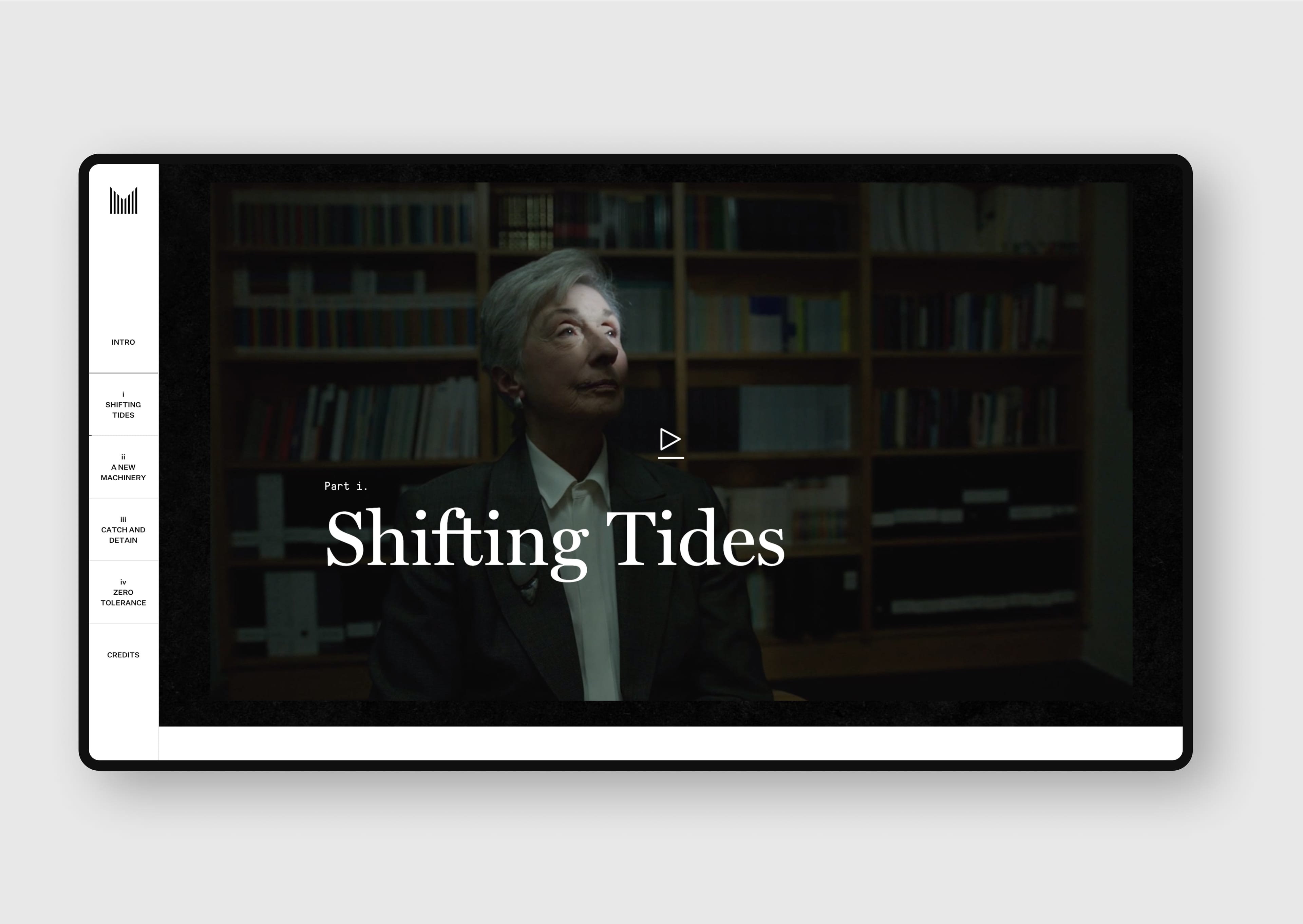 Character portraits
Our stark colour scheme reinforces the serious subject matter, but also allows the video, photography and data visualisations at the heart of the piece to stand out.
The interview footage had a striking noir style lighting on the subjects' eyes, and we used looping videos to show these at the head of each chapter, capturing them in the moment before they begin speaking.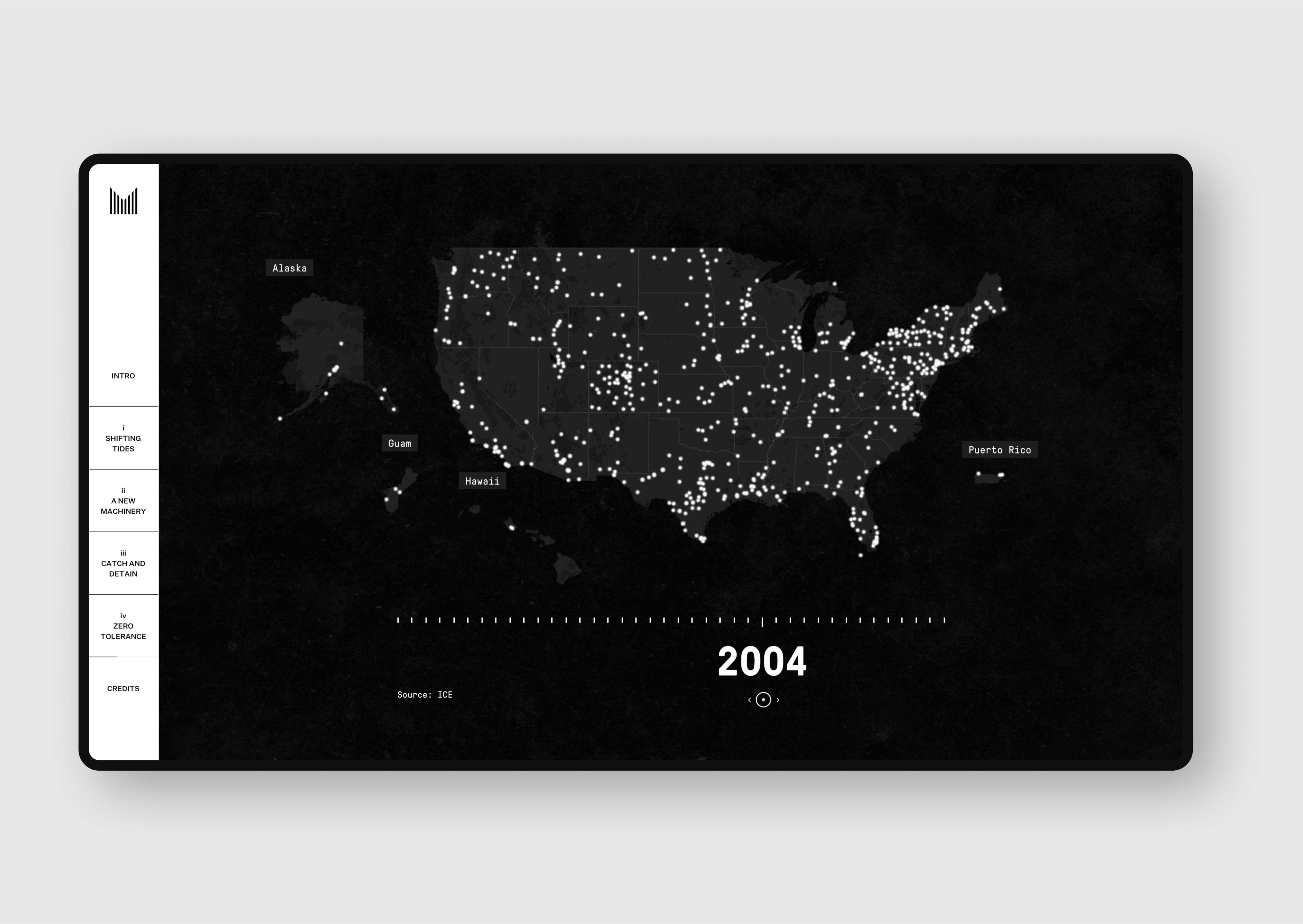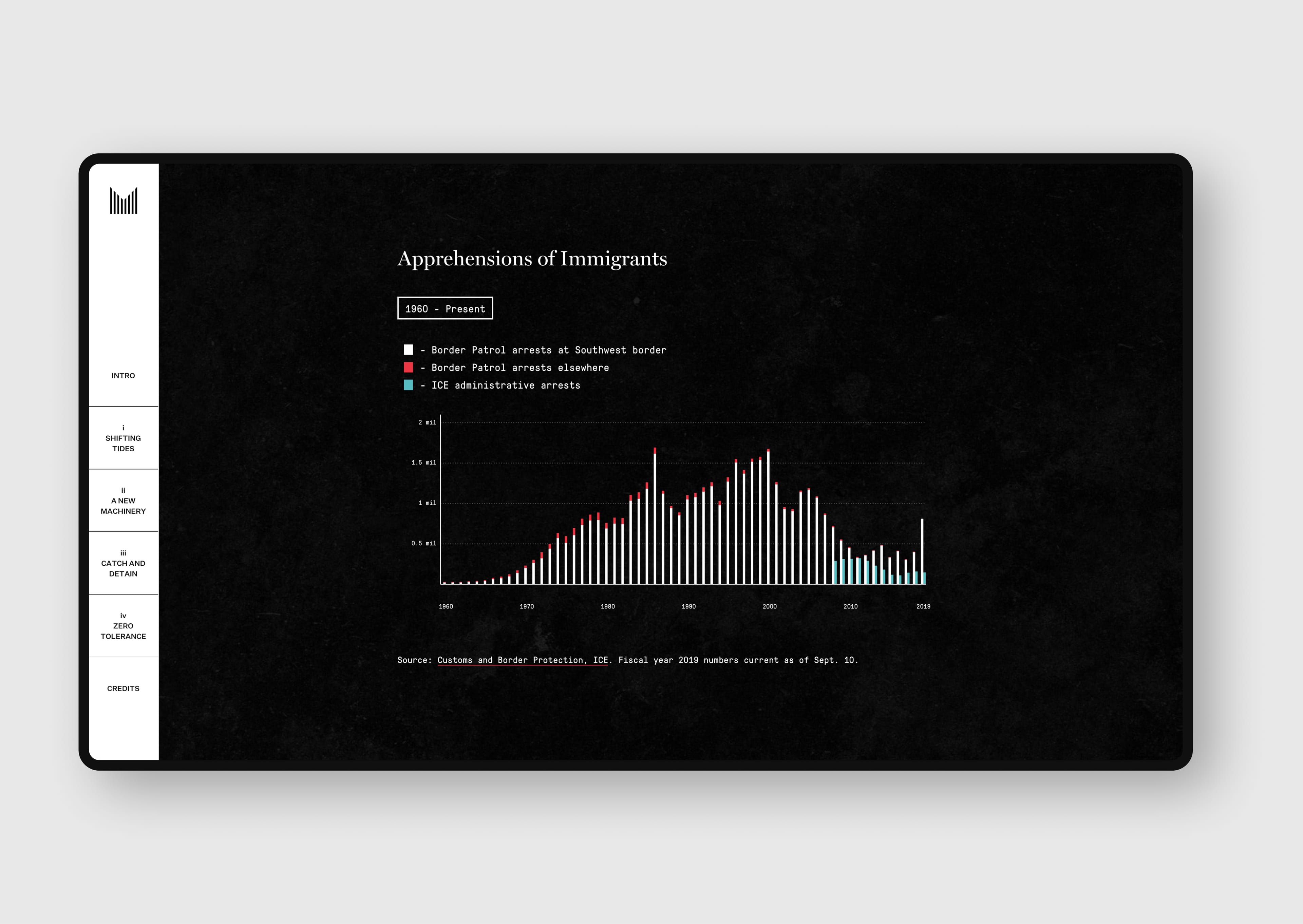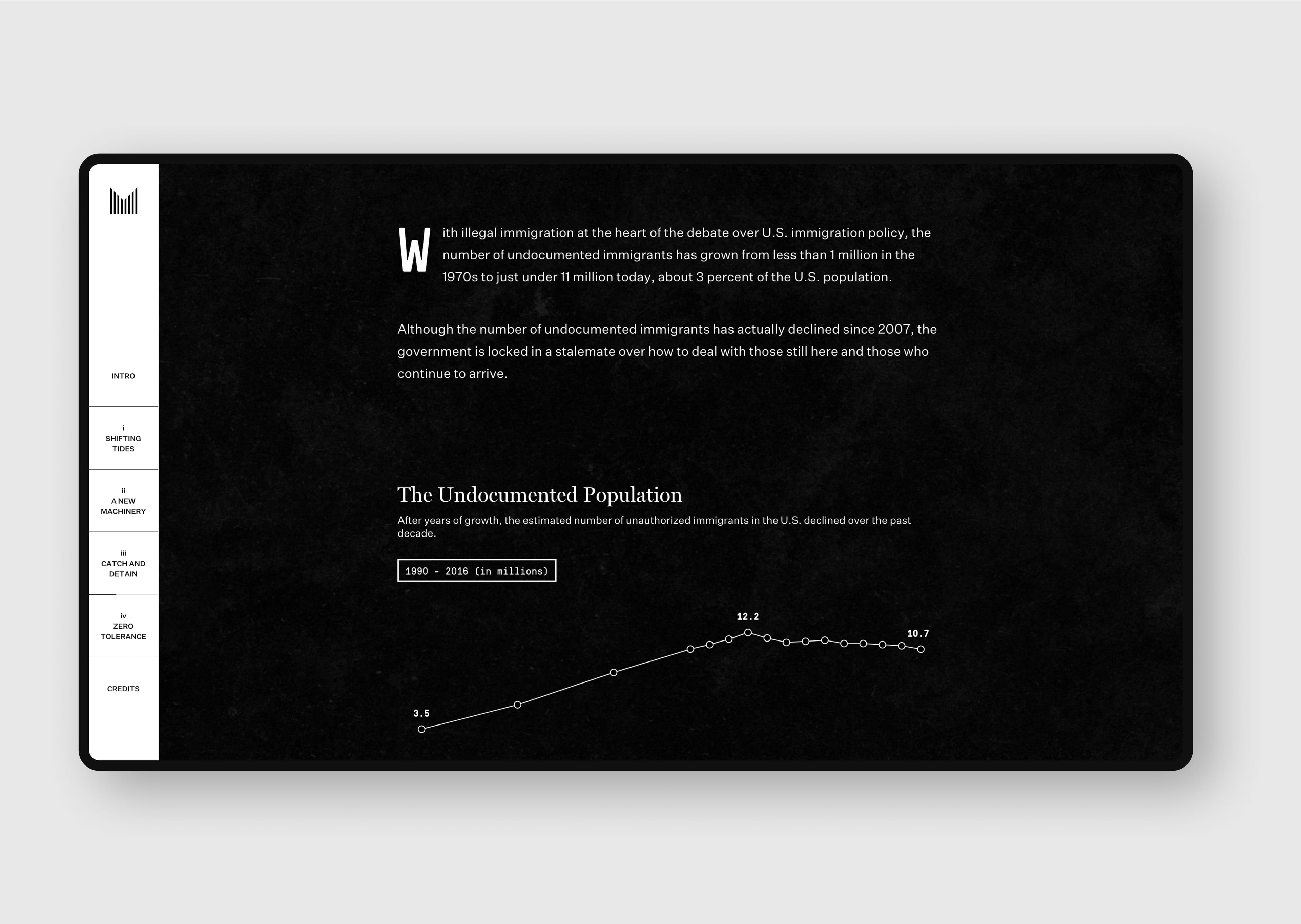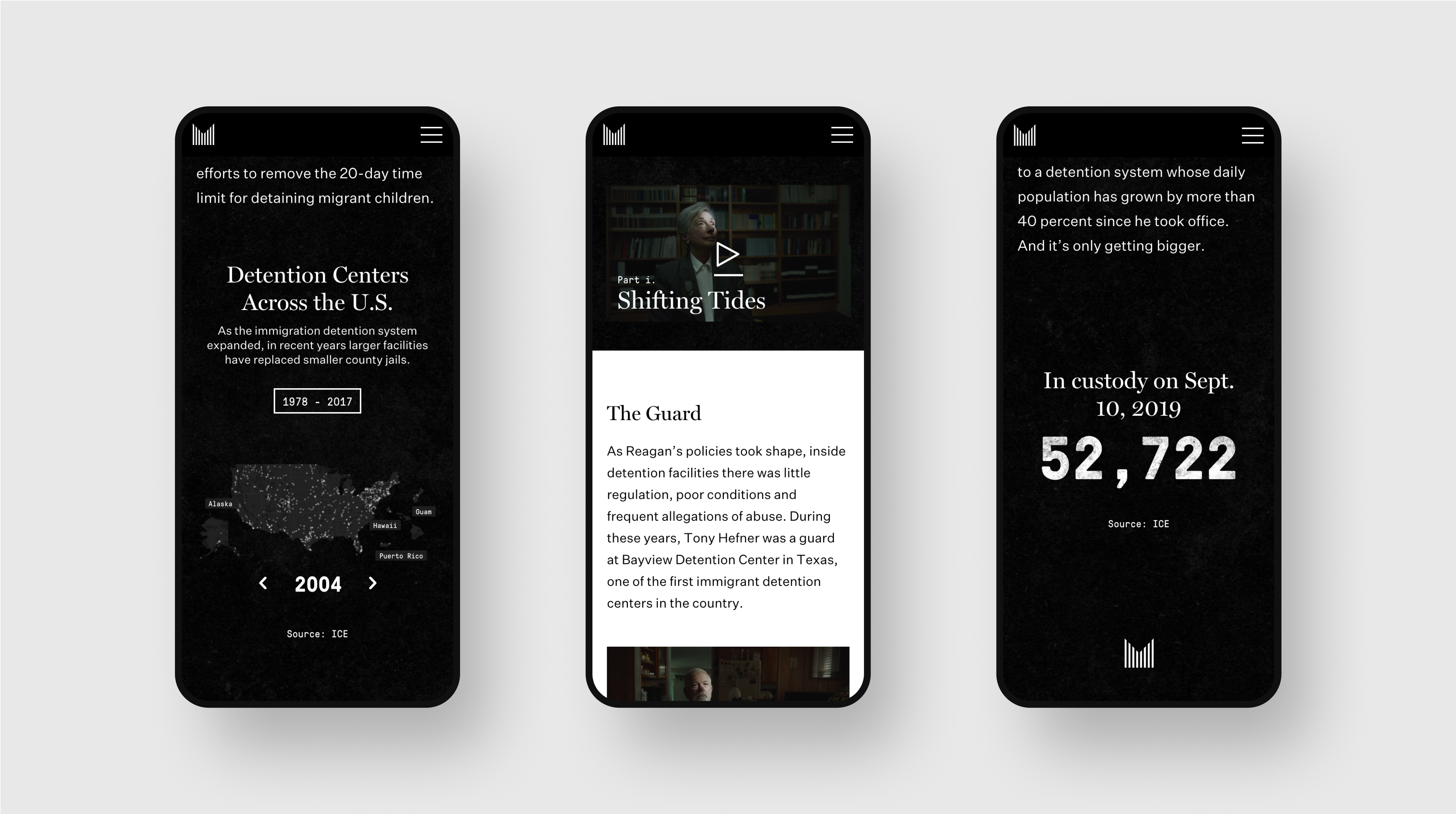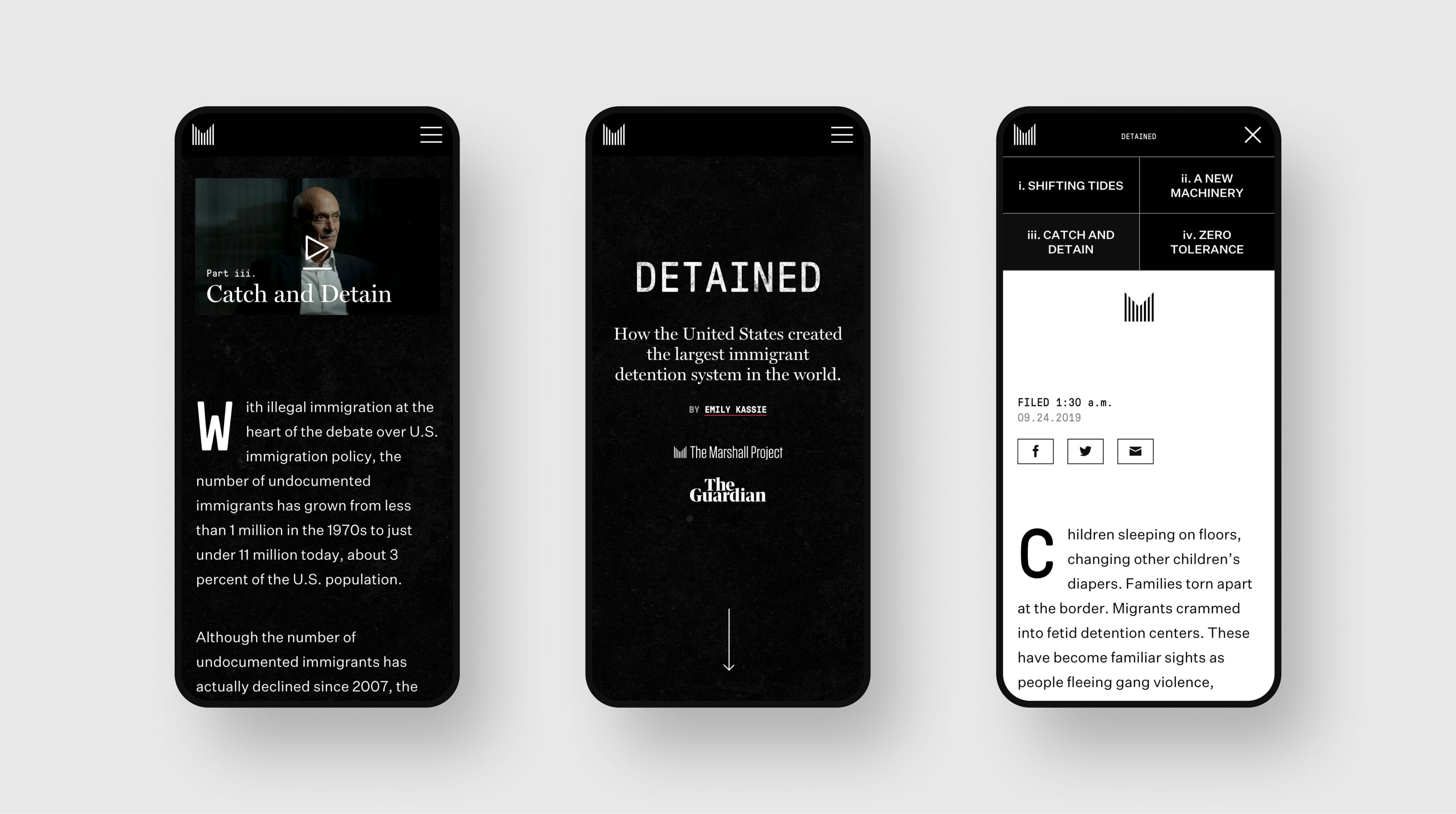 "

We've been showered with praise from readers, policy makers and our peers alike… All credit to you and your team. You're total pros.

"
Tom Meagher
Managing Editor for Data and Digital, The Marshall Project
Project Awards
National Edward R. Murrow Award
Winner - News Documentary
National Magazine Award
Winner - Digital Storytelling
National Press Photographers Association
Winner - Online Storytelling
National Press Photographers Association
Winner - Innovation
Peabody Award
Nominated - Public Service
Best Design Awards
Silver Pin - Large Scale Websites
Up Next
Mythos Studios
Ekos Genesis
A luminously beautiful comic book art collection
Next Project