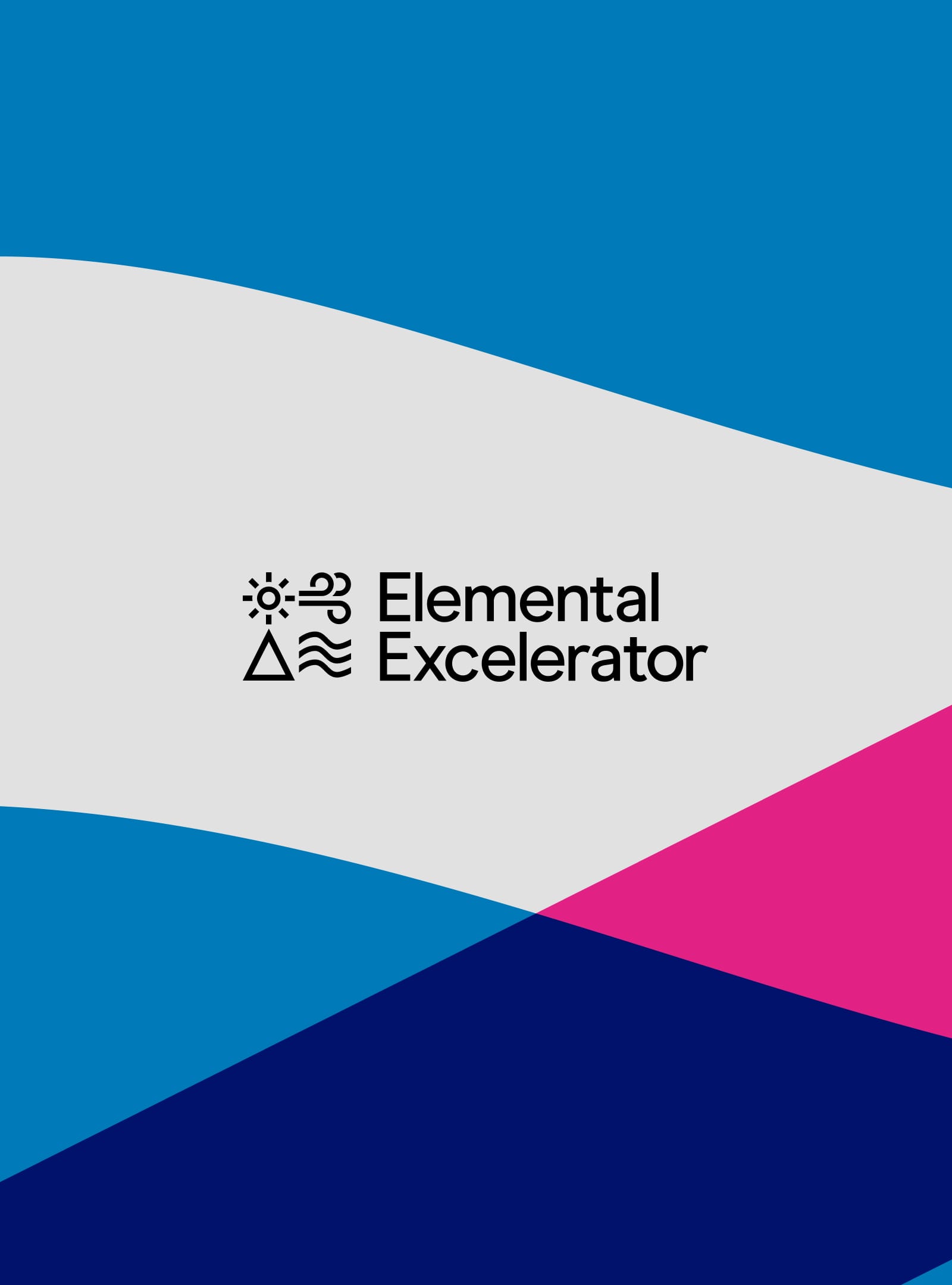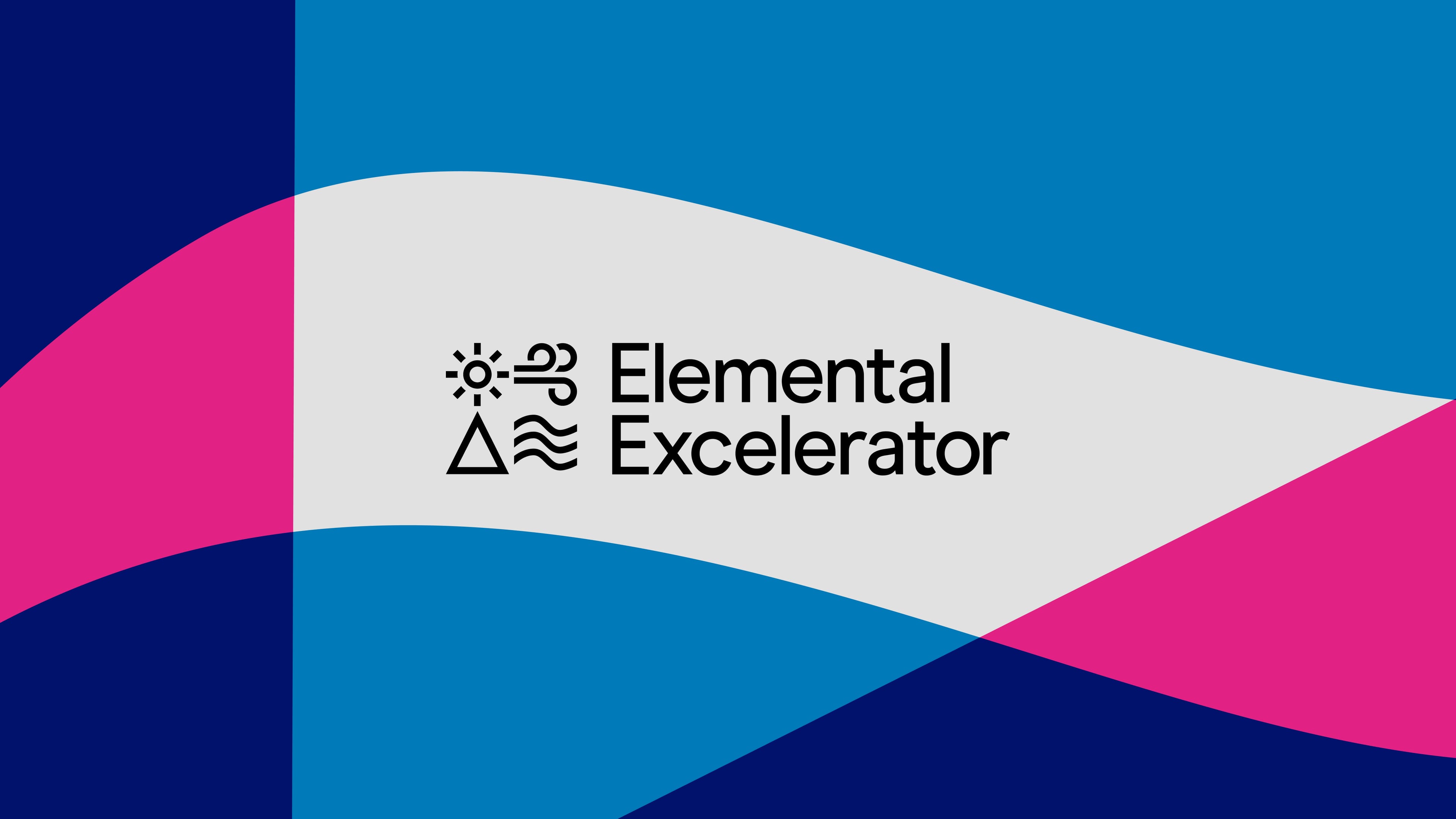 Elemental Excelerator Cohort X
Innovation that tackles the global climate crisis
Honolulu-based Elemental Excelerator are a climate-focussed venture capital firm. In 2009 they launched a new non-profit 'cohort' model for funding climate tech that uplifts people and communities around the world.
They wanted to celebrate their 10th Cohort "X" with a special digital experience.
Client
Category
Campaign
Date
2021
The X factor
Cohort X was made up of nineteen diverse, innovative start-ups from clean air and water tech, to sustainable packaging and climate robotics.
We created a playful microsite to showcase these start-ups' unique stories and the people behind them; encouraging visitors to support the project which inspires them most.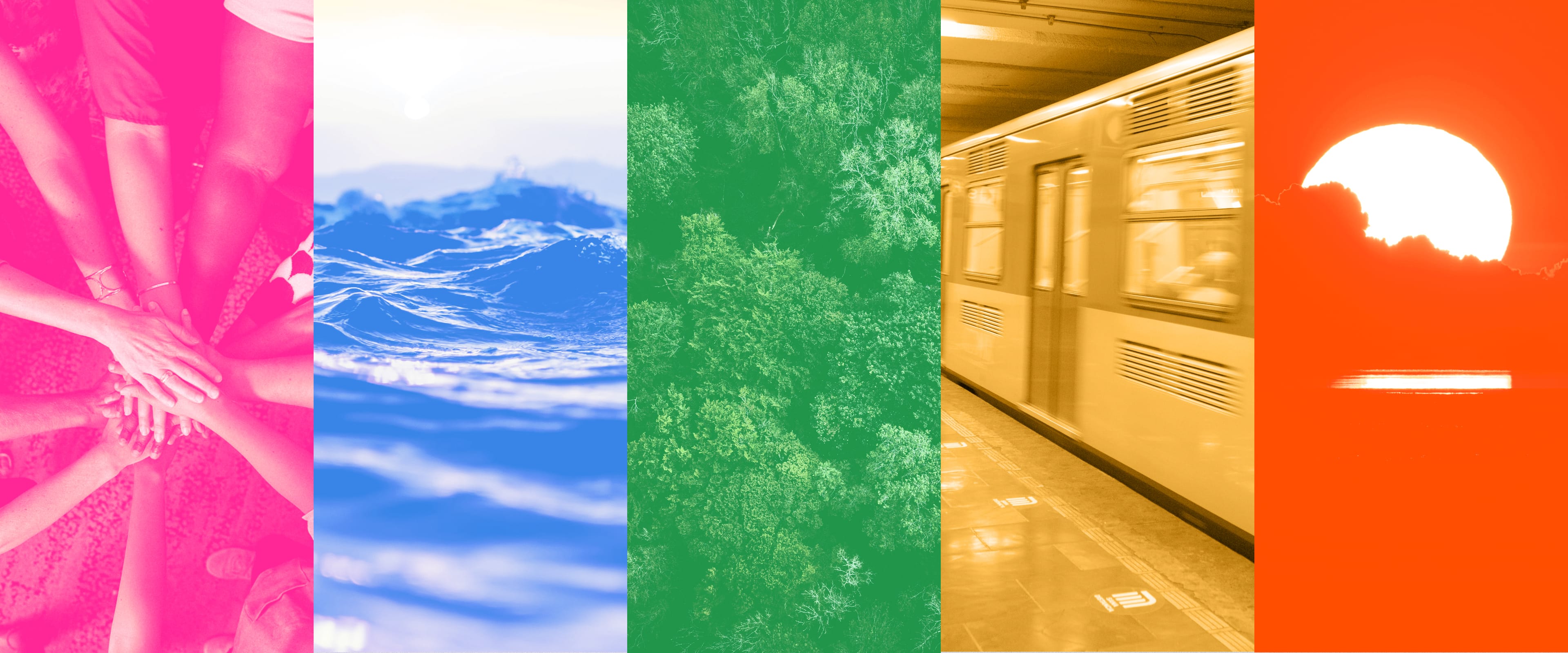 Postive change
Elemental Excelerator are a positive, mission-driven not-for-profit. They have stories of incredible change being driven by the climate-focussed start-ups in their portfolio.
We wanted our design to lean into this feeling of hope and positivity for the future, using their vibrant colours to create a joyful digital experience.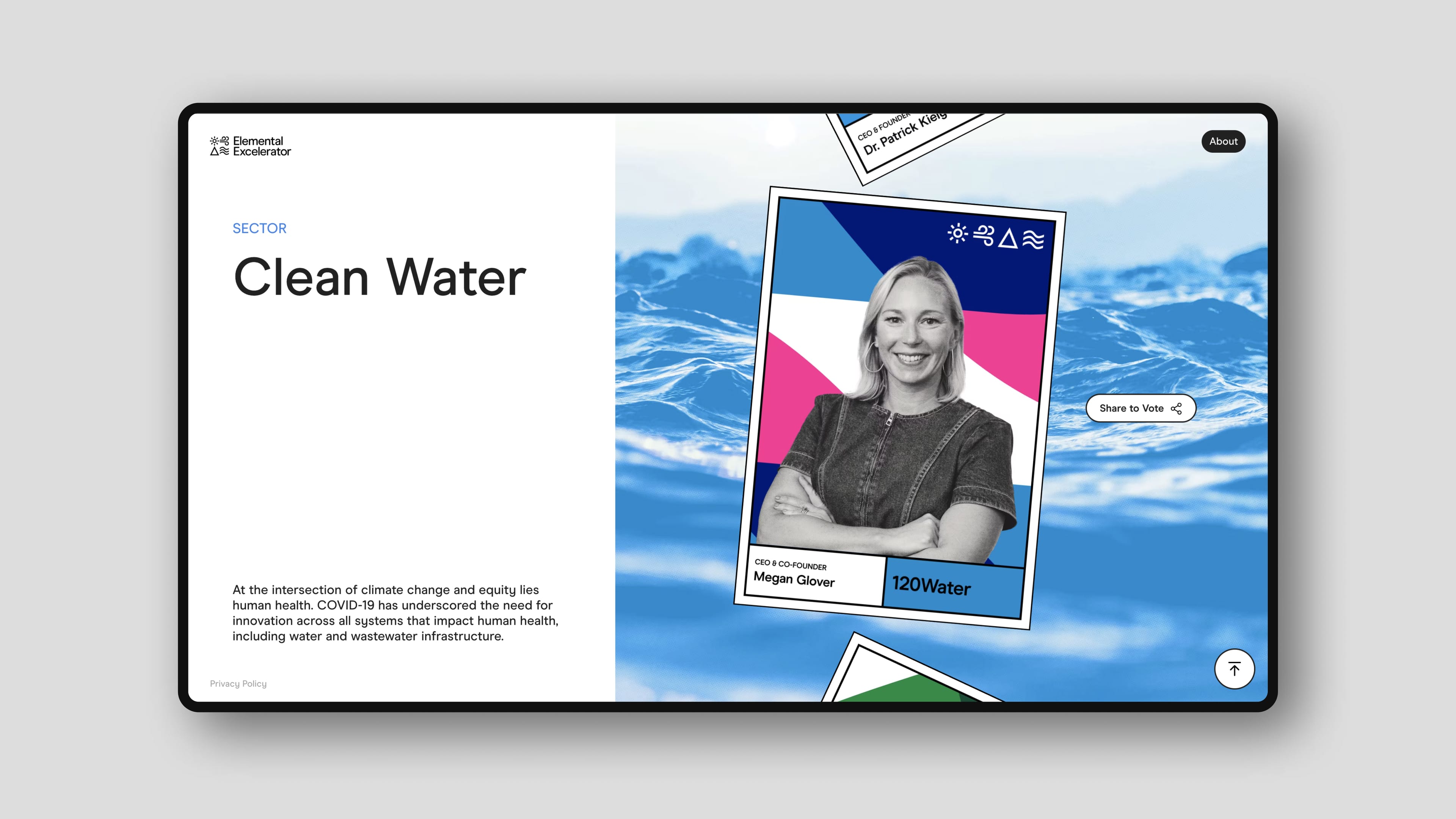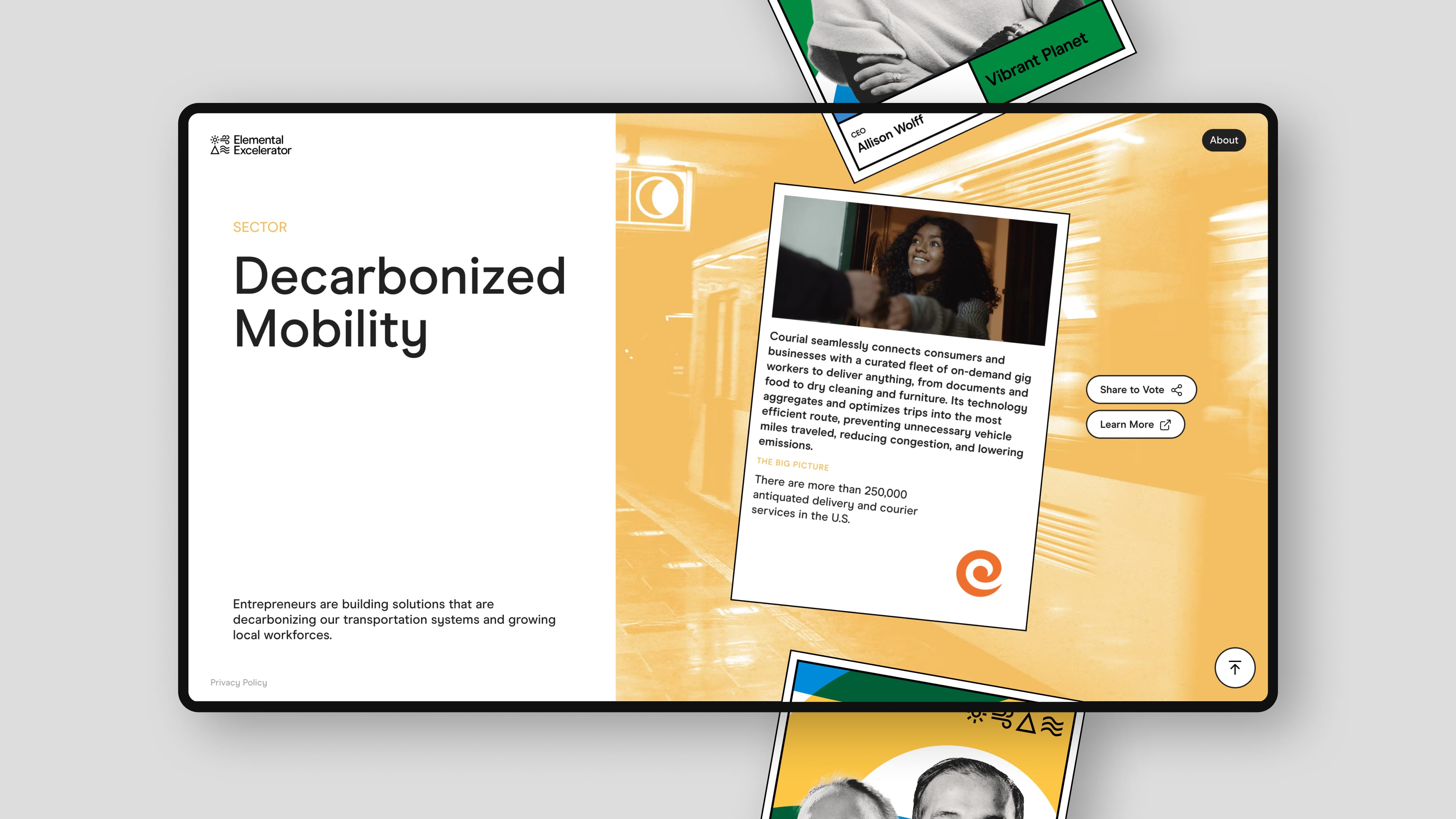 Collector cards
To hero the founders we created shareable 'collector cards'. On the back of each card, we told the inspirational human stories behind the start-ups.
The cards were grouped into colour-coded sectors letting users easily find the content of interest to them.
Physical feeling
To bring the cards to life as an interactive experience, a physics engine was developed for the page. As the user scrolls, cards slide into view as if tossed physically onto a tabletop.
We adapted Elemental Excelerator's beautiful visual assets into a set of parallaxed backgrounds that connect with each sector - Circular Economy, Water, Land & Food, Decarbonised Mobility.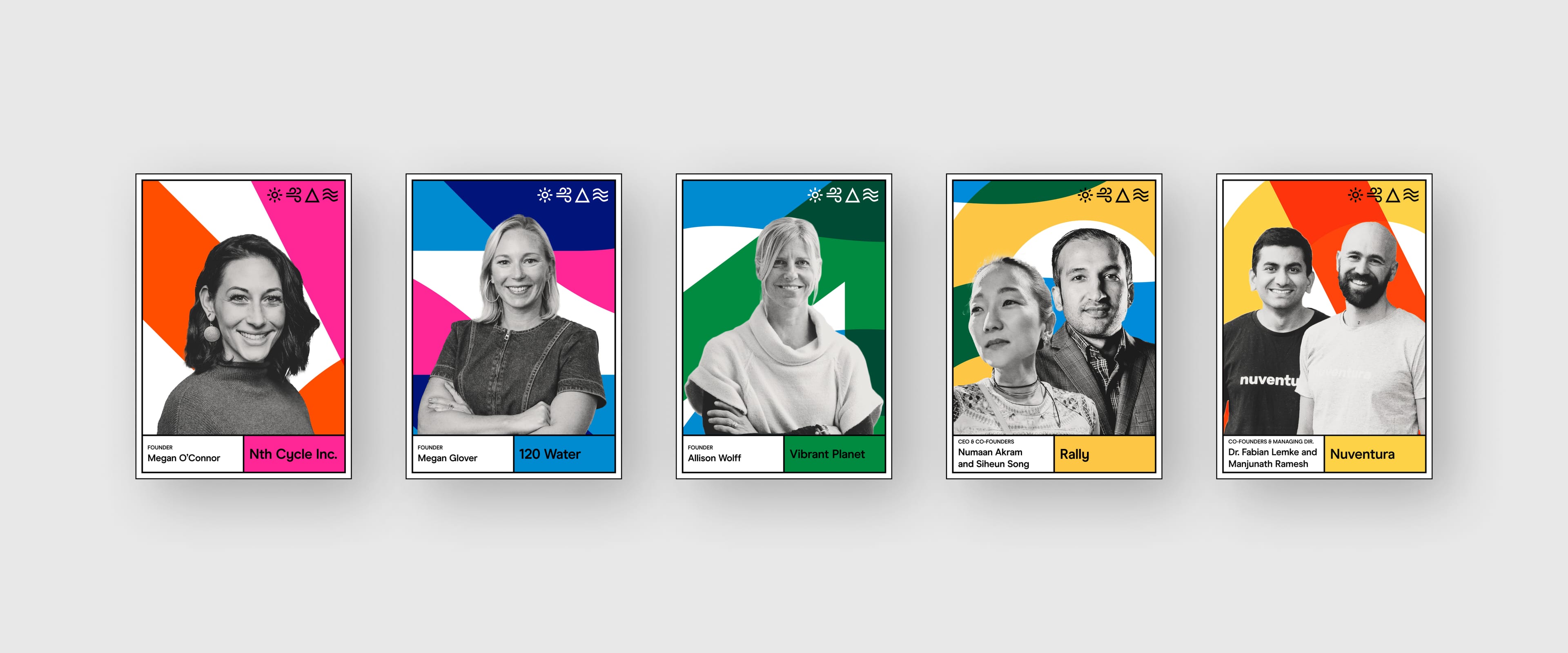 Playful touch
In development, we brought additional playfulness to the design through transition animations and micro-interactions. It was important to us to bring a natural mimetic action to the card movement, which took considerable prototyping to perfect.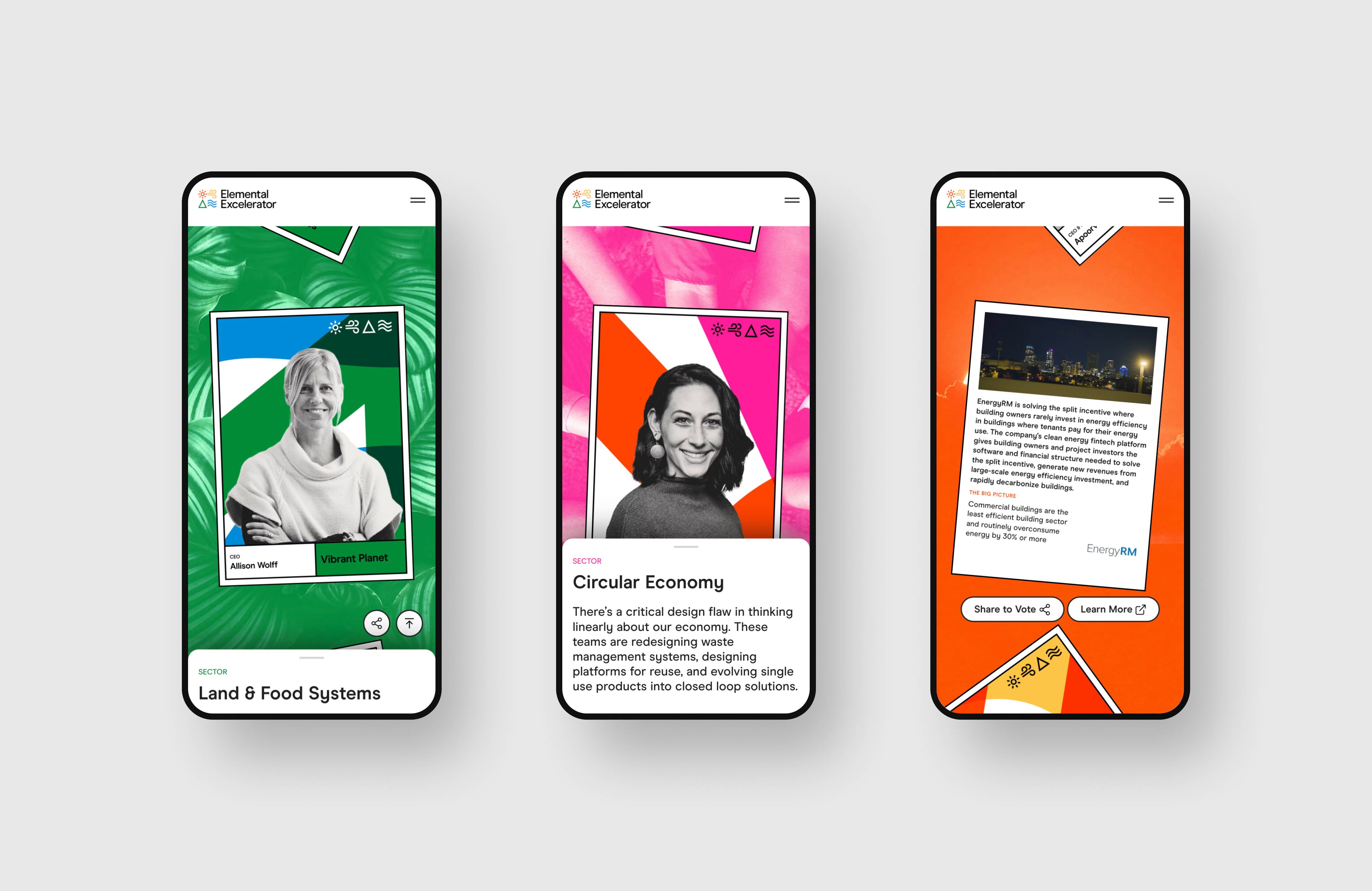 "

What a brilliant experience working with you. Thank you for lending your genius and light, for your continued flexibility, pace and professionalism.

"
Bobby Bailey
Creative Director, Elemental Excelerator
Project Statistics
6,000
Votes cast in the first two weeks
Up Next
Exit Films
Exit Films
Moving pictures from Australasia's best directors
Next Project