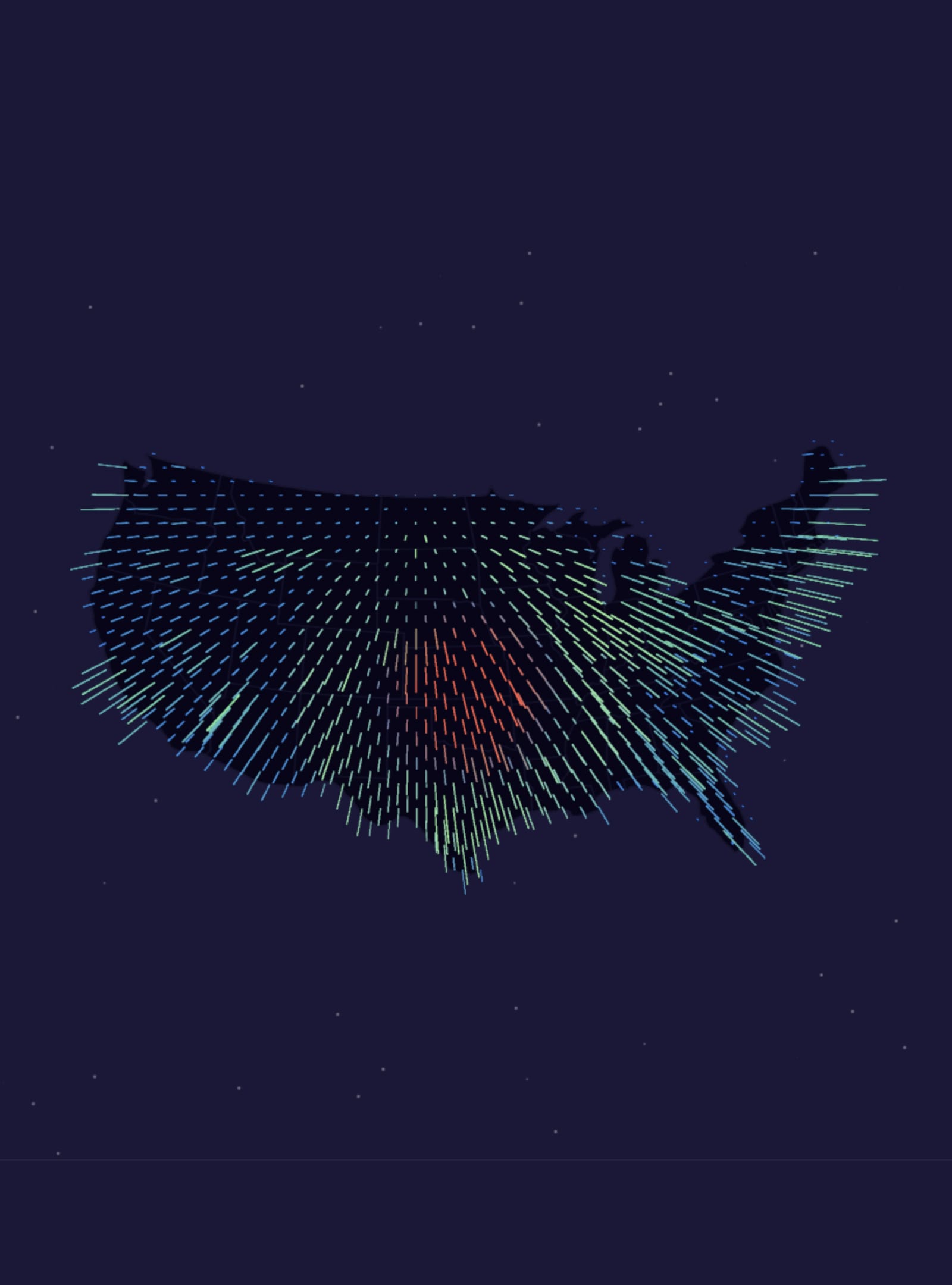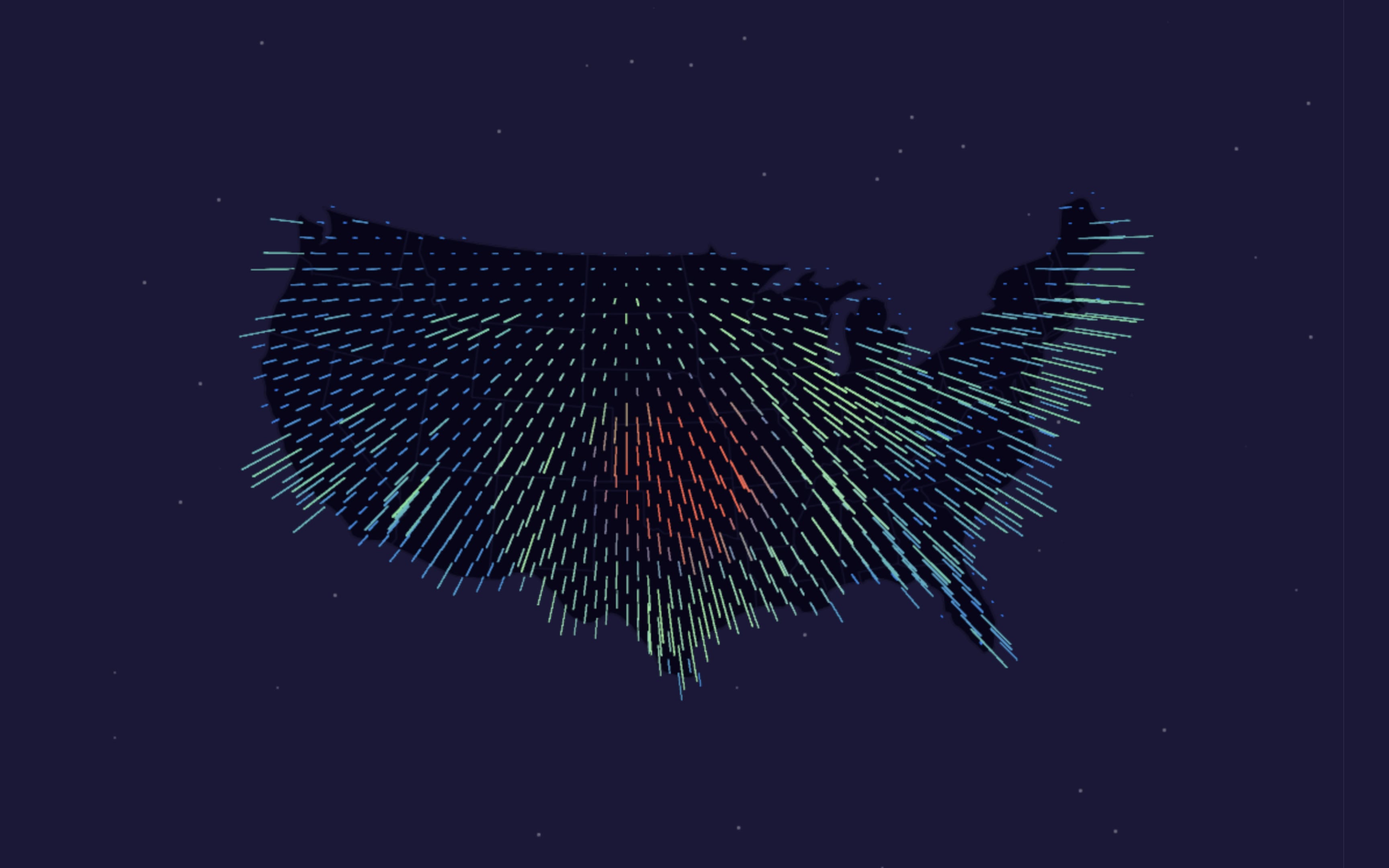 AI antivirus platform that evolves to combat malware
OpenAVN are building the future of online protection.
They have a powerful vision to be the storehouse of knowledge for products against malware; already amassing over 300 terabytes of virus definitions.
Client
Category
Brand + Website
Date
2020
First things first
OpenAVN came to us as a seed stage startup - building a powerful but complex anti-malware product. They'd bootstrapped their branding but now needed a partner to take it to the next level—creating a brand to inspire investors and captivate users.
Our first step was to gain a deep understanding of OpenAVN and their market.
Through stakeholder interviews and desktop research we dove into cybersecurity; analysing OpenAVN's vision, business strategy, technical advantages, and audience needs.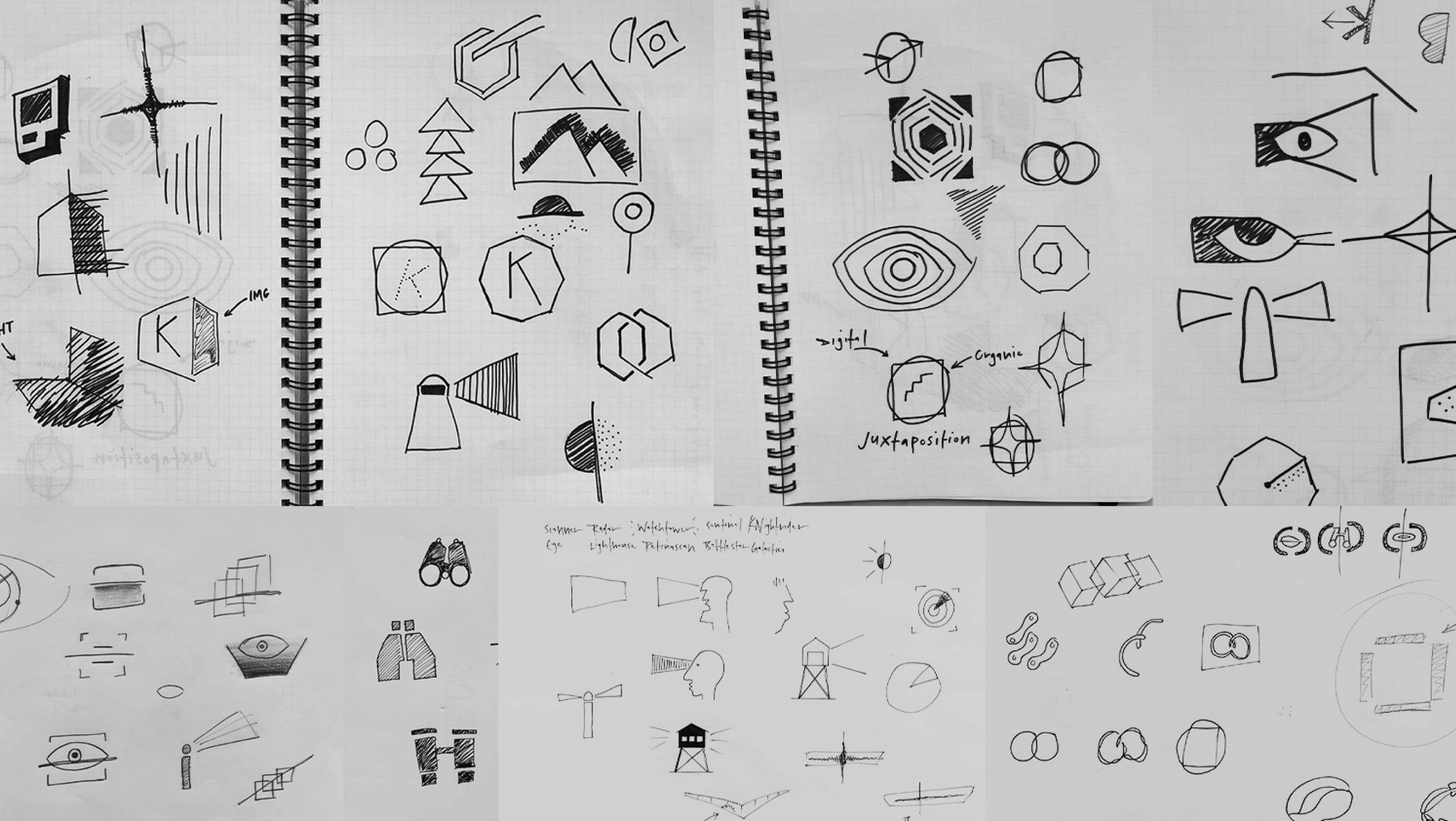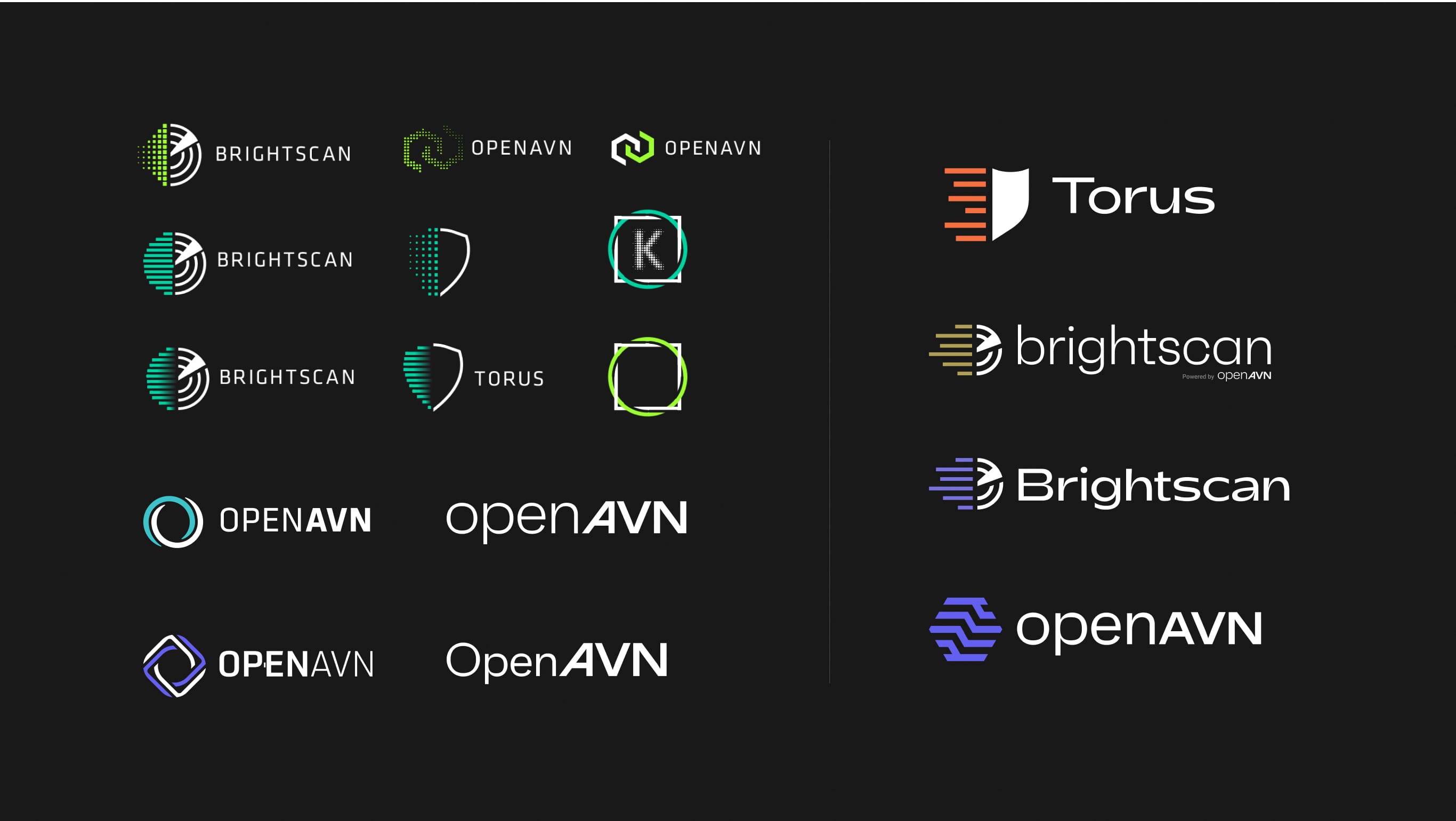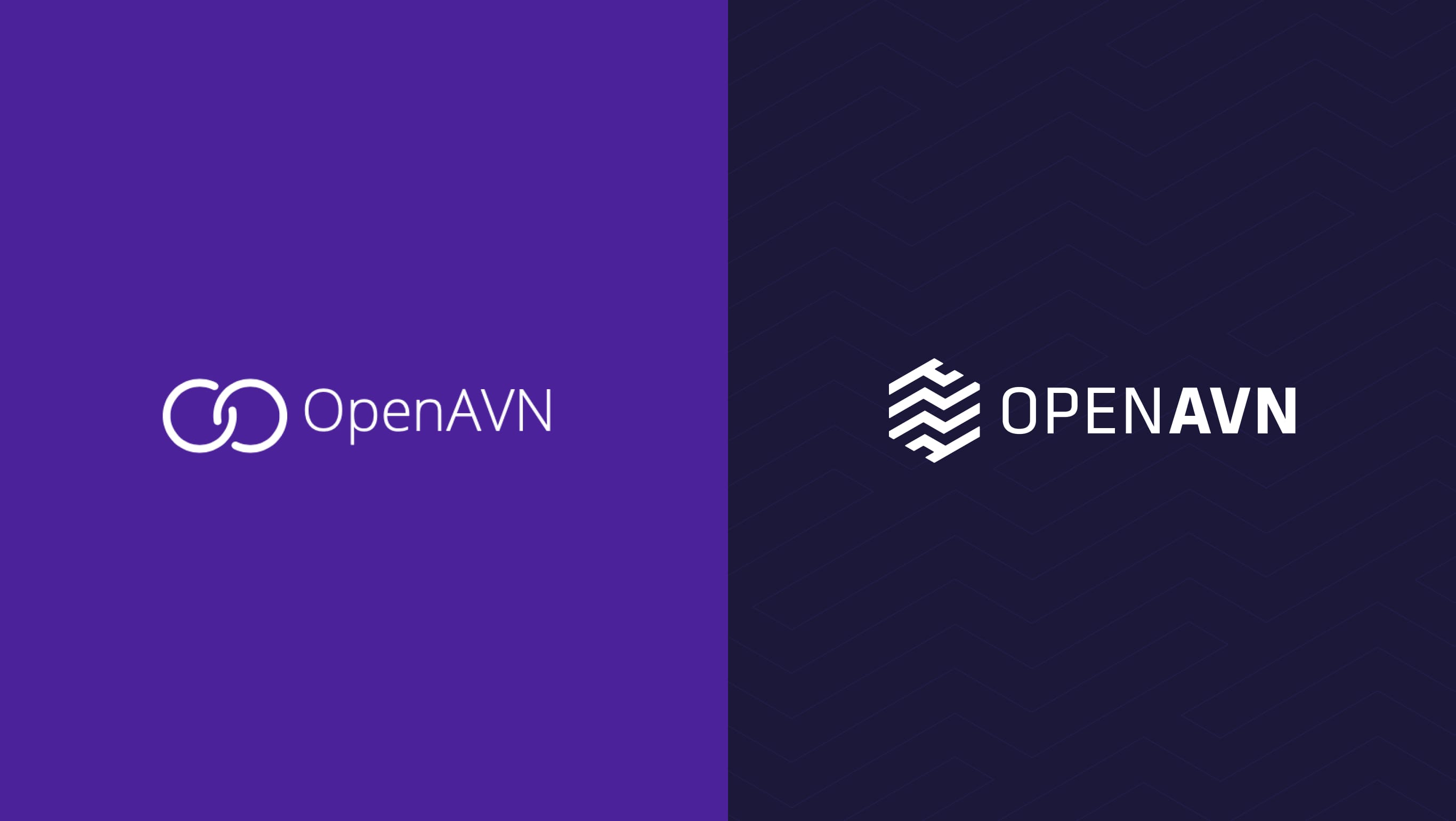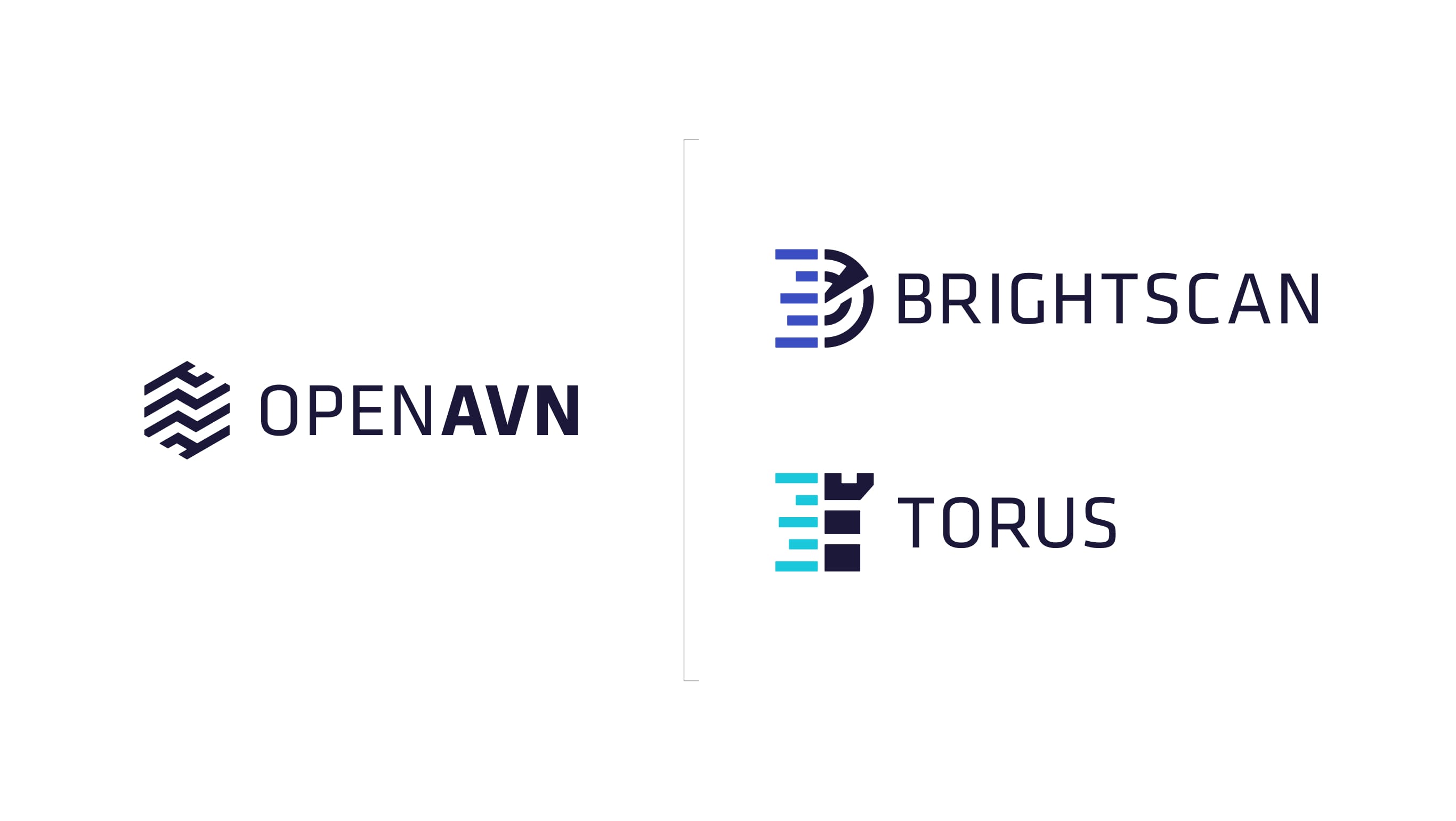 Finding their DNA
In collaborative workshops we surfaced OpenAVN's points of difference and core values.
We laid out the functional benefits that would compel people to trial the products; and the emotional benefits to weave this software into their daily lives.
We wanted new users to feel - "the confidence to operate in an online world".
Product naming
OpenAVN have AI-based nodes around the world that search for new patterns emerging in viruses, allowing them to update for new malware in days not weeks.
We explored hundreds of names, words, and concepts around protection, security, defence and intelligence before zeroing in on the first product – Brightscan, an antivirus app.
Brightscan evokes scanning the horizon for threats, and brightness as intelligence; a process that gets smarter with every scan.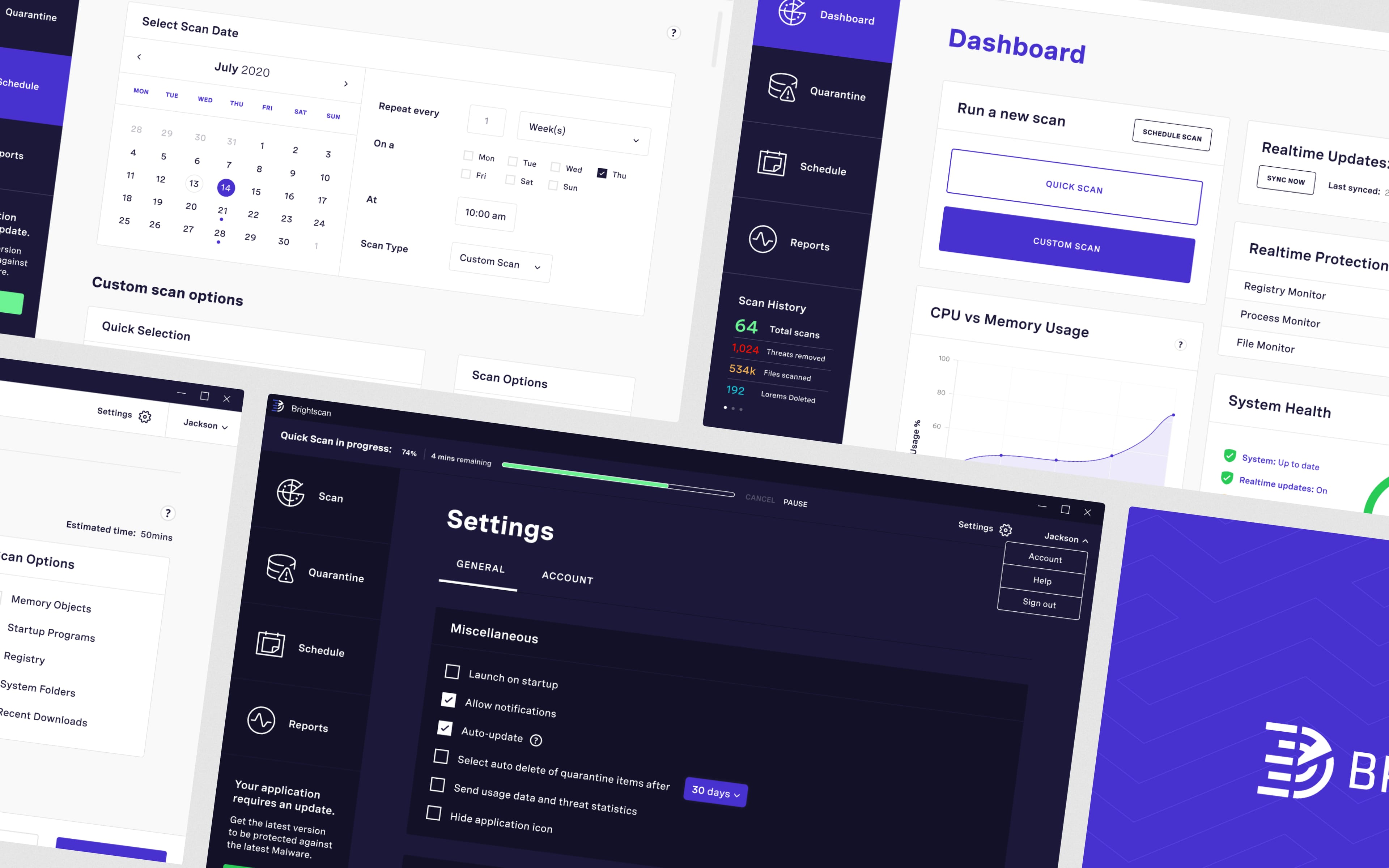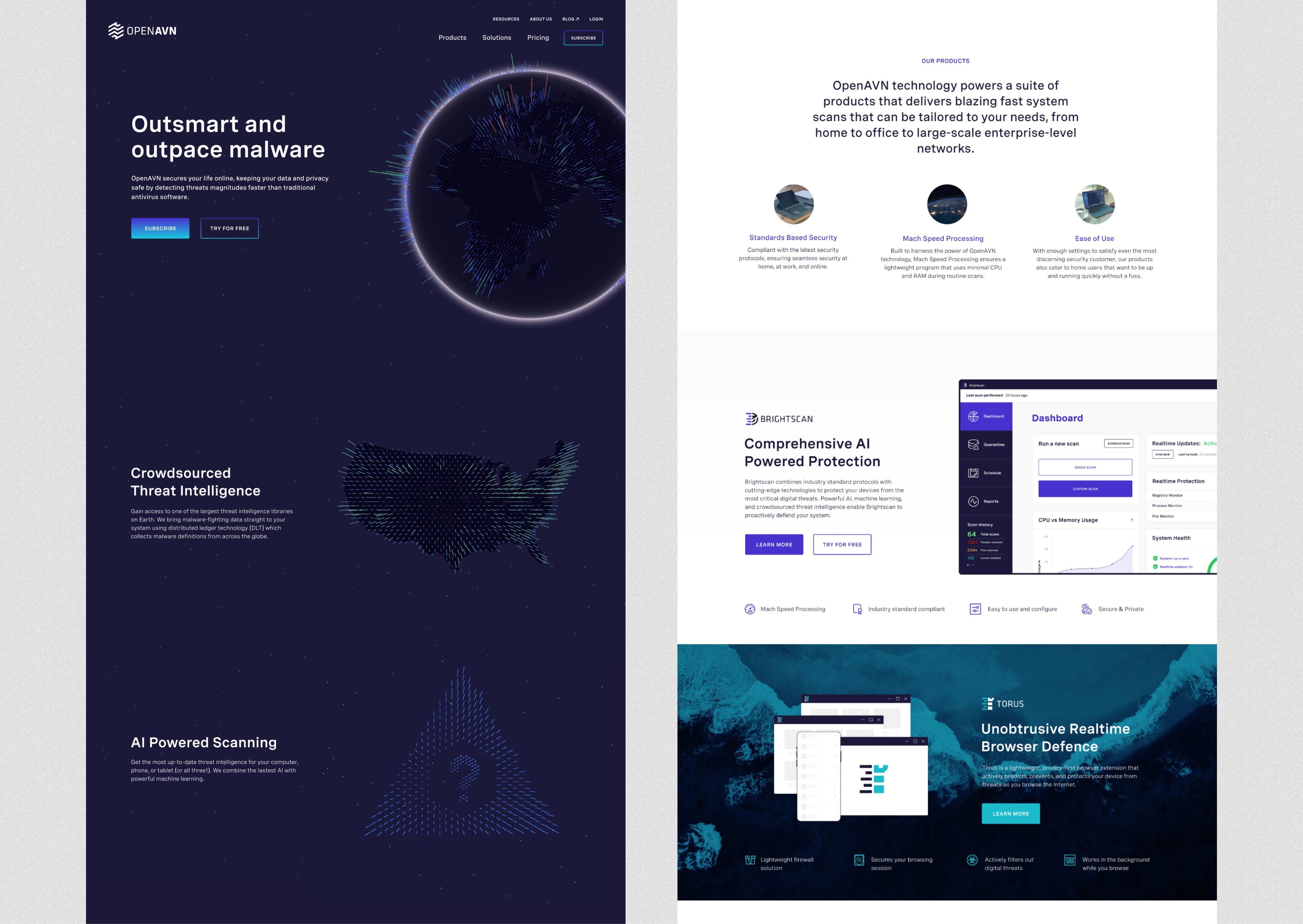 Crafting the brand
The OpenAVN logo has a feeling of active intelligence; we were inspired by ark-like projects such as the Svalbard Seed Vault. It's created from scan lines, echoing the constant analysis of data to find patterns.
We drew inspiration from patterns in nature throughout the graphic elements, reflecting the pattern recognition at the heart of OpenAVN.
And we chose a deep blue for the master brand to feel established but which can house different products underneath it - with their own lighter, friendlier palettes.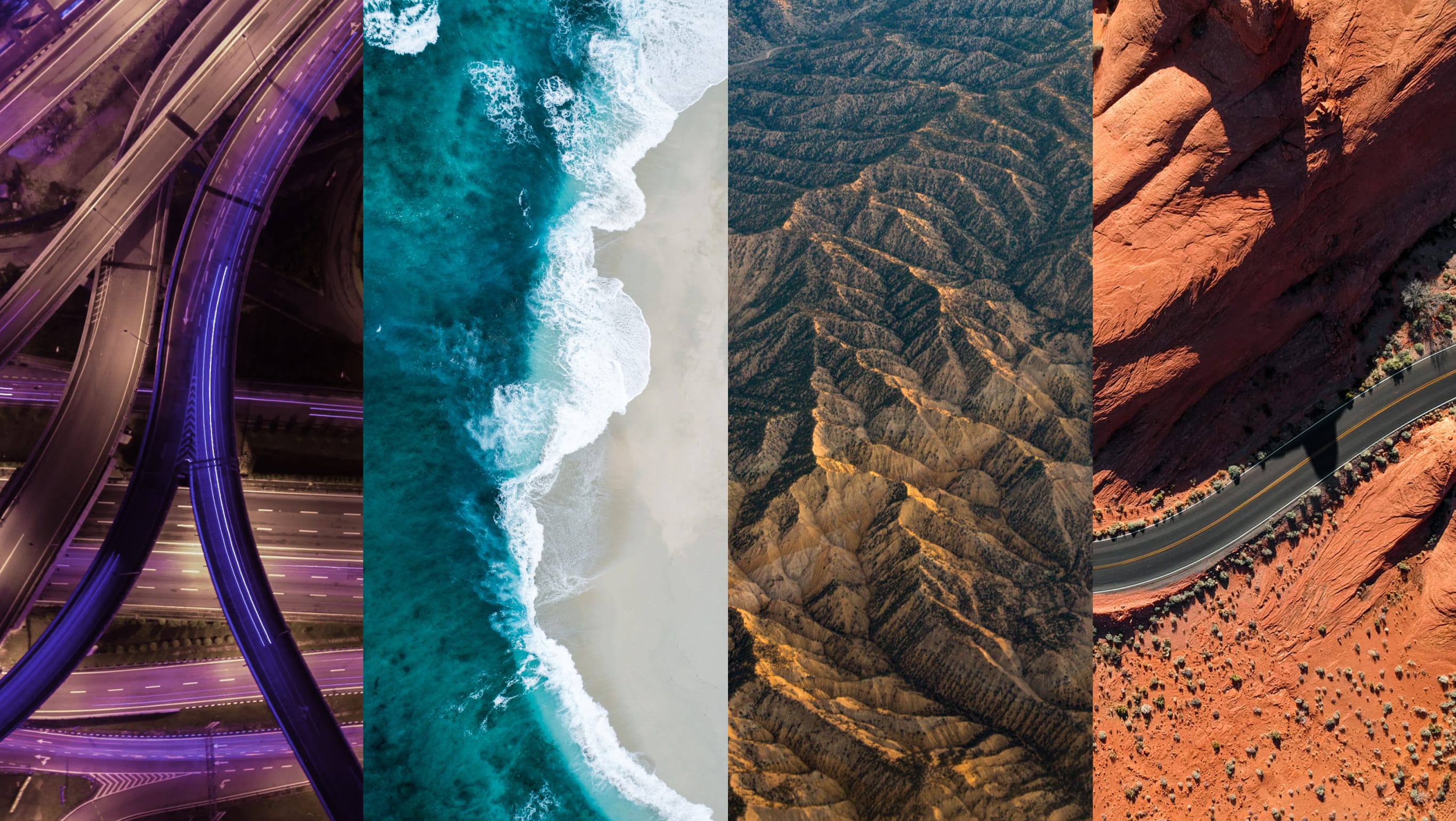 Site design
Antivirus websites are crowded with generic visuals – stock photography, connected dots, bright red shields, and bug shapes. OpenAVN wanted their site to tell a unique and visual story in this busy market, to cut through buzzwords, and show how they are harnessing new technology to vastly improve the speed of response to malware.
We needed to find a great balance of introducing the master brand of OpenAVN, at the same time as debuting their products, Brightscan and Torus – so we designed each product section to have its own feeling while living harmoniously within the rest of the site.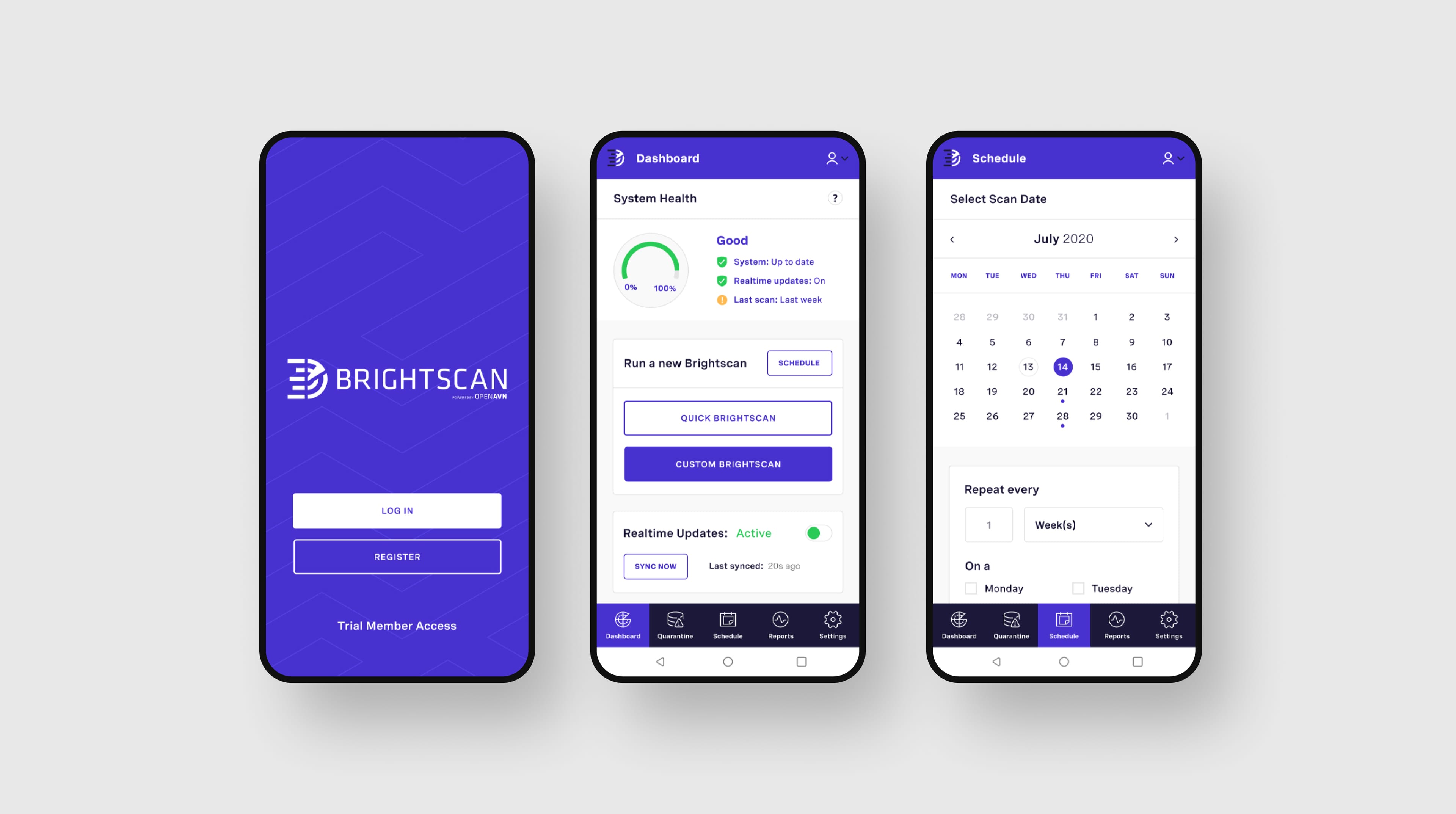 Site development
The site is built on CraftCMS, an API-driven CMS which provides a beautiful experience for both developers and content editors. Employing a modular design system, the site is flexible and easily updatable – allowing it to grow along with OpenAVN's ambitious product roadmap. Our fluid approach to responsive ensures an ideal reading experience for visitors, whatever their screen size.
Interactive touches are employed throughout the site to engage and excite – the WebGL homepage experience shows endpoint threats around the world being identified and instantly contained, while an SVG animation used as a background pattern takes the brand's logo shapes and sends "data" through it in animated bursts.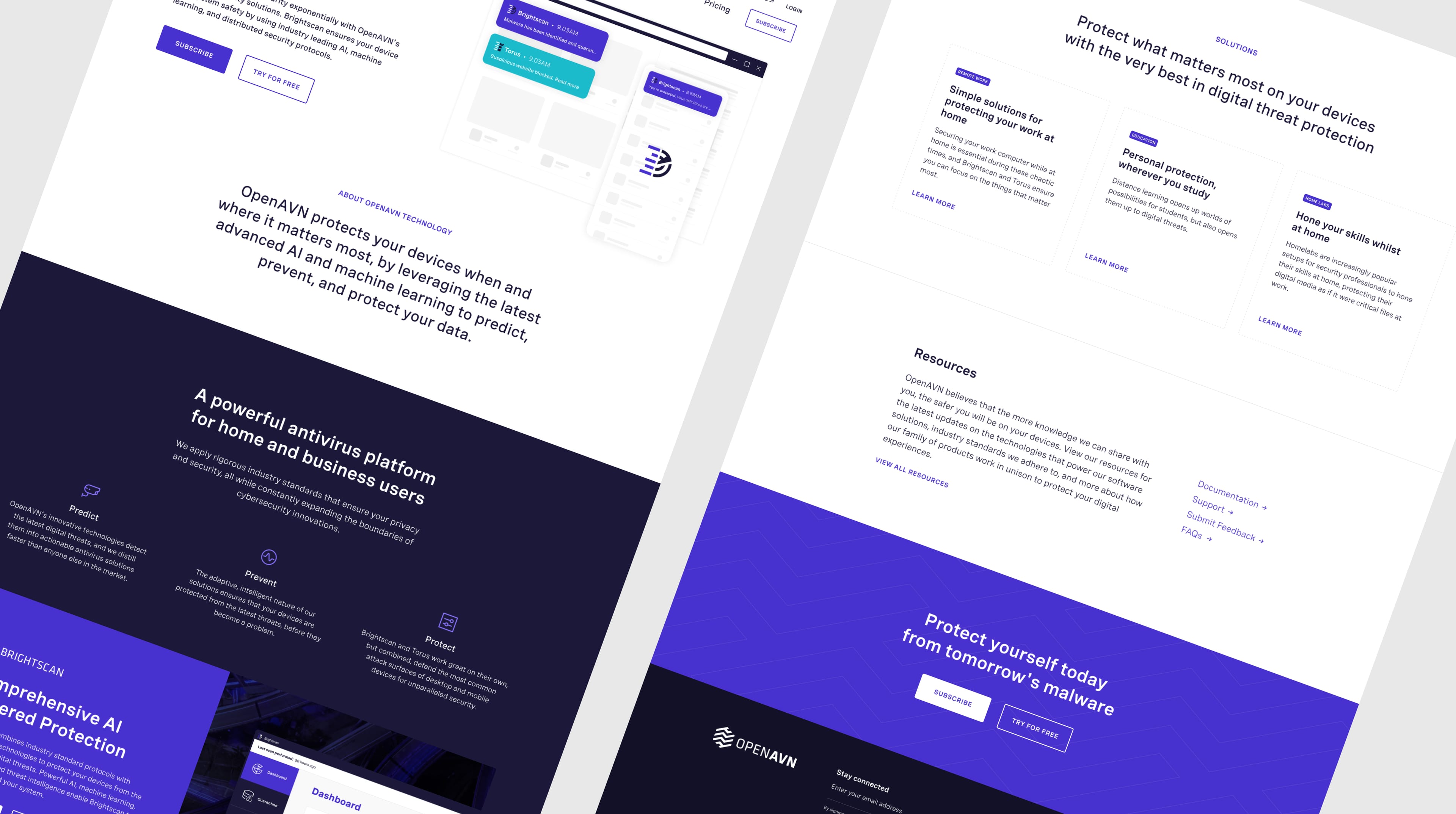 Product design
Our design team worked alongside OpenAVN's product team to ensure their brand would be expressed where users interact with it the most – in their products. We co-designed the Brightscan and Torus interfaces with striking, bold colours and clean layouts to provide at-a-glance clarity on users' device status. With OpenAVN everything happens powerfully in the background; so we wanted people to feel visually reassured that their devices are secured, at all times.
"

It was our No.1 priority to storytell our #cybersecurity vision in the simplest yet creative way. Thanks to Gladeye for bringing our vision to life and beyond!

"
Harish Prasanna
CEO & Founder, OpenAVN
Project Awards
CSS Design Awards
Special Kudos, Innovation, UI Design
Up Next
2degrees
Orcon - App
Putting your ISP at the heart of your digital life
Next Project