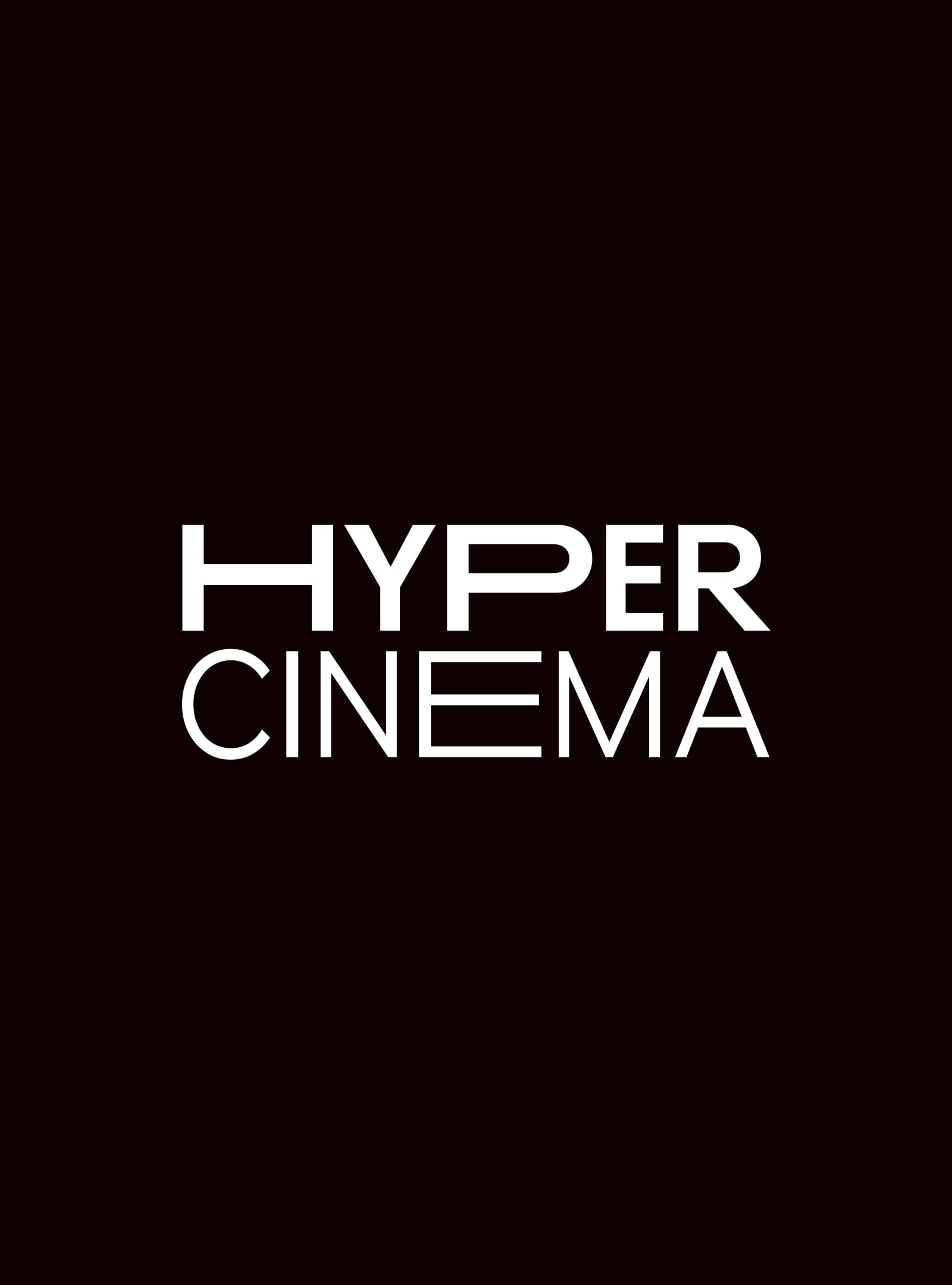 HyperCinema: The AI-Powered Storytelling Platform
HyperCinema is a groundbreaking entertainment and brand activation venture from Gladeye. The HyperCinema Engine blends storytelling with cutting-edge generative AI to create highly-personalised immersive experiences which make the viewer the star of every show.
Client
Category
Experiential
Date
2023 - ∞
The Origin Story
In late 2022, we were experimenting with generative AI platforms and realised the storytelling capabilities of LLMs. We'd given ChatGPT3 a few details about Tarver Graham (Gladeye's Founder) and it spun an intricate narrative of him as a brave guerrilla jungle fighter.
It was emotive, engaging, and surprisingly convincing. We realised that being able to generate a hyper-personalised narrative, then have that narrative generate imagery and sound; creates a brand new art form.
Imagine having the power to step inside your favourite show and interact with it. What if you could influence a movie's plot or outcomes based on real-time decisions? HyperCinema is beginning to make that possible.
We saw the potential of HyperCinema to be more than a single experience. It's a platform for telling an infinite number of stories in any creative world you can imagine. But the platform needed a proof-of-concept, a showcase to focus our build and test the market.
Entering the Multiverse
We conceived of "Enter the Multiverse", the first HyperCinema show, staged in a pop-up format for a 6 week season in Auckland, New Zealand. Through a series of milestones, we built the creative experience and the deep technical architecture to power it.
Codenames "Te Kuiti", "Hamilton", and eventually "West-End!" saw half of Gladeye's agency become product team; creating the brand, venue design, back-end platform and API, workers to control the various generators, Cubes and sockets, Game and Merch UI, and more.
Our creative and technical teams collaborated alongside Dr Miles Gregory, who co-created the enormously successful Pop-Up Globe in Australasia, a full-scale replica of Shakespeare's theatre which sold over 750,000 tickets; plus Technical Lead Gareth Hordyk (ex. Henson Creature Shop) and our friends at P22 Studio.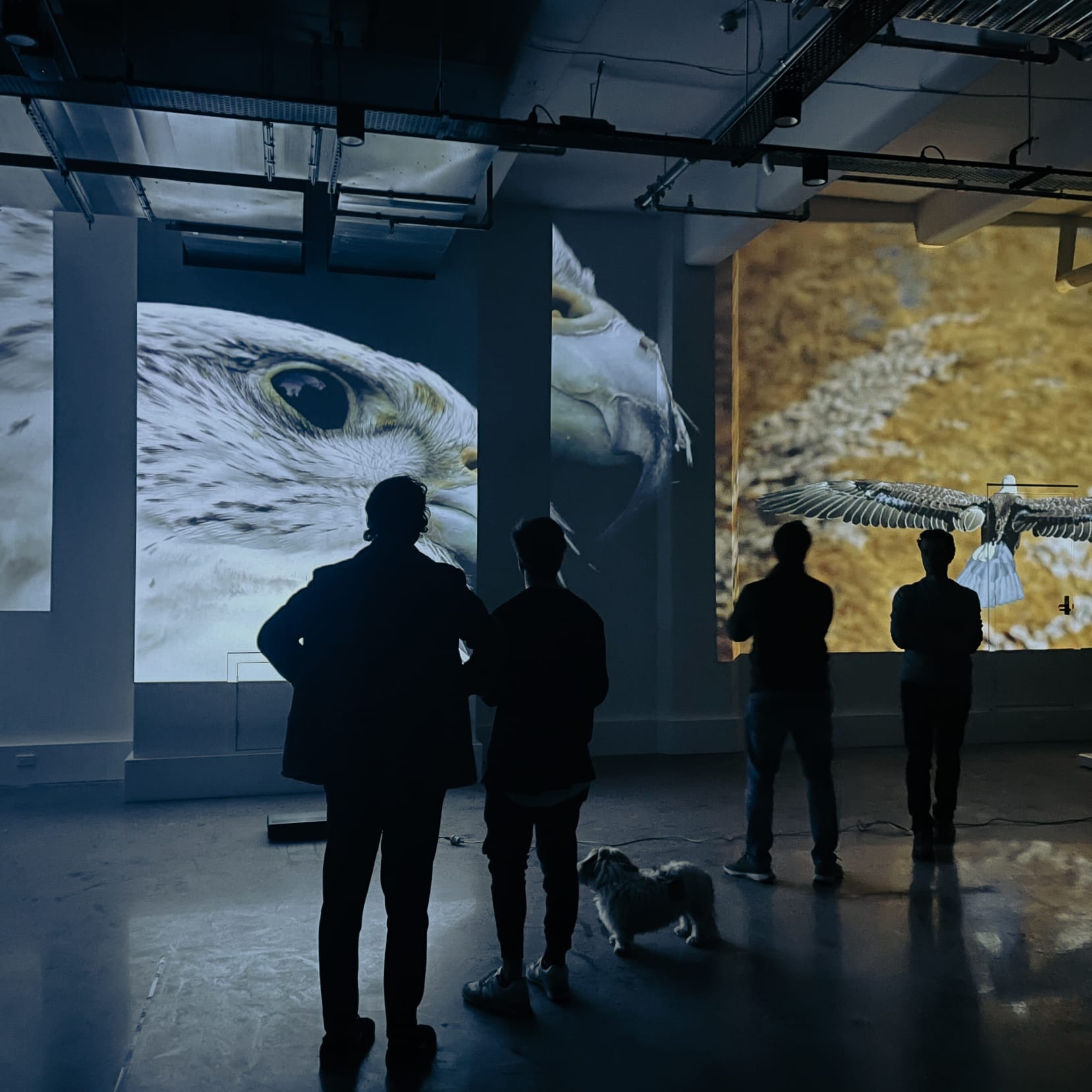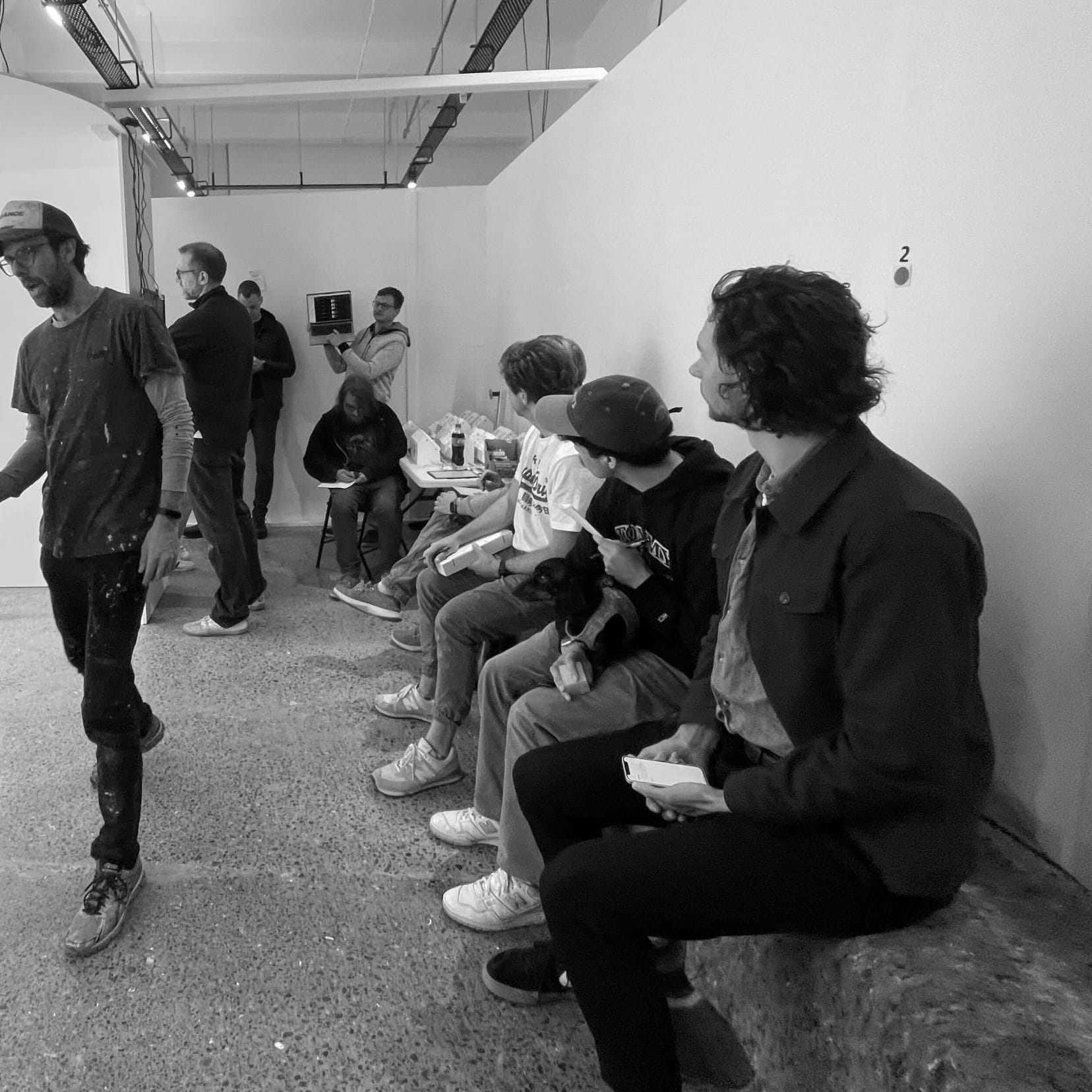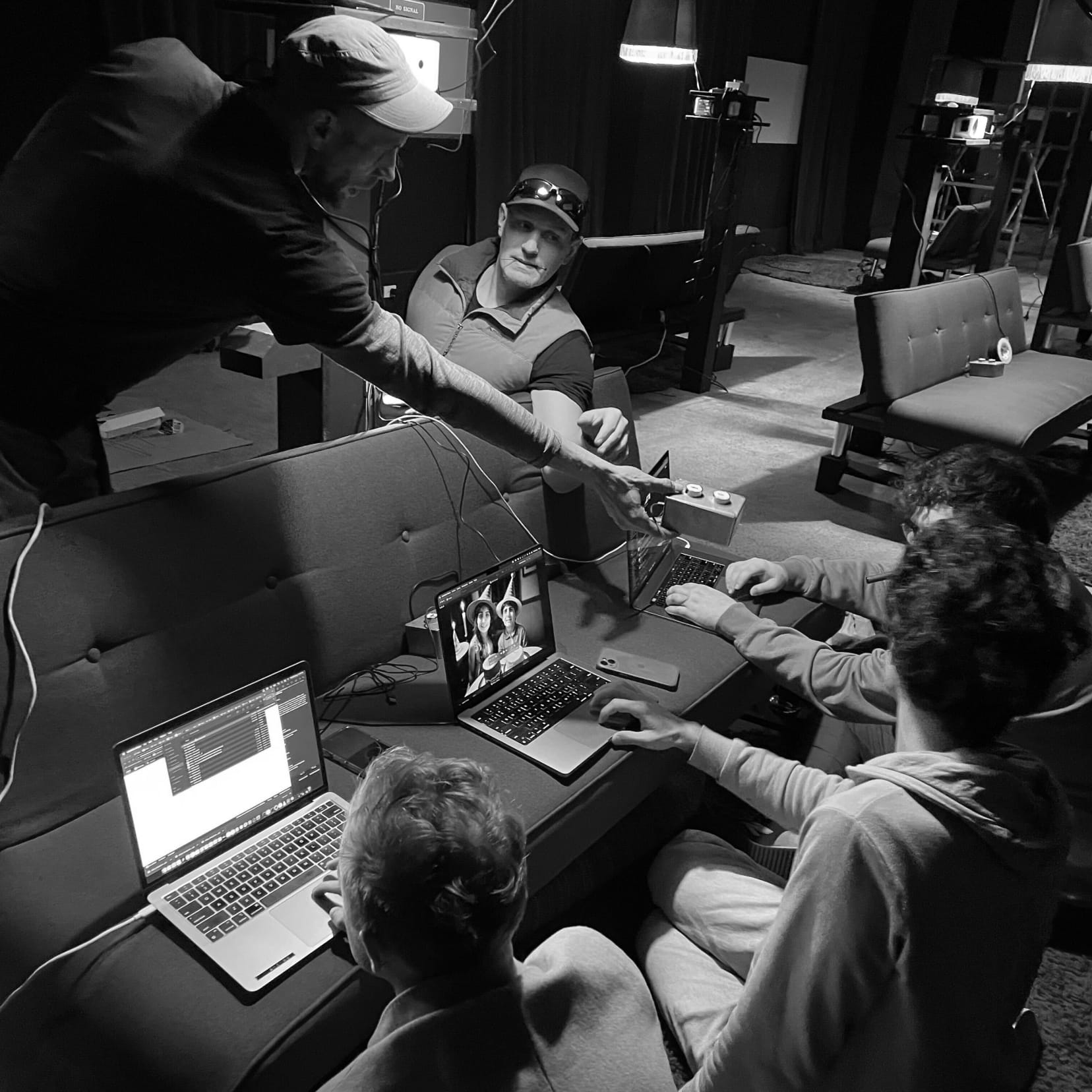 HyperCinema Auckland Unleashed
We leased a historic space in Auckland, and transformed it into a sleek HyperCinema lobby, "Cube" personality capture area, and three unique experience spaces - "The Ethereal Chamber", "The Gallery", and "The Cinema".
Heroes (ticket-holders) were welcomed into the HyperCinema lobby… Golden-Age Cinema meets Apple Store. There they are given a Cube - an RFID-enabled resin cube which stores their personality throughout and then purges their data on exit.
Entering a photo booth they are captured from several angles; using a proprietary process alongside PhotoRoom to generate a massive array of simulated photos - a virtual photo album of them which trains a Stable Diffusion model.
They then play "The Game" a series of fun touchscreen questions which tailors their experience - generating unique, often hilarious plotlines and narrations.
Some powerful (and impressively fast) global compute later and their first HyperCinema journey is ready to go.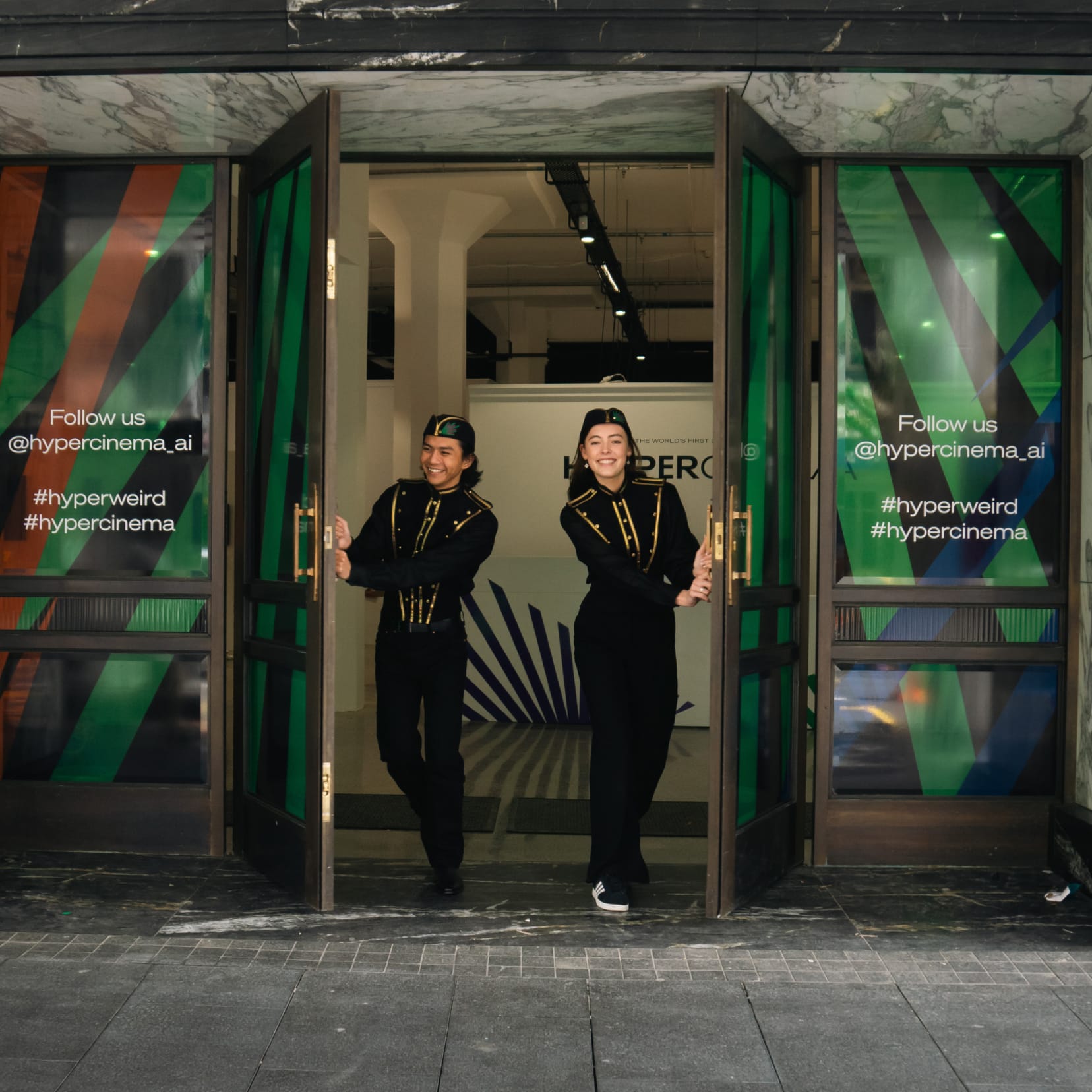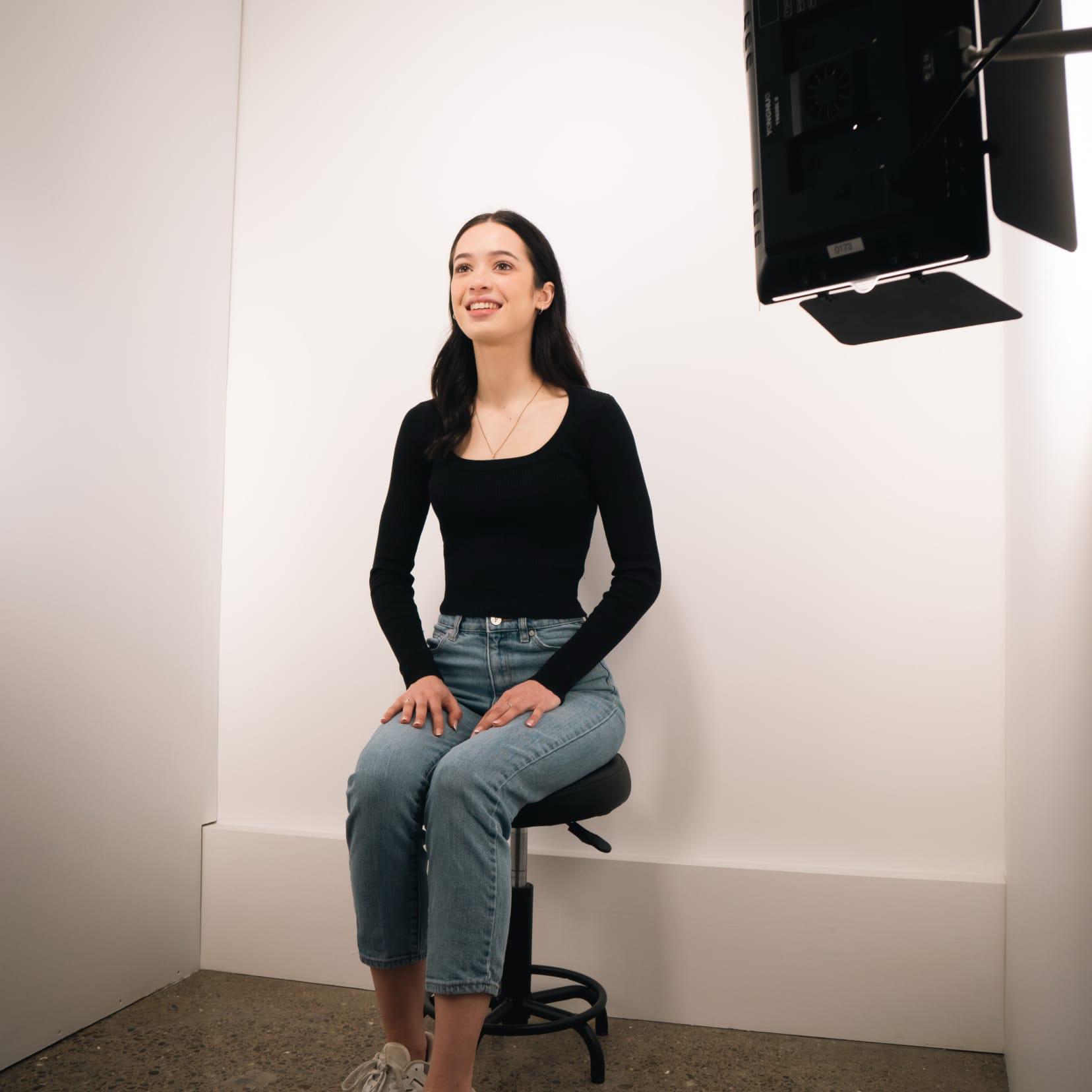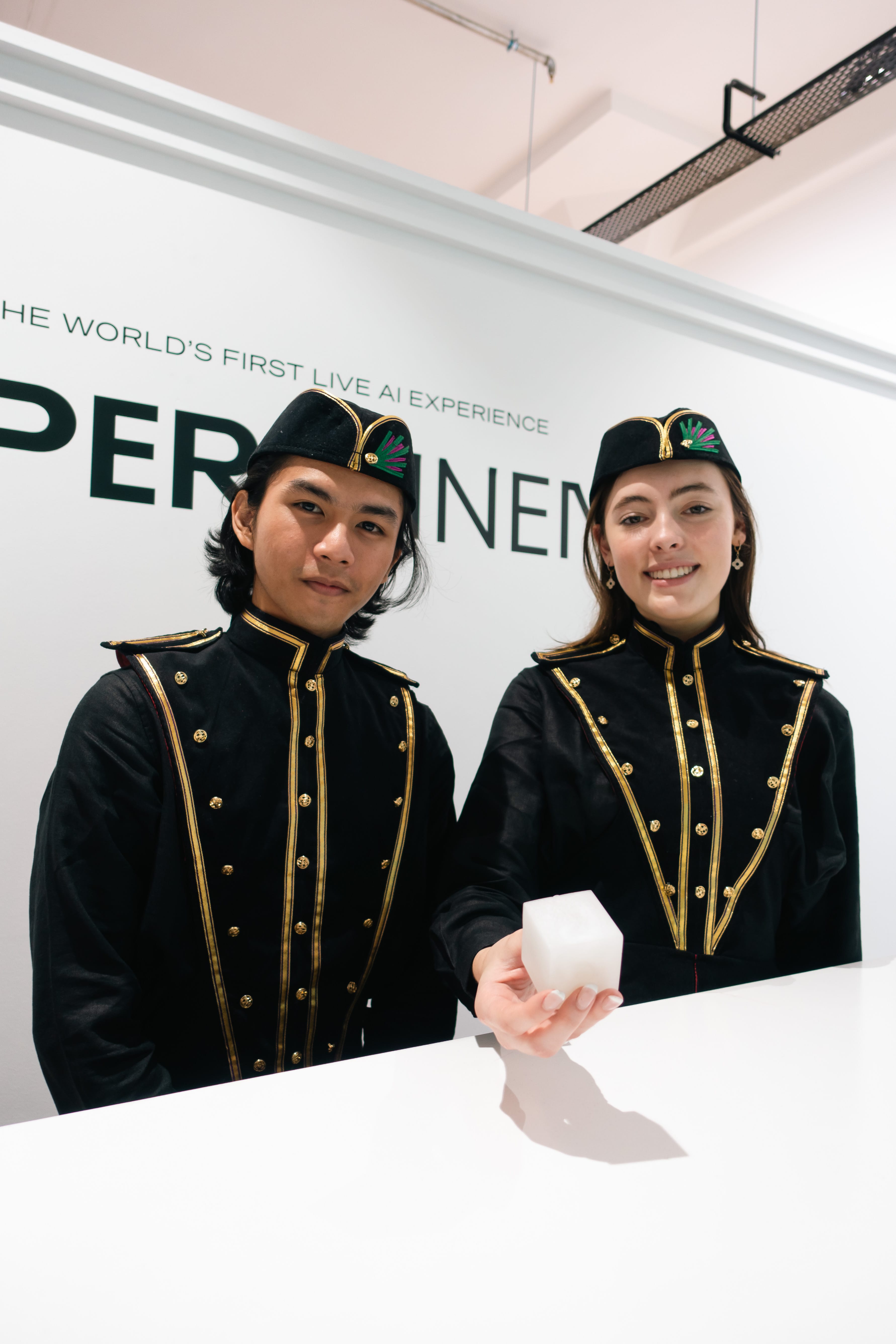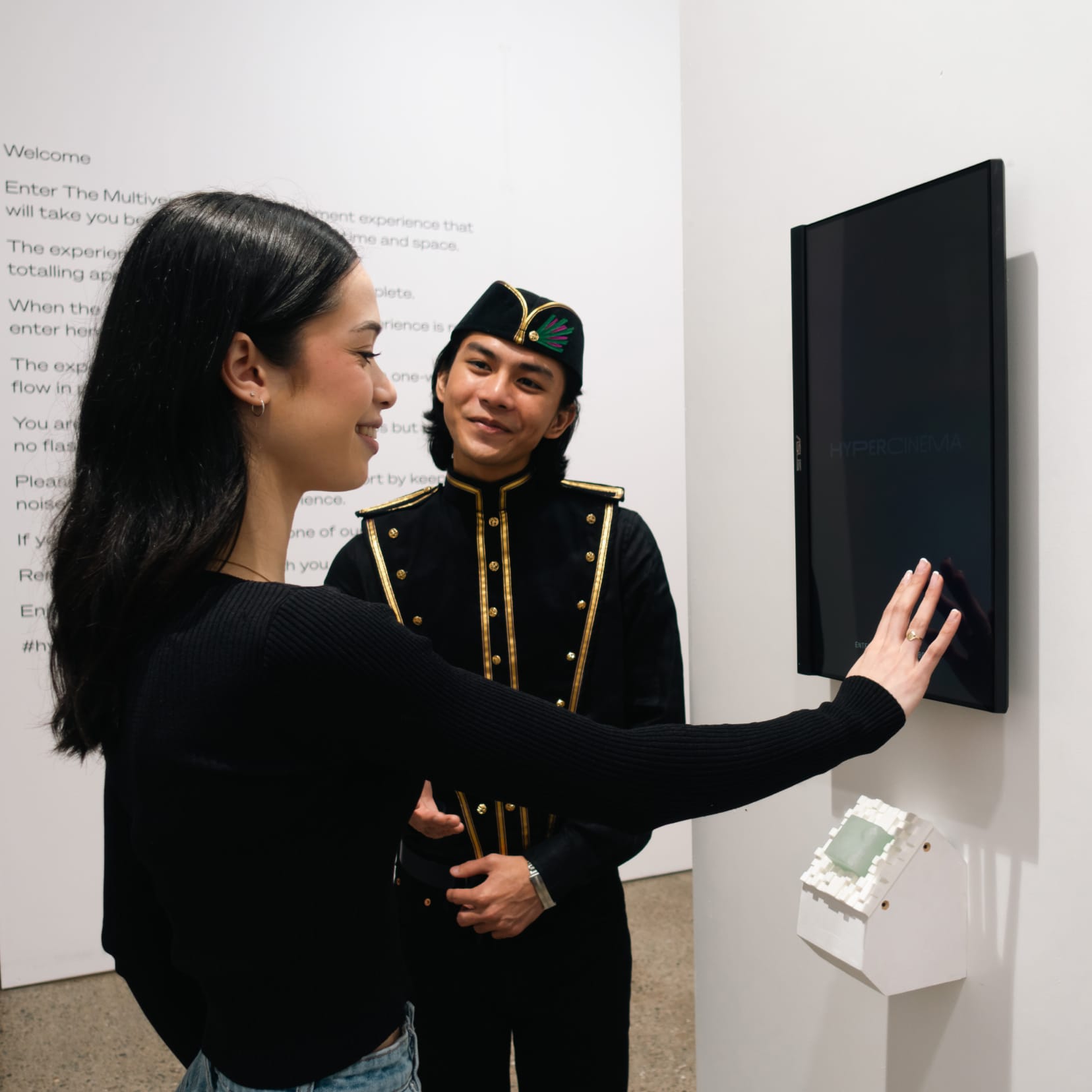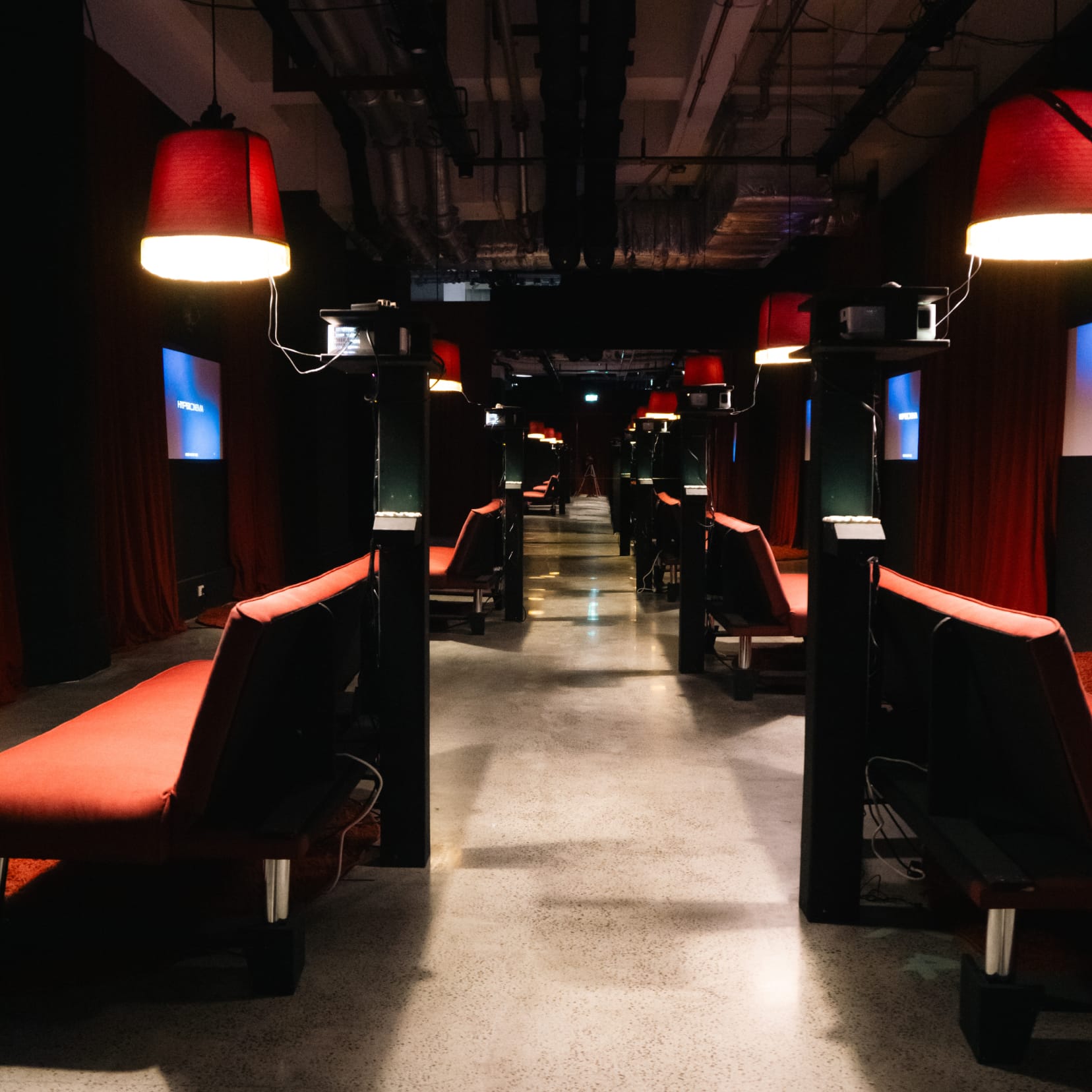 Through the Looking Glass
HyperCinema Auckland blended multiple AI, art, and filmmaking techniques to create a series narrative experiences for each Hero…
Inside the "Ethereal Chamber" were psychedelic projections of humanity's alternate futures - arid desert wastelands, pulsing cyberpunk cities or luminescent underwater kingdoms. Animated prompt travelling blends in fascinating ways between scenes.
Then onto the "Gallery", an ultra-'grammable art space where the Heroes browsed hi-res stills of themselves in epic moments - WW1, Burning Man, The Old West, Pirate Shipwrecks and Boxing Rings. From illustrative styles to eerily accurate photography; and next to each image. digital wall labels with fascinatingly weird stories of these alternate lives.
Finally in the "Cinema", luxury mini-theatres showed a series of Documentaries telling Heroes' Multiverse stories… The movies they starred in, their personal scandals, family dramas, and incredible legacies - uniquely generated for that person and featuring them inside the videos, plus an interview with their future adult grandchild.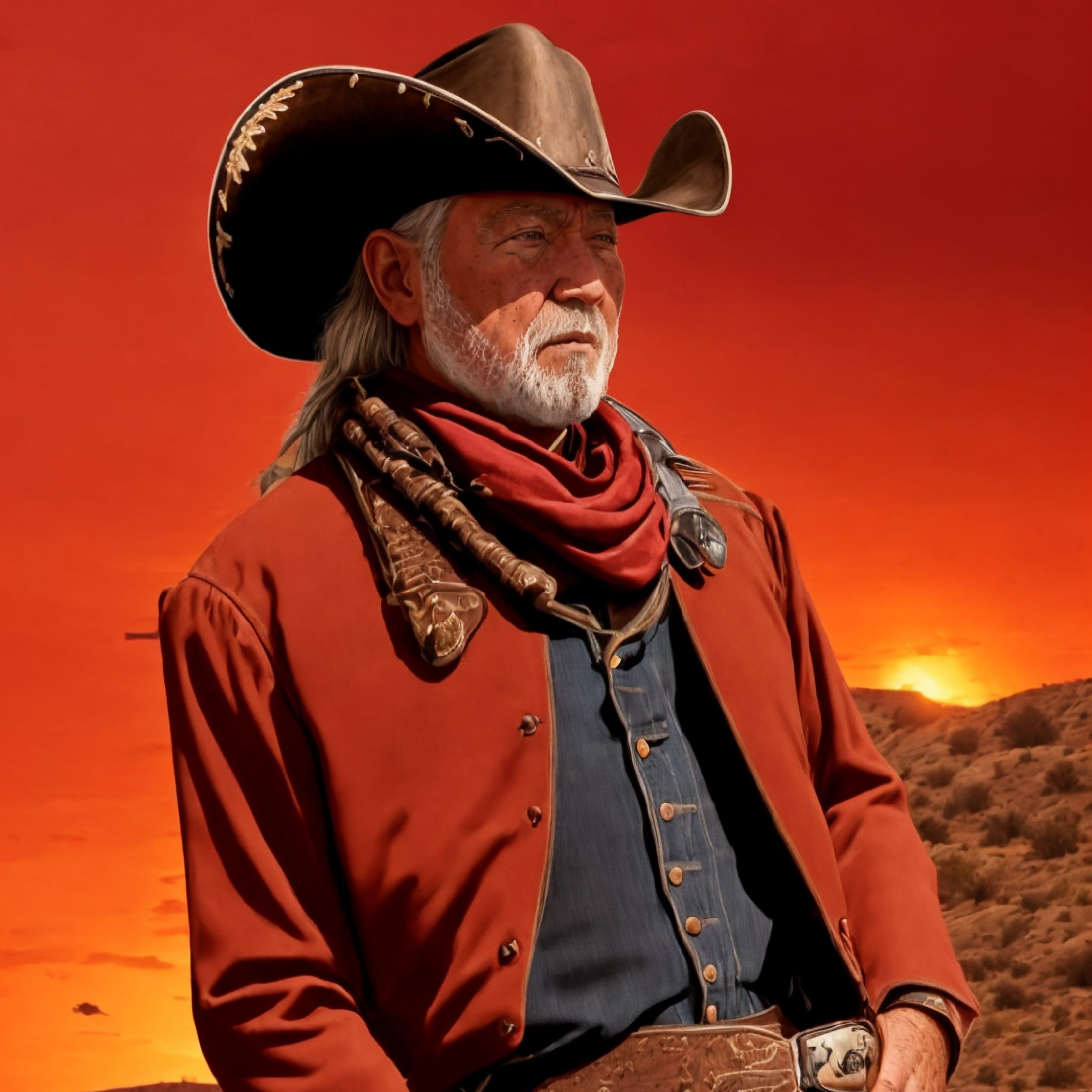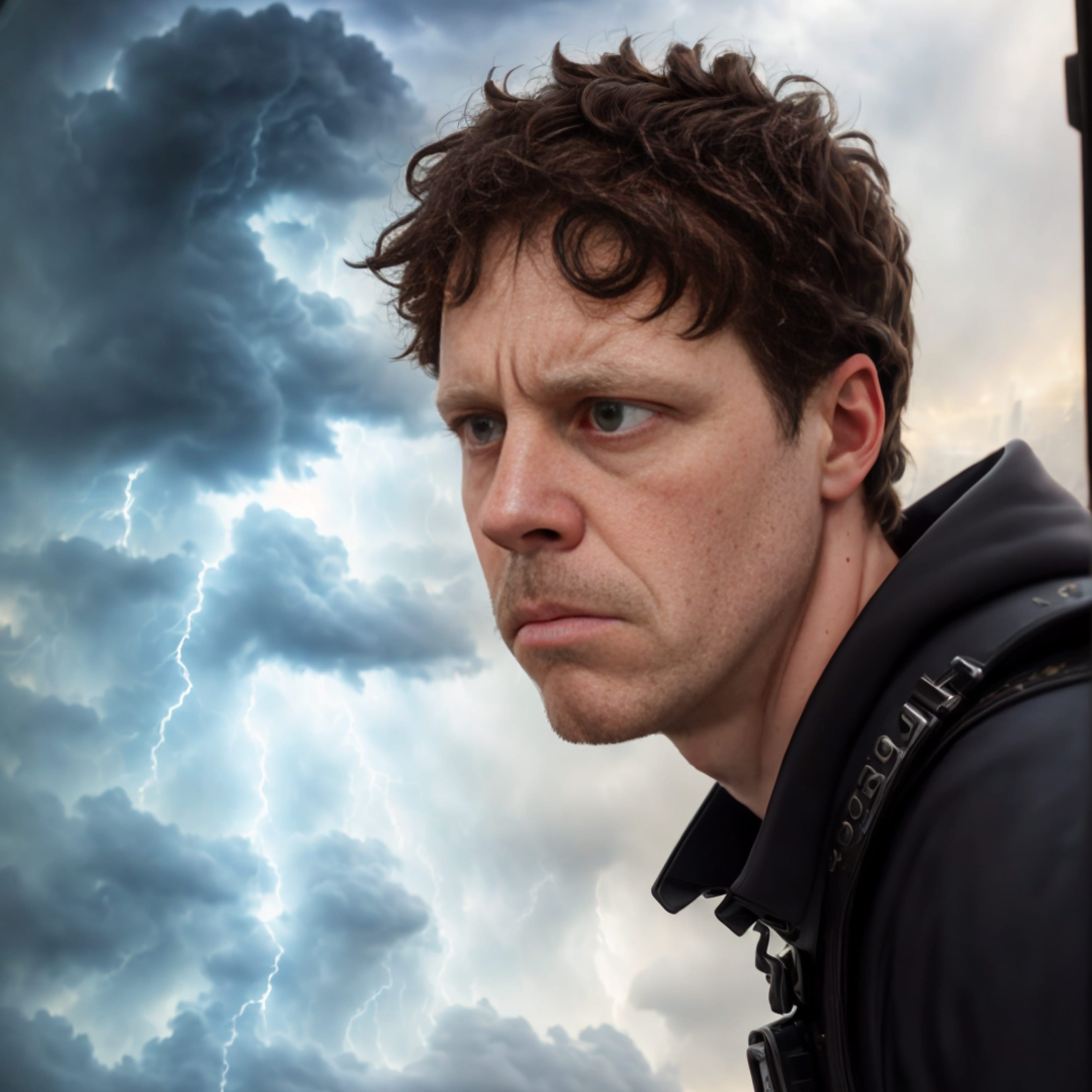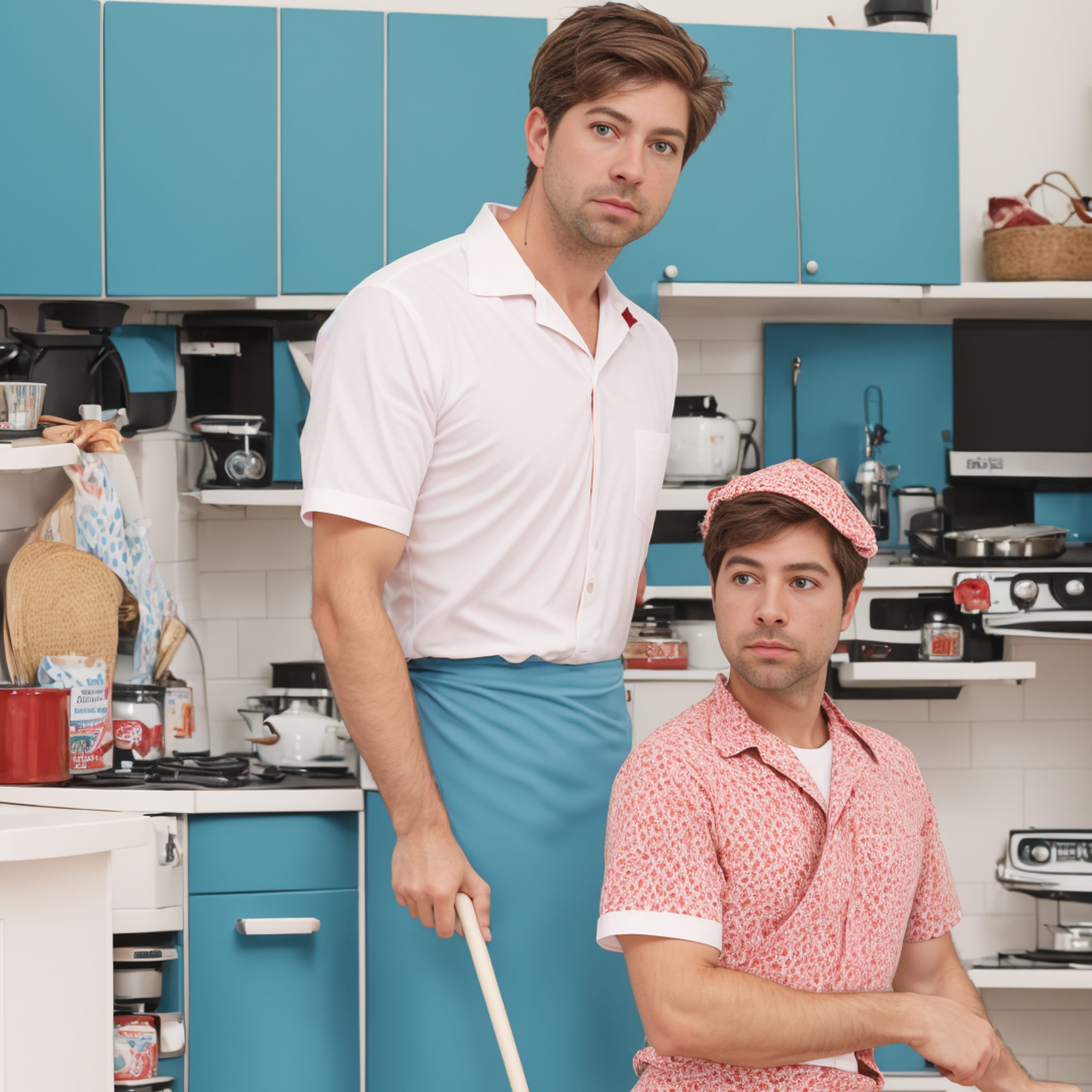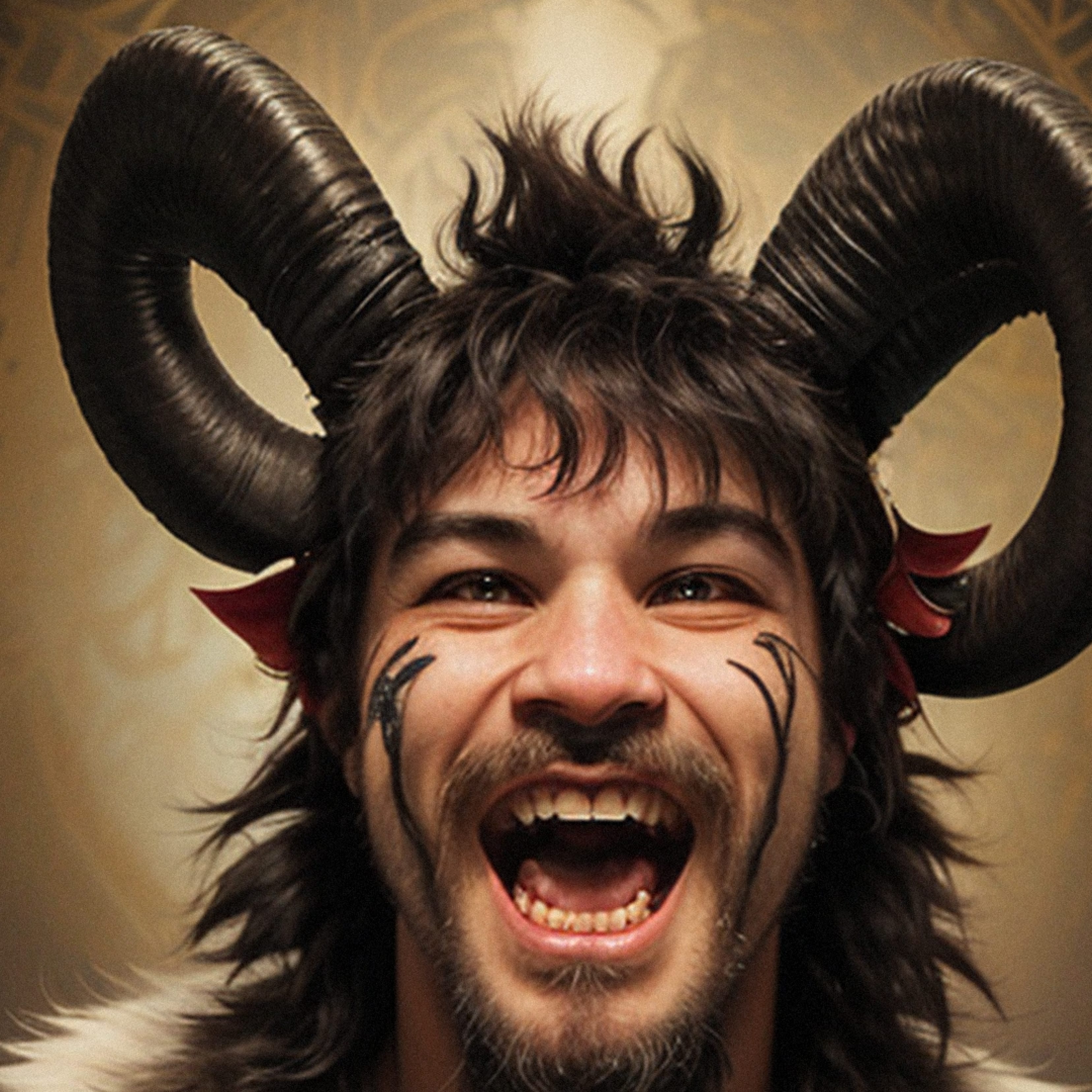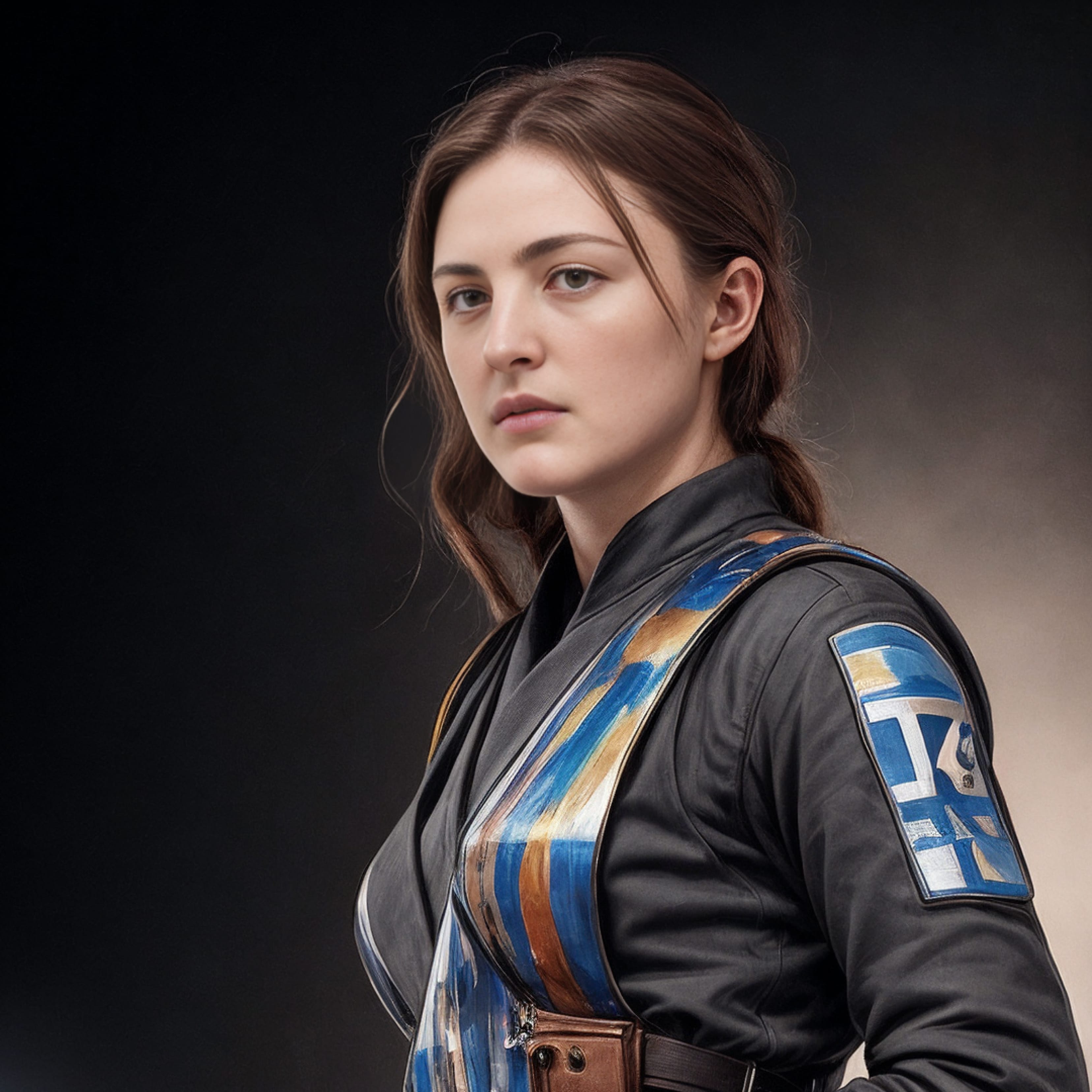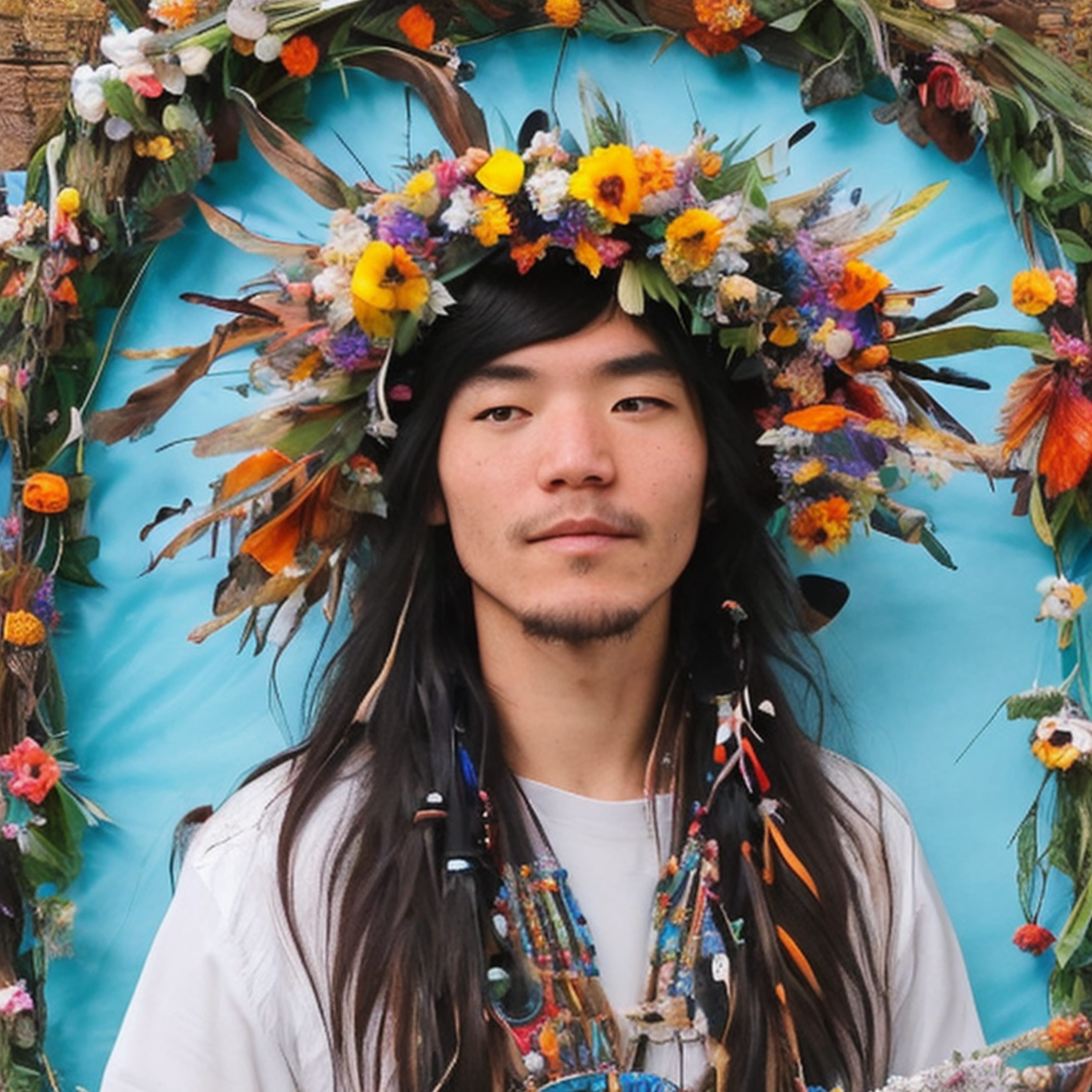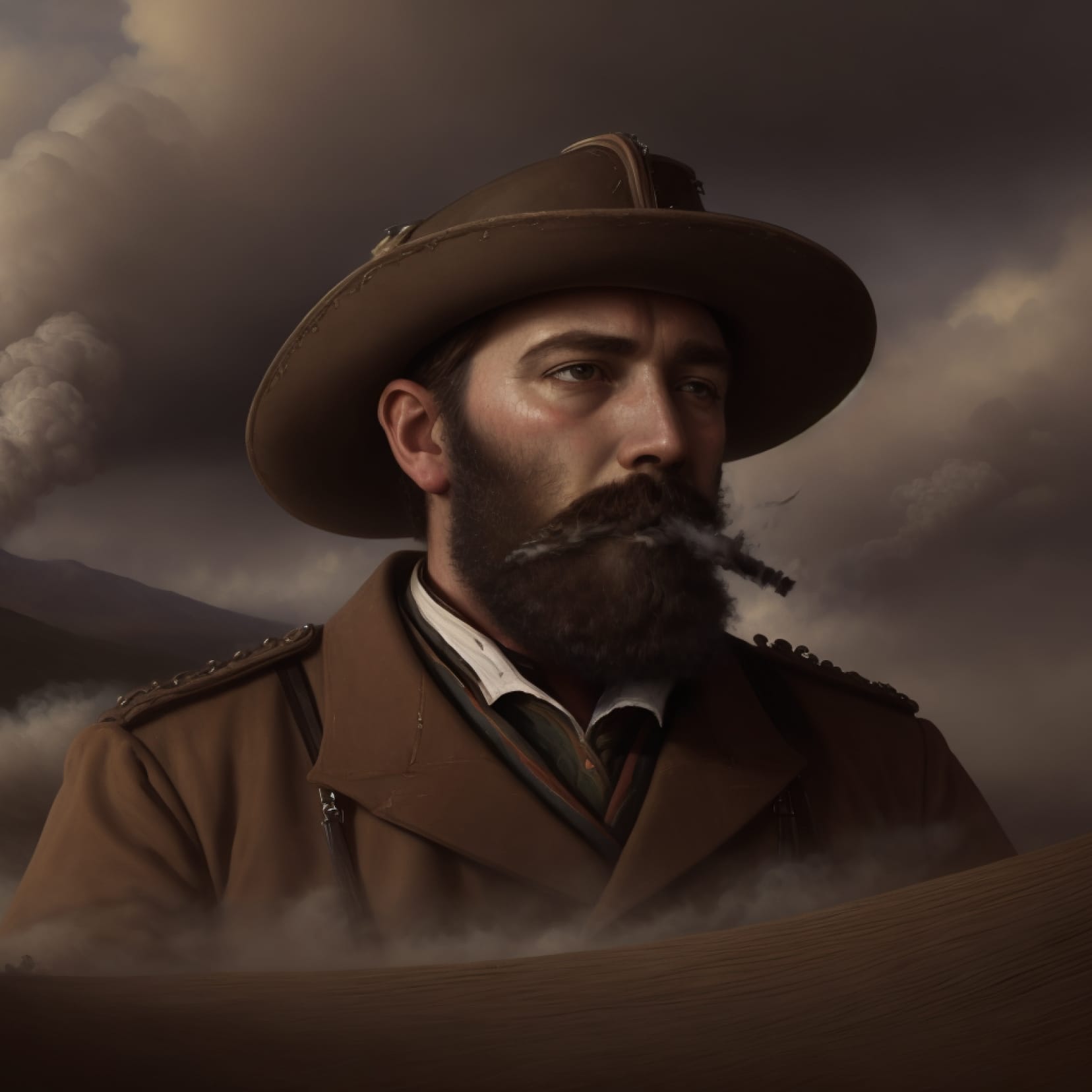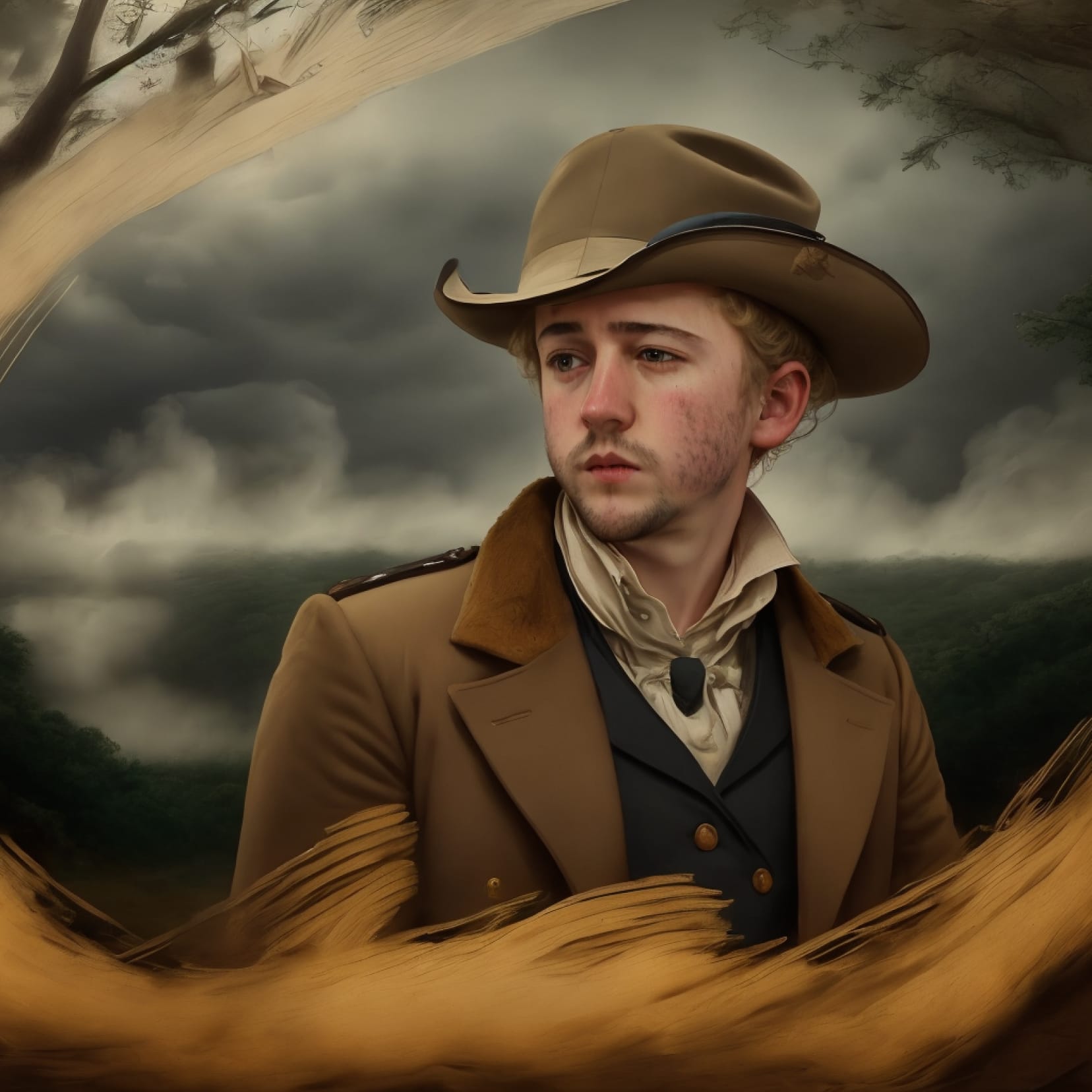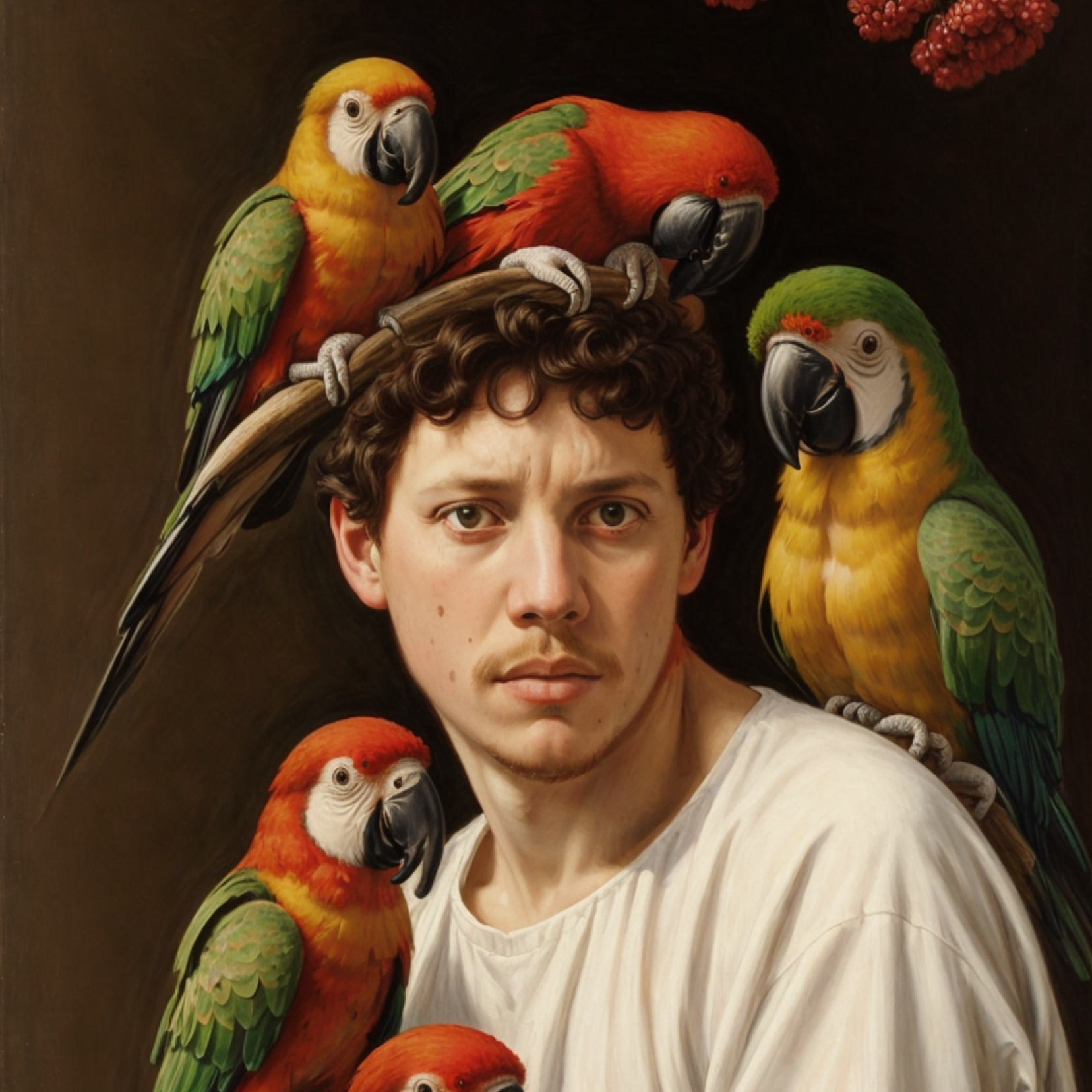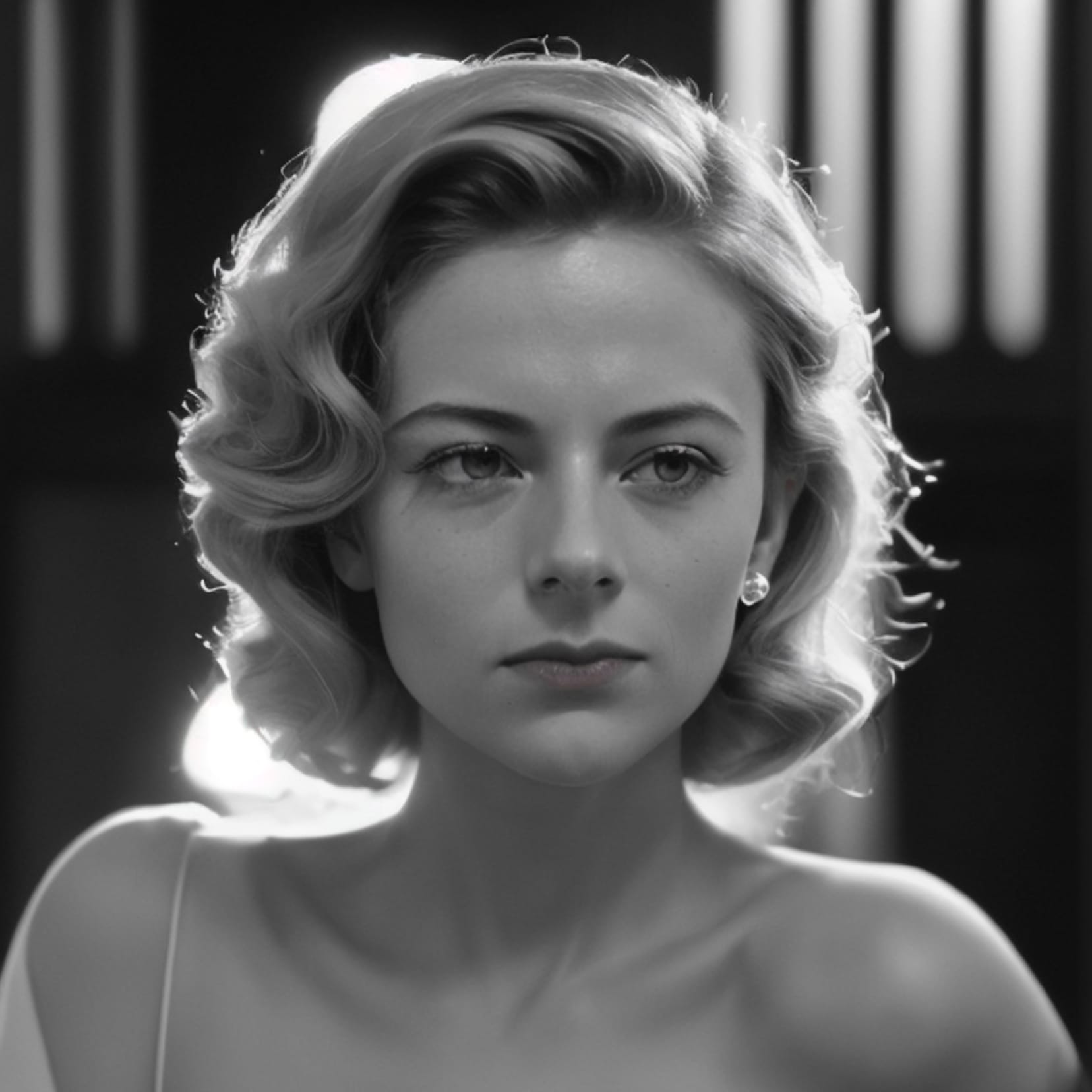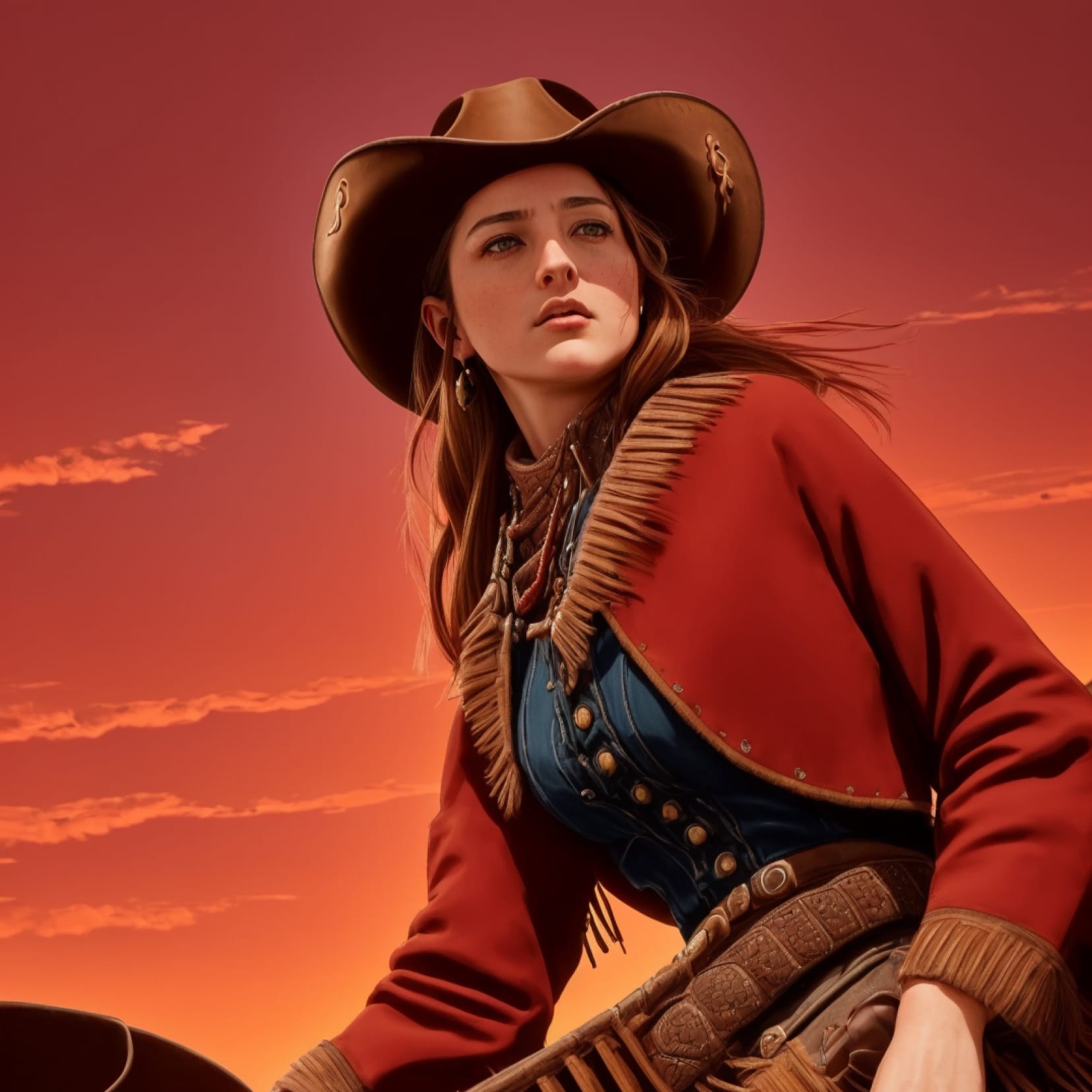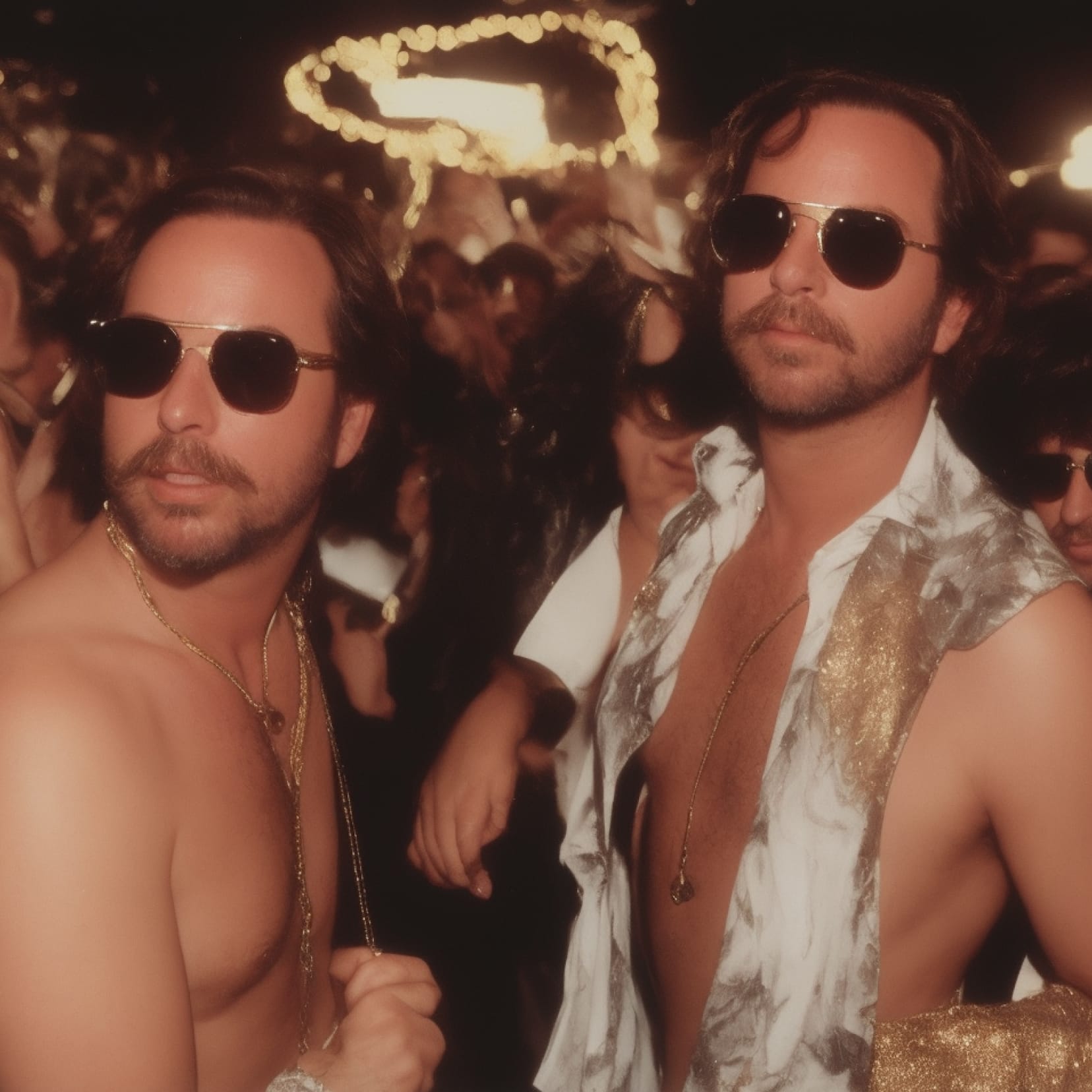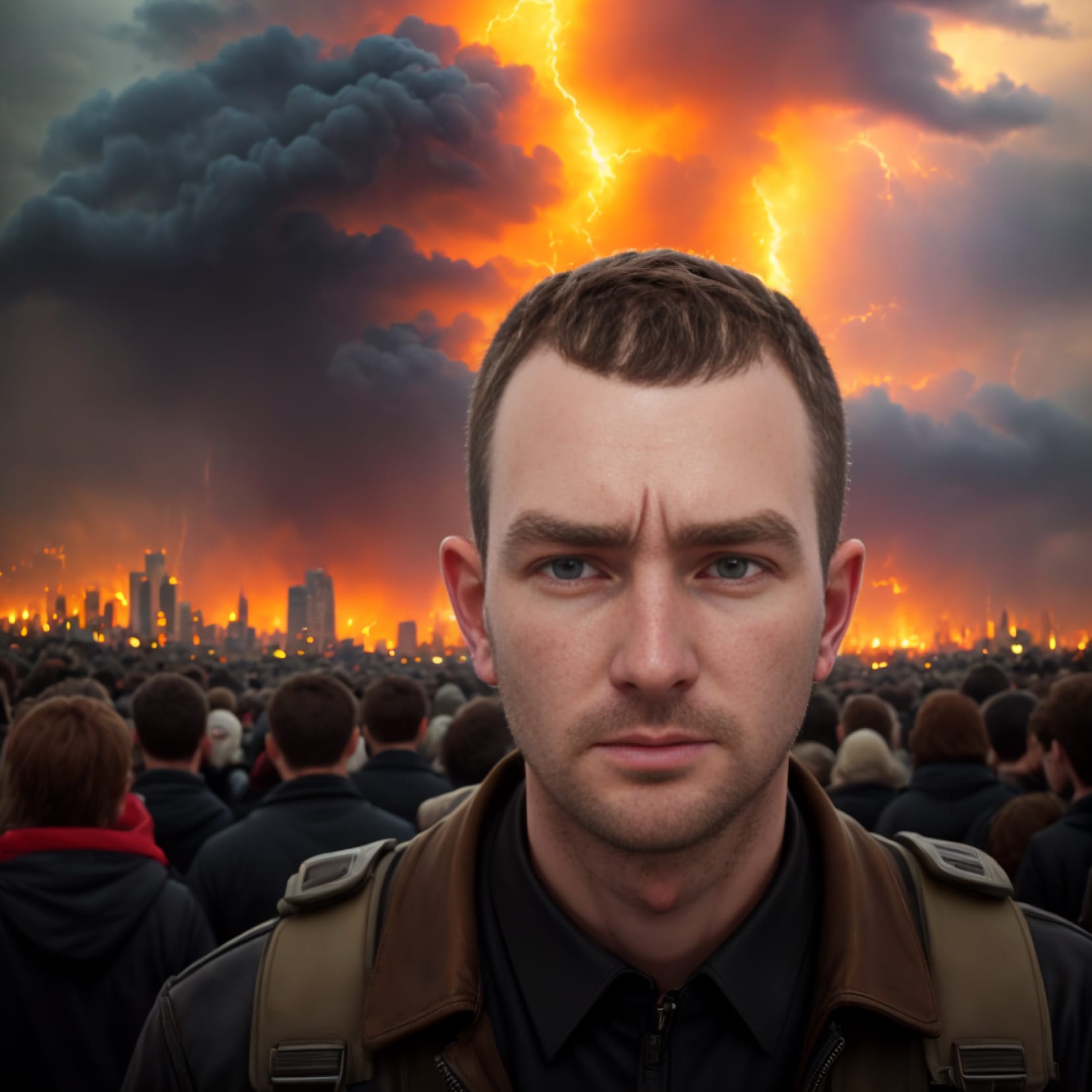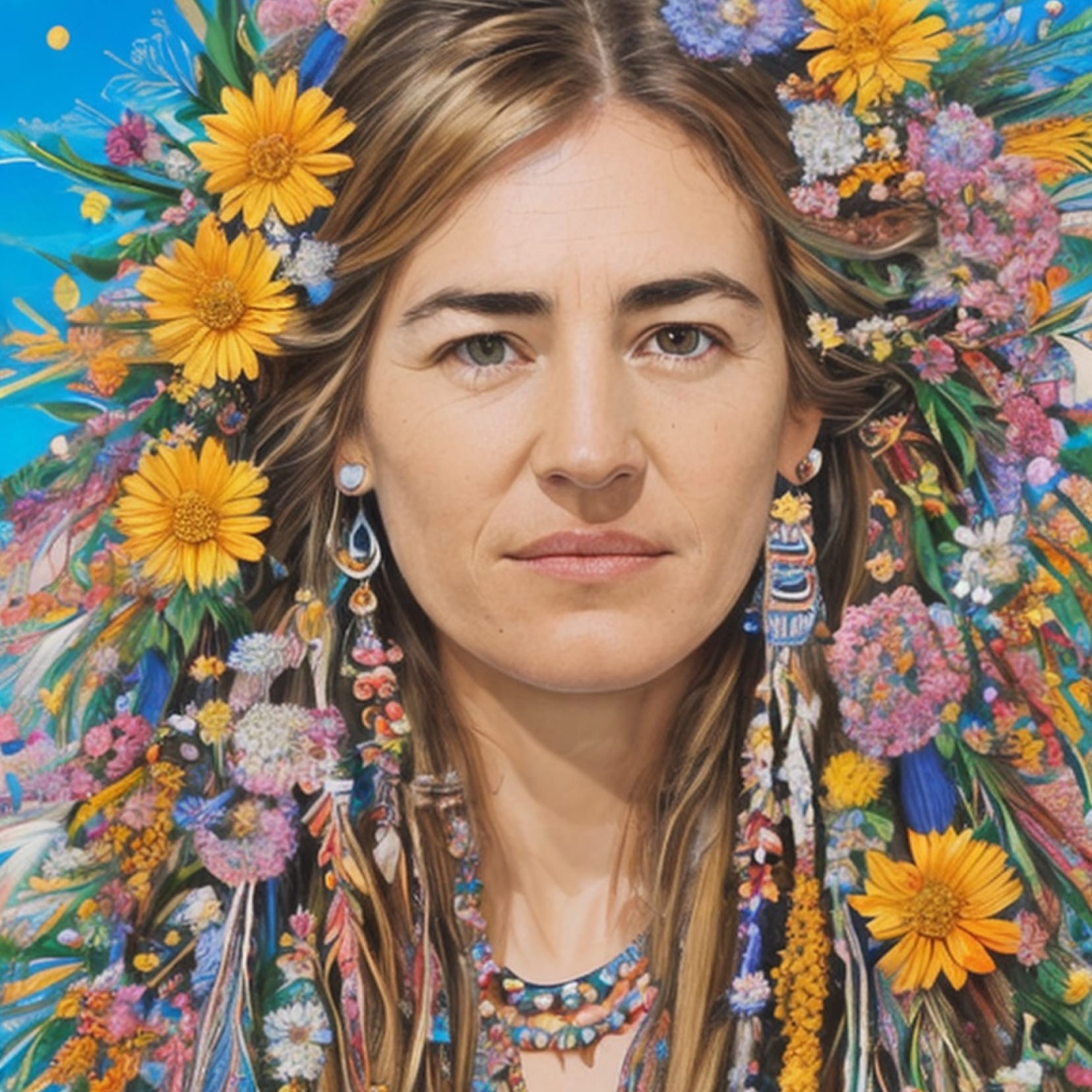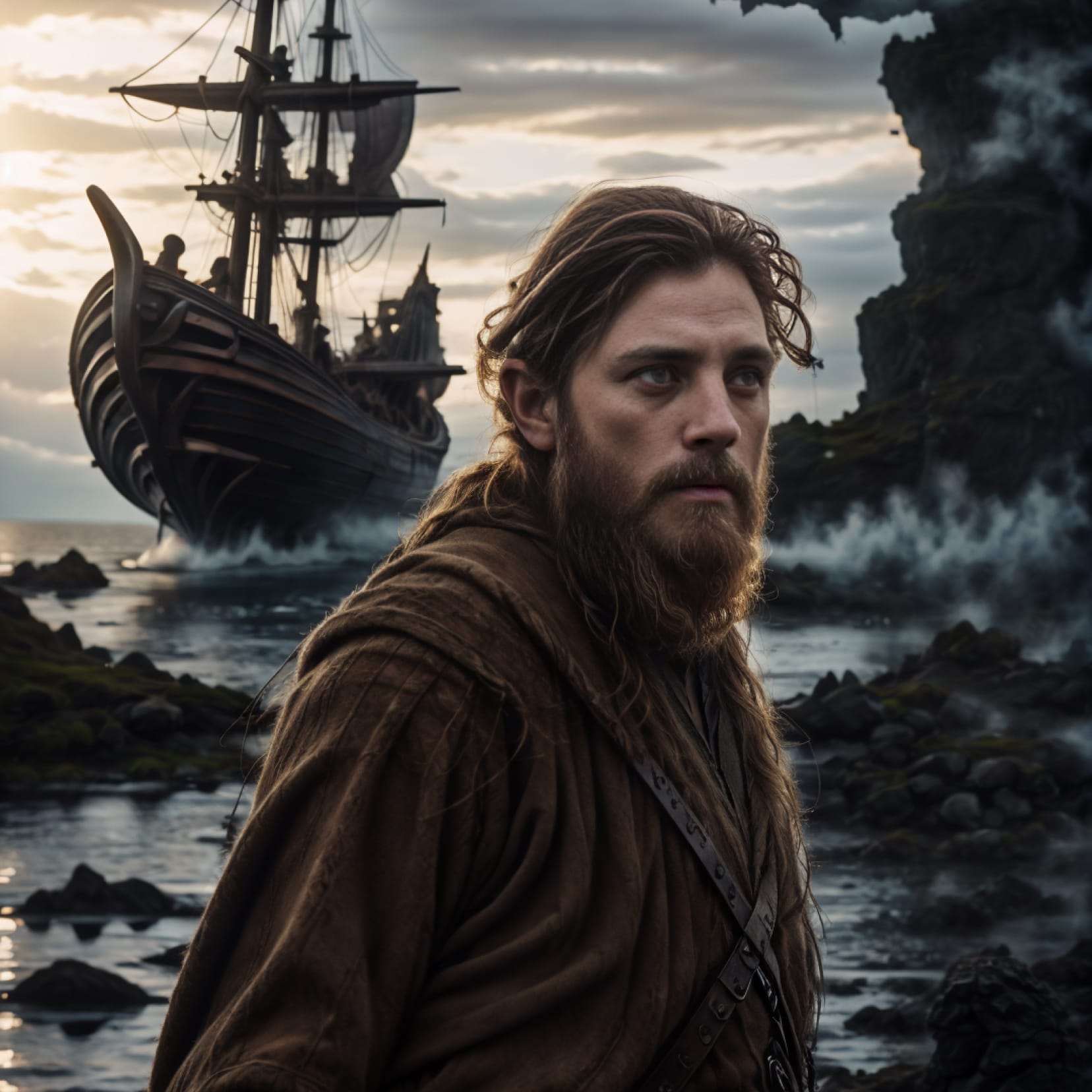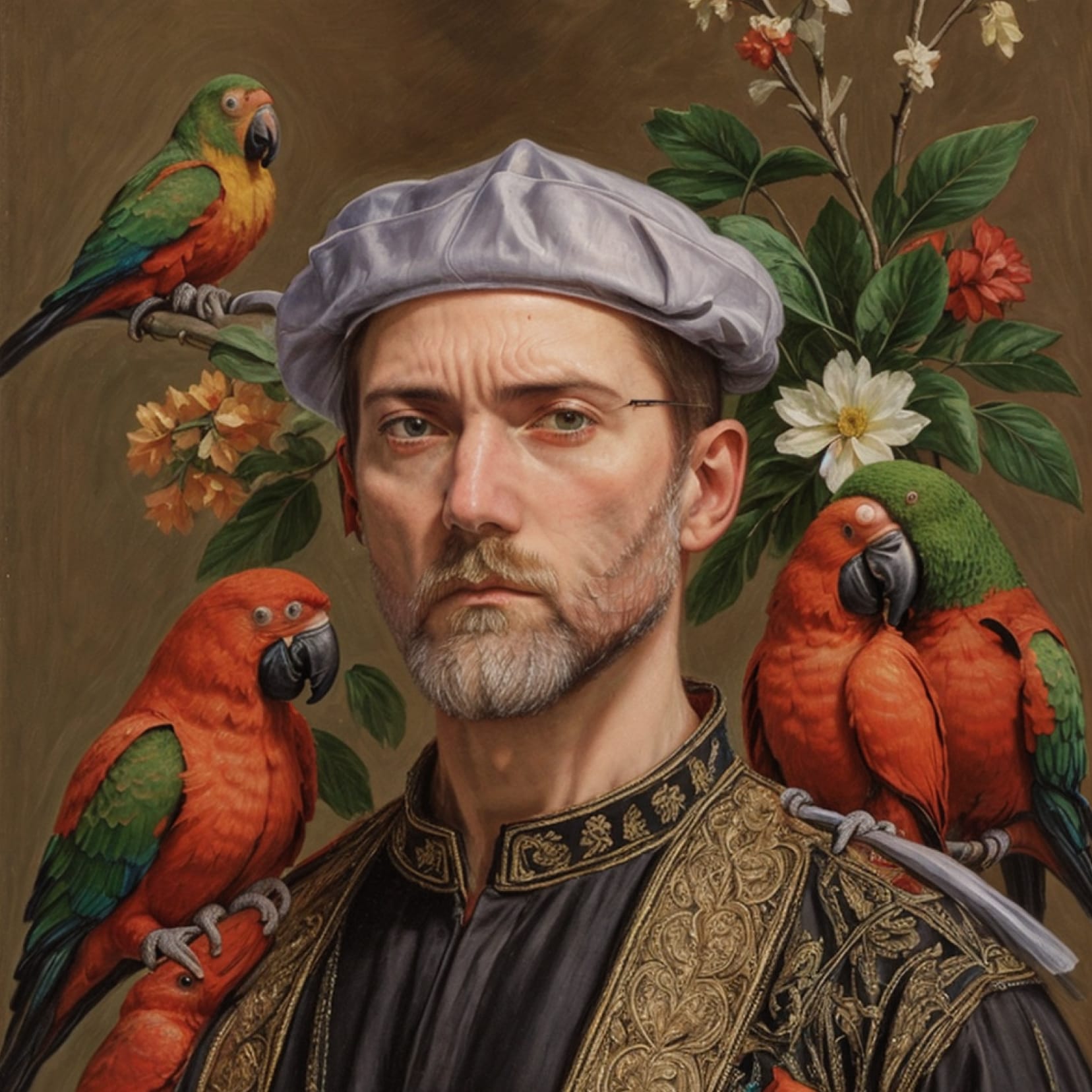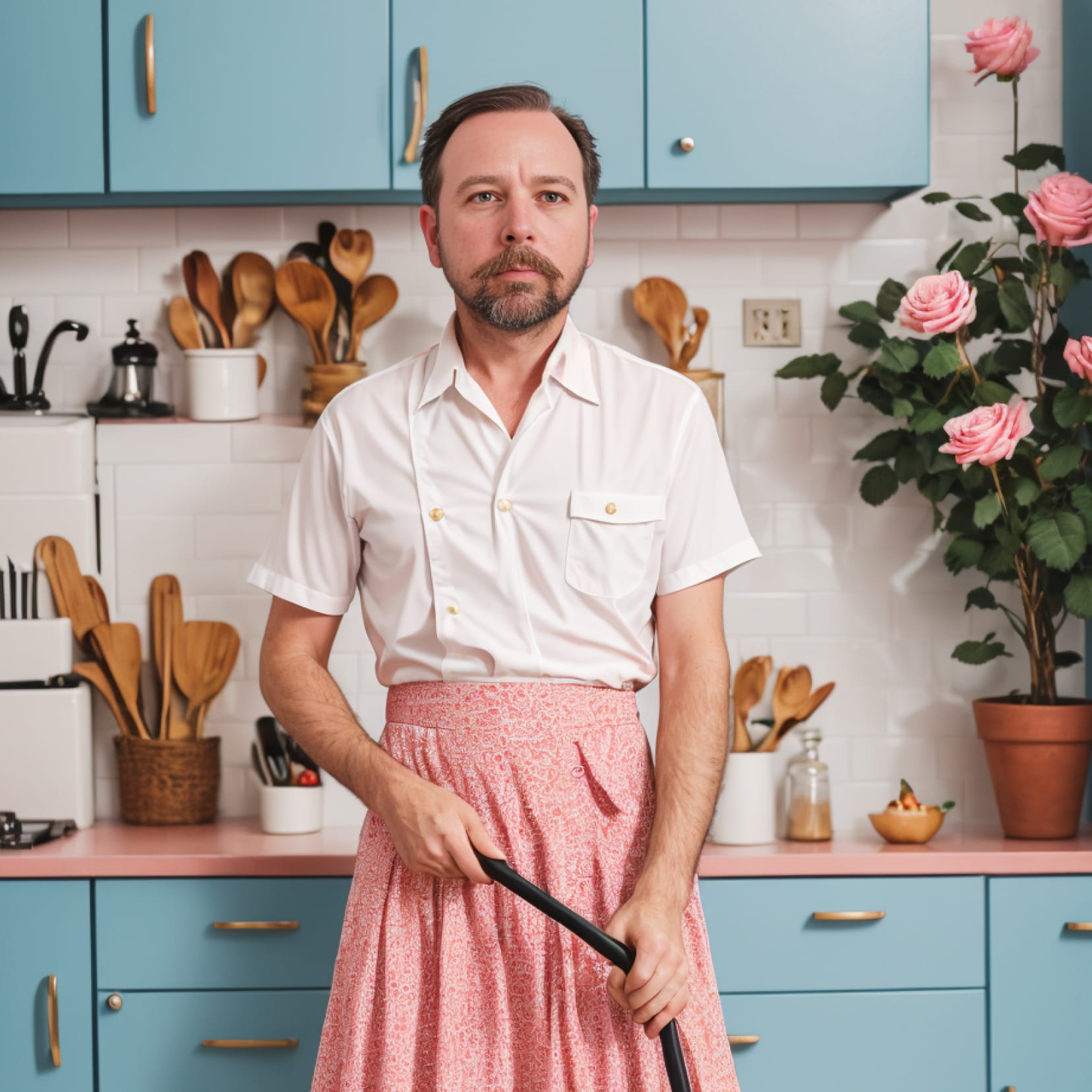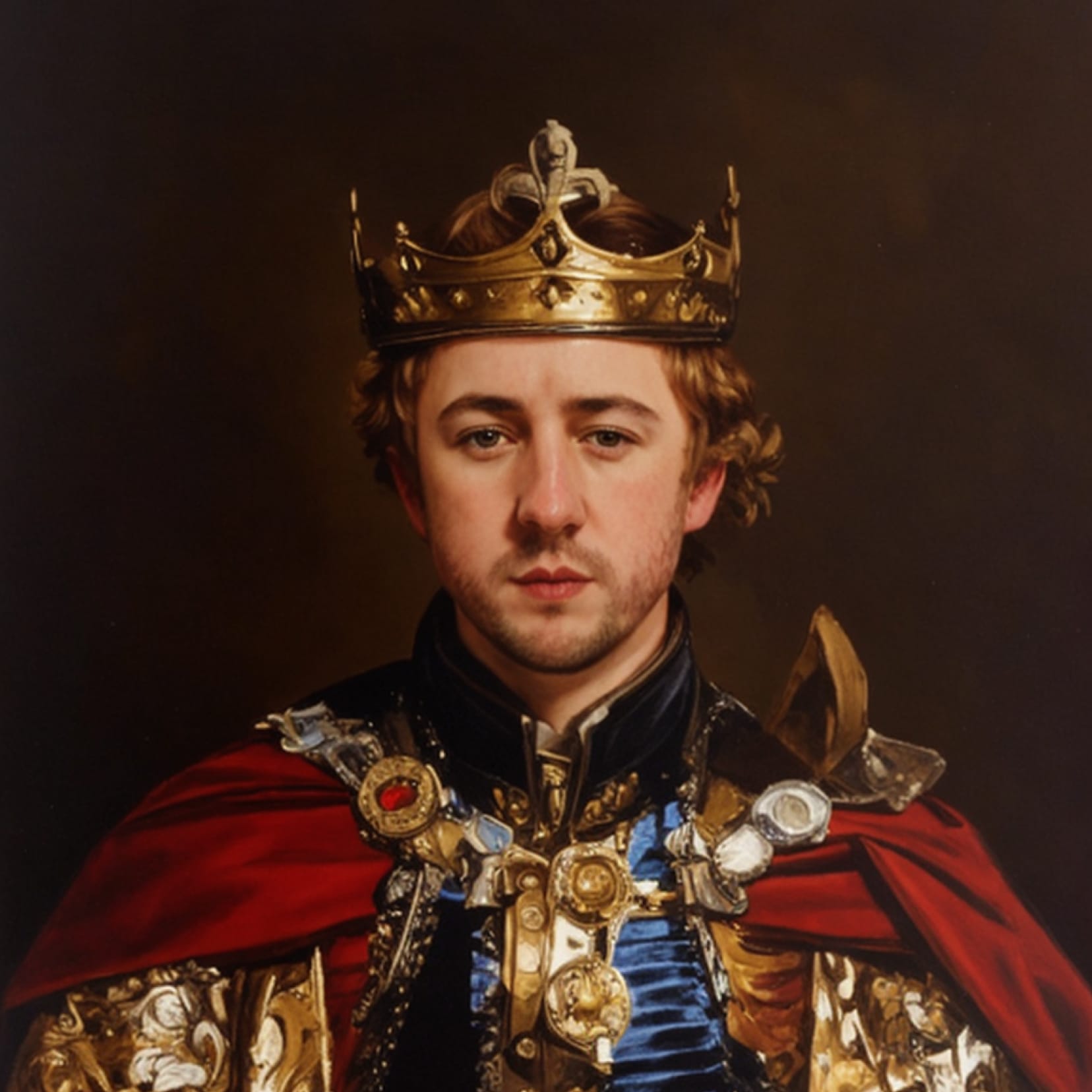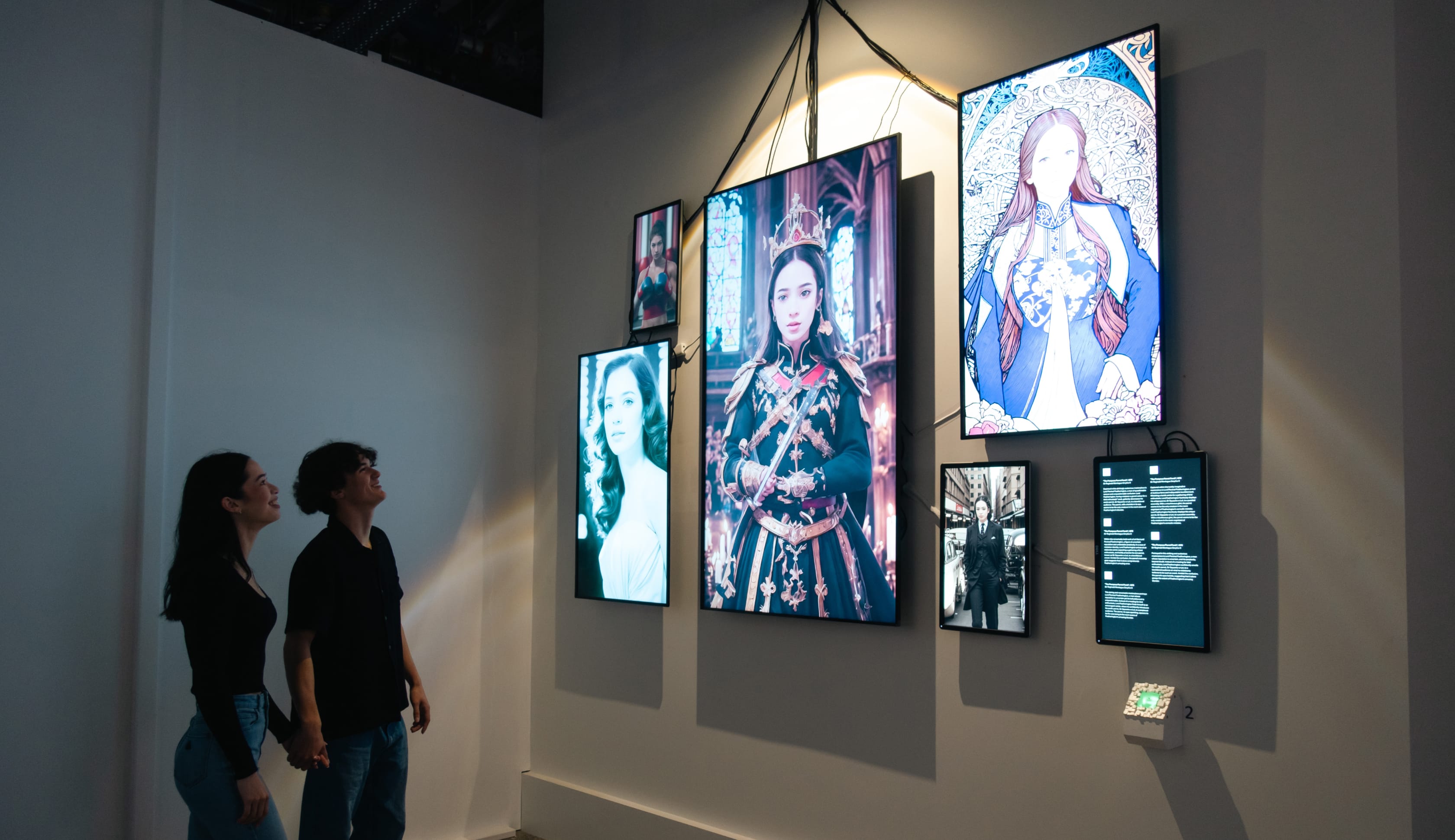 "

As a cyber enforcement officer and compassionate reformer who saw his axis tilt in 2040 with a ghostly encounter that permeated his ethos. Could Miles, a hero steeped in magic and technology, be the one to save the streets of The City?

"
HyperCinema
Alternate Lifetime of Dr Miles Gregory
Embracing Hallucinations
The HyperCinema Engine has powerful controls that let us define what "rails" each experience goes on. We can choose how fixed or free the narrative is; from pre-generated video sequences where the viewers facial model is wrapped onto a character… to expansive AI-generated video, sound, and image sequences generated from scratch and which can be truly surprising. And it's trained to avoid inappropriate content and ensure accuracy of skin-tone and identified gender and race.
But for the "Enter the Multiverse" we wanted to embrace weirdness, to show people the unexpected and playful things created by generative AI's "hallucinations". Witness for instance, tiny cute animals growing from Heroes' arms, or giant giraffe legs on their 1950's housewife doppelganger.
"

What we've tapped into here is the power of AI to creatively hallucinate to invent new stories.

"
Dr Miles Gregory
Co-Founder, HyperCinema
The Generative AI Revolution
The traditional cinematic experience is a passive one. Video gaming upended this and dominated the entertainment industry with immersive worlds that users can customise and move in.
But with Generative AI, new worlds are created uniquely for visitors every time.
It's the start of a new kind of entertainment and brand experience that will eventually be created in real-time in direct response to our preferences and mood. In this new paradigm a creative IP or brand is the host—they provide raw material and rules which generate unique worlds in which fans and customers immerse themselves.
Welcome to Chapter One.
HyperCinema is an AI-Powered Experience Engine
We are currently exploring partnerships with international brands and producers to create immersive experiences for audiences globally.
HyperCinema will support:
In-person temporary brand activations - events such as the olympics, trade shows, product launches,

Semi-permanent or permanent visitor experiences - tourism, heritage and culture sites,

Permanent HyperCinema experiences - theme parks, airports, cinemas.
The platform is modular and highly-configurable, taking any kind of Input (a single photo, multiple images, sketches, video, voice); through a configured Engine (brand messages, story beats, artwork style, realism level), to generate any possible Output (short films, gifs, social posts, artworks, merchandise).
Over a six week season the showcase HyperCinema welcomed thousands of Heroes in sold out sessions that surprised and delighted New Zealand audiences. Now we open up HyperCinema to brands and creative teams around the world.
Reach out to conrad@hypercinema.ai to arrange a video call.
"

HyperCinema is delivering a highly personalized experience through AI which nobody's ever done before.

"
Gareth Hordyk
Technical and Product Lead, HyperCinema
Up Next
Latitude
LatitudePay
Bringing the joy of possibility to personal finance
Next Project